The day-care center, also known as nursery school or crèche (French: crib), provides child care and supervision during the daytime, usually when parents work.
The first crèches appeared in France in about 1840, and the French government recognized the Société des Crèches in 1869.
There are various daycare centers for children that provide preschool educational programs and other daycare limits up to 5-6 years of age.
Many nurseries, day- or child-care centers in the United States offer before and after-school programs.
Keep reading to find out more about the limiting ages for daycares.
At What Age Does Daycare Stop?
Nowadays, parents place their children in daycare centers to keep up with their fast-paced lives.
Nevertheless, some parents wonder when their child is old enough for daycare—some worry scrambling for care when their child leaves the program.
Don't worry about that.
1. Is There An Optimal Age For Putting Your Child Into A Daycare Or Childcare Center?
Personal choice determines whether or not your child attends daycare.
In most cases, it is determined by your work schedule, your child's needs, and your demands. It varies from center to center.
The minimum ages of child care babies are as young as a few months, while other centers may be more suited to toddlers and older children.
Consequently, you must choose a daycare center that meets your child's age and other needs.2.
2. A Daycare/Child Care Center Will Offer Many Benefits To Your Child
Mothers take care of their babies and sacrifice everything else for their sake.
That's ideal, but it's not feasible because most nuclear families today have both working parents.
As a result, it becomes difficult for parents to take care of their children at home, and the only choice is to enroll their child in daycare.
If you are concerned about sending your child to daycare, here are some factors to consider:
The staff can take care of babies and older children in a structured, safe environment.

Your growing child will learn more about social skills, language, and other topics.

In addition to interacting with other children of his age group, your child will engage in activities leading up to formal education.

As your child becomes accustomed to being away from parents at a young age, they may become more independent and experience less separation anxiety.
3. Child Care Centers: Things to Consider
Daycare centers are best suited to toddlers and older children, while family daycare is considered best for young children.
Before choosing a daycare center according to your child's age, make sure to keep these things in mind:
#1 Infants – 1-12 months
A single caregiver should pay one-on-one attention to an infant baby, preferably at home.
During this time, babies begin to experience the environment around them, so they need a safe and clean environment.
Because babies take time to adjust and develop attachment, choosing and selecting a daycare center is essential.
Babies under a year of age are unlikely to benefit from a maternity center.
#2 Children 1 – 2 years old
The exact requirement is for a toddler daycare center and a baby daycare center.
It is important to let children be themselves and understand them well when they are toddlers.
A person caring for a toddler must be extraordinarily patient and energetic. Low carer to child ratios is best suited for childcare centers.
#3 Kindergartners – 3 – 5 years
You should find a daycare center for your kiddo who is between 3-5 years old where not only does he feel comfortable and safe, but he also gets to brush up on or learn new skills.
This age group of children is very receptive to learning. They pick up language, social and social skills very quickly.
Make sure you choose a place with various activities if you have children.
4. When Is It Too Old for Daycare?
Children need supervision till they reach a certain age. Childcare providers are aware of this very well.
Many of them provide programs to groom kids and prepare them for school.
Some of them even offer programs beyond the first grade.
Children are usually divided into various age groups by standard daycare providers.
#1 Newborn and infant care
Generally, newborns are cared for from six to 12 weeks of age. Children remain in the nursery until they turn one.
Once children reach the age of 12, they move to a toddler level, known by different names depending on the facility.
#2 Child care for toddlers
Early childhood age groups are determinable by daycare centers based on toddlers.
Despite their young age, these children do not have the exact needs as those in the nursery.
#3 Programs for preschoolers
In pre-school, children who have not yet completed kindergarten study a specific course of study.
It usually includes learning letters, numbers, and colors.
Preparation for elementary school is a priority. A child may be considered pre-school based upon their age.
This group begins at about three years of age and ends at five or six years.
Children of this age tend to attend daycares that offer some form of the learning program, but parents should consider how much their child can learn and what they need.
#4 An Alternative To Kindergarten
An alternative to a traditional kindergarten may be a daycare.
A kindergarten within a school provides a comforting, familiar environment similar to daycare.
They may choose this route if they feel their child is not ready for elementary school.
Alternate kindergartens are for children ages five and six.
#5 Children's After-School Programs
There comes the point when every child, whether they start school in kindergarten or beyond, will require after-school care.
Many daycare facilities offer transportation from the child's school to the center for parents concerned about everyday commuting.
Some of these facilities may also provide before- and after-school care. On school holidays, some may also offer full-day care.
See a similar post: Best Age for Daycare
Summary
There are childcare options for children before school, after school, and during school holidays until about 12 years old.
Daycare centers that accept kids until they start school should be easy to find.
Having your baby start daycare can be challenging in the first few days and weeks. Fear, jealousy, or worry may surface.
Your feelings are normal, and you will start to feel better about the decision once you become more comfortable with the childcare provider.
Frequently Asked Questions
Is There An Age Limit For Daycare?
The child's school-age is typically around 12-13 years old when the child is too old for daycare.
Parents then have an excellent option in after-care programs.
Do Daycares Have Any Disadvantages?
Cons of daycare include the cost of daycare and the fact that someone else is raising your child.
How Old Can A Child Go To Daycare?
Daycare centers typically cater to Preschool-aged children under six years old.
Young children are grouped into classes or rooms based on chronological age or developmental stage.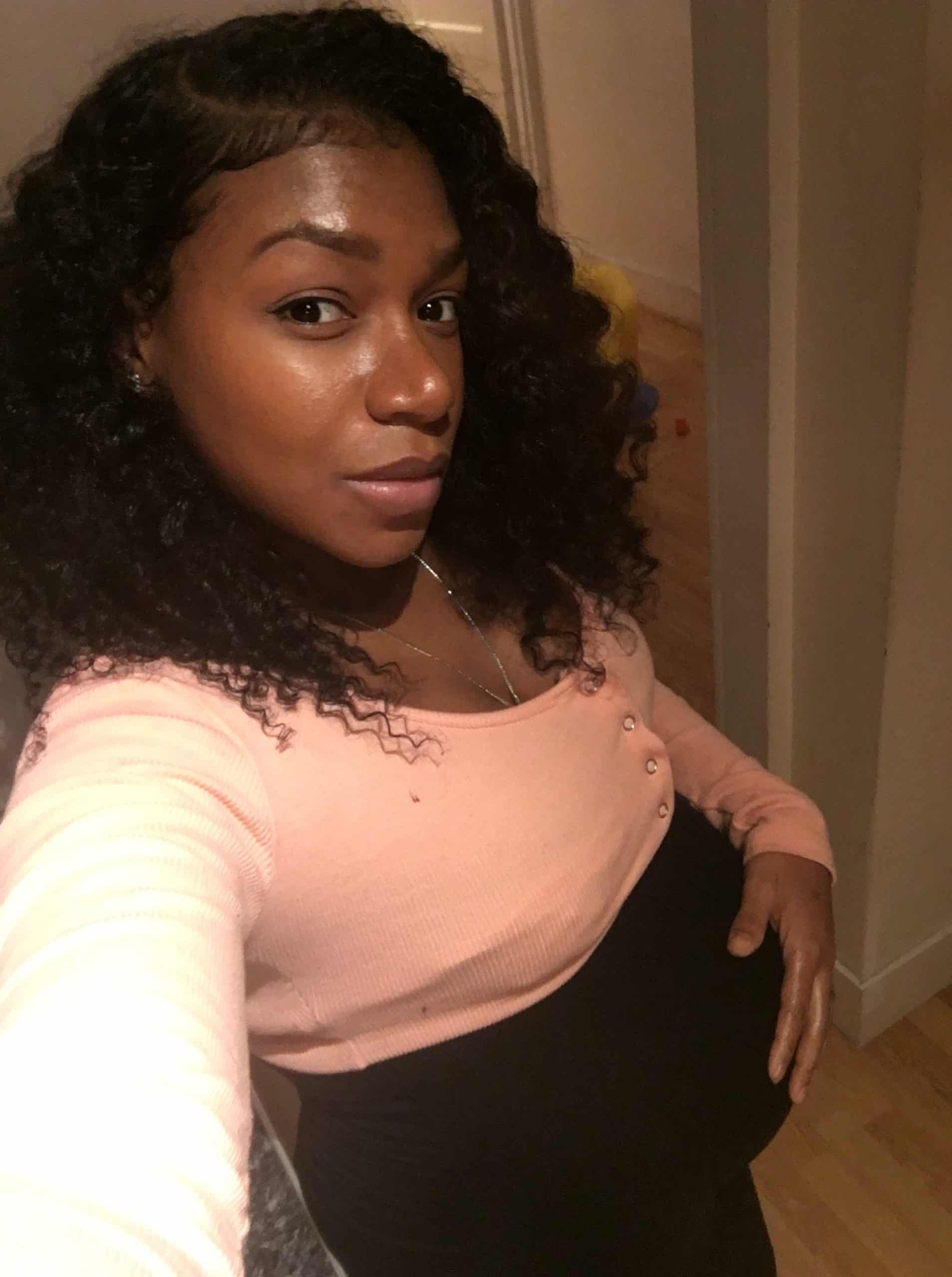 Iesha is a loving mother of 2 beautiful children. She's an active parent who enjoys indoor and outdoor adventures with her family. Her mission is to share practical and realistic parenting advice to help the parenting community becoming stronger.