Every parent is excited to go shopping for their newborn. It includes newborn clothes, warm clothes, baby blankets, toys, etc.
When it comes to purchasing a baby blanket, how would you know its size? What is the average size of a baby blanket?
You will find a detailed buying guide to purchase baby blankets in this article.
What Should be the Average Size of Baby Blanket?
When you visit the market, you realize that there are tons of blanket materials and types available. Infants grow up quickly.
Soon you'll realize that they're outgrowing their clothes. The same is the case with their blankets.
So, how do you find out the average size of the baby blanket?
Firstly, it is essential to find out what type of blankets you need and what material.
Material is a significant factor to consider here, as your newborn should remain cozy.
Secondly, make sure that the blanket is big enough to last quite a few months.
Blankets aren't cheap! You wouldn't want to buy them again and again.
But the blanket can't be too big that the baby ends up strangulating.
Blankets come in both square and rectangular shapes. You will at least require 12-14 baby blankets for your newborn.
Let's have a look at the average size of a baby blanket that you'll need:
Swaddle blankets should range from 40*40 inches to 48*48 inches.

Receiving blankets

can range from 18*18 inches to 36*36 inches.

Crib blankets can range from 36*54 inches to 45*60 inches.

Multi-use blankets should be 30*40 inches.

Newborn baby blankets can be 30*30 inches.
So, you can purchase baby blankets according to the average mentioned above sizes.
See more in a related post: How Many Baby Blankets Do I Need?
1. Why Do I Need A Swaddle Blanket?
Your newborn will need a swaddling blanket so that he feels as if he's still inside his mama's womb.
Wrapping the baby up in a swaddling blanket makes him feel safe and secure.
Swaddle blankets are extremely warm; hence, they give the experience of a mother's womb.
Be careful about purchasing a swaddle blanket. Ideally, such blankets should be lightweight and thin.
As I've already mentioned earlier, swaddle blankets can be 40*40 inches or 48*48 inches. Just ensure that the blanket is large enough to wrap it around your newborn.
You can stock up at least 3-4 swaddle blankets for your little one.
2. Receiving Blankets
A receiving blanket is far more useful than the name suggests. These blankets are 'must haves' when you want to comfort your infant in the best possible way.
They're slightly smaller in size than the swaddle blankets.
This is so because swaddle blankets are used for wrapping up the baby to ensure proper warmth.
At the same time, the receiving blankets are used to cover the baby when going outside or handing him over to someone else.
They're pretty thin and primarily come in a pack of 2 or 4. These square shape blankets mostly range from 18*18 inches to 36*36 inches.
3. Crib And Multi-Use Blankets
Crib blankets are basically used to ensure proper warmth for the baby at night. When the toddler is asleep in his crib, this rectangular blanket will cover him in his crib.
While purchasing the crib blanket, make sure that you do not purchase a bigger one.
A bigger crib blanket will take up the entire space of the crib, leaving little space for the baby to adjust.
Multi-use blankets, as the name suggests, are pretty versatile. Apart from the blankets mentioned above, you will also need these as they will serve multi-purposes.
They come in various sizes and can be used to cover your infant during the daytime.
Summary
So, now you have enough information on what type of blankets you need and the average size of a baby blanket.
Remember that you might need at least 12-14 blankets for your newborn. Launder them well; after all, your infant deserved the best.
Baby blankets provide the best experience for all infants.
And although it may be tempting to tuck your newborn in with a blanket, it is a suffocation hazard and may cost your child's life.
Blankets have been strongly linked to SIDS (sudden infant death syndrome). This is why you should be careful about tucking in your infant too snuggly in the blanket.
Instead of using a blanket, you may opt to use sleepers, an infant sack, or pajamas with feet.
If you insist on using a blanket to keep your baby comfortable during his sleep, choose one with thin material. Tuck the blanket securely around his feet and the sides of the mattress. Make sure to tuck the blanket under your baby's arms instead of his chin.
Frequently Asked Questions (FAQs)
Why Are Baby Blankets Square?
The purpose of baby blankets being square is basically to develop the motor skills of your infant.
In a month or two, your infant may try to hold onto the blanket. Such blankets may be available in sizes ranging from 14 inches to 17 inches.
Do I Need A Stroller Blanket?
Stroller blankets are beautifully handcrafted and are used to tuck the baby in a stroller or a car seat. However, they're not compulsory to buy.
Their size ranges from 30-40 inches which makes them perfect for tucking in the stroller.
A multi-purpose blanket or even the receiving blanket will serve the same purpose.
What Size Blankets Should I Buy For My Infant?
Well, the average size of blankets is different for different types. For example, swaddle blankets are square-shaped, ranging from 40-48 inches.
Another one is a receiving blanket that is demanded chiefly from 18 inches to 36 inches. So, you should at least have 12-14 baby blankets in store for your little one.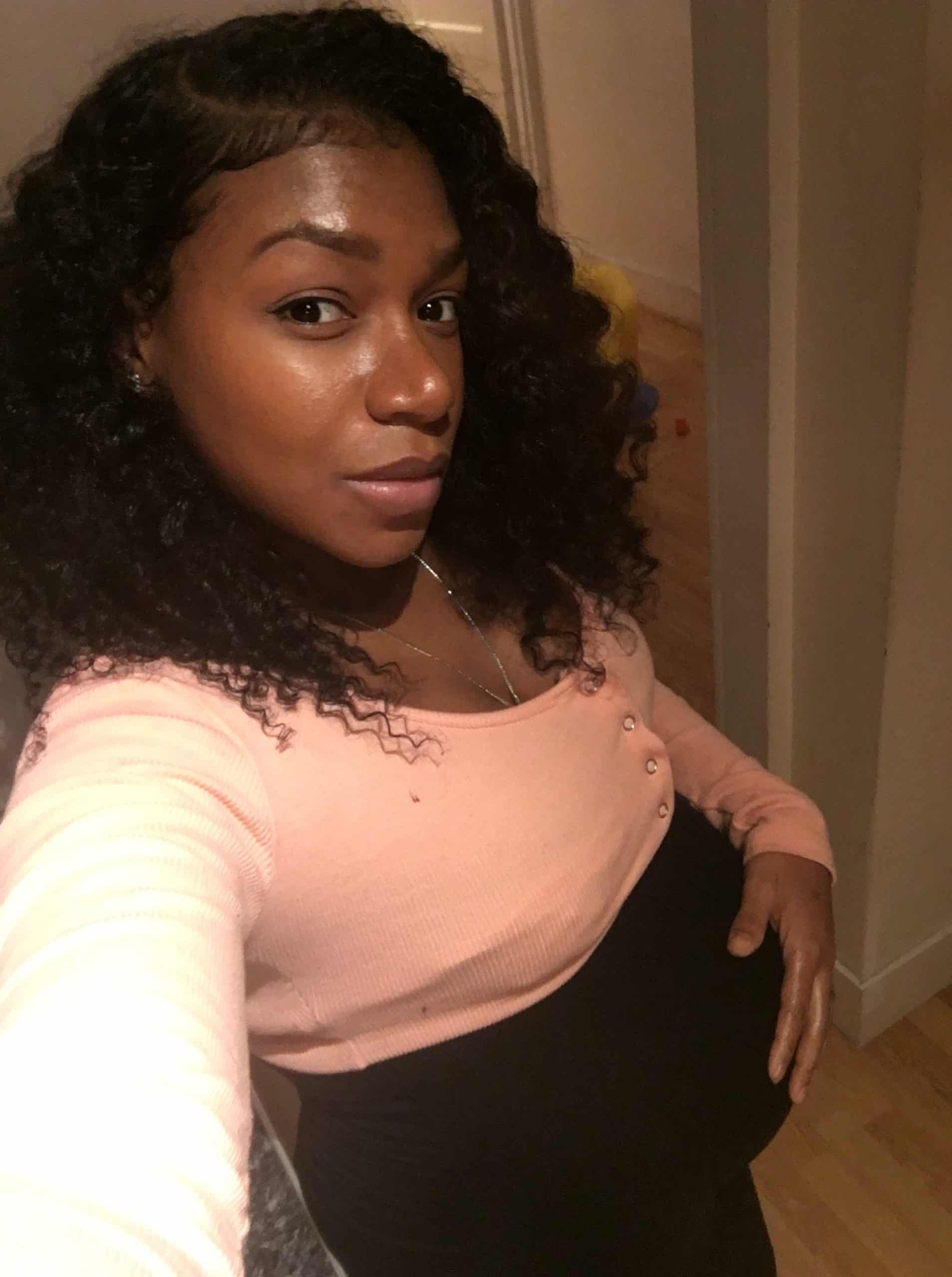 Iesha is a loving mother of 2 beautiful children. She's an active parent who enjoys indoor and outdoor adventures with her family. Her mission is to share practical and realistic parenting advice to help the parenting community becoming stronger.