-- Discover a safe space for women to meet, listen and share valuable advice!
The Mothers Community is a safe online community sharing advice on fertility, pregnancy and motherhood through to menopause. Join Community Here --
Looking for the Best baby swing for colic?
In A Rush? Check Out The Number 1 Pick Here:
Having a baby that suffers from colic is difficult to handle.
This is especially the case when they have been crying for multiple hours and it is tiring to watch knowing that it isn't much you can do.
Your baby is having colic, therefore you're looking for a solution here since you are trying to provide them some relief.
Rest assure having a baby suffering from colic is no easy thing, but their things you can do to ease their pain, keep them comfortable and rock them back to sleep.
Colicky babies tend to respond well to a baby swing so it's an important piece of equipment to buy for their comfort and your peace of mind.
We've researched the entire market and can now reveal the top 5 best baby swing for colic.
It's taken hours upon hours of research to sift between hundreds of products and many different brands but we are confident that this top 5 list will help you.
Related: Rockaroo vs Mamaroo
Best Baby Swing For Colic
1. Fisher-Price Sweet Snugapuppy
The Fisher-Price Sweet Snugapuppy baby sing is a great option if you are looking for a robust swinger with multiple features.
It comes with two swinging modes that provide a comfortable and safe rock. These are head-to-toe and side-to-side.
It also features two reclining positions to help your little one feel more soothed.
These 2 shining modes will help babies with colic to feel more soothe as mimics a more natural rock and swing.
The Snugapuppy comes with six different speeds available to choose and features 16 pre-recorded songs and nature sounds to choose form.
This will help your little one feel more at ease whilst in it.
With a sleek and current model, it's a modern swinging with all the appeal of a baby-swinger.
Featuring neutral colours it's easily able to fit into any surrounding environment.
It also has a machine-washable seat for any accidents.
Being newborn friendly this unit is secure and safe from birth.
The newborn insert is locked in with a secure 5-point harness for extra safety..
It also has a wider base then it's competitors to stop it tipping over, just in case you have older kids that get a bit too curious.
That's always a bonus. Being on the more compact size it also doesn't take up much floor space.
It's recommend for use with children who are 25 pounds or less.
PROS:
2 Swinging options (front-to-back and side-to-side)
Features a practical mobile and nurturing music
Offers several speeds and recline options
Has smart tipping function for additional safety
CONS:
– On the larger side
– Is not very portable
2. 4moms MamaRoo Baby Swing
The 4moms MamaRoo Baby Swing is a unique design that offers parents with babies suffering from colic a variety of functions.
Firstly it has five different speeds for slower or faster swings.
It also has a unique motion that allows the baby to be gentled bounced.
This will suit babies with colic as it will provide more longer-lasting relief.
With many motions to choose from this swinger very well equipped to handle any type of situation.
It comes with four built-in songs, and the ability to plug in your own music, which is always a plus.
Better still, you can control the swinger via a Bluetooth connection which makes it more interactive and dynamic then it's competitors.
It's recommended for children who are 25 pounds or less in weight and is also is 100% safe for newborn use.
Smartly, this model gives you the option to recline and gives you the ability to adjust it until it suits you.
The seat cover is machine-washable and is very easy to detach.
Lastly, it includes an interactive toy that will keep your little one engaged just in case they need to be distracted.
It's a simple to use, compact, feature-rich swinger that is great for people who are space conscious.
PROS:
Dynamic Motions & Speed for more intense swing
Recline options for more functional swing.
CONS:
– It doesn't have a battery option which makes it very dependant on the power outlet.
3. Fisher-Price Deluxe Cradle 'N Swing
The Fisher-Price Deluxe Cradle 'N Swing is a veritable and practical baby swing.
This great baby swing can be used as a normal baby swinger but also transformed into a rocking cradle.
This makes it ideal for babies who suffer from colic.
This well-built unit offers side-to-side and front-to-back swinging motions that your baby will love.
You can even choose your swing speeds in each mode which makes this a fantastic option for more sensitive babies who need some more care and attention.
IT also has two different seat recline positions which will definitely come in handy.
Coming fully accessorized with three soft toys and a music unit you can choose 16 different sounds, including white noise.
The best part of this baby singer is the vibrating mode, which is a solid technique for getting out extra air and soothing a colicky baby.
It's newborn friendly and comes with an insert that works in unison with the 5-point harness.
It's recommended for babies who are 25 pounds or weigh less.
The cradle portion has no auto rock so you will need to manually rock it
PROS
Multiple modes for immediate impact
Swings from both front-to-back and side-to-side
Great vibrating feature to sooth colic babies
CONS:
– Not compact and takes up space
4. Ingenuity Power Adapt Portable Swing
The Ingenuity Power Adapt Portable Swing is portable and transportable with an incredible design and a functional swinger.
It's extremely compact and is suitable for families that are always on the go.
With a minimalist approach, this practical swinger is a great option for families with limited space.
It's not as powerful as other options and doesn't have as many settings but it makes up for it by having a very quiet motor which will keep your baby soothed whilst they are asleep.
It also offers bespoke music to help soothe your colicky baby.
It takes batteries as an additional power supply and is a good option for traveling but we recommend using the power outlet at home to save energy and keep spending down.
Lastly, it has a practical timer so you can set it for a period knowing that your baby is being gentled rocked and soothed. (The presets are 30 minutes, 45 minutes, or 60 minutes)
PROS:
Portable and Transport friendly
Can use batteries or power outlet
CONS:
– Cannot swing side-to-side
– Seat incline does not adjust
5. Fisher-Price Papasan Cradle Swing
The Fisher-Price Papasan Cradle Swing is a popular swinger that is ideal for babies with colic.
It comes packed with features that encourage play, education and sleep.
With a removable tray, you can continue to use the swing even after your little ones grows too big.
It's a mobile unit that can spin and hold multiple toys. It's even made with a spinning projection component.
The seat is 100% machine washable and it is newborn friendly with a well-built safety support system for young children.
The seat can recline with two options available and the swinger itself has three different options.
It can face forward, face left, or even face right.
With a variety of swing settings and swing speeds, it's suitable for babies with colic who may be more sensitive to harsh swinger.
It has six different swing speeds and can even play 16 different songs to continually soothe your baby.
PROS:
Comes with a projection unit and light feature
Dynamic and Versatile design with front-to-back, side-to-side and offers variables of swinging and seating options
Can use batteries or power outlet
Compact and folds well for storage
CONS:
– A little Difficult to assemble
These are the Best Baby Swing For Colic that we recommend, Remember always put your child's safety first!
Related Post: When To Stop Using An Infant Swing?
Verdict
These are our top picks!
Bestseller No. 1
Munchkin TheraBurpee Colic & Fever Rescue Kit with Hot & Cold Therapy Burp Cloths
The must-have item for any new parent: a multipurpose treatment kit that uses hot and cold therapy in combination with specially designed burp cloths to soothe a variety of baby ailments, particularly colic and fever
100% cotton burp cloths with multiple built-in pockets that hold gel packs and allow localized treatment depending on the ailment
Harnesses natural remedies to provide relief – heat for colic and upset tummy, cold for temperatures, inflammation, and teething pain
4 piece set: Includes 2 ultra soft contoured burp cloths, 2 hot and cold gel packs
Premium, fabric-covered gel packs are microwaveable and stay flexible when frozen
Sale
Bestseller No. 2
4moms MamaRoo Multi-Motion Baby Swing, Bluetooth Baby Swing with 5 Unique Motions, Grey
5 parent-inspired motions, 5 speeds, and 4 built-in sounds
Find Your Roo, exclusively on the 4moms app, takes the guesswork out of finding the right motion and speed combination for baby
Bluetooth functionality – stream your favorite music for baby, and easily adjust motion, speed, or sound with the 4moms app
Wi-Fi smart home integration - voice control with Amazon Alexa (Google Home coming soon)
Convertible harness from 5-point to 3-point, as needed  
Bestseller No. 3
Graco Simple Sway Swing
Gentle, side-to-side swaying motion soothes and comforts baby
6 swing speeds allow you to find the right pace for baby
Deep, plush seat and head support keep baby cozy and comfortable
Small frame design fits easily anywhere in your home
2-speed vibration further comforts your little one
Bestseller No. 4
Graco® Soothe My Way™ Swing with Removable Rocker, Maison
9 soothing motions in 2 directions, for 16 ways to soothe
Swing seat doubles as removable rocker for use throughout the home
Large removable body support for added comfort
Multi-directional seat allows baby to swing facing front, left, or right
Swing motions include arch, swing, bounce, figure 8, circle, wave, zigzag, and sway
Sale
Bestseller No. 5
BabyBond Baby Swings for Infants, Bluetooth Infant Swing with Music Speaker, Preset Lullabies, 5 Point Harness Belt, 5 Speeds and Remote Control - Portable Baby Swing for Indoor and Outdoor
❤️ [ Strong Aluminum Material & 5-Point Safety Belt ]: Safety Comes First! Equipped with an advanced 5-point safety belt, this compact baby swing for infants can FIRMLY fix your baby to prevent falling down and ensure the baby's safety. Best for toddlers 0-12 months and below 27 pounds.
🌝 [ To Entertain Your Baby When the Baby is Awake ]: BabyBond electric baby swing with 10 preset lullabies, Bluetooth options and 2 plush toys, that will keep your baby engaged and amused. Allow playing any music through the built-in speakers through your phone or any other Bluetooth device.
🌙 [ To Soothe and Put Your Baby to Sleep ]: Unlike traditional baby swing, the BabyBond baby swing has a more PRONOUNCED 5 swing mode, making it easier for your little one to calm down. (It is very quiet, so it will not disturb your baby's sleep.)
🍀 [ Comfortable Baby Swing for Infants ]: Using removable, washable soft baby cushion and pillow, the pillow is adjustable, so it can better adapt to the height of the baby to avoid slipping. MORE BONUS: Advanced IMD touch panel and REMOTE CONTROL, which is convenient to observe and operate.
🚀 [ Portable Baby Swing for Inside and Outdoor ]: The BabyBond baby swing is portable and foldable with a 25*6.2*25.1 inches package, it's very easy to store and carry. Supports installation of batteries (not included) for outdoor use, or Plug in power for indoor use.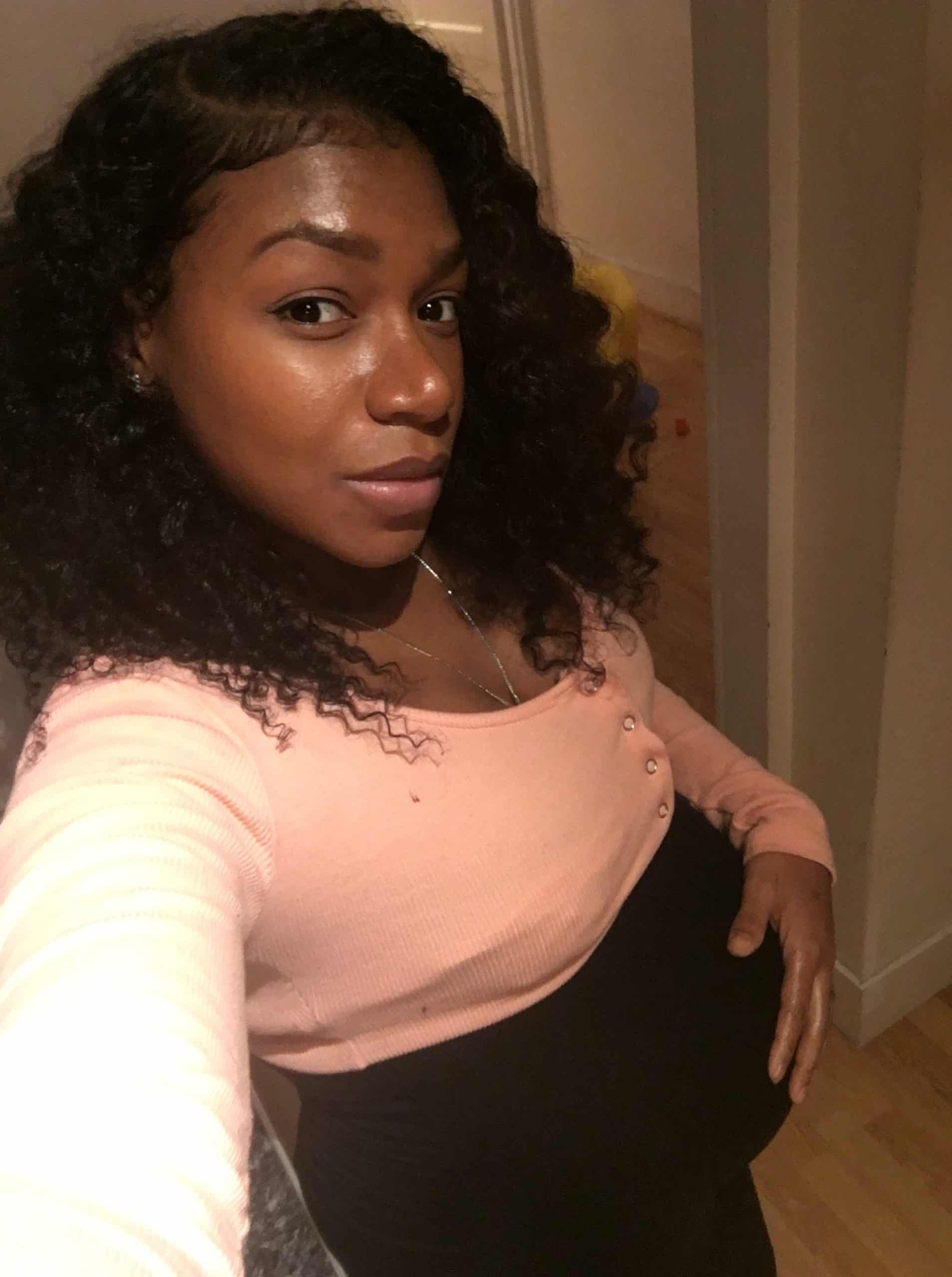 Iesha is a loving mother of 2 beautiful children. She's an active parent who enjoys indoor and outdoor adventures with her family. Her mission is to share practical and realistic parenting advice to help the parenting community becoming stronger.
A safe space for women to meet and find support!
The Mothers Community is a place to connect with women who are at a similar stages in life–from fertility, pregnancy and motherhood through to menopause.
Join a community who are there to listen, share information and offer valuable advice. Join Community
Take matters into your own hands! Expert advice for Fertility, Pregnancy and Motherhood! Discover More Here