You probably have a lot of baby shampoo and are wondering, can adults use baby shampoo?
Actually, that is not the only reason you might be tempted to use your baby's shampoo.
It is usually tempting to get creative with your body and hair routine.
You might even run out of options and wonder if baby shampoo can be as effective or a much suitable option?
We have all the right answers you are searching for; keep reading!
Can Adults Use Baby Shampoo?
There is no valid reason as to why you shouldn't use baby shampoo on an adult.
The baby shampoo should be easier on your hair, considering its gentle formula.
But can adults use baby shampoo and get the results they would with adult shampoo?
Probably not, depending on what results you are looking for from the shampoo. Here's what you need to know:
Related topic: 5 Best Baby Shampoo for Eczema 2021
1. Removing Hair Oil & Other Dirt Build-Up
Regular adult shampoo carries sodium lauryl phosphate as the cleaning and lathering agent.
While sulfates are suitable detergents, they can dry your hair and irritate your eyes.
Baby shampoo uses milder surfactants, amphoteric surfactants.
These are less harsh than a regular cleaning agent. They also clean without causing eye irritation.
Unfortunately, amphoteric surfactants may not foam and remove oil and product buildup potently as sulfates found in adult shampoos.
Well, this is of no concern to your little bundle of joy because of their delicate hair.
However, for adults using baby shampoo, you have to lather, rinse and repeat at least twice to get good results.
2. Repairing Scalp Damage
As we've mentioned, baby shampoo carries less harmful chemicals than many adult shampoos.
It's this feature that makes it the best option for adults with delicate skin and scalps.
That's because baby shampoo does not lather, which is the leading cause of dry scalp.
But as much as baby shampoo is gentler on the scalp, it is not the best choice if you have a pretty damaged scalp.
For adults experiencing a lot of dandruff, baby shampoo may still not yet be effective in curing dandruff.
A healthy diet with lots of greens and water is your best shot in preventing dandruff. Additionally, protect your scalp from the sun and dirt.
Always have a clean and well-conditioned scalp.
3. Boosting Hair Growth
While some people believe that they can use baby shampoo to boost hair growth, no studies or evidence prove this. And, it is not just the baby shampoo.
Experts believe that shampoo does not increase your hair growth directly, contrary to what every brand tells you.
What matters is how healthy your scalp is. If the shampoo can reinvigorate your scalp and your follicles, you might start seeing hair growth or healthier hair.
The Best Baby Shampoo For Adults
Shopping for the best baby shampoo for adults doesn't differ when deciding the ideal baby shampoo for your young one.
Here are some baby shampoos for consideration.
1. Johnson and Johnson Baby Shampoo
Its use of safe ingredients makes it perfect for adults with sensitive skin.
Designed for use by people of all ages, the Johnson and Johnson baby shampoo cleanses both scalp and hair, guaranteeing smooth and fragrant hair.
2. Cetaphil Baby Shampoo
Glycerin ingredient carried in this baby product ensures your hair remains hydrated.
Glycerin locks in moisture which is helpful to both your hair and scalp.
Additionally, Cetaphil baby shampoo rinses off well, leaving no residue in your hair.
This baby shampoo is perfect for adults, especially those sensitive to adult shampoo.
3. Himalaya Baby Shampoo
Dermatologists recommend the Himalaya baby shampoo for hair nourishment.
It is free from typical chemicals found in adult shampoo, yet it contains a chickpea and hibiscus that nourish and soften your hair.
4. Dove Baby Shampoo
Dove baby shampoo has a mild formula safe for both baby and adult scalps.
The hydrating agents are ideal for soft, sweet-smelling, seaming scalp and hair.
So, can adults use baby shampoo? It all depends on why you need the shampoo. Most baby shampoos are safe to use.
However, when shopping for baby shampoo, be sure to look at the ingredient label to avoid any elements that could cause harm to you or your baby.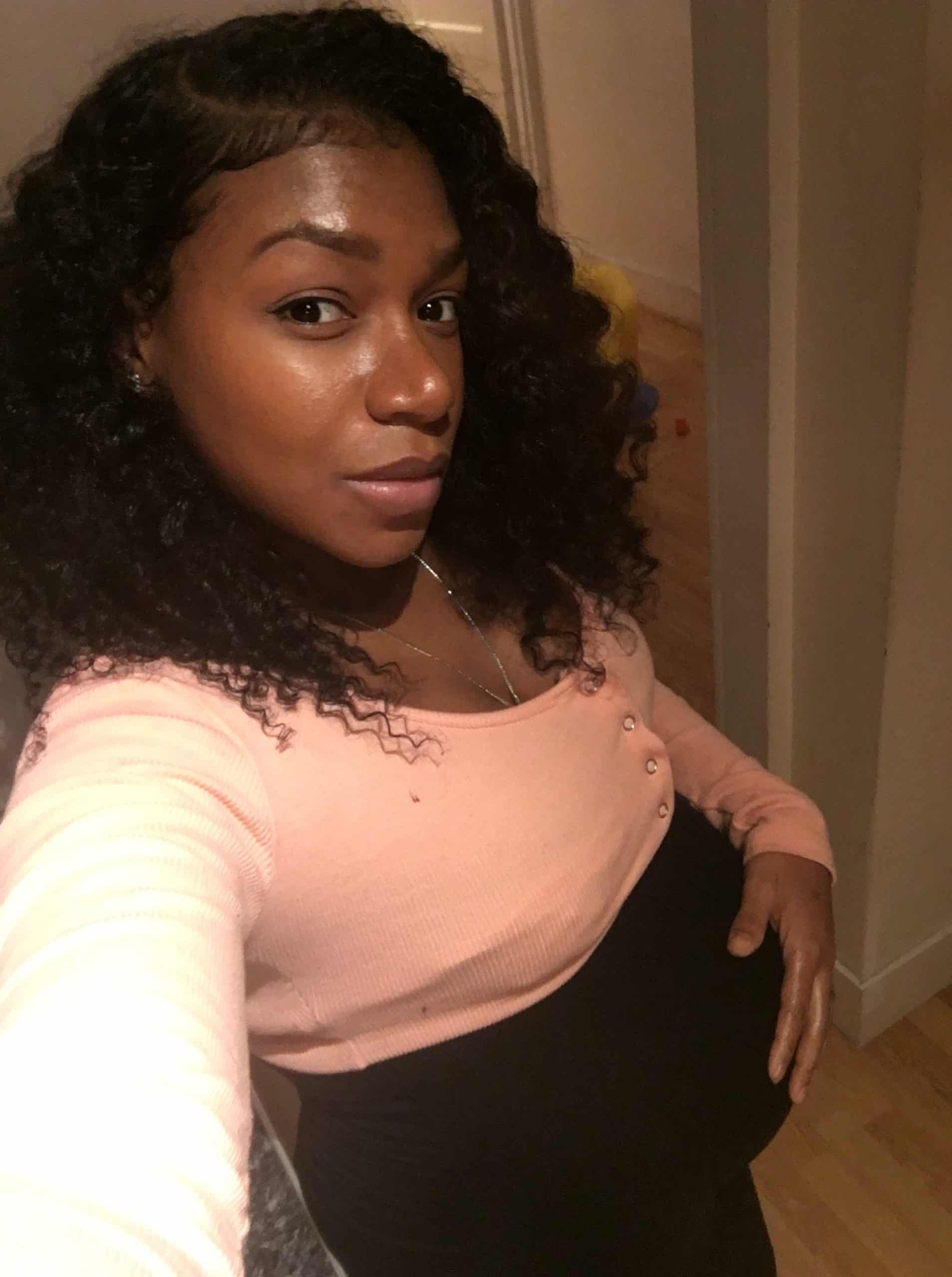 Iesha is a loving mother of 2 beautiful children. She's an active parent who enjoys indoor and outdoor adventures with her family. Her mission is to share practical and realistic parenting advice to help the parenting community becoming stronger.