-- Discover a safe space for women to meet, listen and share valuable advice!
The Mothers Community is a safe online community sharing advice on fertility, pregnancy and motherhood through to menopause. Join Community Here --
In the motherhood journey, you'll go through major bodily changes.
Starting with prenatal time, you will notice plump, glowing skin, shining hair, and strong nails.
After your delivery, you will observe unpredictable changes in your skin, nails and experience heavy hair loss.
During Breastfeeding, you will observe a significant change in your appearance till the little one turns one year old.
All these changes affect you not only physically but also psychologically.
There are times when new mothers look in the mirror with dull faces and thin hair and find ways to revert.
Meanwhile, as you are currently breastfeeding, you're going to think about your little one, "Can you take hair skin and nail vitamins while breastfeeding?"
Yes, Vitamin and other mineral supplements help mothers get back into their best selves and enhance breast milk production.
In this case, biotin supplements will help, as they contain Vitamin-B, which helps in improving the skin, nails, and hair.
Before using the supplements, it is better to seek the doctor's advice because the over dosage of these vitamins tends to change breast milk taste.
Can You Take Hair Skin And Nail Vitamins While Breastfeeding?
Well, there are certain things which a mother has to consider after the delivery.
Especially the mothers, who went to C-Section, should follow many things to take care of the little ones and their health in considering vitamins for hair and nails.
Vitamin A, E, and biotin are essential for the growth of the hair, nail, and skin.
Deficiencies of these essential nutrients result in hair loss, stretched skin, and brittle nails.
We can compensate for this deficiency by consuming magnesium, selenium, fish oil, flax seeds, and iron; these may help grow glowy skin.
Intake of Biotin-rich products like almond butter, pumpkin seeds, green leafy vegetables, root vegetables, and oats has proved to be a healthy diet, important for natural growth.
Also, hydrate yourself by having herbal tea, coconut water, a sports drink, and infused water.
The American College of Obstetricians and Gynaecologists suggests having postnatal vitamins during breastfeeding.
You may ask, are they safe to consume? Yes, it is. The gynecologists suggested a product containing high doses of Vitamin D3,
Vitamin B6, and Vitamin B12. These will help in the growth of the mother and child.
Vitamins suggested by Gynaecologists are as follows:
Pink Stork Recovery Bundle

Mama's Select Post-Natal Plus Vitamins

NATURELO Postnatal Multivitamin

Nature Made Postnatal Multivitamin
It is one of the great products from Pink Stork, which comes in a bundle of three products: postnatal vitamins, postpartum body tea, and postpartum metabolism tea.
This product is a great choice for tea-lovers.
Postnatal vitamins will help provide the necessary nutrients to the mother and baby in improving the growth hormones and improving lactation.
Gynecologists recommend two tablets per day.
This product helps boost the energy level immunity and improves the growth and health of the mother and baby.
It also helps in providing the required nutrients and also improves lactation.
This product is rich in Vitamin D, Vitamin B6, Iron, and Thiamine to protect the mother and beauty health.
It also acts as a shield against deficiencies and provides support to improve the hormones required for breast milk.
The doctor recommends the use of 1 capsule per day.
This product comprises natural ingredients like vitamin A, Vitamin C, Vitamin E, Vitamin D3, Vitamin K2, Vitamin B Complexes, and minerals like iron, zinc, iodine, and selenium.
It also helps in increasing the milk-boosting hormones. Consuming this multivitamin product will help develop a baby's brain, heart, and bone development.
The doctor recommends three capsules per day.
As the name suggests, this product is made from 20 natural products that help provide the required nutrition to the breastfeeding mother.
This multivitamin product is rich in vitamins A, C, D, and E and will meet the demands of the breastfeeding mother.
Summary
Giving birth to a child will radically alter the body's shape with a noticeable change in hair, skin, and nails until the baby reaches 1 year of age.
Well, being patient at this point is very important. Breastfeeding is more important than these temporary postpartum changes, as every mom will think about the baby's health better than their physical appearance.
So if you are planning to include any supplements in your diet, better seek the doctor's advice.
The supplements and vitamin tablets suggested in this article might help you increase the nutritional deficiency and gain the required hormones to improve the breast milk supply.
Also read: Can You Get a Piercing While Breastfeeding?
Frequently Asked Questions
Can A Mother Intake Any Food Supplement During Breastfeeding?
Firstly doctors advise the mothers to have a healthy and balanced diet with natural products.
Even after the diet, doctors suggest a few vitamin supplements if your body cannot reach the nutritional value.
Intake of this vitamin will help in boosting the health of the parents and child.
But try to gain the required nutrients by following the recommended diet in your routine.
What Type Of Skincare Is Recommended When Breastfeeding?
You can treat the breast skin the same before and after pregnancy.
But after pregnancy, you need to take care of the nipples since they easily get cracked or chapped, resulting in pain.
Take care of your nipples using the following methods.
Moisturize your nipples with the best nipple cream to avoid cracks.

After breastfeeding, allow the nipples to air dry for 20 minutes and later keep into the bra.
Will Intake Of Biotin Supplements Work?
There is no limited result supporting the efficiency of the biotin supplement.
Theoretically speaking, biotin can be taken during breastfeeding, but there is no evidence that it provides good or bad health.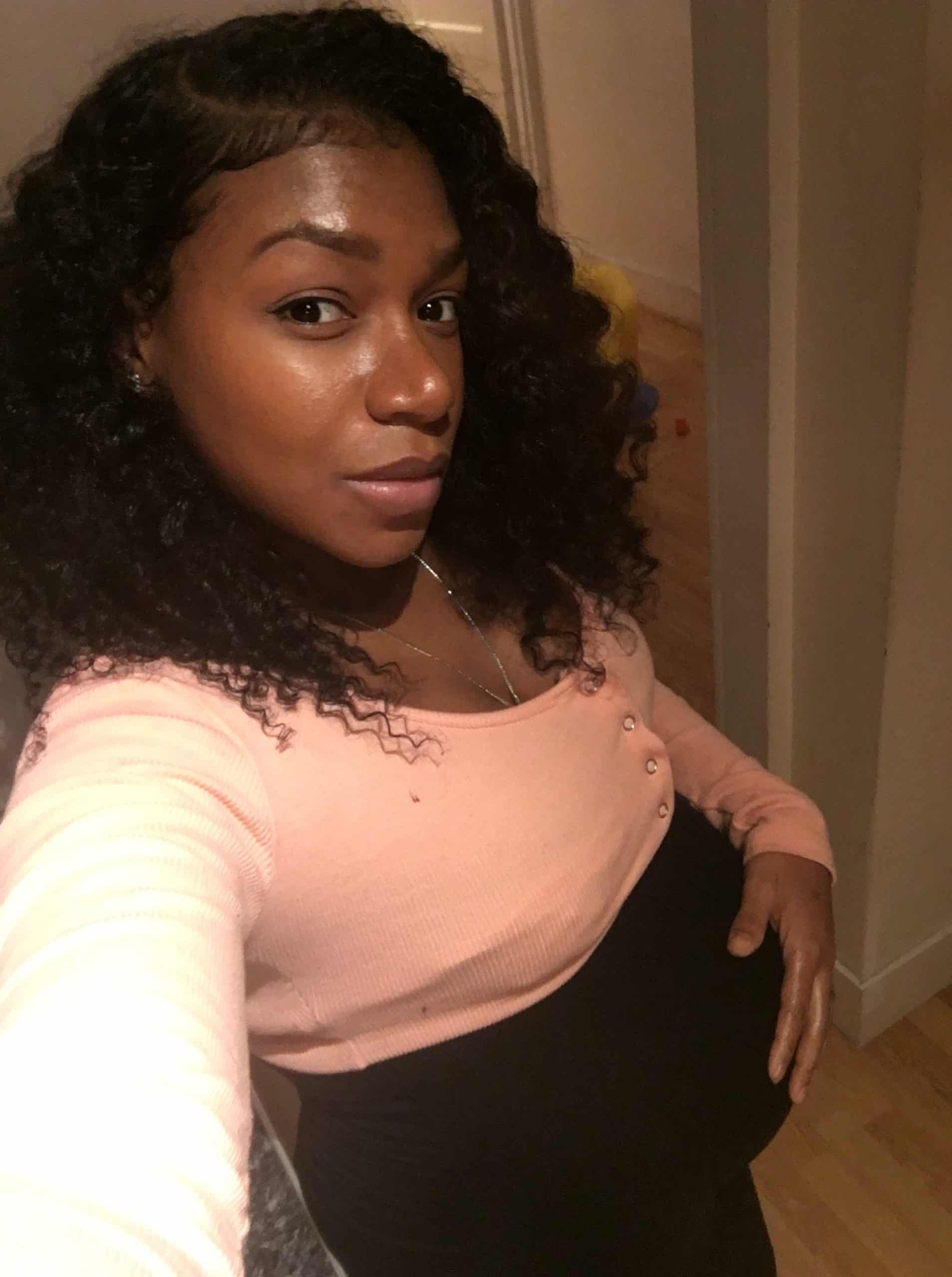 Iesha is a loving mother of 2 beautiful children. She's an active parent who enjoys indoor and outdoor adventures with her family. Her mission is to share practical and realistic parenting advice to help the parenting community becoming stronger.
A safe space for women to meet and find support!
The Mothers Community is a place to connect with women who are at a similar stages in life–from fertility, pregnancy and motherhood through to menopause.
Join a community who are there to listen, share information and offer valuable advice. Join Community
Take matters into your own hands! Expert advice for Fertility, Pregnancy and Motherhood! Discover More Here