Taking time away from work to be with a new child could not be more important, but not every employer is generous with how much time they offer and the sort of pay that you might receive.
If you're wondering who supports their workers the most then you will want to know which companies offer the best parental leave.
Out of the largest public companies in the US, only a few disclose the amount of paid parental leave that they offer.
Among the ones that do, Netflix, Etsy, Lululemon, Dropbox, and Hewlett-Packard are the companies with best parental leave, each offering six months or more.
In this article, we're going to talk about what the best companies' paternal leave policies actually look like, and how this compares to what you might find elsewhere.
Why Is Parental Leave Important?
Before we get into the kinds of offerings that are available from different companies, we should first talk about why parental leave is so important for an employee.
Even people that are not yet ready to start a family of their own want to know that they are going to be taken care of if and when that time comes.
According to some research, around 1 in 4 young people decided not to apply for a job because they did not offer enough parental support, and 1 in 5 people between 18 and 34 years of age have actually quit their job due to insufficient parental leave.
Paid parental leave, in particular, can make a massive difference to families in a number of different ways. It has been shown to:
Improve physical and mental health outcomes for the parent and the child.

Reduce the risk of re-hospitalization.

Lower the instances of injuries due to abuse in children under 2 years old.

Reduce the rate of intimate partner abuse.
Learn more about parental leave from our other popular posts:
How Much Parental Leave Are You Entitled To?
Despite the obvious and significant benefits to parents and their children, the United States does not require companies to offer much in the way of maternity leave, and paternity leave is not legally mandated at all.
According to the Family and Medical Leave Act (FMLA), employers with more than 50 workers at a single location need to offer up to 12 weeks of unpaid, protected leave for mothers of newborn or newly adopted children.
However, an employee is only eligible if they have worked for that company for at least 12 months and have worked at least 1,250 hours within the last year.
These are just the federal legal requirements. Some states have expanded laws, and individual companies are allowed to offer as much leave as they want.
However, very few choose to be generous.
Statistics show that over 75% of fathers are back at work within a week of having a new child, and around 30% of mothers do not take any form of maternity leave at all.
As for paid leave, only around 40% of employers offer paid leave to mothers or fathers, which means that many parents are forced to make very difficult financial decisions when they bring a new life into the world.
Which Companies Offer The Best Parental Leave?
So, which companies are the most generous with their leave options?
It is a slightly complicated question because many employers choose not to disclose the exact details of their leave of absence policies, despite the obvious draw that this can be to job applicants.
There are a few large public companies that are proud of the substantial offers that they have, though, and it's easy to see why.
We're going to look at the highly attractive leave policies of five notable brands in particular, that all allow parents to take more than six months off to be with their new children.
1. Netflix
We've all heard of this colossal streaming business, but you might not have heard of their very expansive parental leave policy.
In fact, they offer the most paid parental leave out of all Russell 1000 companies, with 52 weeks available for both mothers and fathers.
They also help families in other ways, through surrogacy, adoption, and fertility assistance for their employees.
2. Etsy
For many people, Etsy is the go-to website when you're looking for hand-crafted and creative products.
Their parental leave policy is in line with their gender-positive company ethos, allowing new parents of any gender to take 26 weeks of paid leave, which can be split over a two-year period.
They even offer financial aid for some of the costs that employees can incur during adoption and surrogacy.
3. Lululemon
This giant clothing brand allows employees at any level in the company to take up to six months of paid leave, with more time being offered to those that have been with the company longer.
Mothers and fathers are able to take just as much time as each other, too, which is very rare for US companies.
4. Dropbox
One of the largest file storage and security companies in the industry, Dropbox allows employees all over the world to take up to 24 weeks of paid parental leave.
Their policy is non-discriminatory as well, applying to parents of all kinds.
They are also flexible with how parents return to the workforce once their leave is over, giving part-time options to make things even easier.
5. Hewlett-Packard
Better known as HP, Hewlett-Packard is one of the largest tech multinationals in the world.
Their parental leave policy is ranked 2nd in their entire industry, offering 24 weeks of paid leave for mothers and fathers alike.
You can also choose to work part-time for a year and a half after the birth of your child to ease the transition back to the office.
Summary: Companies With Best Parental Leave
Ultimately, the companies with the best parental leave options go far above the federally-mandated unpaid maternity cover that is required in the US.
Few companies are generous in this regard, though, particularly when it comes to equal parental leave options for both mothers and fathers.
Some of the best large companies out there for new parents include Netflix, Etsy, Lululemon, Dropbox, and Hewlett-Packard, that all offer at least six months of time off – regardless of the parent's gender.
FAQs
Which companies offer equal parental leave?
Very few companies in the US offer equal parental leave, but Netflix, Etsy, Dropbox, HP, and Lululemon all offer the same leave to both parents.
Some of the biggest companies that offer equal leave in the UK are Aviva, NatWest, Spotify, Vodafone, and Etsy.
How long is maternity leave for Amazon?
Amazon offers up to 20 weeks of paid maternity leave, which includes 4 weeks before the birth.
What company offers 52 weeks paid parental leave?
Netflix offers 52 weeks of paid parental leave, which is available for mothers and fathers.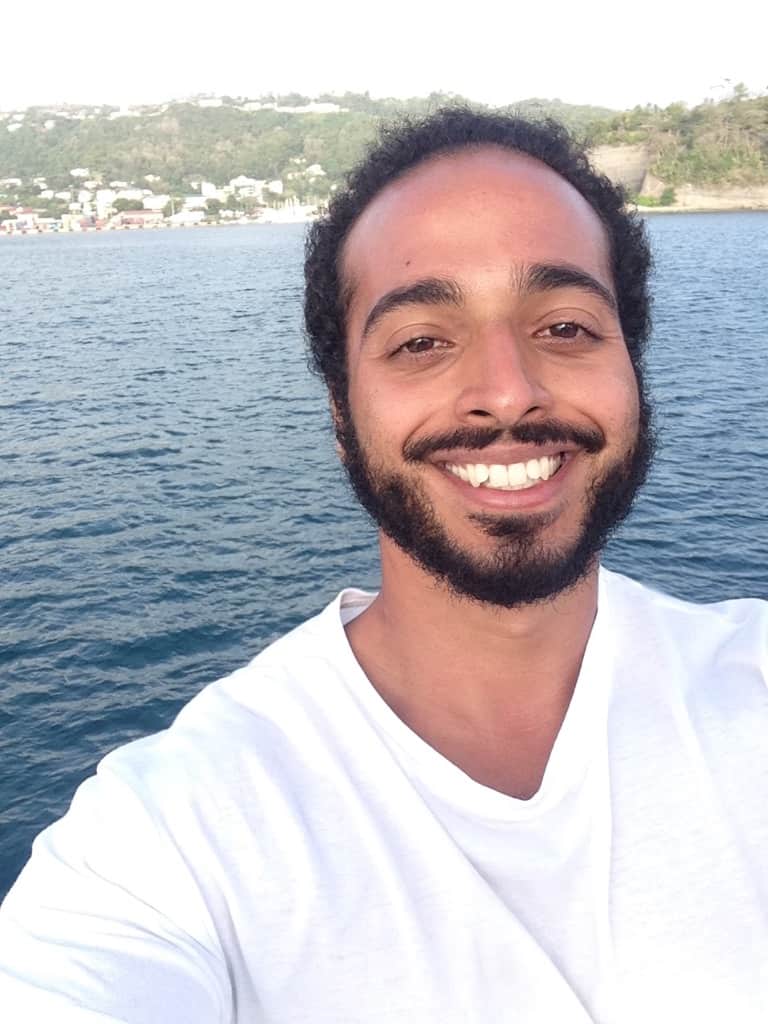 Mo Mulla is a work-from-home dad who co-parents 2 beautiful children and blogs all about his lifestyle with smart parenting tips and practical lifestyle hacks!