Until your child learns when they need to use the toilet, you'll have to rely on baby diapers to get through the day.
Diapers play an essential role from the moment an infant is born.
Huggies is one of the most popular diaper brands in the world. The firm supplies a wide choice of diapers for children in different stages.
Both Huggies Little Snugglers and the Little Movers are premium Huggies products, and one may assume they are identical.
However, these two diapers are manufactured to serve different needs.
Below is our detailed comparison to learn the difference between Huggies Little Snigglers and Little Movers.
Difference Between Huggies Little Snugglers and Little Movers
Huggies is well-known for its high quality, ease of use, and suitability for a baby's skin.
Huggies Little Movers and Huggies Little Snugglers are the most popular diapers among their customers. But how do these diapers differ from each other?
Let's explore their differences below:
1. Size
Little snugglers are available for babies from 1 pound to 36 pounds. They go from preemie up to size 6.
To keep your baby's belly button clean and dry, the preemie, newborn, and size 1 contain umbilical cord cuts.
Little Movers, on the other hand, come in three sizes: small, medium, and large. These diapers are ideal for babies between 16 to 35 pounds.
It is important to note that around the age of 5-7 months, the average infant will weigh 16 pounds and be ready for size 3 diapers.
Most babies begin to roll over and are ready for Little Movers around this time.
2. Interior Diaper Liner
Little Snugglers have a "soft absorb" liner, while the Little Movers have a "dry touch" lining.
The Snugglers liner is made from polyester, which makes it softer and sensitive to the touch, making it ideal for newborns.
Little Movers liner, on the other hand, wicks moisture away from the skin faster because of its dry touch liner.
3. Diaper Construction
Another difference between Little Snugglers and Little Movers is the diaper construction.
According to the brand's website, Snugglers are hypoallergenic. On the contrary, Little Movers are designed with a more contoured and elastic shape.
4. Absorbency
While both diapers are highly absorbent, Little Snugglers take the cup in this one. These diapers offer more absorbency and this explains why they are suitable for younger newborns.
In comparison to older babies, younger newborns pee more, usually every fifteen minutes or so.
Nevertheless, it is worth noting that Little Movers have a stronger elastic even when wet.
5. Price
The Little Snugglers are considerably more expensive than the Snug and Dry, according to some parents.
6. Elasticity
Another feature worth considering is the elasticity of the diaper. The Little Movers' elastic is more stretchy and springy than the Snugglers'.
Even when wet, the Little Movers will curl up due to the tenacity of the elastic.
What are the Similarities Between Huggies, Little Snugglers and Little Movers?
However, because both of these diapers come from the same brand, which has a reputation for supplying the best, it is obvious that they also have some similarities.
Let us look at some of the features that make them similar.
1. Safety
Huggies Little Movers and Little Snugglers are both hypoallergenic diapers. They are suitable even for the most sensitive skin.
Both are lotion-free, fragrance-free, paraben-free, and free of natural rubber latex, and elemental chlorine.
However, it is important to note that both of these diapers are not safe for the environment.
2. Comfort
Both diapers are designed to offer the utmost comfort to your baby. They both contain delicate linings to keep your baby's skin dry and comfy.

3. Wetness Indicator
Huggies Little Movers and Snugglers both contain a wetness indicator that helps parents know when it's time to change their child's diaper.
The wetness indicator on these Huggies diapers lets you know when the diaper is full. This is a fantastic tool that makes parenting a lot easier and less stressful.
Why is Umbilical Cord Cutout Important?
Because the umbilical cord in infants is active, parents must ensure special care when helping them to wear diapers.
Otherwise, it can cause a lot of discomfort in newborns and this may not be safe.
Fortunately, diapers like Huggies Little Snugglers are designed with a little cutout.
Hence, the diaper will not press or harm the soft and delicate skin in this area, ensuring that the baby remains safe and comfortable when wearing diapers.
While Huggies Little Movers does not have this unique feature, it is designed to provide adequate space for proper airflow in and out.
This is probably because this diaper is specially formulated for older kids that don't have an active umbilical cord.
What are the Different Huggies Diapers?
Huggies has a wide range of diaper choices to choose from, depending on your needs and that of your baby. They include:
Huggies Little Snugglers

Huggies Little Movers

Huggies Overnites Diapers

Huggies Little Swimmers Disposable Swim Pants

Huggies Snug & Dry Diapers

Huggies Plus Little Movers

Huggies Plus Little Snugglers

Pull-Ups Training Pants for Girls

Pull-Ups Training Pants for Boys
Of all these diapers, Little Snugglers and Little Movers are the brand's premium line.
Huggies Little Snugglers tops the list for the best newborn diaper in their line. If you are on a tight budget, the Huggies Snug & Dry diapers may be worth considering.
What to Consider When Choosing the Best Diaper
Before you choose a diaper for your child, there are several things you need to consider. Some of these factors include:
1. Size
Ensure that you find the right size of diaper that is neither too tight nor too small. It should not be too small as this can cause irritation or too large to cause leaks.
2. Absorbency
A good diaper should have the ability to absorb a lot of urine and poop. It should do so without becoming saggy or leaking since this can cause diaper rash.
3. Comfort
The diaper you choose should feel soft and comfortable on your baby's skin. You don't want anything causing irritation or harming your baby's skin.
4. Breathability
Due to the baby's soft and delicate skin, it helps to choose a diaper brand made from breathable material. This helps to ensure adequate airflow.
5. Wetness Indicator Line
This is a useful feature that lets you know when the diaper becomes fully soiled and needs immediate changing. This way, you won't leave your child with a wet diaper for a long time.
See a similar post: Huggies Snugglers vs Pampers Swaddlers
Summary
So, who won the debate between Huggies Little Snugglers and Huggies Little Movers? The truth is that both of these diapers are great.
Both diapers include a contoured form that makes diapering comfortable for babies.
They also come with double grip strips to keep the diaper in place.
Nevertheless, Little Snugglers is the clear winner because it provides more benefits and advantages.
Parents will undoubtedly agree because they adore them. Newborns feel safe and secure inside them. Nevertheless, Huggies' Little Movers are useful for older kids.
As your child becomes bigger, you can transition from Huggies Little Snugglers to Huggies little movers.
Frequently Asked Questions
What is the importance of a diaper?
Diapers are a valuable resource for parents and children's health. Diapers should be changed 11 times each day for babies.
This can also be nine times per day for crawling babies.
If you leave the diaper on for too long, your baby's bottom and pelvic region may develop rashes.
Diaper rash is a serious health problem that can cause your baby to cry for hours, causing you stress and disrupting your peaceful night's sleep.
Which is better between the two?
You will find Little Movers to be a great daytime diaper and Little Snugglers as a bedtime diaper.
Little Snugglers is specially designed for infants as it has a soft liner and can hold up to 10% more pee than Movers.
On the other hand, Movers are great for older children that don't pee a lot because it doesn't have much absorbency.
However, you must first see how your baby reacts to each diaper. Get one pack of each and see which one appears to be best for your child.
How does Huggies Little Movers differ from Huggies Little Movers Plus?
Huggies Little Movers Plus is an advanced version of the Little Movers and it comes with better features. Unlike Little Movers, they are softer, bulky, and more absorbent. Hence, they are best used overnight.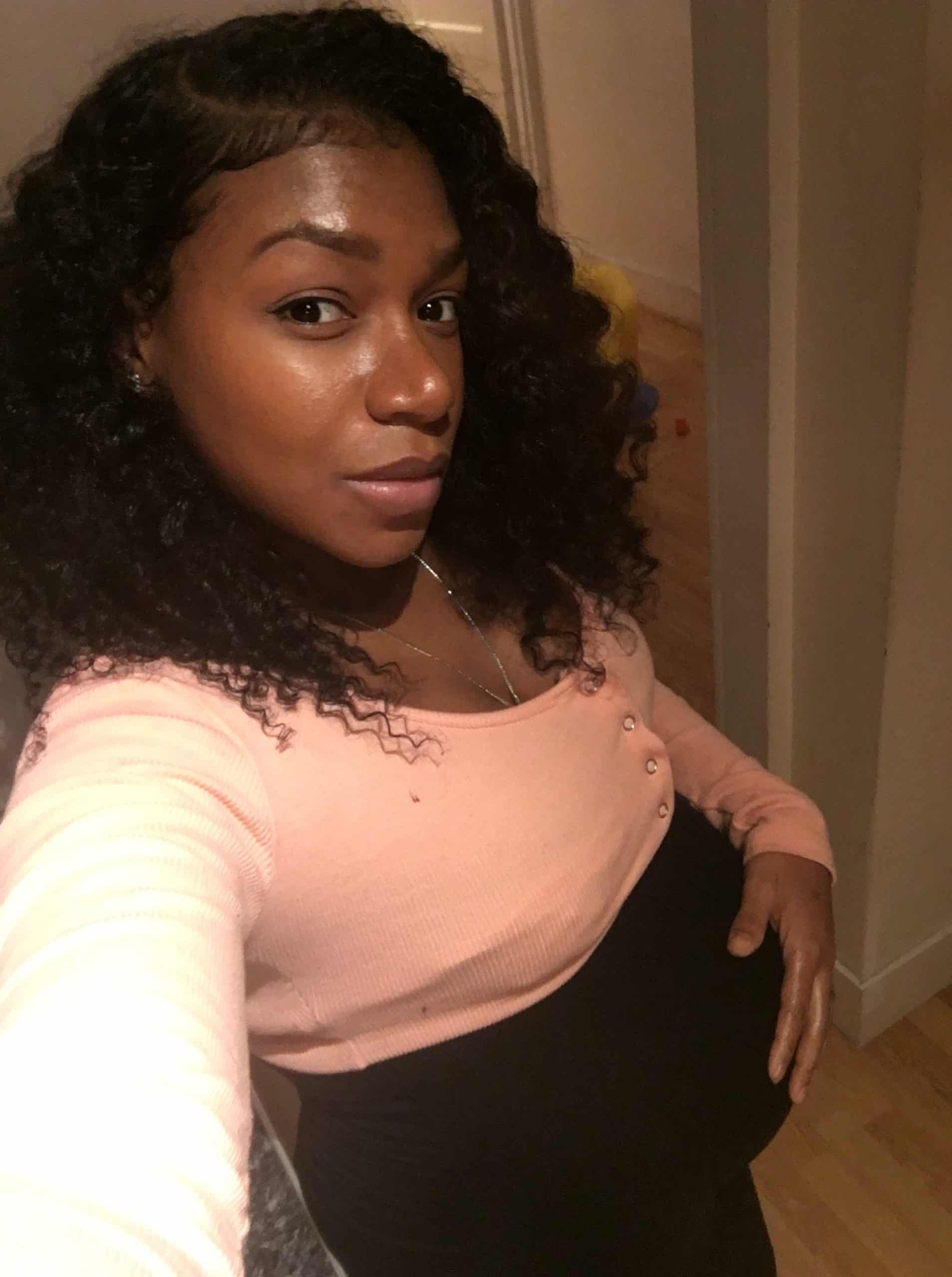 Iesha is a loving mother of 2 beautiful children. She's an active parent who enjoys indoor and outdoor adventures with her family. Her mission is to share practical and realistic parenting advice to help the parenting community becoming stronger.