Is there a difference between Pampers Baby Dry and Cruisers?
Do you want to contrast Cruisers and Pampers Baby Dry?
Finding the ideal diaper for your baby to wear at night and during the day might be challenging.
Welcome to parenthood 101, where you get to learn the tiniest of details you never thought even existed.
First, there are several diaper brands, and Pampers is one of the biggest and most common diaper brands.
Among those are the different diaper options in the market.
However, if you settle for Pampers, you need to know the difference between Pampers Baby Dry and Pampers Cruisers.
Here's everything you need to know:
Difference Between Pampers Baby Dry And Cruisers
As mentioned, these two types of Pampers diapers are different. They differ in many issues, from price to size to design, among others.
As you try to make your decision, this is everything you need to keep in mind:
Size
As you already know, diapers vary in size, and the perfect size will mainly depend on your baby's age range.
Between Cruisers and Baby Dry, the former type is best for toddlers and older babies. The available sizes are 3, 4, 5, 6 & 7.
On the other hand, Baby Dry diapers come in all sizes, making them great for all age ranges, almost all age ranges.
When shopping, check the available sizes, and you will realize that this type of Pampers range from size 1 to 6.
Editorial Pick: Do Diapers Expire?
Odor Protection
Truth be told, diapers rarely do a great job at masking the odor of soiled diapers.
Nevertheless, manufacturers have tried to use powders and scents that hide the odors.
Cruisers have this powder, which can come in handy in disguising the smell of a dirty diaper.
Baby Dry diapers are more generic, meaning they lack these powders or fragrances.
So if you are looking for a diaper that masks the dirt, Baby Dry Pampers is not the best compared to Cruisers.
Absorbency
While all diapers are designer to absorb pee and poop, the level of absorbency varies between brands and the different types of diapers a brand might offer.
For example, Pampers is a common brand among parents because the absorbency rate for all its diapers is good.
But it varies from one type to the other. For example, Baby Dry is considered to have a better absorption rate than Cruisers.
That's because Dry baby diapers have 3 layers of absorbency while Cruisers have only 2.
Design
The design affects more than the fitting of the diaper. It also affects the absorbency and leaking of the diapers.
Cruisers have a 3-way fit enclosure design, which perfectly fits the waist, legs, and bottom.
It also helps in enhancing your baby's flexibility and freedom when they move around.
The waist is also quite strong and stretches at least two times bigger than Baby Dry.
This means you can easily fit a bigger baby with Cruisers, and they will still be comfortable.
Speaking of which, this design gives Cruisers an extra level of leakage protection.
Unfortunately, Bay Dry Pampers does not have a 3-way fitting enclosure, so they can be loose on the legs, making them more prone to league even if they have more absorption layers.
Price
Are you worried about costs? Do you want to spend as low as possible, or do you not care how much you spend?
If you are looking to save money, Pampers Baby Dry is the best option.
The packets will have more diapers, and the price for each diaper is still less than what you pay when buying Cruisers.
For instance, let's compare the prices for both of these on Amazon using the size 5 pampers.
A packet of Cruisers has 128 diapers at a total price of $48.63, where each diaper costs 0.38 Cents.
On the other hand, a pack of Baby Dry has 132 diapers for $37.94, where each diaper costs 0.29 Cents.
In the long run, you will save money if you stick to Baby Dry, no matter what size of diaper you are going for compared to buying Cruisers.
Knowing the difference between pampers Baby Dry and Cruisers is very important to any parent.
It can save you money and affect your baby's comfort level. So if you are hoping to save money, Baby Dry is the best option.
But If you are worried about perfect fitting and leakage, Cruiser Pampers could be what you need.
Related Post: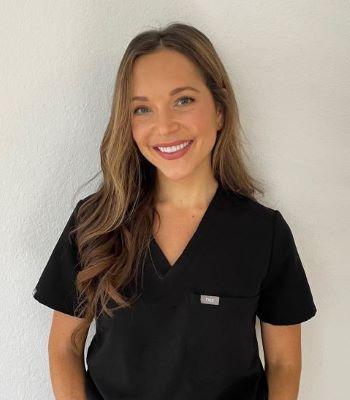 Nurse Practitioner at Venus Med Spa