-- Discover a safe space for women to meet, listen and share valuable advice!
The Mothers Community is a safe online community sharing advice on fertility, pregnancy and motherhood through to menopause. Join Community Here --
If you recently learned you were pregnant and paid a visit to your OB-GYNE, it's possible that you were prescribed prenatal vitamins.
But aside from wondering what these vitamins do, you may be wondering do prenatal vitamins make you gain weight?
This is what we'll answer in this helpful guide, as well as give you an idea of how prenatal vitamins can be a big help to you.
But before anything, congratulations on this new chapter of your life.
You need to remember to keep yourself healthy because you are carrying another life in your belly.
The good news is that even while your baby is still in your tummy, you can already help take care of him.
One way you can make sure your unborn baby is getting the nutrients he needs is by taking a prenatal vitamin as prescribed by your doctor.
You may be wondering if these vitamins will make you gain weight or if they have any negative effects on your baby.
These are the things that we'll answer in this article. So let's get right to it!
What are Prenatal Vitamins?
First things first– let's talk about the age-old question: what are prenatal vitamins?
Prenatal vitamins are prescribed so that you can supplement your baby's needs while he is still inside your belly.
Even if you are eating a well-balanced diet, you can still take advantage of the benefits that these vitamins provide.
This is because these vitamins will help fill any lacking essential nutrients that you are unable to consume during your pregnancy.
As a result, your needs, along with your baby's, are supported.
In addition to this, prenatal vitamins help strengthen your immune system.
While you are pregnant, it is common for your immune system to be weaker; making you more susceptible to illnesses.
By taking prenatal vitamins, you can keep yourself healthy; especially if you are taking iron, vitamin C, vitamin A, and zinc daily.
1.) How Do Prenatal Vitamins Help Your Pregnancy
When you are pregnant, you need to remember to get proper nutrition for your and your baby's health.
You have to remember that your baby will depend on you for getting their nutrition needs.
And while you mean well with your diet, it may not contain enough vitamins and minerals for a healthy pregnancy.
This is where the help of a prenatal vitamin comes into the picture. It supplements the nutrients that your baby needs.
Some of the health benefits of prenatal vitamins include the following:
Reduced nausea

Reduced risk of congenital disabilities

Fertility boost
2.) Side Effects of Prenatal Vitamins
So are there any negative side effects to taking prenatal vitamins?
While they can help support your baby's nutritional needs, there are some women who experience side effects from taking prenatal vitamins.
Some of the common side effects include the following:
Stomach cramps

Constipation/gas/bloating

Hair loss

Skin itching/dryness/rash

Easy bruising

Teeth staining

Stomach bleeding

Hives

Muscle weakness

Stomach irritation

Fast/uneven heart rate

Pregnancy brain

Loss of appetite

More mouth watering

Urinating more often
Don't be alarmed, however, since most people don't experience these side effects at all.
But before taking any prenatal vitamins, make it a point to let your doctor know of any medication you are taking.
Types of Prenatal Vitamins
There are three main prenatal vitamins that are usually prescribed to pregnant women. These three vitamins are:
Folic acid

– Help with the proper development of your baby's brain and spinal cord. Taking this reduces the risks of serious birth defects such as anencephaly or spina bifida.
Calcium

– It helps protect your bones as your baby continues to develop. This is because your baby takes calcium from your teeth and bones. If you don't supplement your body with calcium, you could lose bone density before your baby is born.

Iron

– This vitamin helps deliver oxygen to your baby. It also helps prevent your baby from being born too small or early.
Apart from these three, there are other nutrients that can help improve your overall pregnancy health.
It is up to your doctor to decide whether these supplements will be prescribed:
1.) Omega-3 Fatty Acids
These fats contain DHA (docosahexaenoic acid) and EPA (eicosapentaenoic acid) that are obtained only from fatty fish and nuts.
According to studies, omega-3s can help reduce your risk of having a baby with low birth weight or preterm birth.
If your diet does not have enough omega-3s, you may need to take one in the form of a supplement.
2.) Choline
Your body makes its own choline. But you can still get most of it from food sources like beef, chicken, pork, fish, and eggs.
Your baby needs choline for healthy brain growth. If you are unable to get enough choline, it could affect your baby's needs.
In such cases, your doctor may prescribe you a supplement to help fill this nutritional gap.
Do Prenatal Vitamins Make You Gain Weight
You may be wondering do prenatal vitamins make you gain weight.
To be blunt, there is no evidence that you can gain weight by taking prenatal vitamins.
Whether you take a prenatal vitamin or not, you will likely gain about 25-35 pounds throughout your pregnancy.
Your weight gain is due to your pregnancy and your growing baby, not your prenatal vitamin.
This is because vitamins do not contain any calories.
If you are taking iron, you may experience bloating and constipation; which will make your clothes feel tighter. But it is not what is causing your weight gain.
1.) When to Start Taking Them?
Now that you know the answer to do prenatal vitamins make you gain weight, it's important to know when you should start taking them.
Most people believe that it is best to start taking prenatal vitamins as soon as you learn that you are pregnant, it is actually ideal to start 90 days prior to conception.
But of course, no one really knows when you will get pregnant until you get pregnant.
This is why there are doctors who recommend women take these vitamins regularly, especially if they are trying to conceive.
By taking these vitamins, you can prevent birth defects that typically happen during the first few weeks of pregnancy.
But what if you didn't take prenatal vitamins before getting pregnant?
Don't worry too much about it. There are still plenty of women who haven't done this and still have healthy babies.
The important thing is that once you learn you are pregnant, you start taking these vitamins.
You can pay a visit to your doctor to learn which prenatal vitamin is right for you.
2.) What Happens If You Don't Take Them
If you are able to follow a nutrient-dense diet throughout your pregnancy, you may not need to take prenatal vitamins.
Prenatal vitamins are necessary for women who have changing taste buds and intense cravings for unhealthy food.
Still, it's important that you know how to supply your daily nutritional needs throughout your pregnancy so that your baby can be healthy.
The easiest way to do this is by taking the prescribed prenatal vitamins every day.
See also: Coconut Milk During Pregnancy
Frequently Asked Questions
What happens if you take prenatal vitamins if you are not pregnant?
There are some claims that prenatal vitamins can help make hair thicker and strengthen nails.
Because of this, there are some women who are tempted to take these vitamins even if they aren't pregnant.
Even though these claims aren't proven to be true, there are some who think of drinking these vitamins.
If you're not pregnant and aren't planning to be pregnant, taking high amounts of these nutrients may be more harmful to your body in the long run. It's best that you ask your doctor about it.
Do prenatal vitamins increase appetite?
Prenatal vitamins have not been found to increase your hunger. They are, however, known to produce some digestive side effects.
If you're wondering what is making you feel more hungry than usual, it's likely because of your pregnancy.
What do prenatal vitamins do to your body?
In a nutshell, prenatal vitamins help supply your body with the nutrients it needs throughout your pregnancy.
For example, taking calcium helps supply you with this mineral as your baby's teeth and bones develop.
If you are not taking calcium, you may lose bone density later on in your life.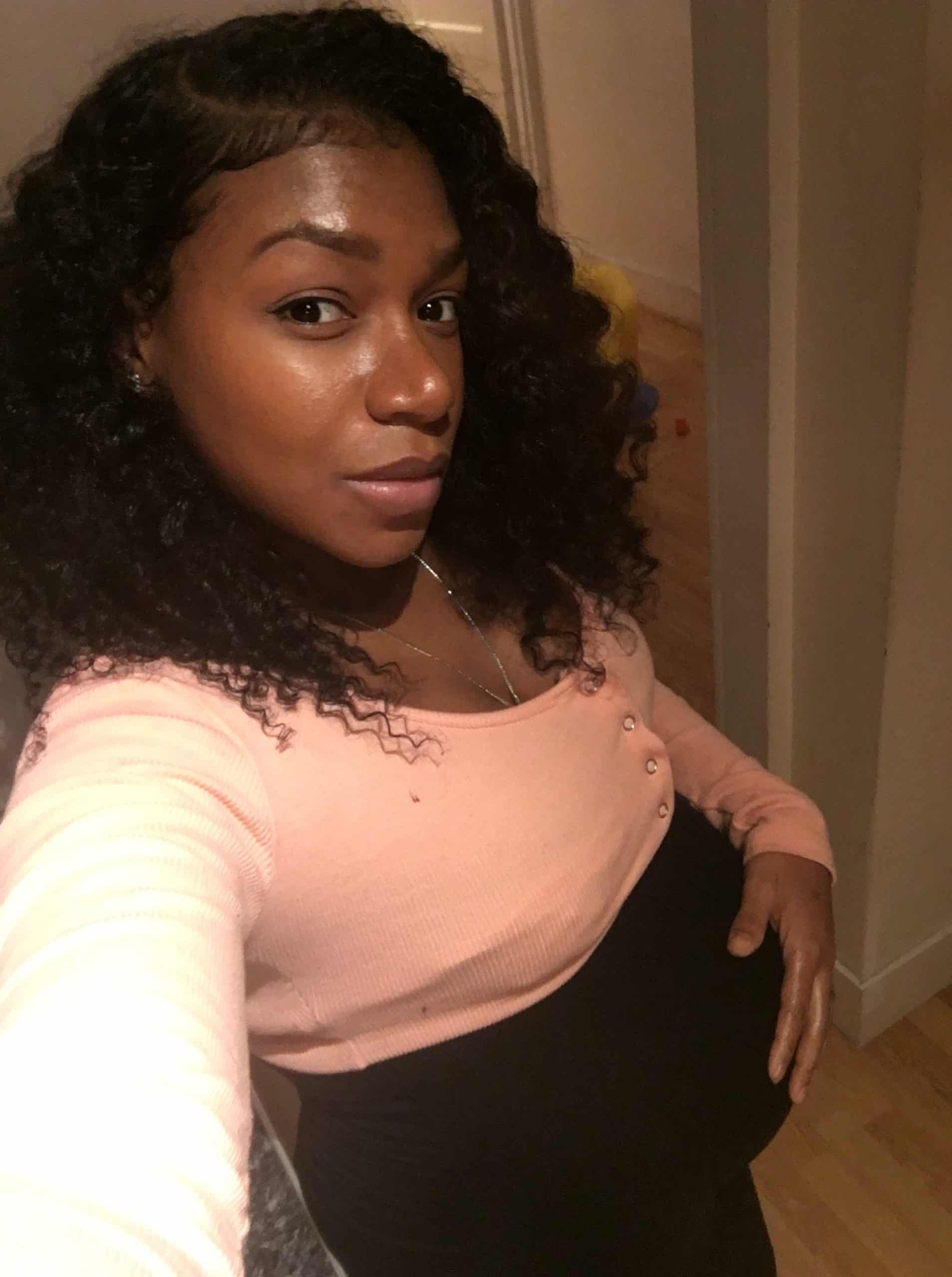 Iesha is a loving mother of 2 beautiful children. She's an active parent who enjoys indoor and outdoor adventures with her family. Her mission is to share practical and realistic parenting advice to help the parenting community becoming stronger.
A safe space for women to meet and find support!
The Mothers Community is a place to connect with women who are at a similar stages in life–from fertility, pregnancy and motherhood through to menopause.
Join a community who are there to listen, share information and offer valuable advice. Join Community
Take matters into your own hands! Expert advice for Fertility, Pregnancy and Motherhood! Discover More Here