-- Discover a safe space for women to meet, listen and share valuable advice!
The Mothers Community is a safe online community sharing advice on fertility, pregnancy and motherhood through to menopause. Join Community Here --
Do you have an invite and wonder, Do You Bring A Gift To A Gender Reveal Party?
Who doesn't love parties? Getting the chance to dress up, go somewhere, and have fun with friends and family is always a good trip.
For most parties, it is customary to bring something to the host to show your appreciation.
How about a gender reveal party? You may be wondering should I bring a gift to a gender reveal party?
Here are some of the things that you should keep in mind.
Related: Do men go to baby showers
Do You Bring A Gift To A Gender Reveal Party?
A gender reveal party is kind of a big deal. It is when parents-to-be share whether they are having a boy or girl with close friends and family.
Unlike a baby shower, which mostly involves the soon-to-be mother and her female friends, a gender reveal party also involves the soon-to-be dad and other male influences.
The expectant parents usually throw the gender reveal party for other people to celebrate the good news.
It can be a simple party with lots of food, fun games to play, and space to do the gender reveal in style.
Most parents opt just to pop balloons with different colored confetti inside, depending on whether it's a boy or a girl.
Another popular way to announce a child's gender is by using a cake.
Cake reveals include coloring the inside of the cake with either blue or pink that is revealed only when the parents cut the cake.
For the more adventurous parents, dropping color bombs everywhere is the perfect way to announce to the world the gender of the child.
However it is done, gender reveal parties are all sorts of fun and look great in photos and videos.
Usually, the parents already know what's coming, but some choose to be surprised along with their guests.
Unlike a baby shower, which generally happens in the third trimester, a gender reveal party is usually done within the first trimester and is pretty casual.
In addition, one can add these parties simultaneously to avoid inconveniencing other people too much.
Even so, it is good to bring a gift or two.
1. Do Parents Expect to Receive Gifts at a Gender Reveal Party?
Not all the time. In some cases, it can be pointless to bring a gift if you don't know the gender of the baby yet.
And in the case of a gender reveal party, that is exactly what the parents-to-be aim to find out.
A gender reveal party is more of a celebration for the parents and the baby they're about to have. On the other hand, a baby shower is a more dedicated party where guests help parents prepare for their new family member.
This is why gifts are expected at a baby shower.
2. Can I Bring A Gift Anyway?
Even though a gift is not expected at a gender reveal party, it doesn't mean they won't be valued.
You can definitely give the expecting parents a gift to show that you are celebrating with them during this time of their lives.
3. An Exception To This
There are some cases where parents celebrate a baby shower and gender reveal party in one event.
In such cases, you can bring a baby gift with you when you attend the party.
But since you won't know what the gender of the baby is, the best option is to bring a gender-neutral gift.
Gender reveal party gift ideas
While bringing a gift to a gender reveal party is not really necessary, it is just good etiquette to come with something.
1. For a Mom-to-Be
To be on the safe side, you should tailor your gift for the expectant mom.
Some great gift ideas for a mom-to-be include:
A 'World's Greatest Mom' or 'Mom-To-Be' mug and T-shirt set. The mug can come together with a supply of their favorite drink, such as teabags. You can also include a little something for dad here.
A mani-pedi kit for those days that the mom-to-be wants to feel pretty as the pregnancy progresses. Alternatively, you can get her an unlimited gift card at a local salon for the same for the duration of her pregnancy.
Comfy clothing, which she'll need as her pregnant belly gets bigger. This includes a warm, fancy robe, fuzzy slippers, free-size pants, and tops.
Most women crave sweet things when pregnant, so why not get her a basket of great chocolates and sweets? She'll definitely love that, and you can be adding to it from time to time.
Get the expectant mother a much-needed spa date where she can be pampered and made to feel like royalty.
A nursing pillow will be greatly appreciated!
2. For a Dad-to-Be
Here are some ideas for an expectant dad:
A custom shirt that says "Dad Joke Loading" would be a great way to start.
A diaper backpack that looks manly since he'll be carrying it most of the time anyway.
Matching daddy and baby onesies that they'll love to wear when they go out.
3. For Both Parents
If you plan on getting only one gift, here are some ideas:
A matching pajama set that includes their little one will be great for impromptu photoshoots.
Babysitting coupons so you can give the new parents a chance to sleep or go on a date. This is also a great gift without spending anything.
Gift certificates for family photoshoots will be appreciated if you take awesome photos.
A weekend getaway or date night while they still can.
4. Top Gender-Neutral Baby Gifts
Let's check out the types of gifts that are safe to buy without knowing whether the baby is male or female.
Play gyms

Unisex swaddles

Glow worms

Gender-neutral blankets

Changing pads or tables

Baby books
Differences Between Gender Reveal Parties and Baby Showers
As mentioned earlier, gender reveal parties are different from baby showers. Here are some of the key differences between the two occasions:
1. Purpose of Celebration
At a gender reveal party, family and friends gather to celebrate the unveiling of the gender of the anticipated baby. However, people come together for a baby shower to celebrate the upcoming birth of the baby, irrespective of gender.
2. Timeline of Celebration
Gender reveal parties are common almost immediately after the new parents discover the gender of their unborn child. Baby showers typically occur a month or two before the new mother's due date.
3. Attending Celebrants
You'll find both parents present at most gender reveal parties. However, this is not the case in many baby showers. The main focus of a baby shower is the mom-to-be. In fact, the majority of the guests will be her friends.
4. Type of Gifts
Although gifts are not typically expected at gender reveal parties, when people do bring gifts, they're mainly for the parents and not the baby. Gift-giving in baby showers is usually focused on getting something useful for the baby.
Pros and Cons of Gender Reveal Gift-Giving
Not many parents expect or even want to get gifts for their gender reveals. Others would love them. That's because there are upsides and downsides to gift-giving at these celebrations.
Pros
It's friendly and thoughtful

The new parents may get something useful

It makes the event more enjoyable for the parents

You'll make a great impression
Cons
Picking the right baby gift is tough if you don't know the baby's gender

Choosing a present the parents will enjoy may be tricky if you don't know them well enough
What to Bring to a Gender Reveal Party
It's best not to bring a gift that's tailored towards the baby because you don't know the gender yet. To be safe, you may want to lean towards something both the mom and dad will enjoy.
Gift cards, healthy treats, maternity clothes, and parenting books are great options. You should consider their hobbies, interests, and lifestyle.
The more you know them, the easier it becomes to pick out something they'll love. Use the gender reveal gift ideas in this post to find the perfect gift.
There are cases where you might be right to bring a gift for the baby. One of them is if the gender reveal coincides with the baby shower.
Of course, you still wouldn't know the baby's gender beforehand. Hence, you should get them a gender-neutral gift. There's a list of gender-neutral baby gifts you can get in this post.
What NOT to Bring
Certain presents arguably have no place at these parties. Here are some gender reveal party gifts to avoid if you want to make a good impression.
Alcohol
Let the couple decide if they want alcohol at their parties. You shouldn't come with beer, wine, or any other alcoholic drink. Why? Well, the mother-to-be can't drink because she's carrying.
So, you may appear insensitive if you show up holding a bottle of Chardonnay.
Sugary Food or Drinks
These foods can be unhealthy, especially for pregnant moms. So, inspect any treats you buy before taking them to the party.
There are so many options to choose from when it comes to healthy treats.
Mean Jokes
It doesn't matter if you tell the funniest dad jokes in the world. If it's even remotely mean, this may be a good time to shelve it.
Don't say anything that makes fun of either parent, the baby, or its gender. People go through a lot in their private lives, and you never know what comment may strike a nerve.
Gender-Specific Gifts
This is a no-brainer, really. If you don't know the baby's gender, never assume. Always keep baby gifts gender-neutral in these situations.
Unsolicited Offers
There are three things you shouldn't offer unless the celebrants ask you directly for them, as it goes against gender reveal party etiquette.
These are:
Advice about parenting or childbearing

Assistance or ideas related to planning parties

Horrific or anxiety-inducing stories about childbirth or raising a newborn
Summary
Gender reveal parties are fun, little pockets of time where you get to celebrate a new girl or boy with the parents.
It's quite informal for the most part, so you may find yourself asking should I bring a gift to a gender reveal party.
While there are no rules that say you must, why not bring a little something?
It will show your appreciation and create a memory that the parents-to-be can always remember and enjoy.
Related Post: 10 Best Hockey Gifts For Boys 2021
Frequently Asked Questions (FAQs)
Do you bring a gift to a gender reveal?
Gifts are never required for a gender reveal party.
But if you decide to bring one anyway, it will be welcomed and appreciated by the expecting parents.
It is a small gesture that they will greatly appreciate, especially since they are not expecting for one.
What are the best gender reveal gifts?
There are a lot of gift ideas that would be great for a gender reveal. You can decide whether you are giving the gift to the mom, dad, both parents, or for the baby.
Also, you can decide at this time if you will be giving a different gift for a baby shower.
What should a guest wear to a gender reveal party?
If you were invited to a gender reveal party, chances are you'll be instructed what to wear.
The most common option is to wear pink or blue to represent the gender of the baby that you think the couple is having.
But it's also possible that the couple could choose a different set of color so you can always ask if you are unsure.
When is The best month to throw a gender reveal party?
At 18 weeks of pregnancy, with the help of an ultrasound technician or your doctor, you should be able to know the sex of your baby.
Alternatively, prenatal testing (a blood test that searches for the male sex chromosome in pregnant women to determine the baby's gender) at ten weeks of pregnancy can help tell your little one's gender.
Therefore, you can throw a gender reveal party anytime after two and half months.
However, most expectant mothers hold on for a little longer to ensure no complications. As such, the best month to have a gender reveal party is before or during the fifth month of pregnancy.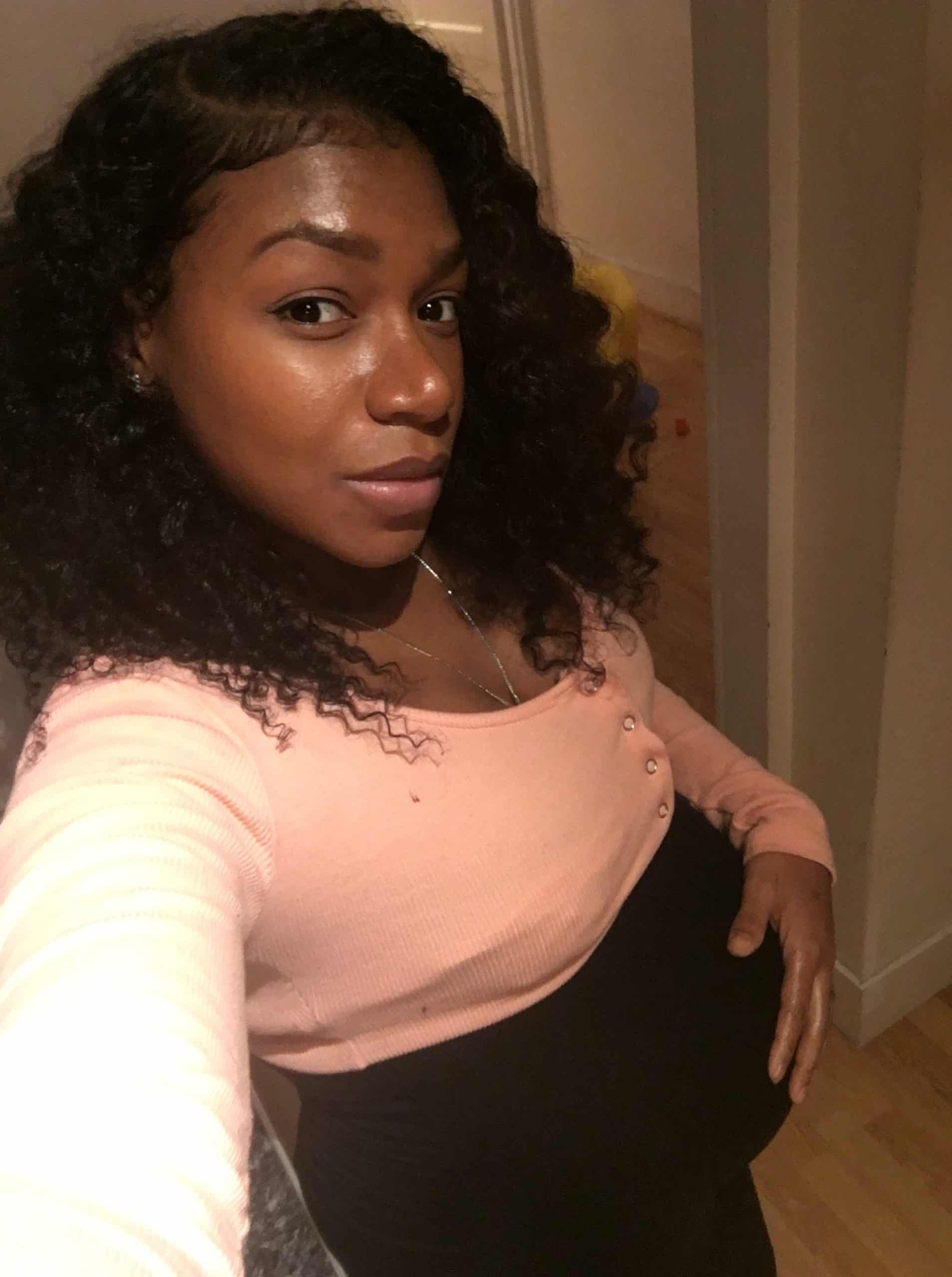 Iesha is a loving mother of 2 beautiful children. She's an active parent who enjoys indoor and outdoor adventures with her family. Her mission is to share practical and realistic parenting advice to help the parenting community becoming stronger.
A safe space for women to meet and find support!
The Mothers Community is a place to connect with women who are at a similar stages in life–from fertility, pregnancy and motherhood through to menopause.
Join a community who are there to listen, share information and offer valuable advice. Join Community
Take matters into your own hands! Expert advice for Fertility, Pregnancy and Motherhood! Discover More Here