-- Discover a safe space for women to meet, listen and share valuable advice!
The Mothers Community is a safe online community sharing advice on fertility, pregnancy and motherhood through to menopause. Join Community Here --
In this article, we'll review the Fisher-Price Sit-Me-Up Floor Seat Vs. Bumbo and see which is best for your kid.
Model & Make
Best Seller
Fisher-Price Colourful Carnival Take-along Swing and Seat
Best Budget
Bumbo Seat Grey- Bundled with Play Tray
Preview
Best Seller
Model & Make
Fisher-Price Colourful Carnival Take-along Swing and Seat
Preview
Best Budget
Model & Make
Bumbo Seat Grey- Bundled with Play Tray
Preview
What is a floor seat for a baby?
It is a portable product that supports the babies' back before they can independently sit on the floor.
This is not a necessary item claims most parents, but we understand the worries of young mothers.
Baby floor seats have gained popularity over the last few years.
This helps the child to sit up with some support rather than lying on the bed all day.
This article will discuss the two most famous brands that manufacture kids' items- Fisher-price and Bumbo and identify the notable differences between them.
Related Posts:
The Fisher-Price Sit-Me-Up is to be used only on the floor.
This seat consists of 2 parts; one is a soft fabric seat where your baby will be seated, and then there is a floor mat attached.
The floor mat supports your baby while your baby is sitting on the soft fabric seat.
The fabric seat is easily detachable and washable in a machine.
The fabric seat is laid low and close to the floor so that your baby gets support from the ground.
Another important feature is a high seat that supports the head and back of the baby.
The seat's sides are high, which gives your baby adequate support on the arms and sides while seated.
Fisher-Price Sit-Me-Up can be used for babies of age between 6 and 12 years.
If you are a busy parent, juggling between responsibilities, and want to keep a close watch on your baby, you will need the best floor seating product.
You do not have to sit next to your baby and watch over; the protective shield of sit-me-up causes no harm to the kid.
It is somewhat like a high chair but on the floor. A few products have small inbuilt compartments, which can store small snacks or just water or milk bottles.
This also makes your kids independent, and they start by eating from those compartments all by themselves.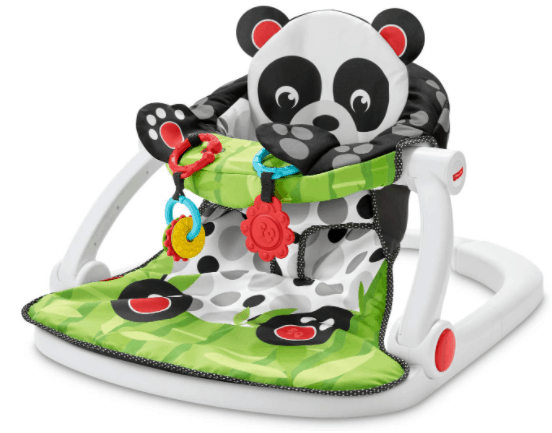 The Bumbo Floor Seat is another popular floor seating product available.
It is a small compact structure with not too many attachments.
It comes in vibrant colors, and an attachable tray can be added to the product.
The material of Bumbo is sturdy foam. It has a 3-point harness for the safety of your child.
You can start using this once your child can hold up their head straight in alignment with the body.
The best part is, when you need, you can attach a detachable tray.
It is effortless to clean, so you do not have to worry if your kids are making a mess.
This Bumbo Floor Seat is recommended for kids from 3 months to 12 months.
It's a simple unit and is highly portable.
You can carry them outdoors and feel free to use it anywhere.
The weight is quite negligible- just 2.9 pounds.
However, there have been red flags using this product.
We would recommend you to check with your pediatrician or an expert before using it for your baby.
There is very little or rather no back support for the Bumboo Floor Seat.
Whether it's a toddler eating seat or a casual one, you always need to consider support and comfort as the primary.
Fisher-Price Sit-Me-Up Floor Seat Vs. Bumbo- The Main Differences
The back and neck support in Bumbo is low in comparison to Fisher-Price sit-me-up.

Fisher-Price Sit-me-up provides adequate support to the legs and body of the baby.

The safety features are much better organized in Fisher-Price than that of Bumbo.

Bumbo is uncomfortable to sit on for the babies, who still have not gathered balance.
Conclusion & Recommendation
It is a no-brainer from the above details that Fisher-Price Sit-Me-Up is a much better floor seating product.
It has a better support system, especially for kids who are still trying to balance their bodies.
As per the popular votes and reviews online, most parents also prefer using the Fisher-price sit-me-up for their little champs.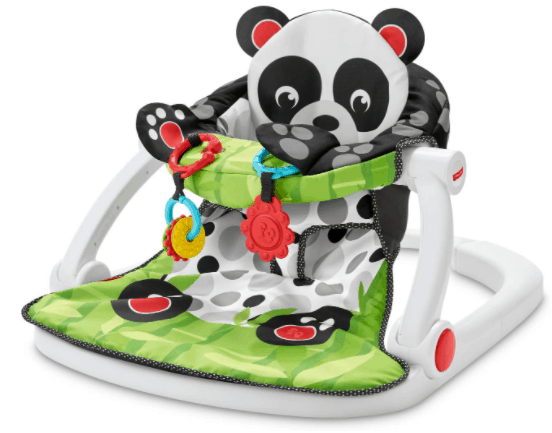 Frequently Asked Questions
Are Bumbo Seats Safe?
Mostly, it depends on your baby's age and where you place the Bumbo seat. For instance, if you put it on raised surfaces, it's hazardous for your little one.
Bumbo seats come with a safety label warning the parents against placing the seat on raised surfaces.
It would be best to heed this requirement to avoid injuries resulting from the baby falling from the Bumbo seat.
Also, due to pediatricians' argument that it is not good to have your baby in an upright position before their bodies are adequately developed, Bumbo seats may not be ideal for babies yet to achieve that position milestone.
In short, bumbo seats affect and interfere with the physical development of babies that can't hold their heads on their own.
Nevertheless, if you adhere to safety rules, Bumbo seats will be a viable option to keep your baby in place while attending to other things.
Some of the safety tips to heed include:
Always being close to your baby when they are in a bumbo seat.

Never placing the seat on an elevated surface. Always keep the seat on the floor.

Cleaning the seat regularly.

And importantly, ensure that the baby can hold their head steady, sit upright on their own, and turn their trunks comfortably before getting them to sit on the Bumbo.
What Month Do Babies Sit Up?
There is no doubt babies grow rapidly for the first year of their life.
And as we've mentioned before, babies must manage to hold their heads up without support and have adequate body strength before being able to sit up.
This is a milestone most babies properly achieve as early as six months.
However, to sit upright independently, most babies can attain it between 9 to 12 months of age.
Let's break it down into more details.
At two months, babies can hold their heads up and begin slight movements such as pushing up with their little arms while lying on their belly.
At four months, toddlers have fully mastered how to hold their heads steady without support.
Consequently, at six months, they will be able to sit up with a bit of help.
Can I Use A Bumbo Seat to Help My Baby Learn to sit up?
It may not be a good idea for your baby to learn to sit up with the help of a Bumbo seat.
Babies learning to sit up is a significant milestone they should execute by themselves.
Furthermore, some features of the Bumbo seat make it less than an ideal choice for helping your little one learn how to sit.
Even more, a baby in a bumbo seat may be limited from exploring and developing the vital skills they will need to sit confidently by themselves.
How can I help my baby learn to sit up?
As soon as your baby manages to hold their heads up without support, you can motivate them to sit up in various ways.
For starters, you can encourage tummy time. This enables the baby to lift its head and look around. Consequently, toddlers can unfold neck and upper body strength.
Once they can hold their heads up well, you can start sitting the baby on your lap.
Gradually, rock them back and forth to help the baby keep their torso aligned with their lower body.
It's typical for the baby to have head wobbles; therefore, be prepared to provide any necessary head support.
Alternatively, they can sit up with the support of a stroller while you go about your duties or sit with the baby on the floor while they are between your legs.
Finally, as they garner enough practice, you can throw in a pillow around them for extra support.
Still, it would be best if you are around in case they fall face-first into the pillow.
Between a Bumbo seat and a fisher-price sit-me-up, which is more costly?
In most baby gear stores, a fisher-price sit me-up might be more affordable than the bumbo seat.
Bumbo seat prices range between 50$-60$. If you add on some extra accessories, you might be looking at a figure close to 70$.
Tentatively as per most critically acclaimed stores.
On the other hand, it's almost impractical to find a fisher-price sit-me-up price exceeding 50 bucks inclusive of linkable toys and a removable snack tray.
Also, in the near future, a bumbo seat might turn costly again.
This may be as a result of your baby's thighs outgrowing a bumbo's small leg holes.
On the contrary, by the time a baby's thighs can't fit on a sit-me-up, your baby will have outgrown using floor seats.
Are Floor Seats a Necessity?
Honestly, floor seats aren't that much of a necessity.
But with the recent wave of popularity and positive reviews by parents who find themselves juggling between busy schedules and having to watch their babies the whole time, it's reasonable enough why some parents might consider floor seats a must-have baby gear.
Still, it would be best to use floor seats in moderation, preferably not more than 30 minutes on each occasion.
Heavy reliance on floor seats can impede your little one's development of sitting independently.
How do you clean a Fisher-Price Floor seat?
Easy peasy. Washing a fisher-price floor seat is like taking a walk in the park.
Remove the seat pad and toss it in the washing machine. For the snack tray, you can pop it up in the dishwasher or clean it over the sink.
Straightforward right? A bonus feature of this floor seat is that you can fold it flat and store it under limited space.
Related Post: Why Do Babies Flap Their Arms?
Video of Fisher-Price Sit-me-up
Video of Bumbo Floor Seat
Bestseller List
Best Fisher-Price Sit-Me-Up
Best Bumbo Floor Seat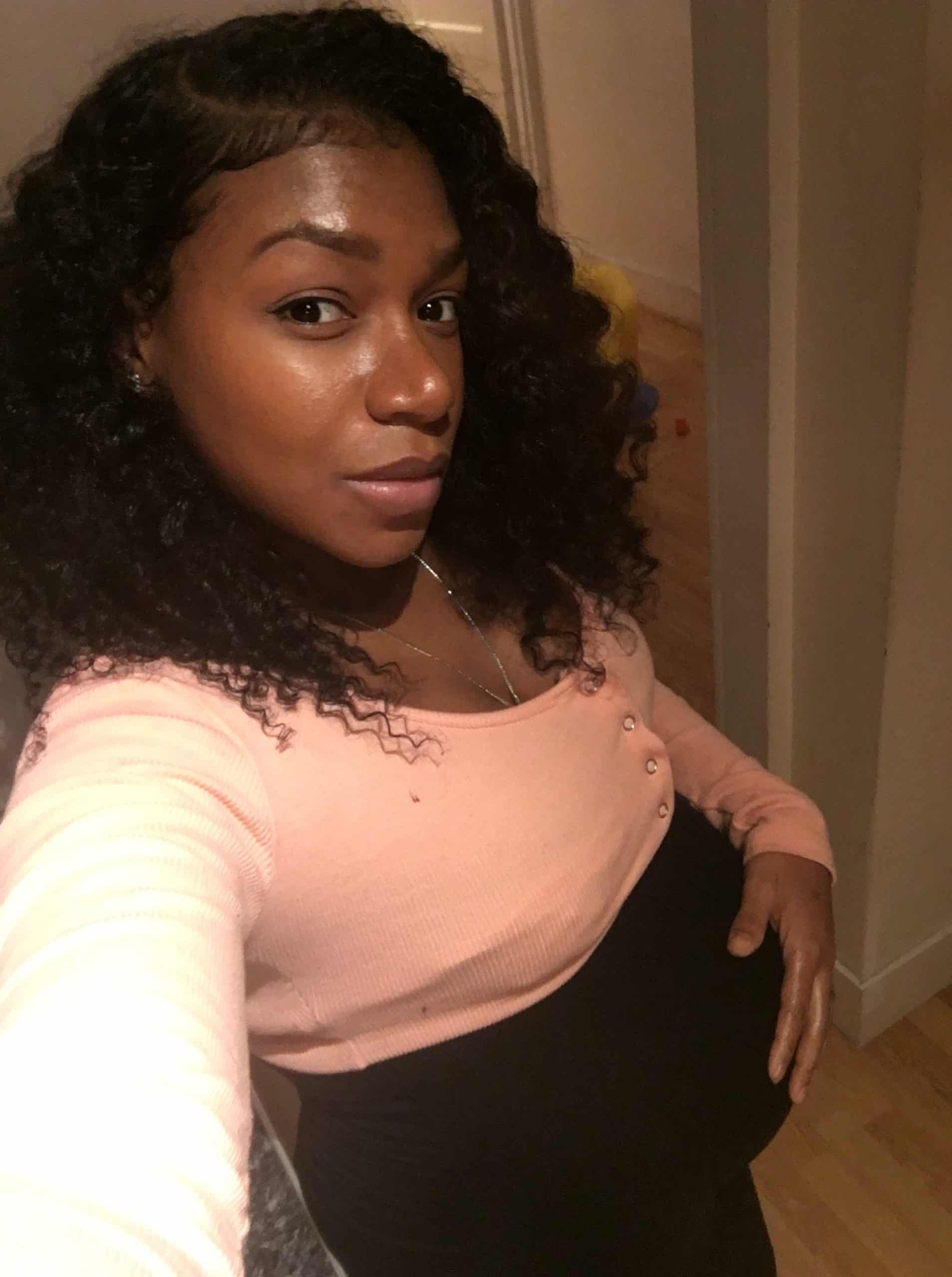 Iesha is a loving mother of 2 beautiful children. She's an active parent who enjoys indoor and outdoor adventures with her family. Her mission is to share practical and realistic parenting advice to help the parenting community becoming stronger.
A safe space for women to meet and find support!
The Mothers Community is a place to connect with women who are at a similar stages in life–from fertility, pregnancy and motherhood through to menopause.
Join a community who are there to listen, share information and offer valuable advice. Join Community
Take matters into your own hands! Expert advice for Fertility, Pregnancy and Motherhood! Discover More Here