Parents are really excited to know how long do babies wear newborn clothes.
Having a newborn at your home really makes you wonder what all clothes he should wear.
After all, new outfits make your newborn look cuter. Picking the right clothes according to the baby's age and size.
Let's get a closer picture of the baby's newborn clothing.
How Long do Babies Wear Newborn Clothes?
Every parent should know how to choose clothing for their cutie pie.
Babies keep growing, and you obviously shouldn't spend much on newborn clothing. So, let's find out how long do babies wear newborn clothes.
Baby's size: Obviously, babies come in different shapes and sizes. This fact makes it difficult to choose the right type of clothing for your newborn.
Smaller babies can easily fit into newborn clothing for a couple of months.
The growth rate of the baby: Babies grow rapidly! According to numerous researches, newborn babies gain an inch or two after the first month.
If your baby's growth rate is quite fast, it's best to spend less money on newborn clothes.
The above two factors will decide how much you should spend on the baby's clothing.
But when it comes to newborns, buying clothing also seems like a herculean task.
If your baby's size (less than 8 pounds) and growth rate are normal, the newborn clothes will fit him for at least 3-5 weeks.
If the baby weighs more than 8 pounds during birth, well, they'll outgrow quite soon.
Hence, you will need to buy new clothing for them more often. For healthier kids, you shouldn't spend much on their clothing.
How to Buy Clothing for Your Baby?
When your baby's size and growth rate are normal, then my dear, you're quite lucky.
It's because the newborn clothes that you buy for him will last at least three months.
In about eight to ten weeks, your baby may outgrow his newborn outfits.
You will require new clothes for your baby after being outgrown or three months old. This next cycle of clothing will be good enough for another three months.
You can even buy a size larger for newborns to require new clothes after three months. You can roll up the sleeves and tuck his shirt inside his PJs.
Editorial Pick: When Do Babies Stop Wearing Onesies?
1. Buy Clothes According To The Baby's Weight
The factor that affects newborn clothing the most is the baby's weight. His weight will decide the size of his clothes and the frequency of purchasing new ones.
A tall and skinny baby would have different sizes as compared to a chubbier one. So, let's see how long do babies wear newborn clothes, depending on their weight.
A baby weighing 7-8 pounds will probably outgrow his clothes after he's three months old.
You can also refer to brand size when searching for clothes for your 0–3-month-old child.
As I've said earlier also, you should buy a size larger so that you won't have to buy new clothes again and again.
2. How Many Outfits Should You Buy?
First of all, that depends on how frequently you wash your child's clothes. It also depends on how many times in a day you change his clothes.
On average, you choose two outfits per day for your baby. Obviously, during the winter season, you require more clothes and pajamas for your baby.
If you plan to launder the clothes once a week, you need at least 20-24 outfits. This includes his bodysuits, pajamas, sleepsuits, etc.
If you don't intend to buy 24 outfits, not an issue. 12-14 outfits will also do, even if you launder once a week. Anyway, an infant's clothing can go all in a single load!
Summary
Still, wondering how long do babies wear newborn clothes? For an average infant, the newborn outfits will fit him till he's three months old.
I suggest you don't spend too much on newborn clothing as they keep growing rapidly. After three months you definitely need to buy more clothes for your baby.
Frequently Asked Questions (FAQs)
Do All The Newborn Babies Fit Into The Newborn Baby Clothes?
The baby clothes differ in size according to different brands. Obviously, you should buy clothes according to your child's weight and size.
A child weighing 7-8 pounds would perfectly fit in newborn clothing for about three months.
Can A Newborn Wear 0-3 Months' Clothes?
Of course, they can. 0-3 months clothes are specifically designed for newborn kids. These newborn clothing are fit for babies weighing up to 12.5 pounds.
It is always better if you buy a size larger, so you don't have to buy clothes for the baby again.
How Many Outfits Do I Need?
The truth is, there isn't a limit on the clothing you need for your kid. You can change as much as 4-5 outfits in a day or just two outfits a day.
On average, you can purchase 20-24 outfits for your baby.
Related Post: How Many Baby Clothes do I Need in Each Size?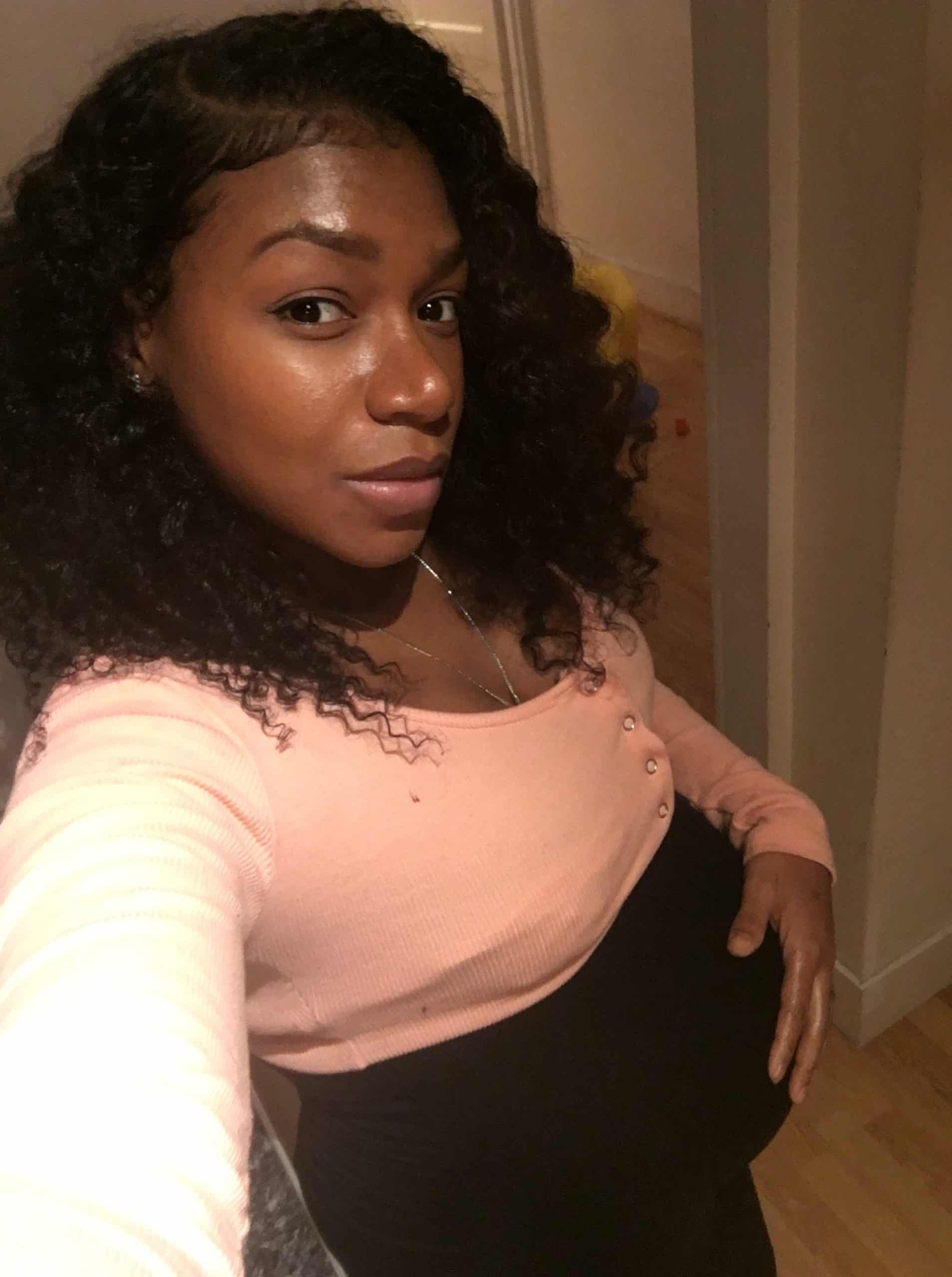 Iesha is a loving mother of 2 beautiful children. She's an active parent who enjoys indoor and outdoor adventures with her family. Her mission is to share practical and realistic parenting advice to help the parenting community becoming stronger.