Since the day I got pregnant, I've been really worried about buying all stuff for my baby. How many baby blankets do I need?
Or how to provide comfort to my baby? Baby blankets help the baby to sleep comfortably and also helps in picking them up. Let's find out more about baby blankets.
How Many Baby Blankets Do I Need?
My sister told me how many baby blankets I need will depend on my preferences. Apart from that, it also depends on where you're living.
For example, you will require a lesser number of blankets in a hotter climatic region.
Also, there are different materials of blankets which you'll read in the further section.
How many baby blankets do I need? There are five types of blankets, and most likely, you'll want to purchase 2-4 of each type.
In total, you should have at least 10-12 baby blankets, which you have to wash from time to time.
A receiving blanket is not too thick and built with soft material that soaks up fluids (urination) multiple times.
You can put this under the baby while changing his diaper and wrap your baby with it when picking him up.
A swaddling blanket is used to wrap a baby during the cold season or when the baby is too small.
This blanket is easy to wrap around the baby and keep him/her wrapped inside it.
A security blanket is used while the baby is cuddling. It is a thick blanket and has an attached stuffed animal.
A sleep slack is more like a sleeping bag and is used if the baby moves a lot while sleeping at night.
A brain-stimulating blanket is the one that helps in the learning of the baby as it has specific drawings, shapes, or colors on it.
1. Materials Of Blankets
There are various types of baby blanket materials available in the market.
Depending on your regional climate and current weather, you will need different types of blanket materials.
For people living in colder regions, fleece is great as it provides excellent warmth to the baby and is breathable enough.
If the climate is too cold, thermal blankets are a great option.
For a hotter climate, a muslin blanket would do great. If the baby's skin is sensitive, cotton blankets are great for the absorption of fluids.
To enjoy the versatility of blanket stuff, handmade crochet blankets are great.
If you want a super soft blanket for your baby, Minky blankets will help your baby cuddle comfortably.
Related Post: Can Toddler Suffocate Under Blanket?
2. How To Use The Blankets?
In the earlier section, I've already explained the various types of blankets and their uses.
Now, let's see how to use those blankets for your baby. Swaddling blankets are most comfortable for tucking in your baby at night.
Minky blankets are a great option while feeding food or when your baby is on the floor.
Hence, keeping a stock of at least 3-4 Minky blankets is beneficial as spit-ups are frequent.
When taking your baby outside, a security blanket is preferred. Wrap your baby in a receiving blanket when picking him/her up.
3. How Often Should You Wash The Blankets?
If you're literally doing laundry every day, it means that you don't have enough blankets for your baby.
Doing laundry is essential for your baby as his/her hygiene will depend on it.
Anyway, it is difficult to wash and dry a blanket every day. A newly born baby requires a blanket at all times.
Hence, if you have 10+ blankets with you, washing them once or twice a week is enough.
Doing laundry depends mainly on the diaper leaks a day. Hence, washing once a week is okay if you have a spare of 2 blankets of each type.
Summary
So, now you have the answer to 'how many baby blankets do I need.' You should have a stock of at least 10-12 baby blankets.
After all, keeping your baby comfortable and warm is all that parents want. There's also a special blanket with a hat that you can use for a photoshoot of your babies.
Frequently Asked Question
How Many Blankets Should I Give My Baby At Night?
First of all, that depends on the type of climate that your region experiences. For colder regions, a single folded blanket count as two.
The blankets you give your child at night should be breathable enough and do not create extra warmth.
A single lightweight blanket serving as a sleeping bag is good enough for the baby.
What Blankets Are Suitable For Newborn Babies?
Keeping newborn babies at the right temperature is very important. Swaddling blankets that are folded once are suitable for newborn babies.
Along with the blanket, 2-3 cotton sheets should be placed beneath the baby at night.
How Many Cellular Blankets Do I Need?
You will need 1-2 cellular blankets at an average room temperature of 15-20 degrees Celsius.
Make sure they are lightweight and breathable enough. Especially if you're giving a newborn two blankets, they should be lightweight.
Related Post: 6 Best Baby Carrier for Hot Weather 2021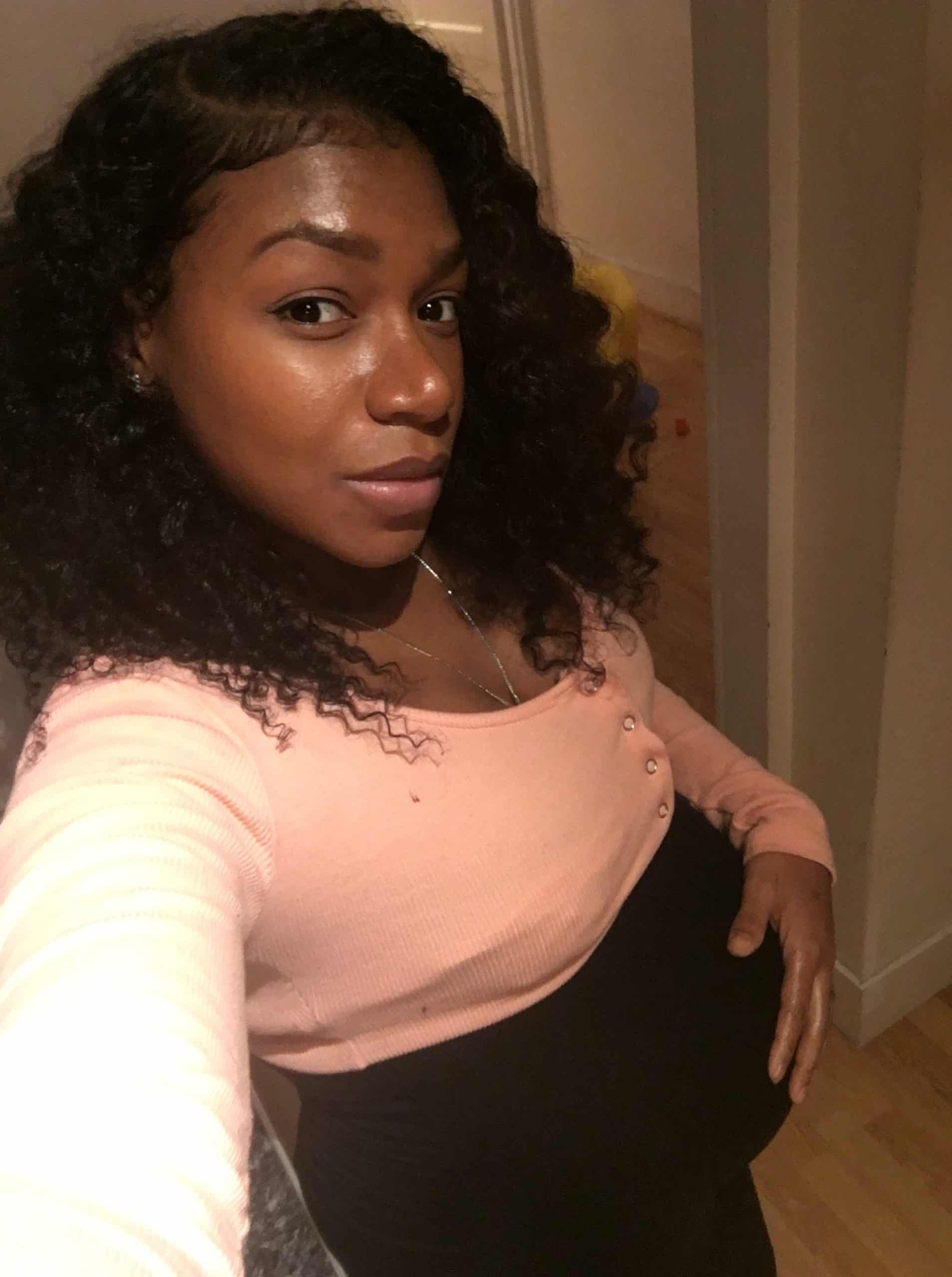 Iesha is a loving mother of 2 beautiful children. She's an active parent who enjoys indoor and outdoor adventures with her family. Her mission is to share practical and realistic parenting advice to help the parenting community becoming stronger.