How Much Does Surrogacy Cost?
The matter of cost is one of the inquiries that most intending parents are wondering when it comes to third-party reproduction.
The surrogacy agency World Center of Baby is here to give an in-depth insight into prices and expanses that participants may face during their surrogate journey.
Follow through the article to determine prices for surrogacy and discover ways to trim costs by addressing the reliable agency.
How Much Does Surrogacy Cost: Processes Behind the Prices
The most common surrogacy expenses that aspiring parents will face include:
agency services
medical assistance
insurance costs
legal fees
surrogate remuneration
Let's take a closer look at each of the upper mentioned.
Agency Services
Fertility clinics focus on the actual medical procedure and are not aimed at finding surrogate mothers (SM).
At the same time, many prospective parents are interested in becoming acquainted with SM.
Surrogate agencies have their own database of surrogate candidates and donors, where they are carefully selected.
Besides, the agency's support is that its experts ensure communication between all participants at any stage of the process.
It is the main but not the only responsibilities agencies take control of.
Their services also cover several other tasks that will be discussed below.
Medical Assistance
Medical procedures are the essence of surrogacy.
They include the entire course of medical tests and screenings, IVF implantation, blood work, pregnancy checkups, ultrasound, medications, specialist consultations, and childbirth.
Some clinics provide clients with batch programs, such as all-inclusive-type, adapted to different requests.
Those are particularly advantageous if the couple has obstacles that complicate the procedure (age, bad habits, etc.).
It's the best option for them.
After paying for this program once, the prospective parents may rest assured and calmly handle the ongoing process.
Insurance Costs
Most private insurances do not cover surrogacy pregnancy, so health insurance for the gestational carrier might be and additional expense that intended parents should consider.
A comprehensive surrogacy agency takes care of this issue: chooses the most suitable insurance policy and applies for one on behalf of the process participants.
Legal Fees
Surrogacy implies a sophisticated legal process, especially if any unforeseen complications appear.
Law regulations vary among the countries.
Therefore, correct juridical paperwork is crucial to ensure that everyone is on the same page about the surrogacy process.
Surrogate Remuneration
The financial compensation of a surrogate mother for participation in the program can be up to 25 percent.
It includes travel costs to the clinic, maternity wardrobe, food and accommodation, and the final remuneration itself.
Reasons To Choose Surrogacy Agency in Ukraine
The best surrogacy agency is the one that makes the surrogacy process smooth for all the participants of the journey.
Many prospective European parents prefer to seek surrogate motherhood services in Ukraine due to high-quality service and affordable price ratio.
One of the most expenses of costs, in this case, is a medical escort, taking into account all surveys, analyzes, and checkups.
This also includes labor and the childbirth process, which is a costly procedure.
Remarkably, if the childbirth will be held in the United States or Canada, in that event, the price tag will be significantly higher.
And it is a matter of six-figure prices.
However, the fee of a surrogate mother from Ukraine who delivers in Ukraine will be notably less than that of a surrogate mother from the U.S.
This makes it possible to reduce the price for a surrogacy service while the quality of one remains high.
For instance, the surrogacy agency World Center of Baby and other stable firms offer flexible financing options.
Depending on the program and its content, the services' cost may vary from 30,000 to 60,000 €.
If prospected parents take up the agency's comprehensive assistance, they will be taken care of when coming to the city where the clinic is located.
In a well-thought-out quality service, everything is provided, up to the details: transfer, interpreter, legal services, accommodation, food, medical examination, recreation program, and even provision of a local SIM card.
Primarily, it is a matter of personal preferences and responsibility upon the subject.
In any case, intended parents can always address the agency to discover what are their expenses prospects.
Final Thoughts
Building a family through surrogacy involves several crucial factors that entail fees and expenses, giving the impression that it's a costly endeavor.
However, with advanced budget planning, third-party reproduction can be an affordable option for many families.
The surrogacy agency World Center of Baby, gladly provides comprehensive insights on the surrogacy subject to make knowledge and practice more accessible for a broad spectrum of people.
How Much Does Surrogacy Cost Video
Q&A
Is Surrogacy Covered by Insurance?
Most likely, that intended parents will have to purchase an insurance policy for the gestational surrogate since many policies have a surrogacy exclusion.
Some surrogate agencies are tasked with finding and applying for such procedures on behalf of the carrier.
However, it depends on the range of the agency's services.
So it is better to check it and keep in mind that it's another item of expenditure.
How Much Does Traditional Surrogacy Cost
Traditional surrogacy turns out to be less expensive than gestational one simply because the expenses don't include an egg donation fee.
However, it requires more law regulations and legal processes since gestational surrogacy clearly indicates that the surrogate mother is not genetically related to the child she carries.
It helps to settle nuances about rights over the child.
While under traditional surrogacy, prospective parents can save up on the procedure but spend more money, time, and moral energy on resolving personal issues with the SM.
Is Surrogacy or Adoption Cheaper?
Overall costs for surrogate services are always higher than adoption options.
Tens of thousands make a significant difference in this case.
Besides, adoption itself has several ways of implementation.
There are international, private domestic, and foster care adoption.
Each of those implies different budget forecasts. Also, surrogate services and adoption indicate fundamentally different approaches to the issue, mainly concerning the apparent genetic relationship with the child.
Related Post: How To Convince Husband To Have A Baby?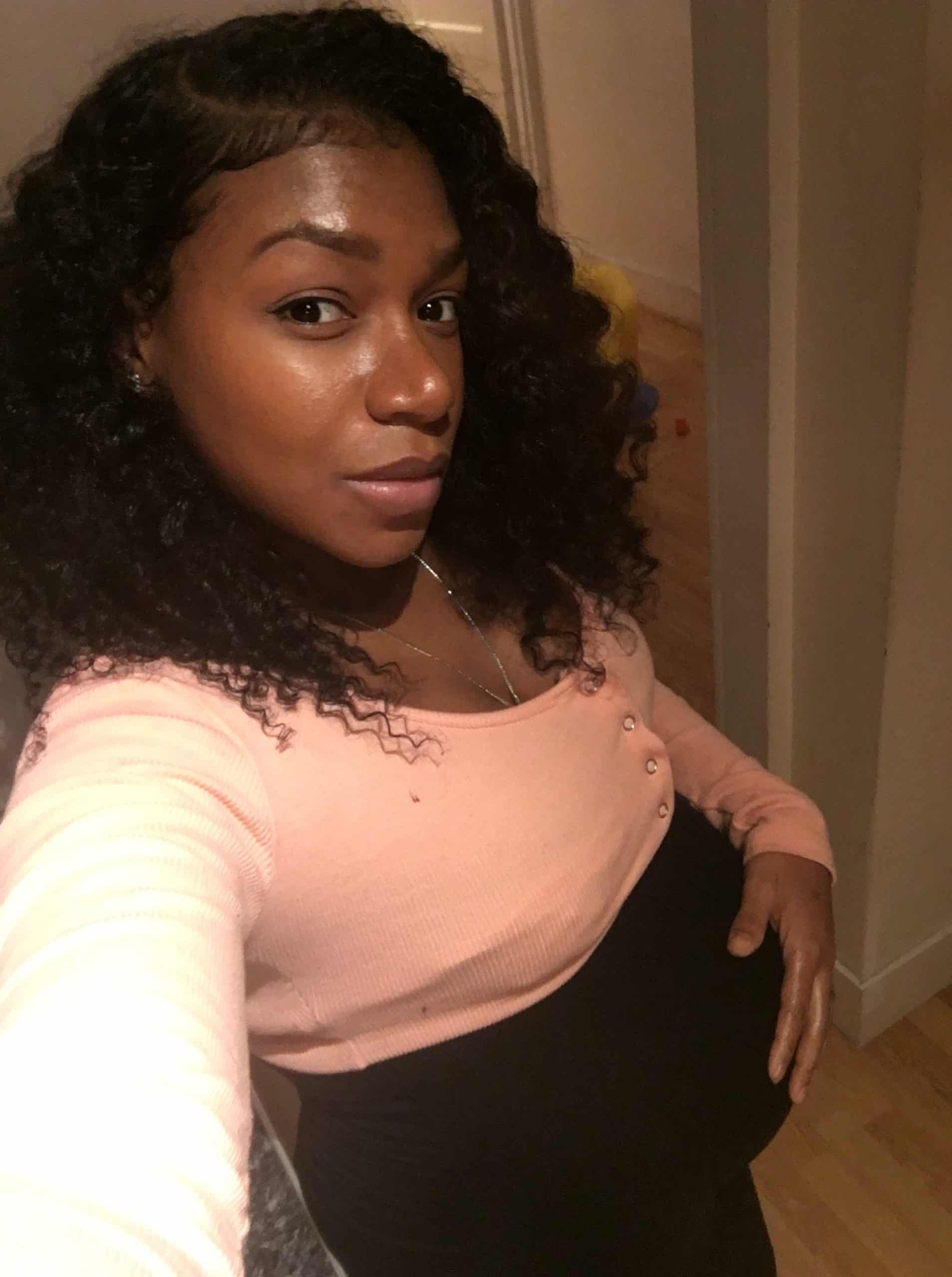 Iesha is a loving mother of 2 beautiful children. She's an active parent who enjoys indoor and outdoor adventures with her family. Her mission is to share practical and realistic parenting advice to help the parenting community becoming stronger.