One of the biggest joys of parents is seeing their children go higher in the school system.
It shows your child is excelling and striving to have a better future.
However, it can be hard to keep up with their grading system. Especially when they are teenagers and feel they can handle themselves.
But that should not stop you from knowing their grade and the age that goes with it.
Usually, children start from kindergarten and then go all the way to college.
This process always comes with the age factor that determines the grade meant for your kid and their typical age group.
So how old are you in 11th grade? For this article, let's examine some details about the eleventh grade. Stick around!
What to Know About Eleventh Grade Students?
According to American grade placement, the 11th grade is the junior year of senior high school and the third year of compulsory secondary education.
In other places like the U.K., it is the 11th year of secondary school. The grade is between the sophomore and twelfth school year, which is the last.
However, 11th grade is some country's final year of junior high school. So, it comes with its peculiarities.
Thus, when children reach this grade, they have to start figuring out what college to attend if they intend to further their studies after secondary school and what to study when they get there.
This can be quite tasking for the kids as they will face a lot of decision-making that was never in their elementary school.
Firstly, eleventh-grade high school students must ensure that their GPA is good; if not, this grade is perfect for getting it there.
This is very important when it comes to college applications.
Secondly, they must start taking college entrance exams such as the ACT or SAT.
Taking it in the 11th grade is the best because they stand a better chance of passing it.
Also, if you plan on applying for a scholarship or internship for your college and university programs, this is the best time. It gives greater chances at college application.
Finally, sending out a college application is done in this grade. College applications usually come with essays, results, achievements, etc.
Therefore, sending them to more than one school is advisable while waiting for acceptance.
How Old Are You in 11th Grade?
Eleventh graders are teenagers between 16-17 years of age. They are in grade 11 of high school.
This set of high school students usually has quite a number of tasks on their hands.
Since the eleventh grade can be pretty demanding and challenging, they have to pull through it in order to make it to college.
11th graders must be studious and take the necessary courses to make their college applications appealing.
Also, they must know what they want to do before college. Hence, they have to be sure of the college they wish to attend and the course they will study.
They also have to acquire skills and take up college and University programs that won't only help them during school but for life.
They must also know how to balance their social and academic life, unlike in primary school or kindergarten—partaking in extracurricular activities and internships to keep up their social life.
Also, there is the option of voluntary service. All these make your college application look good.
Learn more from similar posts:
What Is the Minimum Age for Eleventh Grade Students?
The question of age may seem trivial when it comes to schooling.
After all, if the child is capable, why not let them go through school with no age restriction but at their own pace?
While this is good, not every child can cope or meet up.
Hence, each grade has standard ages, from kindergarten to middle school and even high school.
This makes organizing students and the academic year easy. Also, no student will feel lesser or bigger than other students.
So what is the minimum age for an 11th grade? The minimum age of most students in 11th grade is 16 years old.
This is because they start the academic year being 16 and turn 17 at the end of the year.
However, there are some variations in age depending on the country. American, British, and Chinese secondary schools use a general rule.
According to the American grade placement, the general law states that 11th graders should be between 16 and 17 years old.
Factors that Can Affect the Minimum Age of 11th Grade Students
Not all 11th graders make it to 11th grade within the age of 16-17. Some are older, while others are younger.
Thus, a high school student's age might vary depending on various circumstances.
It's crucial to remember that every child is different and develops at their level of understanding in their other year of high school.
Not every student can succeed in school just because they are younger or older than their peers.
However, all students can be helped in many ways, and with the right resources, they can all succeed academically.
Below are a few factors that affect the child's age in 11th grade.
The earnings of their family

Health status of students

Students' birthdays

whether they are repeating a grade

what grade are they in?

Whether or not they have received home education

Their nationality

Do they go to private or public schools?
Courses that 11th Grade Students Take in Secondary School
Since these students are preparing for university, taking easier courses won't benefit their application.
Instead, they need to broaden their knowledge before heading off to college.
Hence, here are some courses that they should take in the 11th grade before their university programs begin.
Math
Teaching junior high students to analyze the data in front of them is the main objective of junior math classes.
Depending on the school, an eleventh-grader may need to take different courses.
Some might still be enrolled in algebra courses, while others might have switched to statistics, geometry, or pre-calculus.
In each of these courses, the concepts and equations get more complex.
Literacy Arts
Writing abilities should receive a lot of attention as pupils progress through the eleventh grade.
Their research papers should be adequately organized, feature distinct concepts, and cite sources according to accepted writing conventions.
Good grammar should embrace more complex ideas like hyphenation and make documents easier to grasp. Other essential writing abilities include:
carrying out extensive research on a particular subject

Feedback on writing samples is given and received

Clarifying narrative experiences in writing (both fiction and non-fiction)

creating assertions and arguments based on the target audience.
Most language arts curricula for the eleventh grade include well-known American literature across all genres.
Students will show their capacity for making judgments, contrasting texts, and spotting distinctive literary elements in each text.
Social Studies
Students in the eleventh grade may have some freedom in their social studies courses, just like in science classes.
However, before graduating, students are probably obliged to attend a certain number of classes, such as American history and elementary school economics, and government courses.
A US history course usually is only offered in the eleventh grade, though this isn't always the case.
11th-grade students will be expected to learn about the period from the age of exploration to the present in this lesson.
The curriculum is fast-paced and designed to offer pupils a broad understanding of all significant periods in American history.
The creation of the Constitution, the Civil War, the Great Depression, civil rights, and the Cold War are a few more popular topics.
Science
When choosing their scientific classes, school students have a lot of freedom.
At least three years of science are commonly required in high school; however, the specific courses required are not necessarily specified.
As a result, junior high school students can select from a variety of exciting courses, including physical science, physics, anatomy, and the two standard classes of biology and chemistry.
Advanced students may decide to spend their junior year deepening their understanding of a particular subject.
To better prepare students for college, they might enroll in an AP biology or chemistry course, for instance. In addition, if kids pass these tests, they might even receive college credit.
Vital Skills for 11th Grade Students
In junior high school, 11th-grade students must prepare for the 12th grade and the University they will attend.
So, there are some vital skills an 11th grader needs to have to prepare for the task ahead. Below are a few of such skills
Literacy skill
This shows how well one can use the English language while reading. All students must have the skill though most students perfect it in 11th grade.
Some good literacy skills include;
Theme development

Evaluation reasoning

Enhanced vocabulary

Story creation

Production and Publication

Correct use of grammar rules
Listening and Speaking Skills
One way of knowing perfect communication is the ability to listen and speak.
Boldly Engaging in conversations is a helpful skill within and outside school.
Hence here are some pointers to build your listening and speaking skills;
Involving in Class or Group Discussion

Partaking in Class Presentation

Engaging in conversation with classmates
Final Takeaways
In a nutshell, the answer to the question, how old are you in 11th grade? The best answer is 16- 17 years old.
However, this age varies from country to country and state to state.
Hopefully, this article has given you insights into the welfare of your eleventh grader and what they need to succeed as they climb the academic ladder.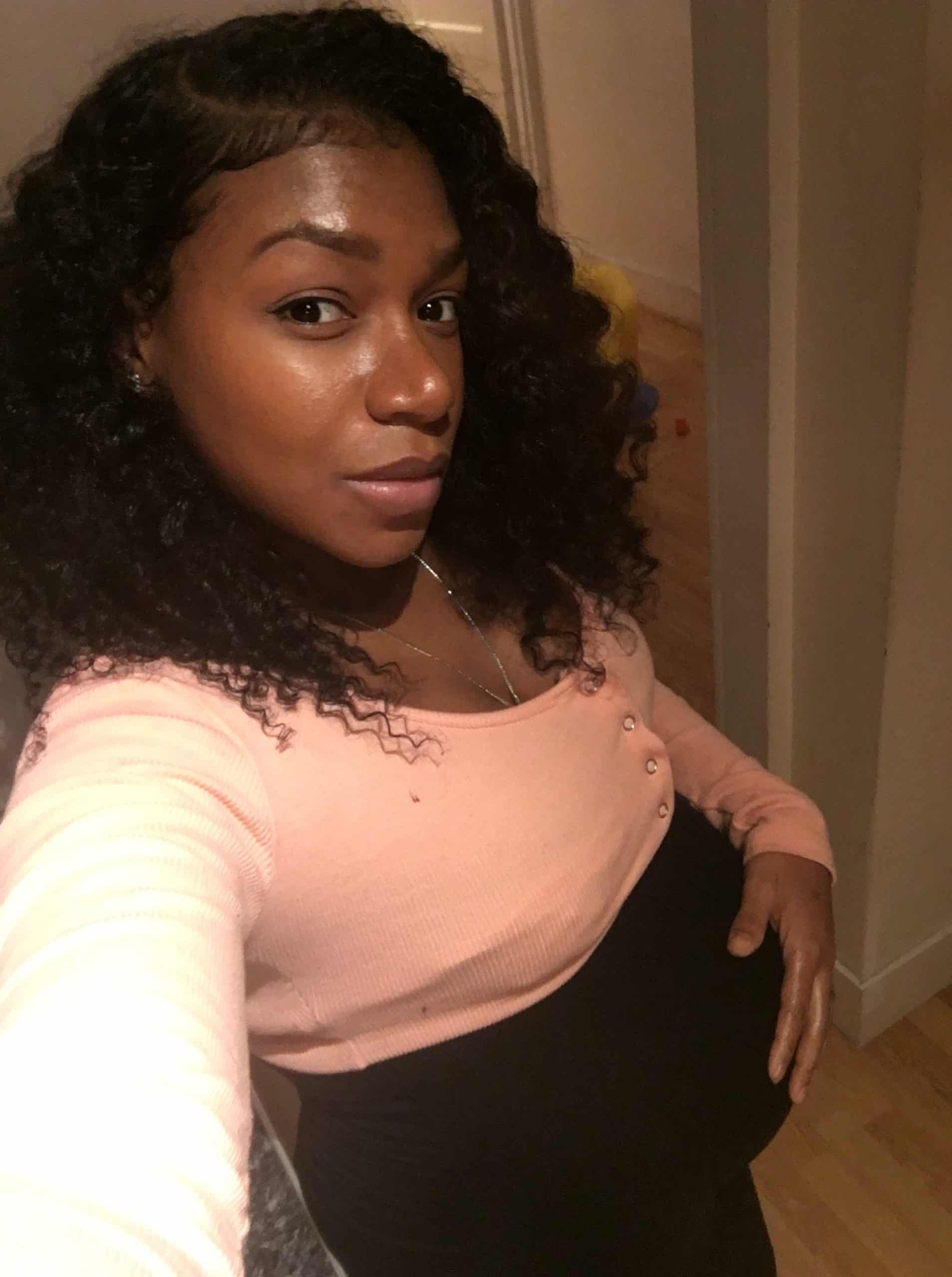 Iesha is a loving mother of 2 beautiful children. She's an active parent who enjoys indoor and outdoor adventures with her family. Her mission is to share practical and realistic parenting advice to help the parenting community becoming stronger.