Knowing how to announce baby registry without baby shower is a concern. The trend of baby shower events on social media appears to be the rage right now.
Bearing a kid for nine months and safely delivering it is a remarkable achievement.
The total impact and significance of baby showers cannot be overstated; they help bring families and friends closer together while also announcing the birth of a new life!
Creating a baby announcement and delivering it to your friends and family, whether by snail mail or a lovely e-card, can be terrific for sharing your baby registry.
Some couples prefer to send out a baby announcement once they know the baby's gender, while others prefer just to announce that they are pregnant.
A baby registry is a simple method to let loved ones know what gifts you'd like for your child.
What if you only want a baby registry and not a baby shower?
Perhaps you choose not to organize parties because you want to save your money for more expensive things.
Don't be concerned! We've come up with three unique ways to share your baby registry without throwing a baby shower.
How To Announce Baby Registry Without Baby Shower
Friends and relatives always bring gifts to baby showers.
You might believe that if you don't have a baby shower, you won't be able to get help for your baby.
With the pandemic still raging, it's not a good idea to throw a baby shower because your friends and relatives may not be willing to follow the safety precautions.
In addition, the immune system of a newborn baby is not robust enough to withstand certain infections.
Friends and family will simply utilize it to look for what you require and pay for what they desire without going out and purchasing it.
It will also ensure that you receive what you require, avoiding the circumstance where two people purchase the same item for the infant.
Even while most of your friends and family will still give you gifts, sharing a baby registry with friends and family without needing a baby shower may be unpleasant.
1. Why Do Parents Register For A Baby?
It should come as no surprise that baby items are costly. But how much can it cost?
If you're searching for a ballpark figure, it may go as high as $20k.
While that figure is an estimate, there's no doubting that baby products are costly. Clothes, bottles, strollers, and diapers are only the beginning.
And this is where a baby registry can help. One of the biggest advantages of registering is that you get access to special offers from retailers.
They can provide discounts, packages, and money-back guarantees.
Your friends and relatives can help you out by purchasing one or more items on your shopping list.
2. How To Make A Baby Registry Announcement
Send Your Buddies a Lovely, Inexpensive Mug Gift
The first way to send out a baby registry is to inform them of the baby's arrival and include a copy of your registration with the gift.
This will inform them that there will be no baby shower, and the delayed registry list will inform them of ways they can help you and the baby.
Send Lovely, Sweet Greeting Cards
Find a means to tie the baby registry to the card using a baby logo or logo maker and a charming teddy bear or a clever message. This is a great approach to making it known without being too blatant.
Send an Electronic Greeting Card
Second, you can send an e-card to your loved ones using email, social media, or messaging channels that you normally use to interact with friends and family to send out a baby registry.
Make a Webpage for the Child
You can make a one-page webpage for the baby's details and include a link to the register. Share the URL to the website on your social media accounts.
You might even use these ways to throw a baby shower after sending out your registry.
3. Baby Showers That Aren't The Norm
Hold a Virtual Baby Shower
The baby shower might be held electronically utilizing zoom, skype, or any other video chat tool.
Set the day and time for the virtual baby shower by sending an invitation to your friends with the URL to the baby shower.
If you choose to have a virtual baby shower, you can include fun games that can be played online.
If you're having trouble setting the tone, you may hire someone to assist you in planning the event and getting into the correct frame of mind.
Create fascinating and enjoyable baby-themed games that will pique the interest of everyone attending the virtual baby shower.
4. You Don't Need A Baby Shower To Create A Registry
When your friends and relatives find out you're expecting a baby, they may inquire about throwing a baby shower for you.
Some people will insist on having one.
There's no reason to feel forced to shower. You have your reasons for not throwing a baby shower.
However, just because you aren't hosting a shower doesn't mean you can't create a registry.
Don't be intimidated by those who think a register without a baby shower is bad.
You can simply explain why you don't want to shower and end the conversation there.
Also read: How Many People To Invite To Baby Shower?
Summary
The bottom fact is that baby showers are a vital part of the parenthood experience.
Just like Christmas, you get to interact with your friends and family, and they show their love and support for you as you prepare to become a mother.
A register is not the same as a demand list. It makes no difference whether your friends and relatives adhere to the registration.
The entire point is to honor you and your pregnancy.
Related Posts:
Frequently Asked Questions
While it's considered impolite to promote your baby registry, it's perfectly OK to do so if asked.
You may also have your friends and family mail their gifts in before the virtual baby shower so you can unbox them all together.
Is having a baby shower through mail tacky?
Mail-Order Baby Showers Aren't Tacky. The idea is that there is no one-size-fits-all approach to throwing a baby shower.
The primary point is to demonstrate love to both the infant and the parents.
What are the rules for a baby shower?
Baby shower invitations are traditionally issued four to six weeks before the party, according to etiquette.
If you send the invitations out too soon, your guests may forget. They may not have enough time to get ready if you send them too late.
While it's considered impolite to promote your baby registry (for example, by sharing the link to your 600 Facebook friends), it's perfectly OK to do so if you're asked.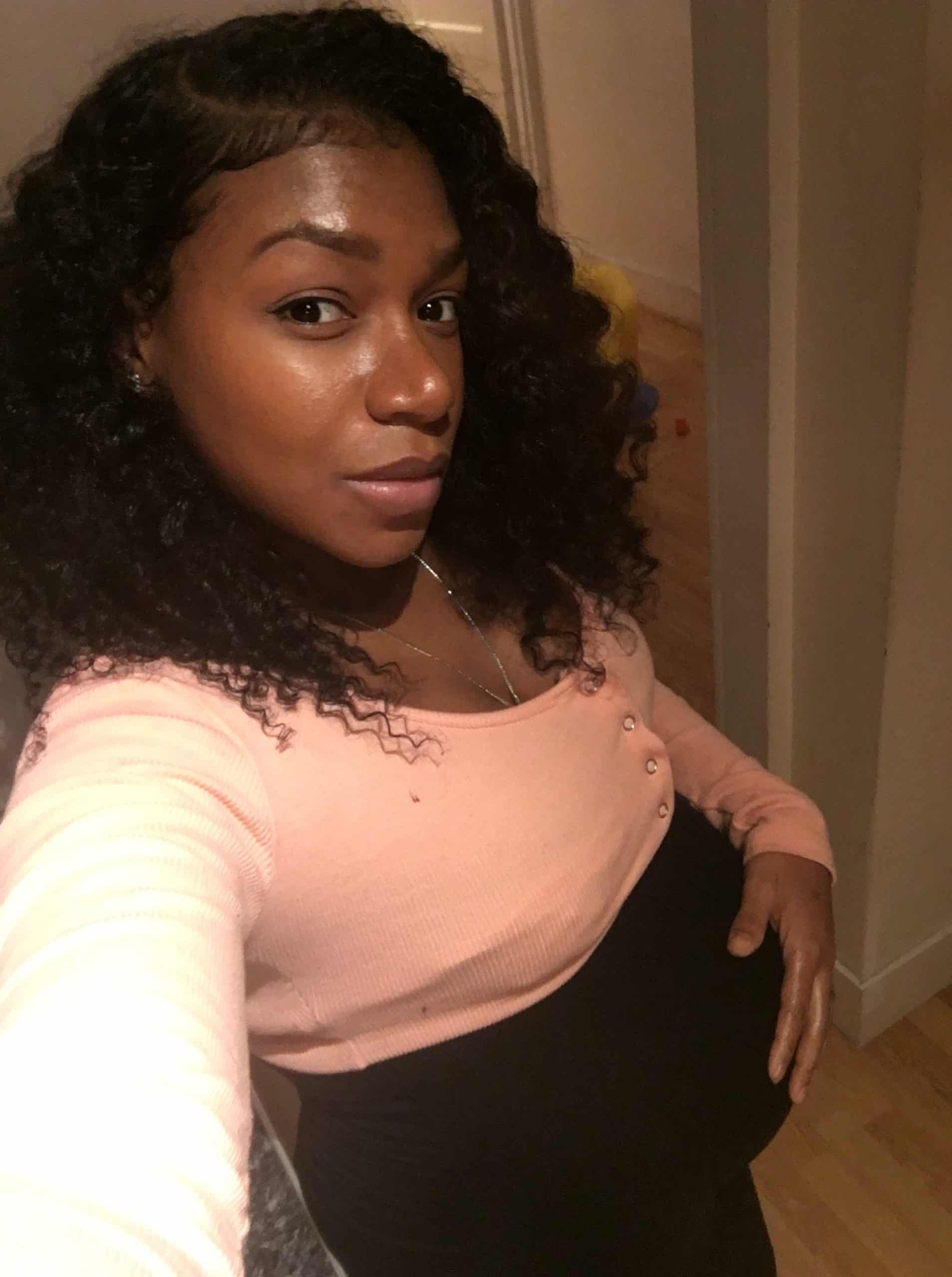 Iesha is a loving mother of 2 beautiful children. She's an active parent who enjoys indoor and outdoor adventures with her family. Her mission is to share practical and realistic parenting advice to help the parenting community becoming stronger.