-- Discover a safe space for women to meet, listen and share valuable advice!
The Mothers Community is a safe online community sharing advice on fertility, pregnancy and motherhood through to menopause. Join Community Here --
Are you pondering about how to dress baby for bed?
Every new parent knows that even mundane infant inquiries can have deadly consequences, no matter how innocent the question may sound.
If you're a newly minted and utterly exhausted parent, a seemingly simple decision such as picking out PJs for your little one can prove intimidating.
The good news is that we're here to offer some practical tips and basic guidelines to help you during this process.
We hope you both have a peaceful night of uninterrupted sleep – you're in good hands.
How To Dress Baby For Bed?
It isn't as easy as it may seem to dress a baby for sleep.
Some factors are crucial to ensuring an uninterrupted night's rest for the baby, from the type of sleepwear being worn to the material used to the weather.
When dressing your child for rest, you usually don't need more than a pair of pajamas.
If you want to dress your baby for bed during the cold season, summer season, or any other season, the choice of sleepwear is crucial.
To protect their infants from the cold, many parents wrap their babies in multiple layers of clothing.
It can, however, be irritating and may even raise SIDS risks.
Wear long, comfortable clothing during the winter.
When the body needs more air to breathe during the summer, it fits perfectly with pajamas and multiple light shirts.
Rainstorms could significantly damage a child's skin and late winters, so choosing the proper clothing for those times is also essential.
Your babies should not be exposed to synthetic materials. Clothes made from natural fibers such as cotton are the best option.
Your baby will feel great in natural fabrics like wool, linen, and silk.
They are softer on the skin, absorb sweat more quickly, allow the body to breathe, and regulate its temperature more effectively.
As well as understanding your baby's skin and body, you should also know how to care for it.
For example, it is good to invest in gloves and booties for the winter if his hands and feet tend to get colder than usual.
Sometimes babies may sweat a lot, leading to rashes under their necks or on their backs.
Wear shirts made of cotton that can absorb sweat well instead of layering your clothes.
1. When A Baby Sleeps, What Is The Ideal Room Temperature?
Kids often have trouble falling asleep during the summer because of the immense heat in the air.
Unfortunately, there is no respite during winter, as some regions might experience freezing temperatures.
Once you have figured out how to dress your baby for sleep in a 70-degree room or even hotter, you need to know what temperature your child should be sleeping at.
You can use a light blanket to cover a child before going to sleep.
However, it is possible even in summer to keep the baby comfortable with a very light cloth.
Use a baby sleeping bag or sack instead of a blanket if your baby tends to move a great deal during sleep.
These bags and sacks will help the baby remain calm and safe.
Babies who are appropriately swaddled often sleep well when they are young and newborn.
There are many reasons why babies are swaddled.
First, the child will feel more at ease as they will experience the same environment as in the womb when wrapped in a swaddle.
Second, it helps regulate the temperature effectively and reduces the chances of smothering or moving the blankets around while sleeping.
2. Is It Better To Swaddle Or Not To Swaddle?
Generally, newborns do well when swaddled. Using snug bundlings can help young infants feel secure and calm as if they are back in the womb.
It is also good to choose cotton or muslin since both materials are lightweight, breathable, and flexible enough to facilitate easy wrapping and tucking.
If you aren't confident about your baby-burritos skills, you can opt for a swaddle sack or maternity suit that offers Velcro and zipper "cheats" (no, you aren't failing as a parent if you can't ninja-swaddle a baby).
It's important to note that once your baby begins rolling over, you should no longer use the swaddle because it's no longer considered safe.
If your baby is ready, they can graduate to a wearable blanket or sleep slack.
Also, great choices if your munchkin isn't a fan of the swaddle right from the start.
Even if you don't find swaddling or sleep sacks helpful, you're welcome to use them still.
In addition, you can choose footed sleepwear or slightly warmer fabrics when necessary to keep warm.
Learn more about swaddling: What Should Baby Wear Under Swaddle
3. Clothing Examples That Are Appropriate For Sleeping
Consider these suggestions for warm or cool nights, along with tips on hats, snug fits, and snaps if you are the type who prefers a concrete example to follow.
4. Summer Nights Are For Lightening Up
A muslin or cotton swaddle or sleep sack layered on top of short-sleeved cotton or organic cotton bodysuit should suffice for warm nights.
You can also wear a bodysuit or tee alone if it's scorching outside.
However, it's probably best to stick with cotton long-sleeve pajamas and footies if you have a powerful air conditioner.
5. Prepare For A Chill In The Air
Your child will be prepared for a chilly winter night with the right gear.
Over standard cotton jammies, you can wear either fleece or a heavier microfleece swaddle or sleep sack that is warm and snuggly.
Be careful not to loosen the blankets.
Summary
Still, thinking about how to dress the baby for bed? You will face many daily decisions as a new parent, including how to dress your baby for bed.
Although there are many variables to consider, it is certainly not something you should stress because parents need as much sleep as possible.
Don't be afraid to try out new swaddles and pajamas to determine which one works best for your little one.
But then, you and your baby are likely on their way to a good night's sleep.
Frequently Asked Questions (FAQs)
Can A Baby Just Wear A Sleepsuit To Bed?
Layer up your newborn with a sleepsuit if the temperature falls below 20 degrees.
When the temperature is above 26 degrees, they should just wear a vest.
When it's particularly warm outside, you can swaddle or wrap their vest and nappy in a light sleep bag to keep them cozy.
Onesies Are Worn By Babies Until When Do They Stop Wearing Them?
Most baby clothing stores only have bodysuits up to size 24 months, so there is no strict cutoff date for babies to stop wearing bodysuits.
However, due to the lack of availability of toddler bodysuits, many parents have stopped using them altogether.
Are 24 Degrees Too Hot For The Baby Room?
The temperature in your baby's room is too hot. Is it too hot for your baby?
It is most comfortable for babies to sleep between 18 and 21 degrees Celsius.
Dress them in one more layer than you feel is necessary to keep them warm.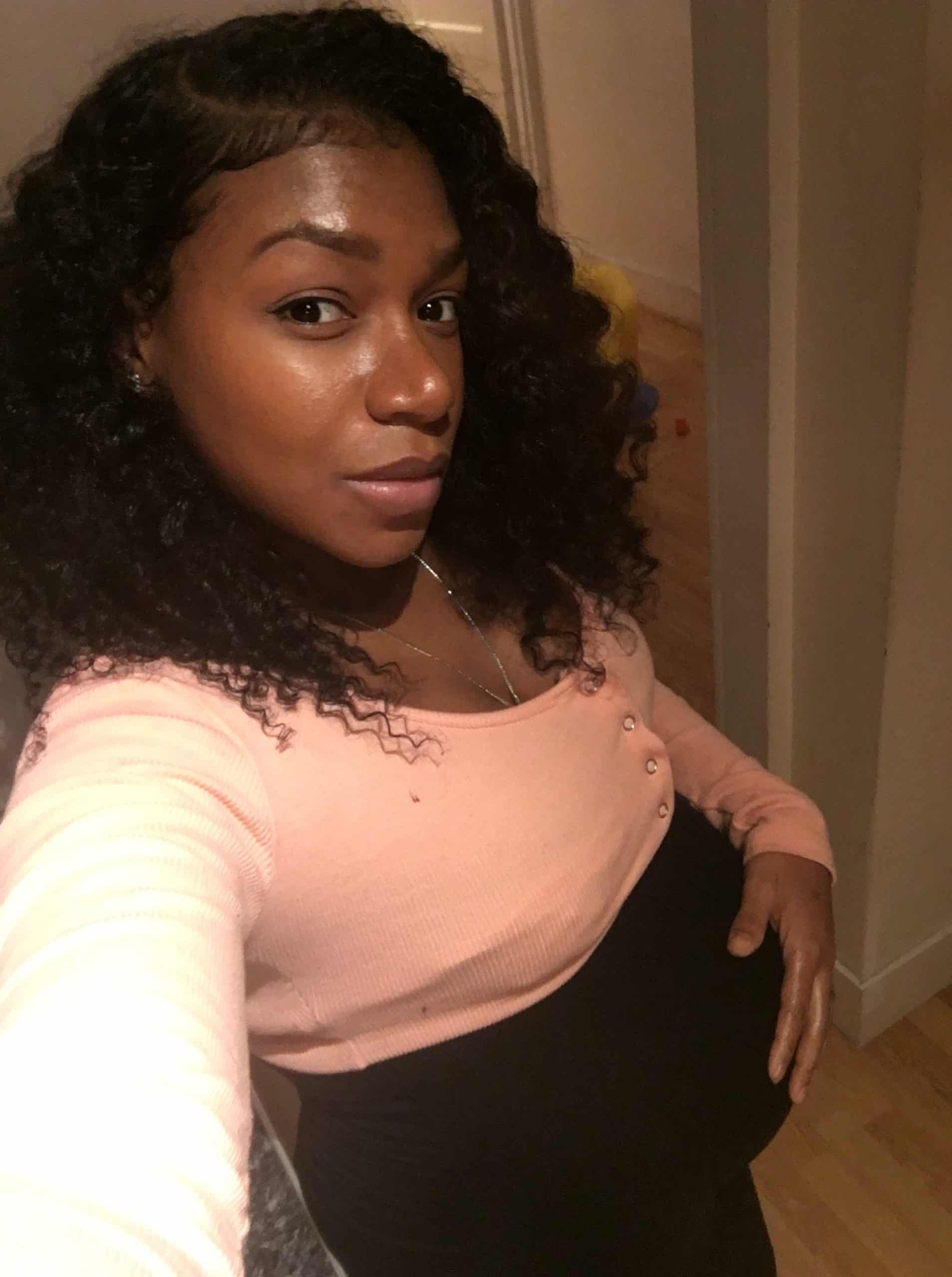 Iesha is a loving mother of 2 beautiful children. She's an active parent who enjoys indoor and outdoor adventures with her family. Her mission is to share practical and realistic parenting advice to help the parenting community becoming stronger.
A safe space for women to meet and find support!
The Mothers Community is a place to connect with women who are at a similar stages in life–from fertility, pregnancy and motherhood through to menopause.
Join a community who are there to listen, share information and offer valuable advice. Join Community
Take matters into your own hands! Expert advice for Fertility, Pregnancy and Motherhood! Discover More Here