Are you looking for an answer on "How To Get Rid of a Pannus Without Surgery"?
Over the course of your lifetime, your body will go through a lot of changes.
Some you will like, others you will not like and might look for ways to get rid of them.
Finding yourself with pannus will make you almost desperate in looking for ways to reverse it.
While the female body is designed to heal itself, including getting rid of a Pannnus, some women prefer to take matters into their hands for faster results.
One way to go about it is using the MUTU system
It is an online program for helping one to get fit and keep fit.
The program is tested by medical professions for safe use by new moms who want to give their bodies a push.
In fact, Kate Middleton, the Duchess of Cambridge, has been reported to use the MUTU system to regain her body size after giving birth.
So when you are wondering how to get rid of a pannus without surgery, here's what you can start doing.
Related: How To Get Rid Of Fat Pad In Pubic Area
What is a Pannus?
A pannus is simply excess abdominal fat that expands and forms an apron-like flap over your stomach.
Sometimes, a pannus also extend to your pubic area and even go all the way to your knees.
Also known as a mother's apron, this condition results from weight gain or pregnancy.
Another common way that you can get a pannus is by rapidly losing a lot of weight.
It makes the skin around your lower abdomen hang, and it can be quite tough to work around, especially when it comes to what you wear.
It is also likely to chafe and be painful for you, so you will need to apply moisturizer to your skin every so often.
You can also wear supportive clothing that distributes your body weight evenly, so your back does not hurt from carrying extra weight in the front.
In addition, you should keep the area clean and dry, so that it is not a breeding ground for bacteria and you don't get rashes.
Even though getting a pannus is more common for women, men can also fall victim to this condition.
Even with the physical discomfort that comes with it, many people may choose not to take a pannus seriously.
However, it can make you more susceptible to certain types of cancer and put you at risk of getting type 2 diabetes and heart disease.
How to get rid of a pannus without surgery?
A pannus does not have to be permanent, and there are things you can do to make it go away.
Most people would go for surgery, but that may not be an option for you.
The good news is that there are other ways to get rid of a pannus.
So if you are ready to start wearing belly-baring clothes, here is what you can do:
1. Exercise
When you are trying to lose weight, exercise is always the best way to go about it.
However, there is no way to target just one area of your body for weight loss when working out.
It means that you need to do different types of exercises to get rid of a pannus.
You can start with exercises that have more of a focus on the abdomen, like crunches and sit-ups.
While this type of activity will make you lose some fat and get more defined abdominal muscles, it may not be enough to get rid of a pannus.
The stomach region has two layers of fat, and therefore you also need to do exercises that involve the whole body.
Include some aerobics exercises such as walking, running, and swimming, into your exercise regimen for at least 30 minutes daily.
Not only will it help you to lose even more weight, but it will also tighten the skin around your stomach area and any hunger issues you may have.
2. Diet
With all the exercise you will be doing, you also need to ensure that your diet is on point.
Knowing what to eat and when is a huge step that will make you get rid of a pannus much faster.
You always need to keep in mind that you should always be reducing the number of calories you consume daily.
You can keep track of this using a food log, where you write down everything you eat and the number of calories.
This way, you can know what you need to be eating to hit your desired calorie goals daily.
Try to maintain a balanced diet consisting of lots of fresh fruits and vegetables and lean proteins.
Also make sure that you drink lots of water, as this will improve your skin's elasticity and get rid of loose skin.
When it comes to dieting, do not push yourself too hard as losing too much weight at once can come with its own set of complications.
3. Body sculpting
This utilizes non-invasive procedures, such as lasers, to help you eliminate excess fat and any loose hanging skin.
However, this is not an option for you if you are breastfeeding, are obese, or have certain medical conditions.
Our bodies can do amazing things, but they can also be a source of shame and suffering.
When you have a hanging piece of skin over your belly, you may be stumped about what you can do about it.
Knowing how to get rid of a pannus without surgery is just the first step in reclaiming your life back.
Related Post: How To Get Rid Of Apron Belly Without Surgery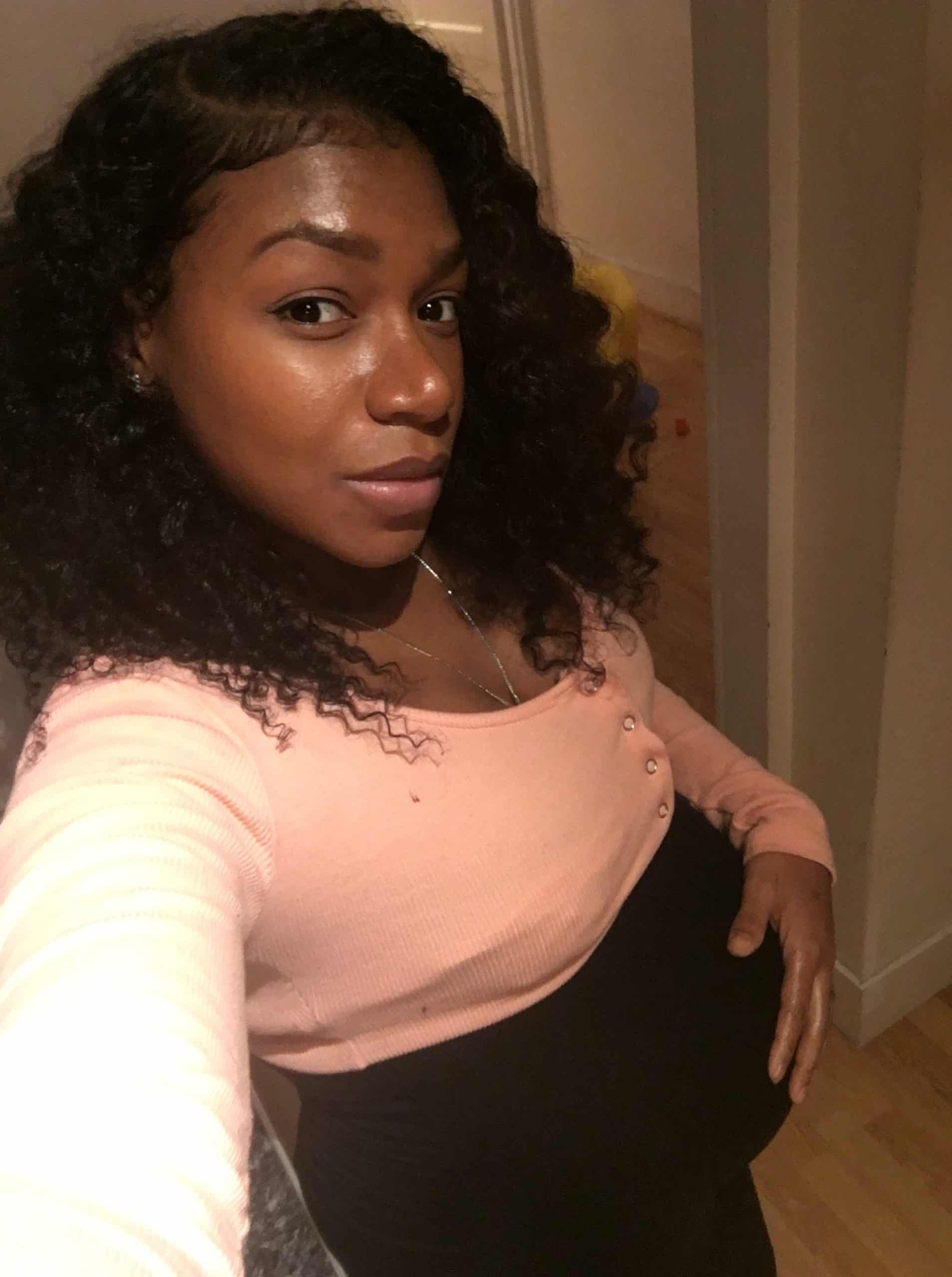 Iesha is a loving mother of 2 beautiful children. She's an active parent who enjoys indoor and outdoor adventures with her family. Her mission is to share practical and realistic parenting advice to help the parenting community becoming stronger.