-- Discover a safe space for women to meet, listen and share valuable advice!
The Mothers Community is a safe online community sharing advice on fertility, pregnancy and motherhood through to menopause. Join Community Here --
Are you searching for answers on how to get rid of loose belly skin?
Now that you have finally managed to shed the extra weight that has been bugging you, you are probably facing another hurdle.
Weight loss is excellent. It makes your body more healthy, and you gain more confidence. However, when the loss of weight is significant, many people end up with loose skin.
Unfortunately, this can be pretty uncomfortable for many.
Imagine working so hard to lose weight because you want to feel sexy again, put on that cute outfit, hit the beach, or for whatever reason only to end up feeling uncomfy in your skin?
And that's why we are here to help you finish this weight loss journey. Losing belly skin after weight loss is not an easy feat, but it is doable.
Is it possible to tighten loose skin on stomach?
While sometimes exercise can help reduce your stomach, you might be left to deal with loose skin around the tummy.
Many people struggle with making their stomachs tight again. Using resistance training will help tighten loose muscles.
However, invasive surgical procedures are preferred by some individuals for the complete tightening of loose skin on the stomach.
Some of the common procedures are mini tummy tucks and tummy tucks. These procedures help in tightening your abdomen by removing the fat cells in the area.
Does loose skin after weight loss go away?
The answer to this is not usually a straight yes or no, as many would like to hear.
For starters, it will depend on how much weight to lose, which determines how much saggy skin you have.
The less the loose skin, the faster it might be to get rid of it. Sometimes, it takes weeks.
But, unfortunately, the skin retracts on its own without any need for intervention on your part.
On the other hand, if you have lost a significant amount of weight and there is a lot of loose skin, it could take you years.
This is where some individuals prefer to do invasive surgical procedures to get rid of the loose skin.
Can you tighten loose skin without surgery?
Yes, it is quite possible to tighten any loose skin without surgery.
There is a wide range of non-invasive procedures to choose from, including ultrasound, laser energy, or radiofrequency.
Also read: I Want To Lose Weight But I Can't Stop Eating
How To Get Rid Of Loose Belly Skin
As mentioned earlier, getting rid of loose belly skin will not be easy. How fast you lose saggy skin will depend on several factors, including:
Weight lost – the more weight you lose, the more saggy skin.

Time – the longer you have had a weight problem, like overweight or obesity, the looser your skin. This will make tightening it more challenging due to the loss of collagen and elastin.

Age – the older you are, the less collagen you have, making your skin looser than a younger person after losing weight.

Genes

Smoking – also leads to the reduction of collagen, which leads to loose skin.

Exposure to the sun – the more you are exposed to the sun, the less collagen and elastin production. This could play a significant role in having loose skin.
That said, you can get rid of loose belly skin naturally or with medical treatments.
1. How To Get Rid of Loose Belly Skin Naturally
If you are not ready to take the medical route or have little saggy skin, you can try some natural remedies. These include:
Resistance training

helps build muscle mass, improving the tightening of the loose skin in your belly. Some of the resistance training routines to consider include push-ups, lunges, and lifting weights.

Taking nutrients

– your body could be lacking the necessary nutrients that are needed to produce collagen. Taking supplements for protein, vitamin c, and omega 3 fatty acids can help with that. In addition, these will help improve your skin's elasticity, leading to the tightening of muscles. Most importantly, don't forget to stay hydrated.

Firming creams

– some firming creams in the market contain elastin and collagen, which are needed to increase the skin's elasticity. However, keep in mind that elastin and collagen molecules are not that tiny, and being absorbed into the body is difficult. As such, these creams might not be ideal as a long-term solution.
2. How To Get Rid of Loose Belly Skin Medically
Are the natural solutions not working for you? Not to worry, the below surgical methods can help you get back your flat belly.
Radiofrequency treatment

– this is one of the less invasive procedures you can take to tighten loose skin. It involves combining radiofrequency, infrared light, and massage to tighten the saggy skin. While it can also burn some fat cells, it is not a weight loss solution.

Ultrasound therapy

– also referred to as

ultherapy

, is a non-invasive surgical procedure. It is the best choice for anyone with minor to moderate saggy skin. The process involves focusing ultrasound energy on the belly. The process stimulates the body to create collagen, the protein behind the skin's elasticity.

Body-contouring procedure

– this is an invasive surgical process. However, it is pretty standard among individuals who have lost significant weight via bariatric surgery or other methods. First, the surgeon will make an incision to remove excess fat and skin around the belly during the procedure. Then, they will suture that incision with delicate stitches. This is to ensure that there is little scarring on your stomach.
There are several body-contouring procedures, depending on the body part and what the surgeon does to tighten the skin.
However, surgeons perform a tummy tuck when getting rid of saggy skin around the belly.
It is also referred to as abdominoplasty. In this procedure, the surgeon will remove the excess skin from your stomach.
Other types of body-contouring procedures are:
Upper-body lift – this procedure is for removing excess skin on your back and breasts

Lower-body lift – food removing excess skin from the belly, thighs, buttocks, and hips

Arm lift – also referred to as Brachioplasty. It is used in removing extra skin from the arms

Medial thigh lift – for removing excess skin from the outer and inner parts of the thighs
Natural vs. Surgical Procedures? Which Is Best?
Now that you know your options, which of these is the best way to go? Well, they all have their benefits and disadvantages.
For starters, the natural method saves you from going under the surgeon's knife.
Surgical procedures will require some time off to recover, which could be longer depending on your situation.
Second, it saves you from having to bear a scar from the surgical incision.
Third, you do not have to endure the pre-procedure weight loss requirements of these procedures.
With most of these surgical procedures, you need to retain a stable weight rate for at least 6 months before going under the knife.
On the other hand, surgical procedures could provide faster results. It can also be the best way to go for better results if you have a lot of saggy skin.
But, unfortunately, it will also be pretty expensive.
No more searching the internet endlessly for answers on how to get rid of loose belly skin. You can now rest easy and use the above strategies.
While exercising, taking supplements, or using firming body creams can help, you can opt for surgical procedures if you are in a hurry or have lost a significant amount of weight.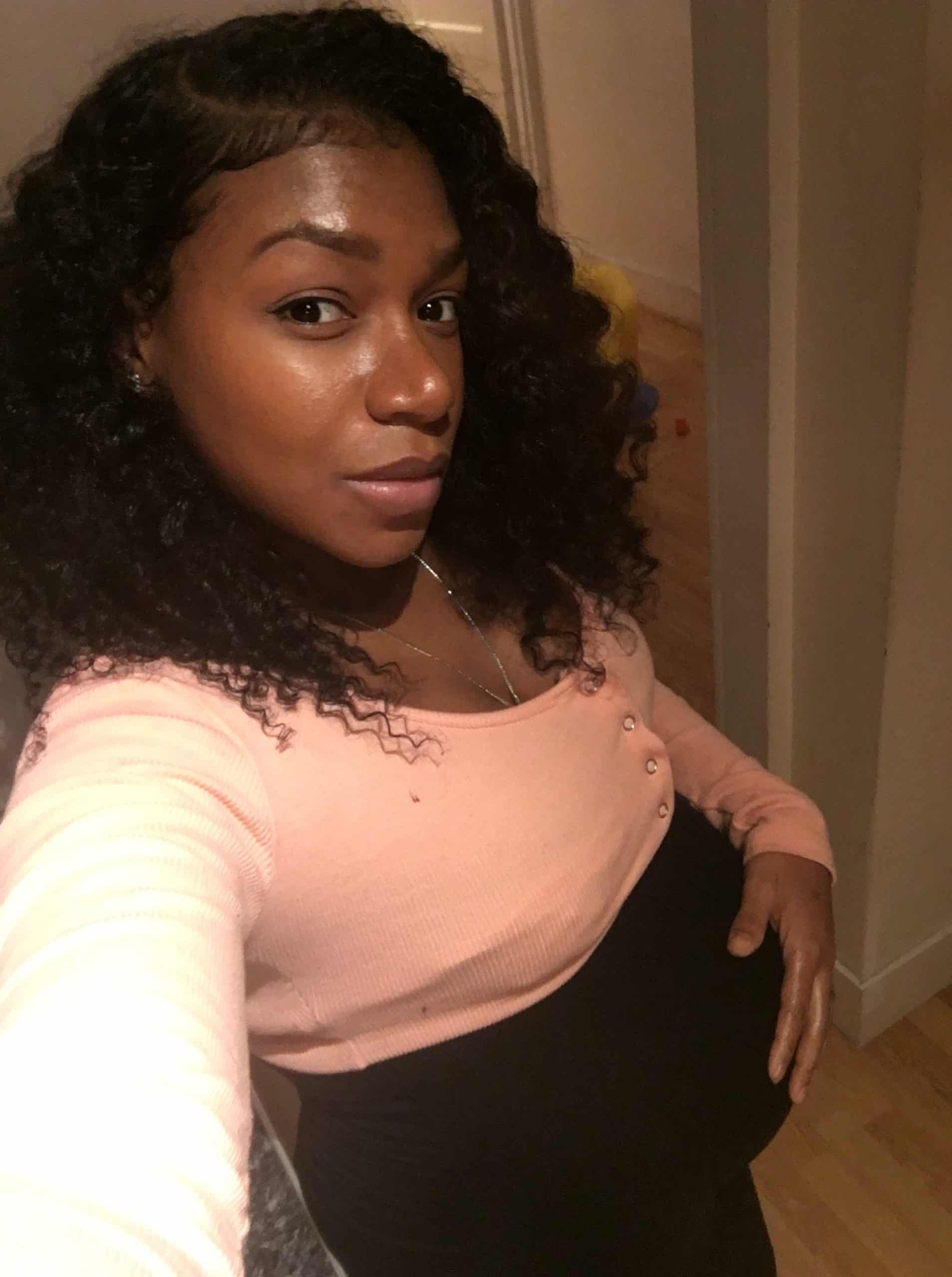 Iesha is a loving mother of 2 beautiful children. She's an active parent who enjoys indoor and outdoor adventures with her family. Her mission is to share practical and realistic parenting advice to help the parenting community becoming stronger.
A safe space for women to meet and find support!
The Mothers Community is a place to connect with women who are at a similar stages in life–from fertility, pregnancy and motherhood through to menopause.
Join a community who are there to listen, share information and offer valuable advice. Join Community
Take matters into your own hands! Expert advice for Fertility, Pregnancy and Motherhood! Discover More Here