When you become a mother, you experience a lot of new firsts. Your world will radically change once you become a mother.
Things that used to be completed without much thinking could now require meticulous consideration.
Are you looking on ways on how to grocery shop with a newborn?
If you are a new mom, you must be aware of the chills one gets when thinking of exposing their newborn child to the world.
However, if you are babysitting and working, you cannot rely upon anyone else to do the shopping.
You will have to take charge of grocery shopping to feed yourself and your baby.
Well, don't worry; we are here to help you out.
If you are a new mom and do not know the basics of managing your household and the baby at the same time, this article on how to grocery shop with a newborn is a must-read for you.
How To Grocery Shop With A Newborn?
If you think it is unfruitful to expose your child to the world, and then maybe stop worrying. Your baby is going to be the safest in your arms.
You can manage it easily. There are just a few tips for you to keep in mind to handle your kid while shopping.
1 Do Not Feel Embarrassed
If your child cries in a public place or creates a mess, there's nothing to get embarrassed about. She's an infant, and most importantly, she's your baby.
No one has any right to comment on that. So be bold and carry her with pride.
2 Carry Your Baby The Right Way
You must understand the proper manner to carry your kid. There are numerous products in the markets to help working moms carry their newborns.
You can consider anything suitable for you. For your convenience, we have added a few to the list below.
Babywear- If you want your hands to be free and keep your baby closer to you, this is the best affordable option.

Shopping Cart Hammock For Newborn

– You can easily carry your baby with this cute-looking hammock customized to get fit on the shopping cart.

Stroller

– If you are comfortable with carrying two carts at once, you can consider this option. As it has wheels, it can be of great help, and you won't feel tired of carrying the grocery and your baby at the same time.
3 Pack A Diaper Bag
Your baby's activities are unpredictable. So you must be ready for all types of situations.
Carry a light weighted bag to put the essentials like a diaper, a set of clothes, a pacifier, etc.
4 Schedule The Right Time
Use your baby's nap time to do the grocery shopping. This time is best to avoid any mess. As your baby is sleeping, you don't have to worry about their activities.
Also, make sure to feed your baby before stepping out.
5 Prepare A-List
Before going out, making a list would be easy to organize things. This way you can also finish the shopping early.
This can also help in time management and following a particular schedule according to your baby's routine.
Learn more in a much relatable post: Grocery Shopping With A Newborn
What Are The Alternatives?
If you have a partner, you can also ask them to handle the shopping part. But if you are living on your own, you can also consider online shopping.
Try to go shopping once a month and store everything. This can avoid your repeated visit to the grocery shop that most likely your child doesn't like.
If you are considering online shopping, then don't even think about anything else. You can get your grocery items at your doorsteps.
What can be better than that? Just take your cell phone and select the items, and it would hardly take 20-30 minutes to deliver.
Conclusion
When you are childless, even an unmanaged life seems perfect. But since you are a mom now, learn to take responsibility and do scheduled works.
Your life is not the same as it was before that if you are feeling hungry, you can just grab your wallet and go out to eat or shop.
Now, you will have to dress up your baby, pack a bag and then leave the house.
Even so, if you are panicking, then we have this article for you on how to grocery shop with a newborn.
We hope we can make your life a little more organized and easy.
Frequently Asked Questions
How Long Before You Can Bring A Newborn Out In Public?
It is advised that you do not bring your baby outside before two months.
However, if it's an emergency, you can even bring it after one month but take all the precautions to protect your baby.
Can You Put A Car seat In A Shopping Cart?
No, you should not put a car seat in a shopping cart. This is because the chance of falling becomes high from the cart's altitude.
Where Do You Put Your Baby In A Shopping Cart?
You can use a two-shelved cart and use the bottom shelf for your baby while utilizing the upper shelf for grocery shopping.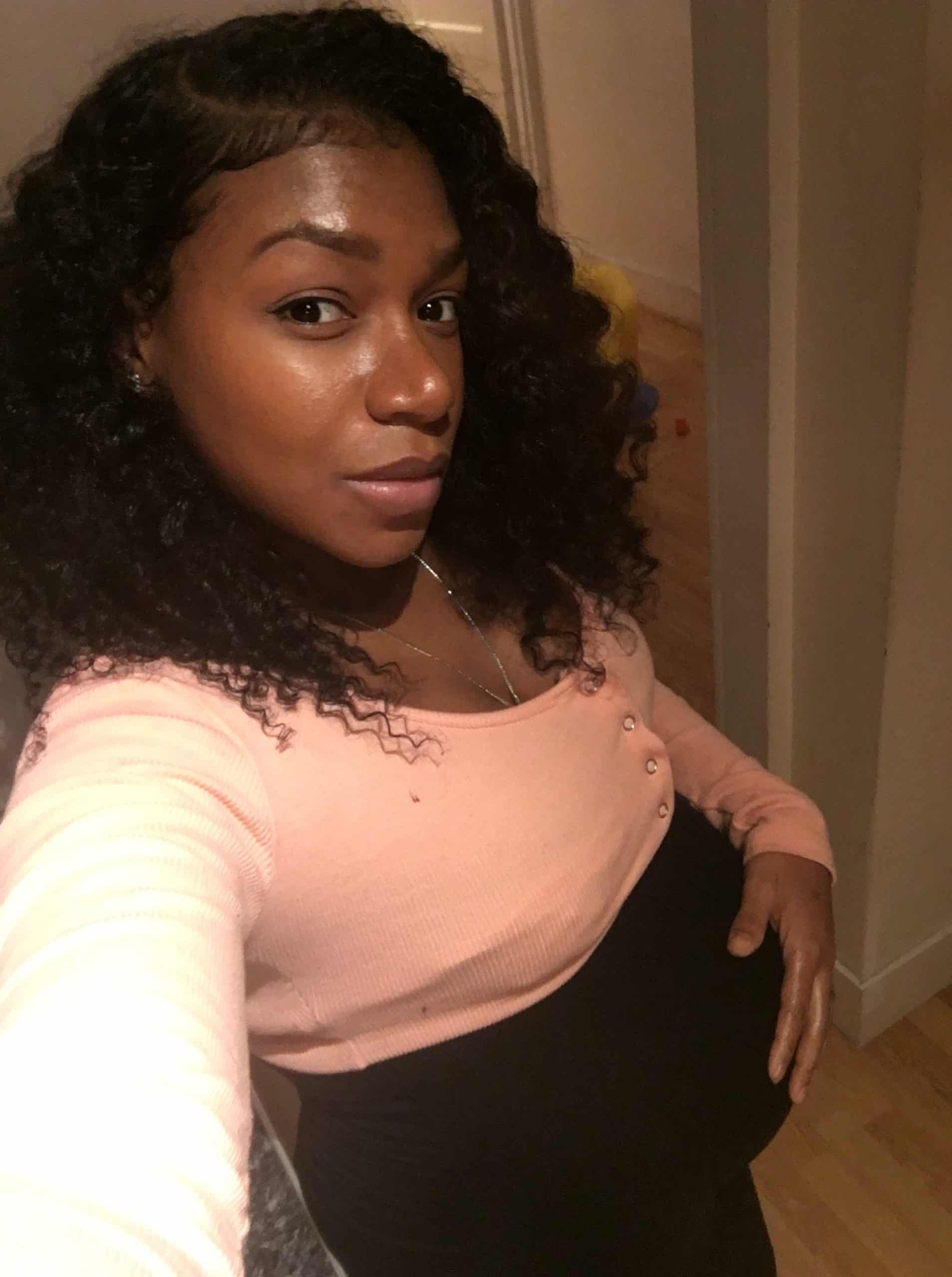 Iesha is a loving mother of 2 beautiful children. She's an active parent who enjoys indoor and outdoor adventures with her family. Her mission is to share practical and realistic parenting advice to help the parenting community becoming stronger.