How To Hide a Pregnancy For Nine Months
Are you searching for answers on how to hide a pregnancy for nine months? Is it even possible?
For most women, learning that they will soon be a mother is a source of great joy.
It leaves them very excited, and they can't wait to share the great news with everyone.
However, you may not necessarily feel the same way, and that's okay.
No matter what your reasons are, you are allowed to keep such news to yourself.
Related topic: 5 Quick Pregnancy Announcement Ideas For Grandparents
Not to worry, though; we have all the answers you need on how to hide a pregnancy for nine months.
How to hide a pregnancy for nine months
Feeling the need to hide your pregnancy is not a bad thing. Even if it may not seem like it, many women do it as well.
Some of the reasons for this include not wanting their friends and family to meddle.
No matter how well-meaning, other people go a little crazy over the thought of babies, and you may not want to deal with that.
The risk of miscarriage and other complications is always there, especially in the first trimester.
You may also want to wait until you're actually sure that everything is good with your pregnancy before you tell people.
In addition, you may find yourself in a work situation where being pregnant can get you fired or at a disadvantage.
In such cases, hiding your pregnancy may be the best thing to do until it gets better.
When thinking about how to hide a pregnancy for nine months, a lot of things to consider, including:
1. Clothing
Now that you are pregnant, your wardrobe will obviously change. However, if you want to hide it, then stay away from maternity clothes.
That's because they are designed to draw the eye to your pregnancy, which isn't what you want.
Instead, get clothes that are a few sizes larger than what you'd typically wear.
These will be loose around your body and won't show off your protruding belly.
You can also wear many layers of clothes at once, especially during the cold season.
Accessories are also a great way to get people looking at something else instead of your pregnancy.
Go for larges and colorful jewelry, as well as long scarves that can drape over your belly.
Big colorful bags are also great to accessorize with, and you can carry them in front of your stomach to hide the pregnancy.
2. Food
Pregnancy comes with a lot of food restrictions and cravings.
If people start noticing that you're picky with your food, just say that you're trying out a new diet.
You can also say that your doctor has prohibited you from eating certain things as part of a new healthy approach.
If you are eating more than usual, you can include more snacking breaks in your day so as not to raise suspicion.
3. Everyday Interactions
You are probably used to going out and drinking with friends.
Since alcohol is a no-no during pregnancy, you can say that you are trying a new lifestyle change.
You can also offer to be the designated driver at all times.
Many soon-to-be mothers also unconsciously keep touching their stomachs, so be sure not to do that as it's an obvious pregnancy sign.
4. Doctor's Visits
You will probably need to go to the doctor many times throughout your pregnancy.
While you may be able to do it without anyone knowing, it may not always work.
You can say that you are going to see a dentist if anyone asks.
Some major dental work takes a while, so that this excuse can work for many weeks.
5. Pregnancy Symptoms
It can be hard to hide a pregnancy with some of the symptoms that come with it.
Even if you're having morning sickness and always going to the bathroom, you can still blame it on something else.
Just say you have a stomach bug when anyone asks, and it will be over after a while.
Like any significant life change, pregnancy is a time of ups and downs.
Sometimes you may feel like it's better to navigate through all this without getting so many people involved.
Knowing how to hide a pregnancy for nine months will definitely give you the peace you need.
Related Post: Can Cinnamon Cause Miscarriage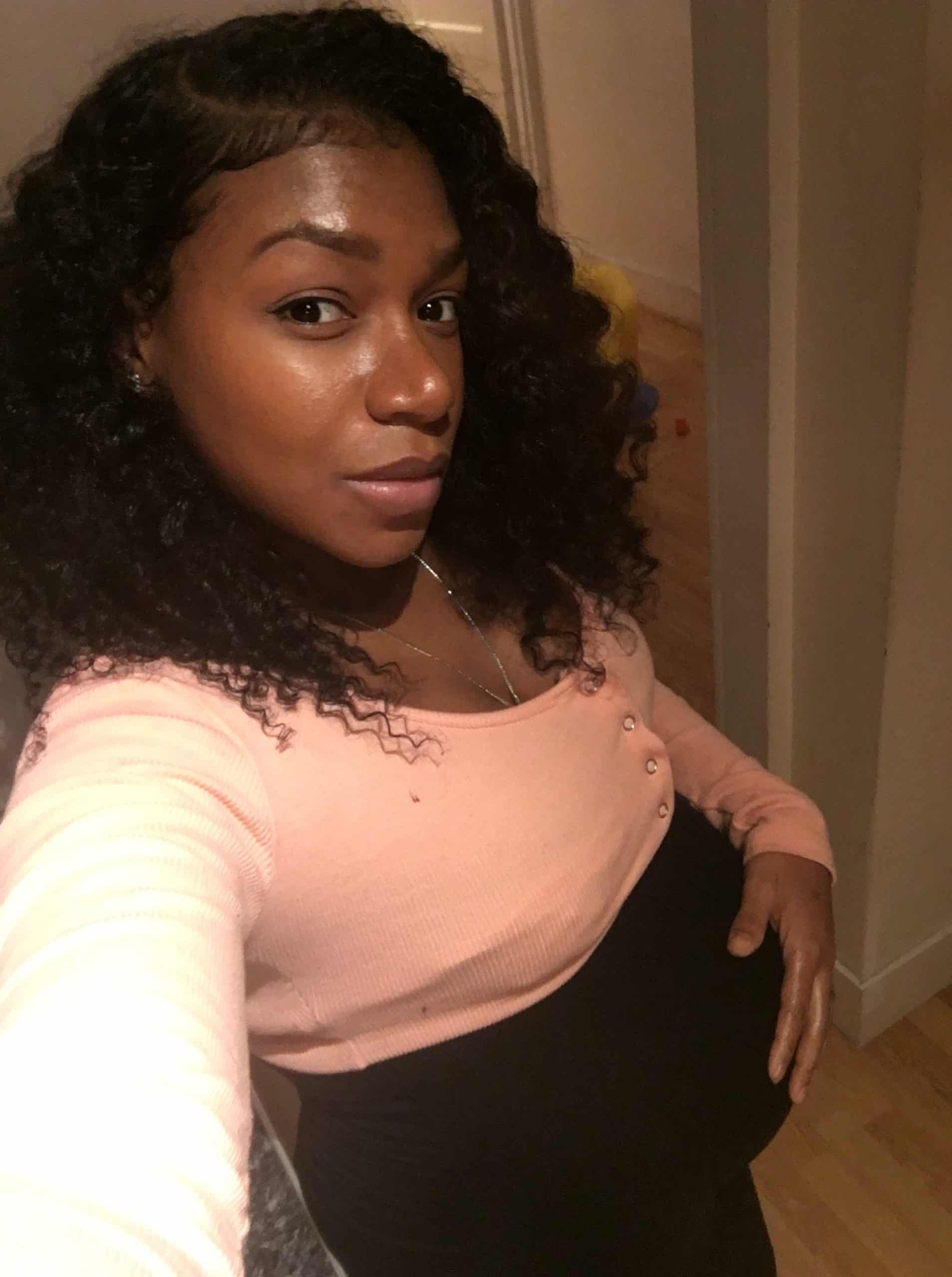 Iesha is a loving mother of 2 beautiful children. She's an active parent who enjoys indoor and outdoor adventures with her family. Her mission is to share practical and realistic parenting advice to help the parenting community becoming stronger.