-- Discover a safe space for women to meet, listen and share valuable advice!
The Mothers Community is a safe online community sharing advice on fertility, pregnancy and motherhood through to menopause. Join Community Here --
Every mother faces the challenge of keeping their little ones warm and cozy during the cold winter months.
In the winter, especially when it's freezing outside, babies have trouble regulating their body temperature, making them more susceptible to coughs, colds, and flu.
It is, therefore, vital that you become familiar with how to keep your baby's body temperature consistent during the winter months, especially at night.
Keep reading to find out what you can do to keep your infant warm and comfortable during those cold winter nights.
How To Keep Baby Warm At Night Without Swaddle?
One of the main concerns of parents is their baby's warmth at night.
You've read all about crib temperature, baby monitors, and everything in between in this post, so you can ensure your baby's nursery is as warm and safe as possible.
First of all, we know that new parents have a lot of anxieties, especially if they separate from their babies.
You will want to make sure that your baby is as comfortable as possible in their crib when fast asleep.
Parents are concerned about keeping their babies warm without reaching for a blanket at night.
Babies need to be kept warm in their cribs without blankets and swaddling in this cold weather.
Your child's bedroom should be calming, inviting, and at the right temperature to enjoy a good night's sleep.
What can parents do to ensure that their little ones stay warm without constantly checking on them throughout the night?
1. Staying Cozy
As parents, we need to pay extra attention to our children's surroundings because they cannot tell us when they are too hot or cold.
The bedroom temperature is an important consideration.
In the opinion of Sleep Advisor, a baby's room should have a temperature that falls between 65 and 70 degrees.
The crib must be safe for the baby. Suffocation and overheating are the leading causes of Sudden Infant Death Syndrome (SIDS).
Using a baby monitor or thermometer is best to monitor room temperature.
The Smart Baby Monitor gives you peace of mind as it is one of the most advanced baby monitors available.
BabyCenter recommends using a space heater if your baby's room is too cold.
The heater, however, should be fireproof and out of the baby's reach.
2. Blankets And Clothing Without Swaddles
You must ensure your child doesn't get too hot when wearing blankets or clothing, even if the room temperature is right.
It is widely known that you should not use blankets, swaddles, and pillows in a crib for baby safety reasons.
It is recommended to use ultralight bedding or a lightweight, well-fitted baby sleep bag, especially when unwell babies need fewer, not more, bedclothes.
You might be able to keep your baby warm in a bodysuit and sleeping bag, depending on the season.
Single cellular blankets are the best choice for an extra layer. Babies may kick off blankets or hoist them over their heads at night.
With a face and rollover alert, the blankets won't get in the way during sleep time.
3. Warmers For The Winter
In addition to applying tricks of the trade, you might also wish to consider how to keep the baby warm in winter.
For a few minutes before your baby goes to sleep, you can leave a hot water bottle or heating pad in the crib.
You should ensure your infant has had enough fluids before bedtime. This will help them sleep well.
Babies should not have soft toys in their cribs at night. You can also offer a pacifier to help them get Zzzs.
The American Academy of Pediatrics recommends it, so it may also reduce the risk of SIDS.
With the Cubo handy two-way talk feature, you can comfort your baby directly.
3. The Best Way To Heat Proof Your Baby's Room
A poorly insulated home or living in a particularly cold area might make keeping your baby warm in winter more difficult.
Heat-proofing your home, however, can be accomplished by taking additional measures.
You may be able to conserve 64 percent of heat by selecting double-glazed windows.
If the curtains are closed, the heat will stay in the room. Tuck the curtain so the heat is directed in the right direction if you have a radiator.
A draft should not enter your baby's room through windows or doors, and if the floor is cold, consider laying a rug.
The Baby Monitor is also an excellent option for parents who fumble around in their children's rooms at night or use their phones' flashlights to check on them. A nightlight and HD Night Vision allow you to monitor your precious one even at night.
Learn more about swaddles: How Tight Should a Swaddle Be
Summary
It can be difficult to keep the baby warm in the crib when it turns cold. You know how to keep the baby warm at night without the swaddle.
Always adhere to official guidelines to ensure your baby is safe and comfortable.
In the crib, use a baby sleep bag instead of a heavy blanket

Room temperatures are tracked

To prevent heat loss, ensure that the baby's room is well-insulated. If you are concerned about your little one being in another room, the Baby Monitor offers night vision and two-way audio, and an 18-hour recording for additional peace of mind.

You deserve a good night's sleep after all that. Sleep tight!
Frequently Asked Questions
How Does My Baby Feel When It's Cold At Night?
It is a good idea to feel your baby's chest, back, or stomach to determine whether or not they are too cold.
Warmth is important. You shouldn't worry if they feel relaxed on their hands and feet.
What Can I Do Without A Blanket To Keep My Baby Warm At Night?
Layer your clothing rather than adding blankets. You may find that a baby-grow/onesie with feet is more comfortable for your child when cold than one without when it is warmer.
If your baby wears a baby-grow or pajamas, you may want to consider wearing a vest underneath.
When A Baby Sleeps Without A Swaddle, What Should They Wear?
Keep the baby's clothing light and breezy during warm nights – a basic cotton bodysuit or T-shirt with a muslin or cotton swaddle layered on top is ideal.
In hot weather, bodysuits and tees are appropriate.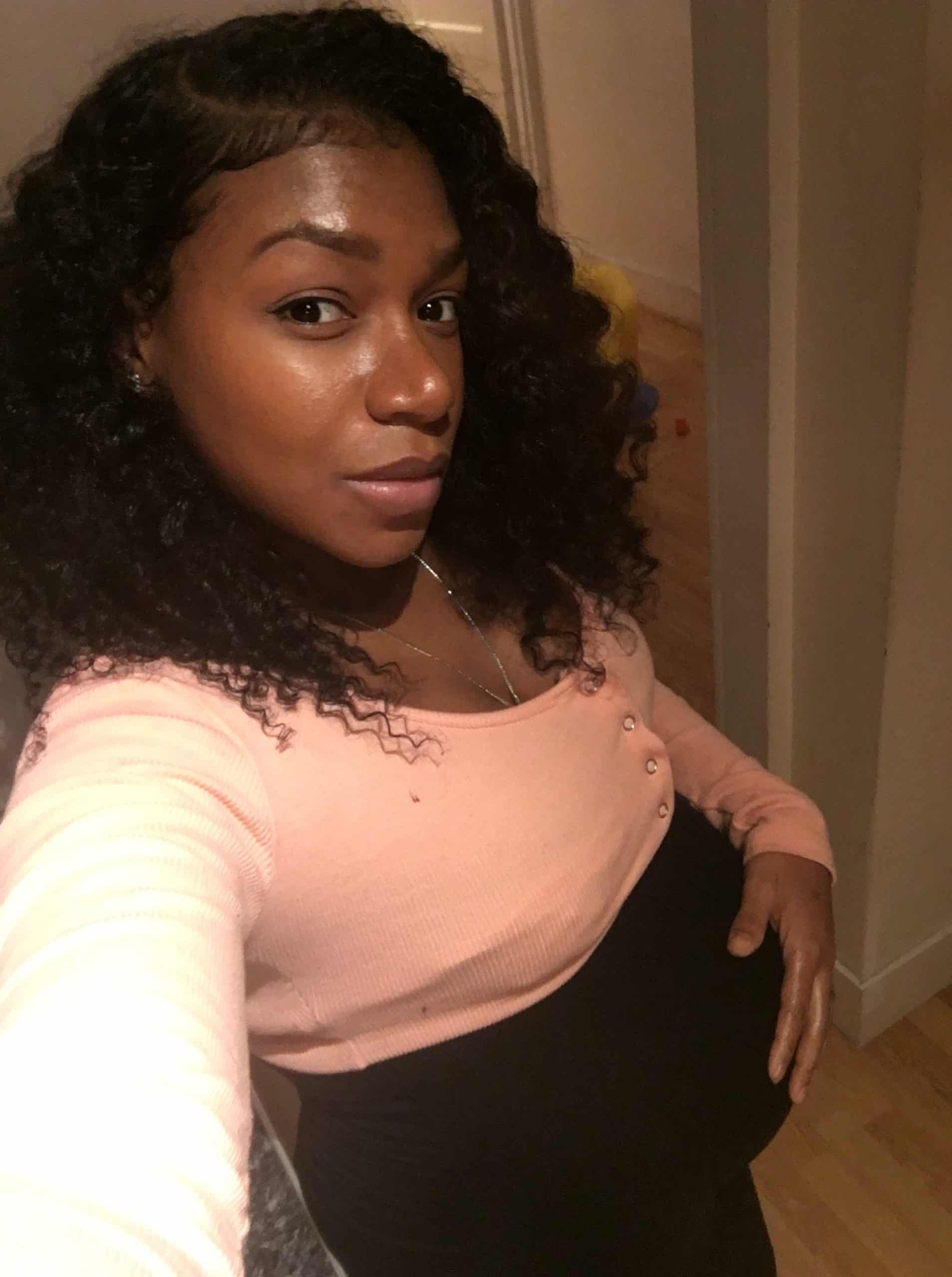 Iesha is a loving mother of 2 beautiful children. She's an active parent who enjoys indoor and outdoor adventures with her family. Her mission is to share practical and realistic parenting advice to help the parenting community becoming stronger.
A safe space for women to meet and find support!
The Mothers Community is a place to connect with women who are at a similar stages in life–from fertility, pregnancy and motherhood through to menopause.
Join a community who are there to listen, share information and offer valuable advice. Join Community
Take matters into your own hands! Expert advice for Fertility, Pregnancy and Motherhood! Discover More Here