-- Discover a safe space for women to meet, listen and share valuable advice!
The Mothers Community is a safe online community sharing advice on fertility, pregnancy and motherhood through to menopause. Join Community Here --
Are you new to motherhood? If you are, you've probably been wondering whether your baby is getting enough milk.
New parents often feel their breasts are not full anymore. This anxiety has led many mothers to end breastfeeding prematurely and begin supplementing formula earlier than needed.
One common misbelief about breastfeeding is that breasts work like tanks or bladders – fill and empty. Well, you've got that entirely wrong!
In this post, we'll tell you facts about how human lactation works, so you can make an informed decision on your baby's breastfeeding needs.
Here's how to know when your breast is empty when pumping!
How to Know When Your Breast Is Empty When Pumping?
"They say to empty your breast before pumping the other." But how do you know it's empty?
The truth is there is always milk production occurring in your breast, and it is never truly empty!
According to the NCBI, newborns who are breastfed can only take up to 70% of the available milk.
The more frequently your breasts are emptied, the faster your body is signaled to make more milk.
So, as long as you continue to breastfeed, your body will be able to produce the milk your baby needs!
Still, not knowing if breasts are drained can cause serious issues.
This is because this can lead to problems like having a plugged milk duct.
When your breasts get clogged or have poor drainage, you might feel it hasn't been completely emptied after pumping.
This temporary decrease in supply may even cause you to have thickened milk that looks like strings or grains.
If you're having these problems, you might need to check with your lactation consultant, especially if you have symptoms such as lumps, swelling, or pain in your breast.
That said, here are some tips on how to know when your breast is empty when pumping.
1. Your Breasts Will Feel Soft and Flat
The amount of milk a mother can produce varies. While a few might be able to store as much as they're feeding the baby, some mothers can only produce 3 to 6 ounces of extra milk.
When your breasts are full, they will typically feel firmer than when it is empty.
You should aim to pump until at least your breast feels soft and flat. If you can pump more, then that'll be great!
That means you can store extra for your baby whenever you need to head back to work or have some important things to tend to.
2. 10-15 Minutes Had Passed Since Your Last Let-down
If you've spent at least 10 to 15 minutes hooked to a pump, there's no more milk flowing. Then, you've probably finished a let-down.
Most milk comes out in the first eight minutes of pumping or nursing.
Some high-end machine pumps have an automatic let-down feature that allows extracting milk quickly for 2 minutes.
If you're one of the few ones who produce a lot of milk but also pump way too often. You may excessively ramp up your supply.
So, you'll need to put it less often to limit it according to the amount your baby needs or wishes to store.
Remember, it's also not good for you to constantly pump as it can lead to engorgement or breast infection. Take note!
3. You Get Little to Nothing With Hand Expressing
To ensure you'd get it all after pumping, you'd usually massage your breast to stimulate more milk let-down.
You might have or not have heard of the correct name for this process. But we'll tell you anyway just in case — this is called a "hand expression."
If you've been doing this technique, then kudos to you for being a smart mom!
Doing so can help remove milk fat that causes clogged ducts, making sure you produce a healthy supply of milk.
Of course, one thing that'll help you know you've pumped all your milk is when you don't get any more milk after trying to force them out with a massage or a hand expression.
4. Your Breasts Feel Lighter
Another indication that your breast is empty when pumping is when you feel lighter around your breast area.
In this case, you'll need to take a break.
If you're trying to keep up your milk supply, it can be good to pump in between nursing sessions.
You can also try to pump on the same schedule you feed your baby at home so you can make sure you keep your supplies strong and in sync with your baby's demand.
Typically within three to four hours.
Again! Excessive pumping leads to an abnormal increase in milk supply, leading to serious issues.
If not, you could become too reliant on the pump, leading to your child's inability to feed milk from you directly.
Learn more about pumping: One Breast Produces More Milk Than The Other When Pumping
Summary
How to know when your breast is empty when pumping? There's no way to test or gauge whether you've pumped out all your breast milk.
So, we understand why you're concerned about it.
We've listed four plausible scenarios based on our research and also provided you with some helpful tips to go along with it.
But, in general, your breasts do not run out of milk. It is produced non-stop before and after feedings or even while your baby drinks milk.
Even better, the more you extract, the more you stimulate milk production.
But although this helps with keeping your supply up, it's also not a very good idea to pump too much.
If you've been experiencing painful let-downs, lumps, and swelling in your breast, make sure to consult your lactation consultant!
Frequently Asked Questions
How long would it take to empty a breast with a pump?
Normally, after 10 to 15 minutes of pumping, your breast should get empty. But, this does not mean you "really" ran out of milk.
It just means that a let-down has finished, but often after a few minutes, you can get another let-down, and your milk will start flowing again.
Why are my breasts still full after pumping?
If you're only getting a few drops of milk but still feel full around your breasts after pumping for 10 to 15 minutes, you're probably having difficulty letting down.
It's best to check with your lactation consultant if you see lumps or swelling around your breast.
These are common symptoms of a clogged milk duct.
Is it best to squeeze my breasts while pumping?
You don't need to roll your fingers down near your baby's face. You just need to hold and squeeze your breast gently.
Try to move it around as well to get the most out of your milk supply.
You should avoid squeezing hard to a point where the areola changes shape, or you could get hurt.
Hopefully, the pressure you put in while squeezing should be enough as your baby begins to drink.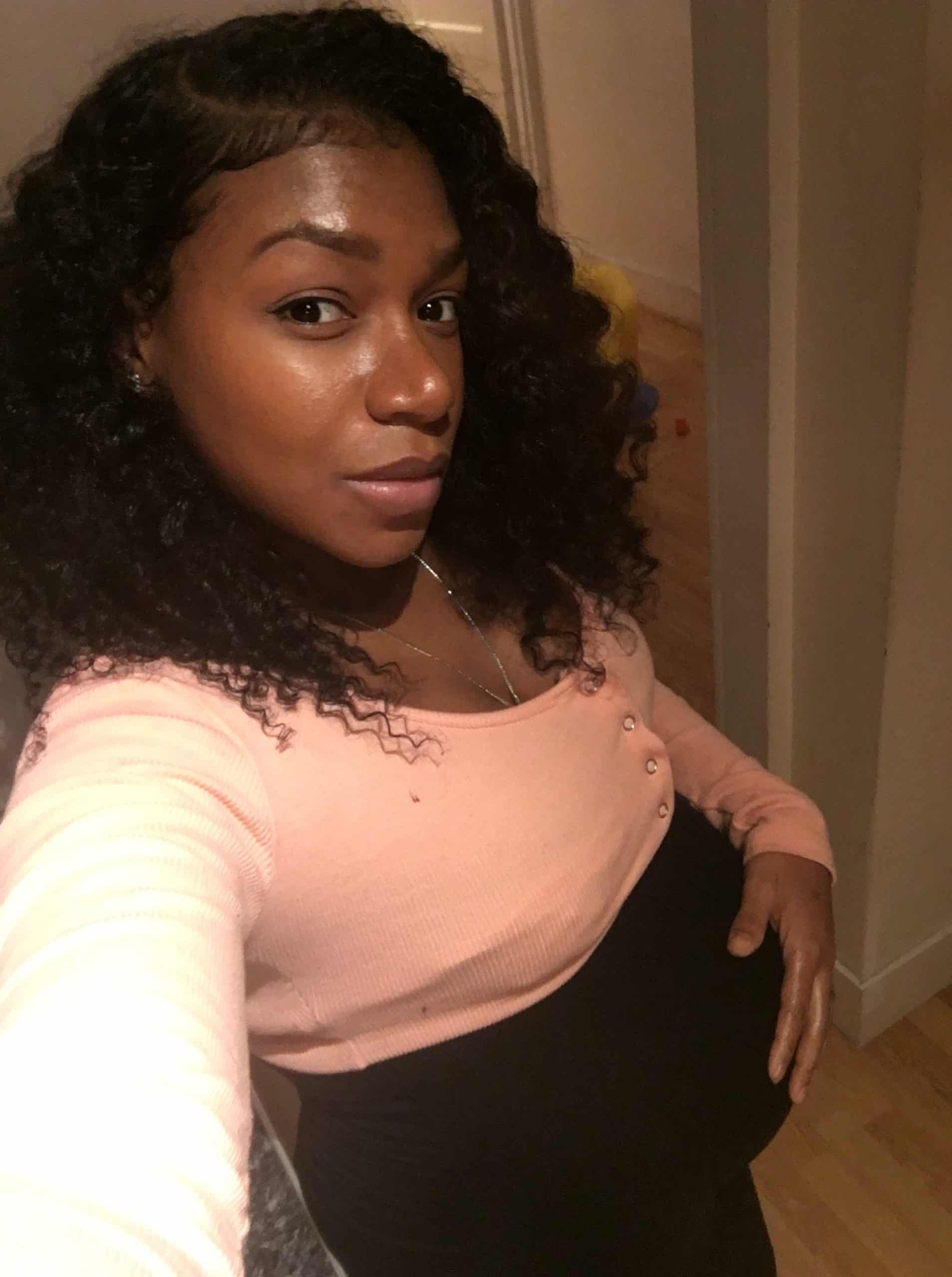 Iesha is a loving mother of 2 beautiful children. She's an active parent who enjoys indoor and outdoor adventures with her family. Her mission is to share practical and realistic parenting advice to help the parenting community becoming stronger.
A safe space for women to meet and find support!
The Mothers Community is a place to connect with women who are at a similar stages in life–from fertility, pregnancy and motherhood through to menopause.
Join a community who are there to listen, share information and offer valuable advice. Join Community
Take matters into your own hands! Expert advice for Fertility, Pregnancy and Motherhood! Discover More Here