-- Discover a safe space for women to meet, listen and share valuable advice!
The Mothers Community is a safe online community sharing advice on fertility, pregnancy and motherhood through to menopause. Join Community Here --
How To Tell Husband You're Pregnant Unplanned
Wondering how to tell husband you're pregnant unplanned while you are still digesting the news yourself?
Breaking big life-changing news to a loved one can be a nerve-wracking affair.
There are many things to consider, like how to tell them and how they might take it.
If it is entirely unexpected, they may have a hard time believing you or even celebrating with you.
When it comes to pregnancy announcements, it helps when you have several options of doing it.
Here's how to tell husband you're pregnant unplanned.
How to tell husband about your unplanned pregnancy
Being parents is something that most couples talk through even before marriage.
You get into it with an idea of how many kids you want and how you'll space them.
You also agree on how long you'll wait before you can start trying to get pregnant.
Related topic: How To Announce Pregnancy To Parents Who Live Far Away?
People wait for different reasons, such as wanting to enjoy each other first or planning to work and save first before starting a family.
In some cases, you may want to hold off on having more children until the older ones are a bit more grown.
However, life is unpredictable, and sometimes you can't really plan for these things. So now that you're pregnant, what's next?
Here are some great ways to tell your husband about your unplanned pregnancy:
1. Do it in Person
If you are anxious about sharing the unplanned pregnancy news with your husband, avoidance can seem like the best thing right now.
That's why texting, emailing, or even sending another person to tell them might be what you are thinking of doing.
However, something this big deserves a face-to-face conversation.
It will also allow you to see your husband's unfiltered reaction and help you decide how to proceed from there.
2. Find The Most Comfortable Setting
It is a fact that people are more likely to listen and do what you want when they feel valued.
As you prepare for this difficult conversation, make what your husband likes a part of it.
If at home, make him his favorite meal or get him something he's wanted for a while.
If outside, go to the places that he loves or are special to both of you. He'll be more likely to react positively to the news this way.
3. Be Ready For Anything
An unplanned pregnancy is a huge deal, and you can't really predict how your husband will react to the news.
While you may have come to terms with it, your husband has not. They may be happy as you, or they may be angry and confused.
Whatever happens, you mustn't immediately react as well.
It will just cause a lot of hurt and unnecessary friction in your relationship.
Give him some time to be sure of his feelings before you sit down together to talk about it again.
4. Leave Room For Other Options
A marriage is a partnership, which means that both you and your husband should have a say in everything.
Many concerns come with an unplanned pregnancy, and your husband may be feeling a little overwhelmed.
For instance, is it the right time for a baby? Or can you currently afford a new addition to the family?
Are there other options, like adoption and abortion, on the table?
These difficult conversations need to be had with both of you actively looking for a solution that works for you.
5. Get Help
Sometimes this conversation can turn into a shouting match with your husband blaming you for the unplanned pregnancy.
If you have tried and still can't reason with them, look for a different perspective.
You can see a therapist as a couple who will talk your husband through his fears and be able to find a solution that works for everyone.
You can also talk to other couples or join online forums for people going through the same thing.
For the most part, getting pregnant is exciting news for you and your spouse.
If you were not really planning for it, though, it can be hard to wrap your head around.
When you don't know how to tell husband you're pregnant unplanned, these simple tips will help.
Related Post: My Dog Keeps Laying On My Stomach Am I Pregnant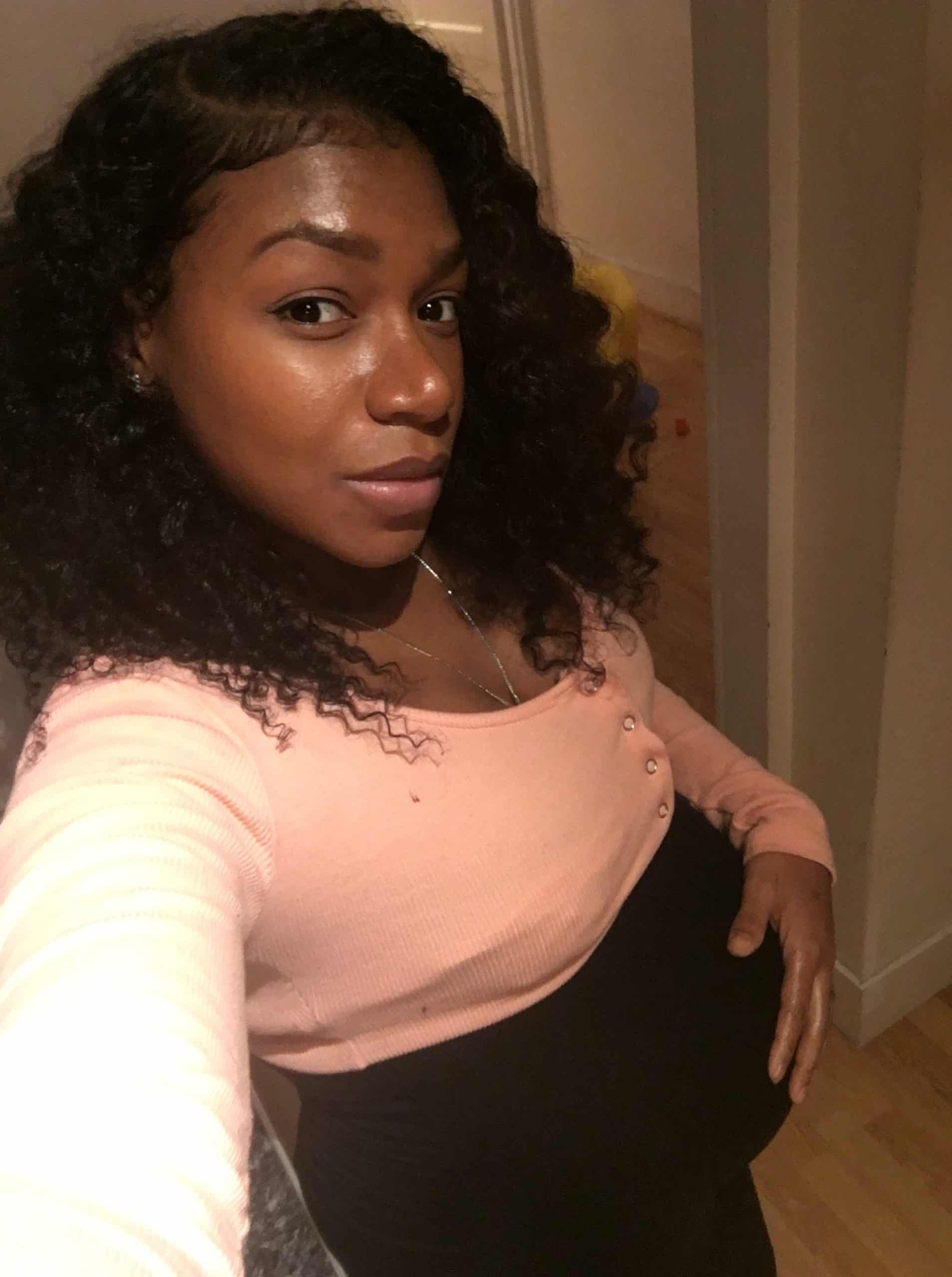 Iesha is a loving mother of 2 beautiful children. She's an active parent who enjoys indoor and outdoor adventures with her family. Her mission is to share practical and realistic parenting advice to help the parenting community becoming stronger.
A safe space for women to meet and find support!
The Mothers Community is a place to connect with women who are at a similar stages in life–from fertility, pregnancy and motherhood through to menopause.
Join a community who are there to listen, share information and offer valuable advice. Join Community
Take matters into your own hands! Expert advice for Fertility, Pregnancy and Motherhood! Discover More Here