Being a mom can be difficult, especially if you're new to the game. This is why you need all the help you can get from people and even items.
Certain baby items have been designed to make life a lot easier for mothers, and one of them is a newborn lounger.
Many mothers go on and on about how helpful their baby lounger has been since they got it.
One of the best loungers out there is the Boppy lounger. For years, Boppy loungers have gained popularity in the market space.
This lounger comes with many benefits like being lightweight, affordable, and quality, making it a go-to lounger for many loungers.
Because this is super easy to use, you would most likely use it very frequently. This is why you're probably asking how to wash boppy lounger.
Well, you're in luck! We will be discussing the steps on how to wash your baby's boppy lounger.
Steps on How to Wash Boppy Lounger
Washing your boppy lounger is easier than you think. The first step is identifying if it's washing machine friendly or not.
Many baby loungers are not washing machine friendly, but thankfully, boppy loungers are.
Once you've identified this, you are closer to having a clean lounger.
You can choose to hand wash or use a washing machine. If you are not comfortable washing the lounger in a machine, even though the manufacturer states it's okay, you can follow these tips.
First, you will need;
Washing soda

A spray bottle (a small size)

Warm water

Clean and soft clothes.
Step 1: The first step is to prepare your solution. Fill up the spray bottle with warm water. It shouldn't be filled to the brim.
Then add about one-third of a cup of washing soda to the water. Mix properly to ensure the washing soda is completely dissolved in water.
Step 2: Next is to spray the mixture on dirty spots. Then use the clean, soft cloth you prepared to clean thoroughly. This helps remove the dirt and also dry the lounger.
How to Remove Stubborn Stains
If you are dealing with stubborn stains, you may need to do a bit more cleaning to eliminate the stains. Follow the steps below to remove stubborn stains on your Bobby lounger.
For this you will need:
1 tsp baking soda

½ cup lemon juice

Toothbrush or sponge

Clean washcloth
Step 1: Start by mixing the baking soda and lemon juice.
Step 2: Apply the mixture to the stained area using a brush and brush in a circular motion.
Step 3: Allow it to sit for about 10-15 minutes.
Step 4: Once clean, wipe the residue with a dampened soft cloth.
How to Wash the Boppy Lounger Cover
The tips given above are for the baby lounger itself. You can decide to wash just the cover. This isn't as hard.
To do this, remove the inner pillow. Simply unzip the lounger, then remove the pillow. This leaves you with the cover.

If you want to wash the zip, ensure that it's closed. This will help protect the zipper when washing.
Just as stated above, you can also wash the cover with a machine or hand wash it.
Whichever option you choose, dry the cover using dry air or a dryer. And then, once it's dry, return to its rightful position and have your baby enjoy the lounger once again.
How to Machine Wash a Boppy Lounger
Bobby loungers can be washed in a machine, making the cleaning process less effortless.
Most times, the manufacturer always indicates instructions on how to wash the Boppy lounger.
So here are some tips on how to effectively wash your baby's Boppy lounger without any problem.
Before you start washing, ensure the cycle is set to cold water. You will find this on the machine's dial. It might not be the same indications on different washing machines, but there is always a spot for changing the cycle.

Once you've finished washing, use the 30°C cycle option to dry it on low heat. While drying, you can throw in a clean sneaker or tennis shoes. This will help separate fiber that forms while drying. This can also help maintain the shape of the Boppy lounger.

Finally, get the lounger out and allow it to air dry. Bear in mind that it shouldn't be ironed or dry cleaned as this could damage it.
NB: It is okay to use any washing machine to wash your Boppy lounger.
Nevertheless, it is highly advisable to use a front-loading machine so that you can wash well.
Tips for Keeping the Boppy Lounger Clean
There are several things you can do to keep your Bobby lounger clean and prevent the number of times you wash it.
Here are some tips to keep it clean and fresh for longer:
Cover it with a washable blanket. This way, you can use the pillow without it getting dirty.

Take it outside and expose it to the sunlight and fresh air. This helps to kill bacteria and keep it smelling good.

Store your Bobby lounger in a closet or bag to prevent it from getting dusty when you are not using it. If you use a bag, ensure that it is sealed appropriately to keep debris at bay.
Summary
Now that you know how to wash Boppy loungers, you can give it a try.
But bear in mind that as much as washing your baby's boppy lounger is good, it should only be done when necessary.
In many cases, the newborn lounger isn't washing machine friendly and this can make it a bit hard to navigate washing it.
This is why you should get a cover for the lounger. You can also cultivate the habit of using a soft cloth or blanket when you place your child on the lounger.
This goes a long way in reducing the risk of the lounger being dirty.
Frequently Asked Questions
Can you wash Boppy Lounger?
A Bobby lounger is very comfortable and your child may use it more often. Thankfully, they are washable.
If it gets a tiny bit dirty, you can either wipe the dirt using a mixture of washing soda and warm water or just wash it in the machine.
Is the Boppy Lounger safe?
If used appropriately, the Boppy lounger is safe for your child. It is meant to be used when your child is awake and not asleep.
If you use it when your child is sleeping, there is a risk of suffocation.
So to enjoy all the benefits of this product, ensure you follow the safety precautions when using it. You can find an extensive user guide here.
Do you wash Boppy Pillow before use?
If it's your first time using it, then you might consider washing the covers just to be sure you get rid of chemicals or dirt from transportation.
After that, you are free to keep using it without washing often.
Washing your boppy pillow before every use is hard work. To avoid the stress, simply wash the covers once in a while.
You can hand wash or machine wash the covers based on the manufacturer's guide.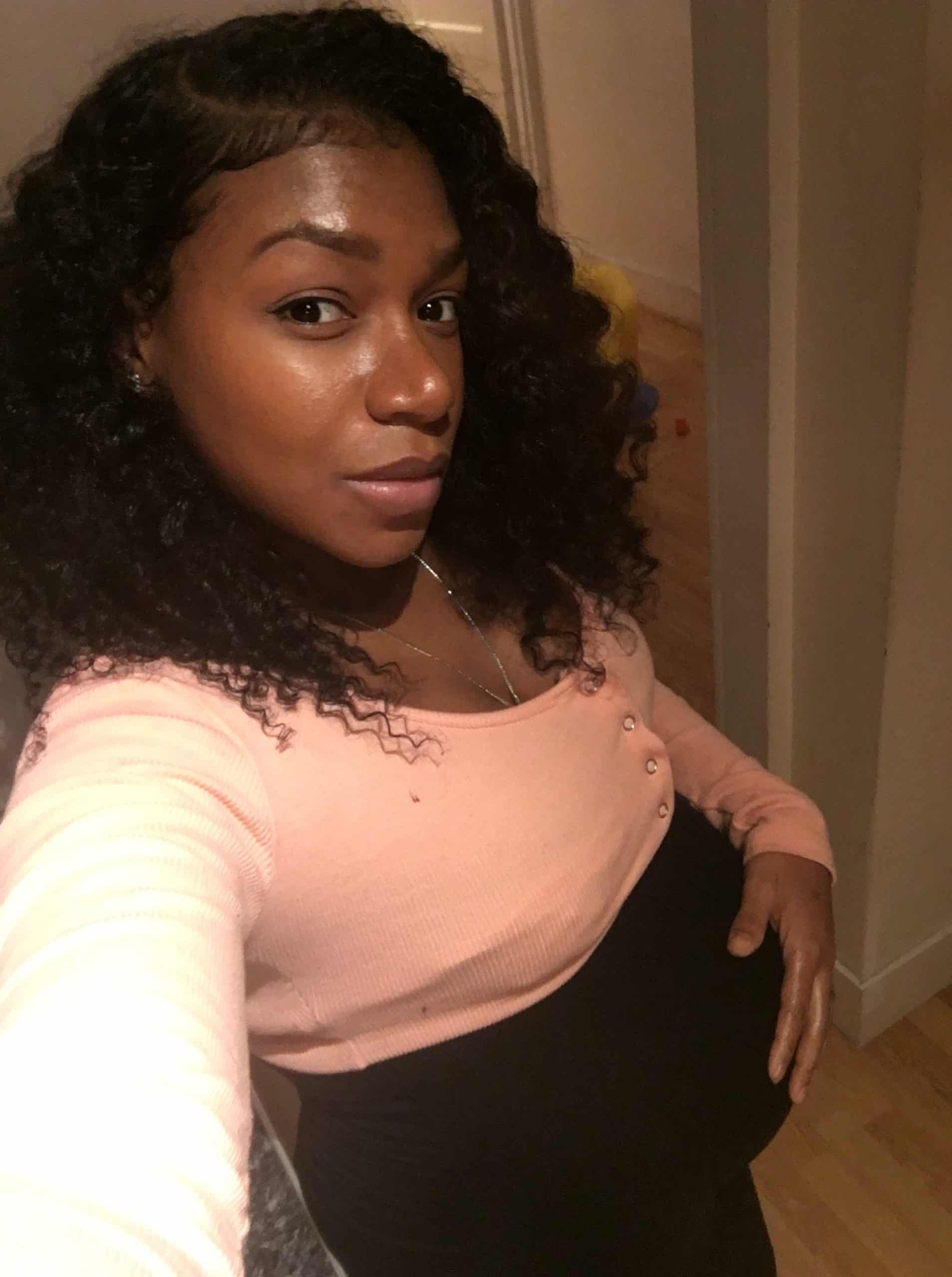 Iesha is a loving mother of 2 beautiful children. She's an active parent who enjoys indoor and outdoor adventures with her family. Her mission is to share practical and realistic parenting advice to help the parenting community becoming stronger.