Whether in the neighborhood, school, or grocery store, Samuel is a name that's pretty easy to come by.
Understandably, you'll need to set your boy apart from the numerous "Samuels" around.
Fortunately, there's a wide range of nicknames for Samuel from which you can choose.
This way, many people will not answer at once when you call your boy's name.
Giving your kid or loved ones a modern nickname will make them feel more confident among their peers.
That's why we made a list of cute, cool, and unique nicknames to broaden your choice.
But before we proceed, check out the meaning and origin of Samuel!
Origin and Meaning
Derived from the Hebrew word "Shemu'el", the name Samuel means "God has hearkened".
In the Book of Samuel in the Holy Bible, a story is told about a woman named Hannah.
Even though her husband, Elkanah, loved her, Hannah was barren.
She prayed to God to give her a child, with a promise to dedicate the child to the Lord.
God heard Hannah's prayers, and she gave birth to a boy, who was named Samuel. In return, she dedicated Samuel to the Lord, who later became a key personality in Israel.
In the 16th century, the Puritans made the name Samuel popular. And to date, the name has always been a favorite across the world.
Now, let's move on to the best nicknames for your favorite Samuel.
Cute Nicknames
One of the simple ways to appreciate your loved one's beauty is to give them a cute nickname.
Check out these sweet amazing choices that will make them happy:
Sammy – One of the most popular nicknames for Samuel

Sam – A common nickname for Samuel

Sambaby – A cute nickname for a baby boy

Lil Sam – An excellent choice for little Samuel

Ammy

Samath –Choose this amazing nickname for a girl named Samantha

Boss-Sam – Pick this nickname for the guy who acts like a boss

Simon

Sam-may

Samary

MC-Sammy – Perhaps the guy loves music, this nickname will make him happy

Sammy Jammy – If Sam loves attending parties, this is a great nickname for him

Samshine – Choose this nickname for someone who has brought sunshine into your life

Samwell

SM – An abbreviation for Samuel

Sam Wise – A befitting nickname for a wise guy

Salsam

Samz

Sam Keyz – If the guy plays the piano keyboard, this nickname will be a good choice

Big Sam – Pick this nickname for a big guy

Muel

Muley

Samay

Samzy

Shazam

Sampson

Mr. Sam – Choose this nickname for both the young and old Samuel

Samstrings – Use this nickname if the guy plays the guitar or other stringed instruments.

Sammy Cent – An excellent choice for the guy who is always willing to spend money.

Samos
Funny Nicknames
Choosing a funny nickname for someone who makes you laugh is not a bad idea. Check out these funny nicknames for Samuel:
Sammy Gaga – Choose this nickname for someone who always acts excited

Simpson – Named after the popular TV series "The Simpsons"

Sambo – If the guy is tough, give him this nickname

Samsung – Pick this nickname for the tech guy

Sammy-boo – Perfect for the man who makes you laugh

Samich – Use this nickname for the guy who loves sandwiches

Sam-Rose – A nickname for Samantha

Sis Sam – For the guy who prefers to dress and act like a lady

Sammy Berry –The perfect nickname for someone who loves all types of berries

Sambam – The guy who doesn't like giving tips

Shaggy Sammy

Chatty Sam – A guy who never stops chatting

Sam the Ram – A befitting nickname for the stubborn guy

Samad

Sambankey

Rambo – Pick this nickname for the rough and tough guy

Popsam

Sammie-poo – A funny nickname for the baby who uses several diapers daily

Popsy Sammy – The young guy who acts like an old man

Samonkey – Pick this nickname for the guy who makes some funny gestures like monkeys
Short Nicknames
Choosing a short nickname for your loved one can be fun too. Here are some excellent choices for you:
Amy – A cool nickname or the lady named Samantha

Sams

Mels

Eli

Sal

Uel

Muel – Derived from the last 4 letters of Samuel

Sully

Melly

Samzi

Sel

Simi

Shem

Samus

Amu

Mue – Just to keep it simple

El

Mas

Leu

Siri – Seems to have a basic knowledge of everything
Cool Nicknames
Perhaps the Samuel you know is super cool, you'll want to give him a cool nickname. Take a look at these awesome options:
Samski

Sassee

Sprinkles

Samir

Sammy Q – Choose this nickname for the highly intelligent guy

Sam-gram – An excellent choice for the guy who loves to spend all day on Instagram

Sammo

Sapphire – Use this nickname for the person who adds value to you

Sunshine – Pick this for the one who makes you happy

Sammich

Moose

Samay

Samazing – The perfect nickname for someone who is simply amazing

Sparky – A good choice for the one who always looks neat and confident at all times

Ice Sam – If he's always as cold as ice, this nickname is the right choice

Samness

Salsam

Sam Smith – Named after the popular English songwriter

Smarty

Muely
Creative Nicknames
Do you prefer creative nicknames for your favorite person? Check out this list:
Goddamsam

Sam Bee

Sammy Slammy

Sammy Whammy

Samwelli

Sampo

Sam-a-lamb – Pick this for someone as quiet as a lamb

Samara

Sammyboy

Sammy Nation – A good nickname for the guy who has a great leadership quality

Samburger – Consider this for the guy who can't go a day without eating a burger

Nice Sammy – A sweet nickname for the friend who is always willing to help

Samspider – An excellent choice for the boy whose favorite movie is "Spider-Man".

Sambankey

Samrich – Choose this for the guy who has lots of money

Sam-media – He spends most of his time posting pictures and videos on social media.

Shammy – The guy who acts in a clumsy manner

Samathy

Samanthy sprinkler

Sam the hammer – Always uses forceful means to get what he wants

Sambucal

Sammy the hammy

Samouel

Samuelito

Sam the man – For the fearless and powerful guy

Simba – One of the fictional characters from the popular Disney movie "The Lion King"

Sammy plop

Samson

Sami macho – Perfect for the guy with big muscles

Samburd

Samer – He is skilled at scamming people; don't make friends with this guy

Mimo-Sami

Priamsammy

Sasquatch

Sam-time – A person who is always conscious of the time

Sammy Tee – Pick this nickname for the guy whose middle name starts with the letter T

SBD – This means "silent but deadly". Pick this nickname for the guy who is troublesome but looks quiet.

Simi

Samarty

Sammy money – A guy who is always willing to give out money
Unique Nicknames
There's nothing wrong with giving the special Samuel in your life a unique nickname.
Here are some amazing options from which you can choose:
Smally – He's older but looks younger

Salmon

Leumas

Sami-pedia – The human version of Encyclopedia

Samcool – Always cool with everyone he comes across

Mister Sammie – Use this for the boy who is gradually becoming a teenager

Clever Sam – This nickname is great for a smart guy

Shoogie Woogie

Sammy Lee – Use this for the guy who loves the Korean culture

D-Sam – A simple and special nickname for the guy you admire

Samus

Sammie Potter– From the famous movie "Harry Potter"

Saem

Bossman – A good nickname for the bossy guy

Slammy

Samath – Someone who is good at mathematics

Sally

Sugar buns – For a loving and caring partner

Bunnie

Melly
Names Similar to Samuel
There's no doubt that Samuel is an amazing name. But if you feel the name is too common, here are 20 amazing names:
Isaac

William

Henry

Timothy

George

Alexander

Arthur

Joshua

John

Robert

Nicholas

Noah

Peter

Jacob

Anthony

Stephen

Luca

Albert

Frederick

Elijah
Famous Names
Samuel is a common name, even among celebrities. Here are 10 famous people with this amazing name:
Samuel L. Jackson

– A television actor and film producer from the United States.

Samuel Walton

— An American businessman

Samuel Adams

– The founding father of the U.S.

Samuel Cosmi

– American football player

Samuel Witwer

— American musician and actor.

Samuel Mukooza

– Ugandan retired basketball player

Samuel Johnson

– An English author

Samuel Fatu

– A professional wrestler from the United States.

Samuel Bartsch

– Japanese voice actor

Samuel Arrendondo

– American singer
Variations of Samuel
Like most Biblical names, Samuel has been changed into different languages. As a result, the name has different spellings.
Here are 10 variations of Samuel:
Samuli

Ismail

Kamuela

Samu

Sawyl

Somhairle

Saamuel

Shmu'el

Samantha

Samuele
See similar posts:
Final Thoughts
From the nicknames for Samuel, we are sure you've made the best choice. Having a cool, unique, or cute nickname is a great idea.
Apart from being a modern way to stand out, it brings out a name's uniqueness.
Since there are many nickname options for you in this article, feel free to choose as many as possible.
Frequently Asked Questions
What Is The Nickname Sam Short For?
Sam can be the short form of Samuel, Samantha, and Samson. Samuel and Samson are both common Biblical names for boys.
On the other hand, Samantha is a name for girls. Samuel means "God has hearkened" or "God heard". Samson means "man of the sun."
There's a belief that Samantha is the feminine version of Samuel.
What Middle Names Go With Samuel?
There's a wide range of middle names that go with Samuel. These names include Levi, Oliver, Leo, Owen, Philip, and Ryan.
You may also consider Timothy, Francis, Ethan, David, Christopher, and Archer.
How Popular is Samuel?
As with other Biblical names, Samuel is a very popular name. For more than a century, Samuel has been among the top 100 names in the United States.
In the 1960s, Samuel almost left the list of top 100 names but didn't.
Ever since then, the name has not ranked as low as it did during that period.
With the introduction of unique nicknames, Sam and Sammy being the most common, Samuel will continue to be popular.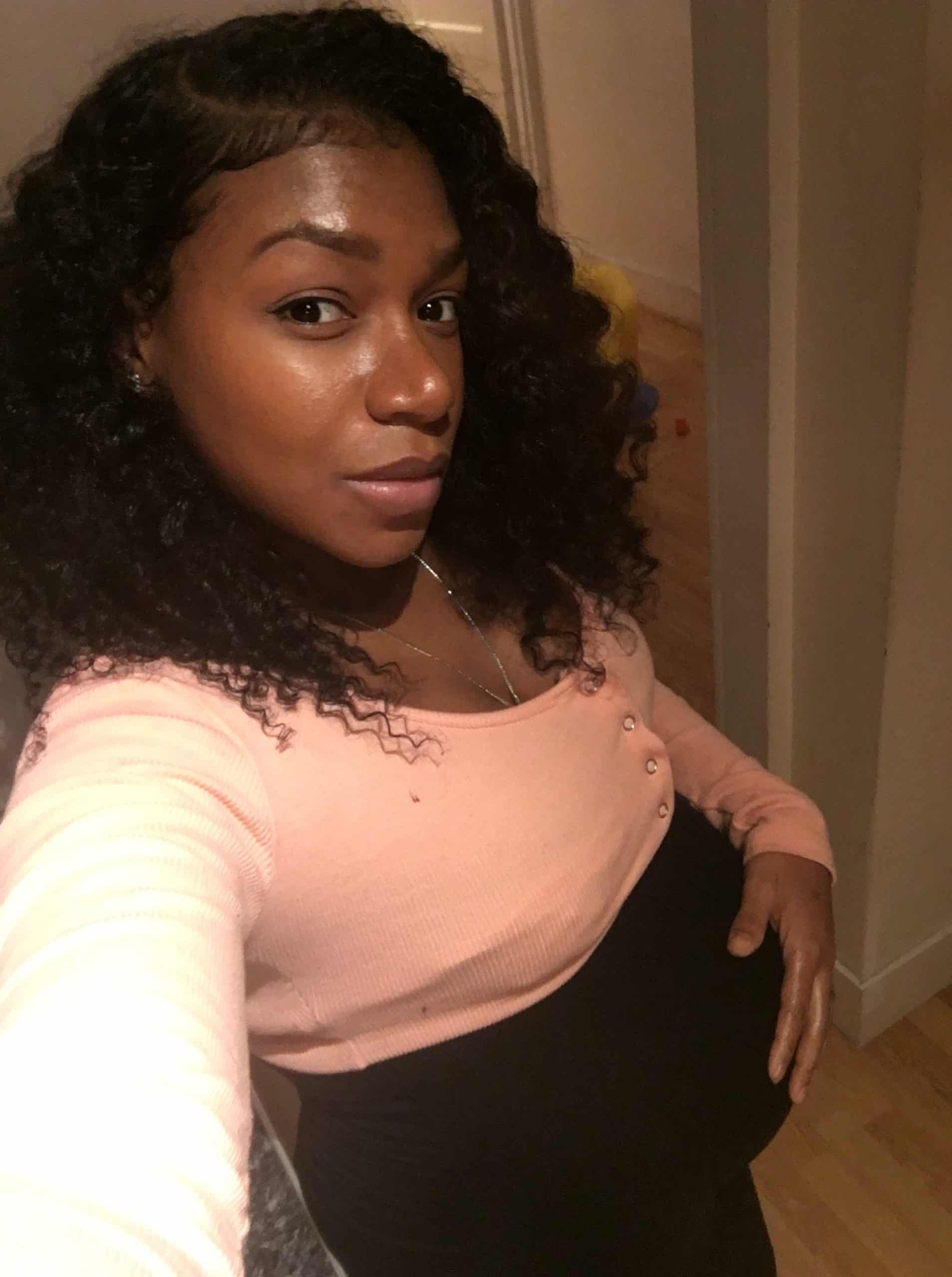 Iesha is a loving mother of 2 beautiful children. She's an active parent who enjoys indoor and outdoor adventures with her family. Her mission is to share practical and realistic parenting advice to help the parenting community becoming stronger.