The thrill of having a baby is a feeling that one cannot express; however, creating a corner for your little one can be intimidating, especially if you have less space.
The thought of organizing baby room with limited space is quite common.
Whether you live in a small apartment, you need to accommodate more than one child, or even if you are unsure where you should put your toddler's things, there are several ways of organizing the perfect room for your little one.
Organizing Baby Room With Limited Space
Whether you are designing a nursery for a big or small bedroom (or anything in between), there are several innovative and creative methods to make the most of your available space.
Organizing a nursery in a limited space can be challenging as everyone wants it to be functional and space-saving for the baby's strong growth.
It is pretty challenging when managing some extra space as you need to decide upon a particular corner of the room.
If you are sharing a closet and a room with the baby, you must remember that all your closed will be filled with babies stuff only.
Every aspect of a baby's development needs to be managed (at least the essentials), such as feeding, bathing, sleeping and playing, especially if you are thinking about getting a baby gym.
To accomplish this, you'll need storage ideas that maximize your home's space.
For example, you can quickly and clutter-free organize your closet by organizing your nursery correctly.
In addition, you can keep the stuff you need by removing unnecessary items and maximizing your storage space in the house.
1. Nursery Storage Organizer With 5 Drawers
The soft-side metal frame storage unit from mDesign will help you organize your child's closet and nursery.
Clothing, booties, diapers, and other necessities can be found here with ease.
This store is a perfect blend of modern design and functionality.
The units are lightweight, simple, and incredibly versatile, making them the ideal option for bedrooms and closets that are often crowded.
Combine them with other organizer units for more spacious storage solutions. The hardware for assembly is included.
Any of your baby's essential items can be organized and stored in the 5-drawer storage organizer unit, including clothing, booties, diapers, onesies, stuffed animals, and more!

Feet can be twisted to accommodate uneven floors.

Floors are protected from scratches and damage by plastic feet caps, and reinforced fabric drawers prevent sagging when full, allowing you to pull them smoothly and efficiently.

The steel frame is topped with an MDF top and breathable polypropylene drawers in a jute pattern.

Approximately 17.7″ x 11.8″ x 37″
2. Baby Play Areas: Making Space for Them
Even though newborns are so tiny, they bring an army of things with them.
There are usually several baby items such as a bouncer, jumpers, high chairs, playmats, etc.
As a parent with both a house and a job, it is impossible to live without these baby gears, especially if you do not have enough help.
Despite having ample space, you should not overspend. You only need to get the essentials if you have a limited amount of space.
Also, with your baby's growth, you may have to get rid of some things or sell some baby equipment that you no longer need as your baby gets bigger.
3. Install A New Clothing Rod Inside A Closet To Hang The Baby's Clothes
With a limited amount of space, it's crucial to organize it properly, so it doesn't look cluttered.
For example, baby's outfits, onesies, etc., can be hung in the closet. Separate drawers or cubbies can also be used to store bibs, burp cloths, socks, shoes, blankets, swaddles, hats, and other baby accessories.
The caddy or shelf can also be assigned to the baby's toiletries, toys, towels, bath essentials, baby medicines like gas drops, and baby's health essentials like a Windi, a Frida aspirator, etc.
The clothes you just bought for your baby should be kept in the closet, whereas the clothes the baby is already wearing can be sorted into the bin.
Receiving blankets, shoes, and onesies can be organized using a hanging organizer.
Also read: What Is A Baby Receiving Blanket
Summary
Here you have the answer to organizing a baby room with limited space!
You can utilize your space smartly by setting up sleeping bays, diapering areas, nursing areas, clothes storage areas, and play areas.
By combining creative solutions and focusing on your baby's priorities, you can make sure that the nursery is functional, and you can make life so much simpler.
Consider using minimalist design elements when you want your baby's nursery to be as spacious as possible.
Frequently Asked Questions (FAQs)
What should be the location of the Crib in the nursery?
It is best to place the Crib near the door of your baby's room if you find yourself stumbling about in the middle of the night.
What's the best time to put baby stuff on?
It is common for expecting parents to hold off on buying baby stuff until they find out what gender their child is.
However, you should start buying things for your baby as soon as possible, no matter what gender they are.
What is the recommended distance between the Crib and the wall?
Ensure that your baby's Crib is positioned one foot away from all walls, furniture, and cords.
If you have a crib, do not put it near or in front of a window. Before installing your Crib, it is essential to check its structure.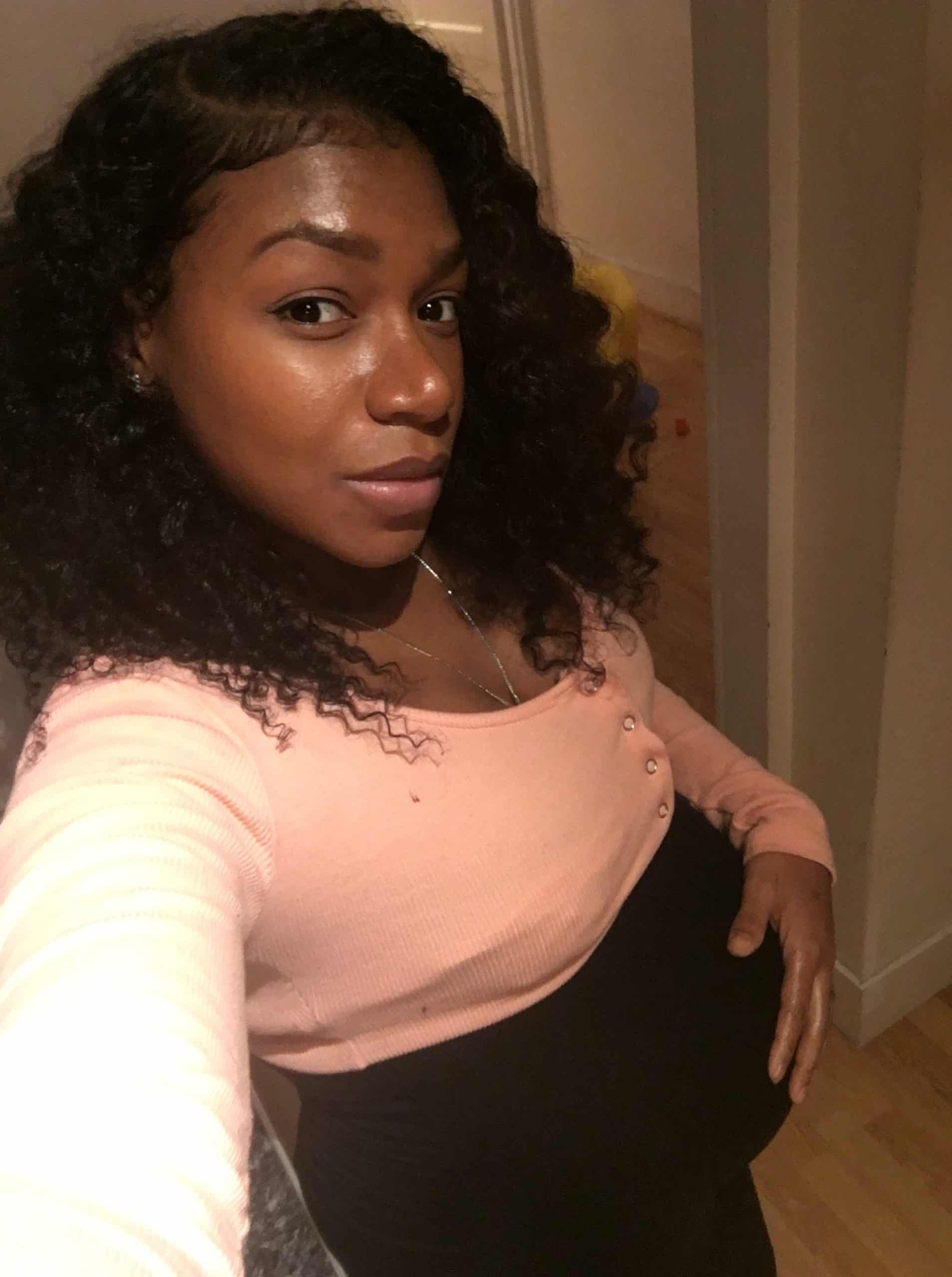 Iesha is a loving mother of 2 beautiful children. She's an active parent who enjoys indoor and outdoor adventures with her family. Her mission is to share practical and realistic parenting advice to help the parenting community becoming stronger.