Are you looking for the best pregnancy announcement ideas for grandparents?
What to Consider When Looking for Pregnancy Announcement Ideas For Grandparents
First, think about how you want to break the news.
Do you want to keep it all traditional, or are you ready to go digital and use social media?
Second, how soon after finding out you are expecting should you break the news?
Are you willing to wait until the tricky first trimester is over?
Some soon-to-be parents prefer breaking the news to loved ones at the beginning of the second trimester.
This way, they will have weathered the first 12 weeks of pregnancy, when many miscarriages occur.
Third, do you want to know the sex of the baby first so that you can share the news?
If so, this might mean waiting until 18 to 22 weeks of the pregnancy.
These are the weeks when the ultrasound can show the sex of the baby.
There is also the consideration of the distance between you and the grandparents of the little one.
Taking this into consideration will help in finding the appropriate way to tell them the good news.
You can do it in person or have a gift delivered if they live far away and you are not in a position to travel.
Pregnancy Announcement Ideas For Grandparents
Now that you have considered all the above scenarios and know when to announce the pregnancy to grandparents, here are a few ideas to consider:
1. Say it With a Cute Romper
You can never go wrong with baby clothes – the cuteness they offer is underrated.
And, when you are over and grandpa's and grandma's house, they can always dress the baby in that piece of cloth.
Customize the romper with your preferred message.
There are plenty of options online to choose from.
We found this particular message quite hilarious.
2. Picture Frame
How about a gift with a framed baby's sonogram?
There are several options to choose from, allowing you to personalize with a cute or funny message.
This wooden frame, the Pear head frame, and this modern glass frame are quite a catch, don't you agree?
3, Personalized Key chains
Are your parents' age getting the better of their memory and they keep forgetting their keys?
Or maybe you want to get them a gift that also symbolizes their love?
A pair of key chains that form a heart, when combined, would be a perfect gift for them.
And an excellent way to anoint their soon to be status with some customized messages.
This particular pair of stainless steel key chains caught our attention – the love-heart formation is out of this world when both are combined.
Another fancy option is this silver key chain with an arrow-shaped part.
Better still, find a key chain that captures each grandparent's hobby.
For example, this key chain with tool-set decorations is a real catch for the grandpa's because they are clearly the only ones who know how to work tools around the house.
4. Maybe a Tumbler
The new grandparents in town deserve to enjoy their favorite drinks in a fancy and personalized utensil, like this set of tumblers.
With the included straws and straw brush, this will be their new drinking companion.
5. Mugs
Or a pair of customized mugs. You can opt for tempered glass mugs, like this pair with grandma and grandpa bears.
Or this set of fancy ceramic coffee mugs.
Maybe this exquisite mug with its own spoon and coaster.
Ways to Announce Pregnancy to Family at Dinner
If you opt to announce during dinner with other family members, you can do it with a drink.
Remember to get personalized wine bottle labels, like this set of 8, or this set with 4 labels.
Related post: 6 Fun Ways To Announce Pregnancy To Family In Person
Or sweeten the desert bit of the dinner with a topper on the favorite family's cake.
Amazon has plenty of options to choose from, including toppers with specific genders if you already know the baby's gender.
The perfect pregnancy announcement ideas for grandparents are plenty, and you will be spoilt for choice.
Just think about when you want to break the news and whether you want to buy personal gifts for each grandparent.
Related Post: How Often Should Grandparents See Their Grandchildren
Frequently Asked Questions
Can Grandparents Send Birth Announcements?
Besides the joy of bringing a new being into life, sharing the fantastic news can be an exhilarating moment.
Selecting who's fit to share the good news is a matter of preference and style.
However, as per most traditions, the baby's parents send the first notice notifying close family members of the big announcement.
Grandparents can also join to inform other family members and friends.
What's utterly essential is sharing the news with close family members and people you feel most connected to before the rest of the world.
When Is The Best Time To Send Birth Announcement News?
There is no hard rule when you should share the fantastic news about the birth of a child.
However, it's best to send the birth announcement news as soon as possible, ideally between the second and eighth week after the birth of your child.
Etiquette dictates sharing the information before the sixth month.
The first weeks into the parenting realm can be exciting and hectic. In general, the baby and adjusting to the new life can occupy the best of you.
Sending the birth announcement news might be one of the last things running through your mind for the moment. No biggie. It's allowed and reasonable.
Will People Who Receive Pregnancy Announcement Interpret This as Asking For a Gift?
Pregnancy news is music to your loved one's ears.
Pregnancy and birth announcements are a way of sharing good news, and the recipients are under no obligations to send presents.
Infact, most people are thankful and feel special that you shared the news.
If you receive gifts, consider sending a personalized thank you as cognizance of their kindness.
Is There A Bad Time To Announce Pregnancy?
Telling someone about your pregnancy at the wrong time might end up with you getting a reaction you didn't expect and instead getting hurt.
Most importantly, don't disclose the news if you aren't prepared to talk about it. People will have many questions for you.
It's best to share the information when you feel comfortable and confident.
Other instances that may not be suitable to announce pregnancy include funerals when someone else is celebrating a huge milestone.
You don't want them accusing you of stealing their thunder. It's not a good idea to announce a pregnancy among people who have sensitive issues.
For instance, if they have just undergone a miscarriage.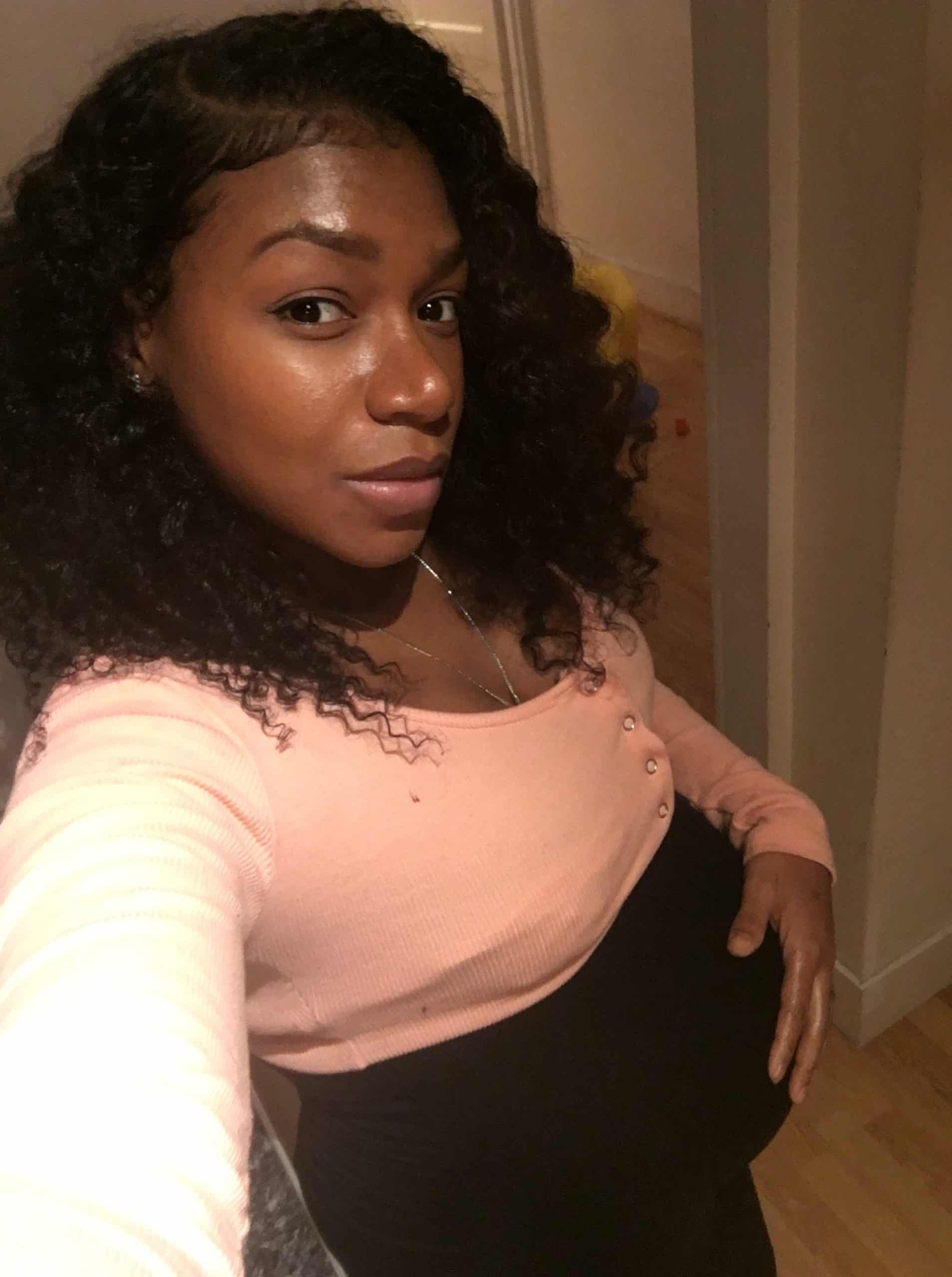 Iesha is a loving mother of 2 beautiful children. She's an active parent who enjoys indoor and outdoor adventures with her family. Her mission is to share practical and realistic parenting advice to help the parenting community becoming stronger.