-- Discover a safe space for women to meet, listen and share valuable advice!
The Mothers Community is a safe online community sharing advice on fertility, pregnancy and motherhood through to menopause. Join Community Here --
Are you pregnant and unhappy in relationship and do not know what to do to alleviate the situation?
Like some individuals, you could be feeling drained and unhappy in your relationship while still pregnant. But shouldn't pregnancy be a happy moment in a relationship?
Yes, it should. Unfortunately, it is the opposite in some relationships.
Before pregnancy, you and your partner were probably all over each other, always doing stuff together and having the best time while at it.
And now that you are expecting your little bundle of joy, things seem to have turned upside down.
But, believe us, this happens quite often, which is why we have some answers to help you deal with this and proclaim your happiness.
Pregnant and Unhappy in Relationship: Top 3 Reasons
While there are numerous reasons why you are suddenly feeling unhappy in your relationship when you are pregnant, we can mostly narrow them down to three causes:
1. Lack of a proper support system
A little support from our loved ones can go a long way, especially during pregnancy.
Pregnancy comes with many challenges; your body changes, you have so many hormones, and you probably do not know what to expect each waking day.
This usually leads to bouts of depression and anxiety.
Is your partner supporting you through all this? This could be the root of your unhappiness.
But, you also need to ask yourself, do they know what you are going through? You must maintain an open communication system with your partner.
Tell them everything that bothers you, from your pregnancy to your relationship and anything else.
Most importantly, have a circle of friends, relatives, and even mentors you can talk to, not just your partner.
It will help alleviate any feelings of depression or anxiety you might have.
Knowing that you have a shoulder to lean on during this experience is a foundation for happiness during pregnancy.
Learn about what to do about unsupportive partner during pregnancy
2. Your Mood Swings
Like your monthly hormonal changes, pregnancy has lots of hormonal changes that cause you many mood swings.
As if that is not enough, the hormonal changes might give you an emotional breakdown, which is worsened by issues such as an unsupportive partner, illness, work-related stress, or alcohol problems.
Rely on your doctor or counselor to help you and your spouse understand what you are going through.
Your partner needs to be more sensitive and accommodative so that you might have it easy during this time.
Also, you must understand why your moods change too much and what might be affecting your spouse.
Your spouse might have grown apart due to the subconscious jealousy created by your obsession with your baby.
You need to ensure your relationship does not change due to the baby and you still love your spouse enough and give him much attention and care.
Increased bonding between you and your partner will improve your happiness, and your baby will grow into a happy family.
3. Increased responsibility
Pregnancy brings in a lot of responsibilities. You are now caring not just for you and your partner but also for another human being.
This feeling of being responsible for another being could be overwhelming, especially if the pregnancy were unplanned.
It could worsen if you feel like your partner is not meeting their end of the deal in preparing for the baby.
This might happen if you find yourself planning and taking care of everything that involves planning for the baby's arrival.
First, have a sit down with your significant other and talk about the situation. Then, if possible, have a to-do list and assign specific duties to each other.
This way, each one knows what they are in charge of rather than working on assumptions of what one should do.
Second, seek counseling. It will help you improve your communication and learn how to deal with the new responsibilities you both bear.
The Bottom Line
If you are pregnant and unhappy in relationship, the first step to fixing this is realizing the root cause of your unhappiness.
Talking to your partner, having a strong support system in and outside your home, and seeking counseling and great ways to start mending the situation.
Also read: Shaving After C Section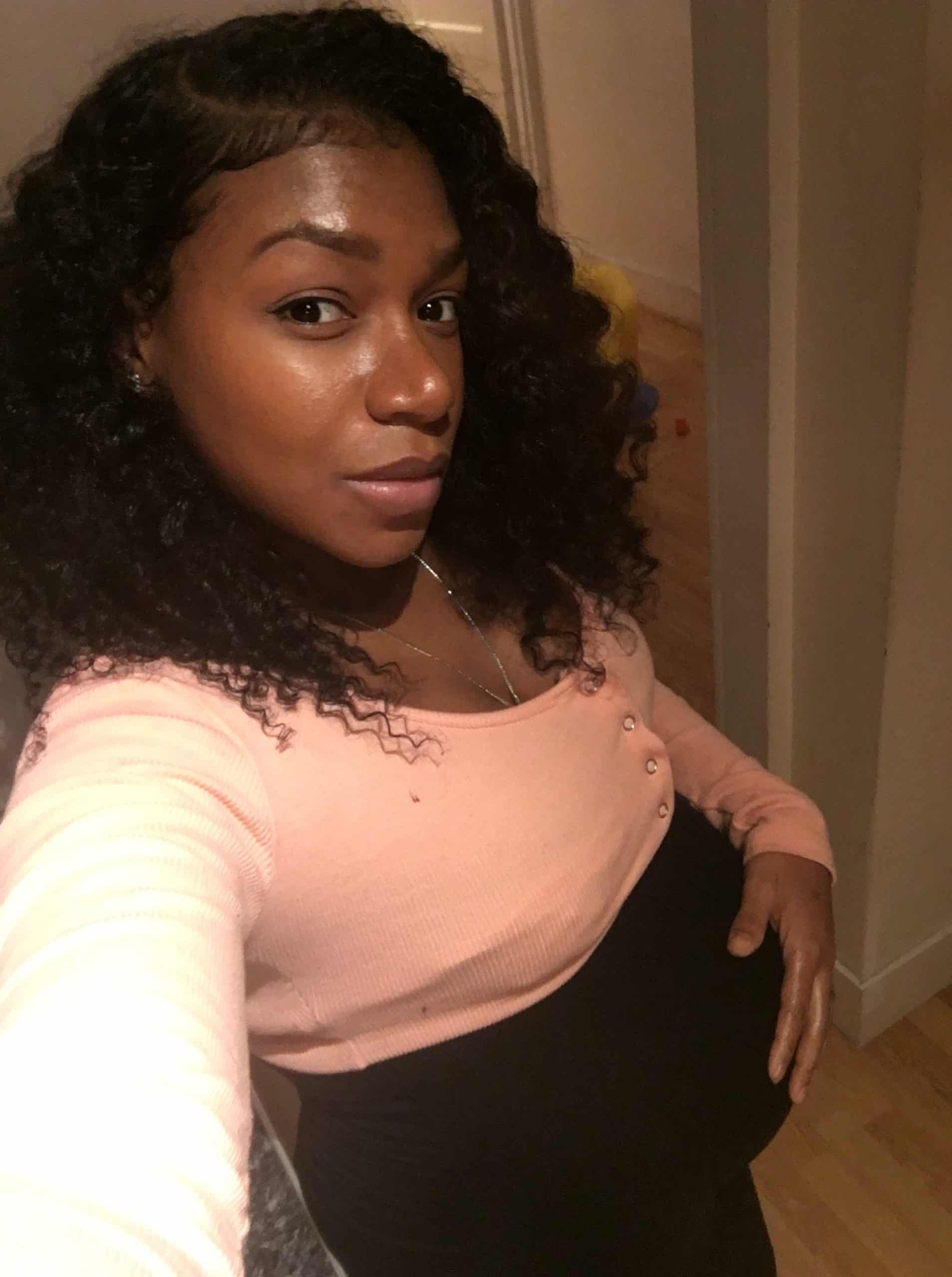 Iesha is a loving mother of 2 beautiful children. She's an active parent who enjoys indoor and outdoor adventures with her family. Her mission is to share practical and realistic parenting advice to help the parenting community becoming stronger.
A safe space for women to meet and find support!
The Mothers Community is a place to connect with women who are at a similar stages in life–from fertility, pregnancy and motherhood through to menopause.
Join a community who are there to listen, share information and offer valuable advice. Join Community
Take matters into your own hands! Expert advice for Fertility, Pregnancy and Motherhood! Discover More Here