Taking a leave of absence from work when a new child comes into your family is an option that every parent wants, but what's actually available to parents is rarely equal.
When you're looking at the policies that different companies might have you might want to know: what is shared parental leave?
Shared parental leave is a term that is generally used to describe leave options that allow parents to split some or all of the time that they have off between themselves.
This can include taking leave together or separately, and it can allow one parent to end their leave early and the other parent to take the time remaining.
In this article, we're going to describe exactly what this kind of leave can look like, and where it might actually be available for different employees.
The concept of shared parental leave is slightly varied, depending on exactly what you are talking about.
Some countries, like the UK, have statutory Shared Parental Leave (SPL) regulations that all employers need to abide by, and this obviously has a specific definition.
In more general terms, however, shared parental leave usually refers to any policy that allows parents to split the leave that they take between themselves, regardless of their gender or birthing role.
Shared Parental Leave usually means that the entire leave period can be taken by one or either parent, or it can be taken together.
This allows parents to be more flexible about how they return to work, and how they are both able to care for, and spend time with, their children.
In the United Kingdom, all employers are required to offer Shared Parental Leave, which can be claimed by the mother, father, spouse, or partner – including civil partners and partners of the same sex.
Shared parental leave options are also available for adopting parents.
Mothers can take Maternity leave and pay while the other partner takes Shared Parental leave and pay.
To do this, mothers essentially offer up some of their own leave to their partner, reducing the amount of time that they can take but allowing fathers or other partners to take more time than would otherwise be available.
This could mean that both parents take leave at the same time (meaning their overall time on leave would be reduced) or that one parent takes some of their parental leave time and then the other parent takes over for the rest.
Shared parental leave can make a huge difference to many families, particularly because of the reduced options that fathers or other parental figures have for taking time to be with a newborn or newly adopted baby.
In the U.S., for example, employers are only required to offer 12 weeks of unpaid maternity leave, according to the Family and Medical Leave Act (FMLA).
There is no federal mandate that supports the rights of fathers and other partners to receive any time off at all.
In the UK, the legal amount of paternity leave that employees are entitled to is just 1 or 2 weeks, which is significantly less than the up to 52 weeks that are available for mothers.
Shared Parental Leave helps to reduce that gap, allowing mothers to share some of their leave with their partner.
In the United States, there is no requirement of any kind for companies to offer shared parental leave.
In fact, the US is considered one of the worst OECD countries when it comes to parental leave in general.
Only maternity leave that's unpaid is federally mandated and, even then, mothers need to be with a company of at least 50 employees, they need to have worked for that company for at least 12 months, and they need to have worked for at least 1,250 hours in the past year to be eligible.
With that being said, some states do require businesses to offer more in the way of parental leave, and some companies choose to expand their offering way beyond the legal requirements.
Since it is not a legal requirement, shared parental leave is relatively rare in the United States.
Companies would have to establish this kind of leave in their own specific policy, and it would therefore only apply to employees where both parents worked for the same business.
With that being said, there are some companies that offer equal parental leave, or at least more generous options for parents beyond the standard mandated maternity time off.
Some large and notable companies with generous policies for both parents include Netflix, Etsy, Hewlett-Packard, Lululemon, and Dropbox which all offer six months or more of paid time off for any new parent – regardless of their gender.
These companies are certainly in the minority, though.
In fact, parental leave options in the US are so limited that 76% of new fathers are back at work less than one week from the birth of their child, and 30% of new mothers are unable to take maternity leave of any kind, paid or not.
You shouldn't miss on our other favorite picks in this category:
So, what is shared parental leave? Shared parental leave generally refers to an option that allows parents to share the amount of time that they take off work when they have a new child.
This usually means that the mother will reduce the amount of maternity leave that she is entitled to and offer that time to her partner.
Shared parental leave is a legal requirement for employers in some countries, like the UK, but it is very rare in the United States.
Very few US companies offer any kind of leave to any parental figure besides the mother, and a shockingly high number of mothers do not get any leave at all.
FAQs
Shared parental leave is a great option that allows both parents to share responsibilities in the crucial early weeks of a new child's life.
It does generally reduce the amount of maternity leave that is available to the mother, though, so it is an option that requires careful consideration.
In some countries, both parents are eligible for paid shared parental leave, however, other countries have only unpaid options or different options for each parent.
In the US, shared parental leave is not a federal requirement, so it can be refused by your employer.
In other countries, such as the UK, it is a statutory right that cannot be refused.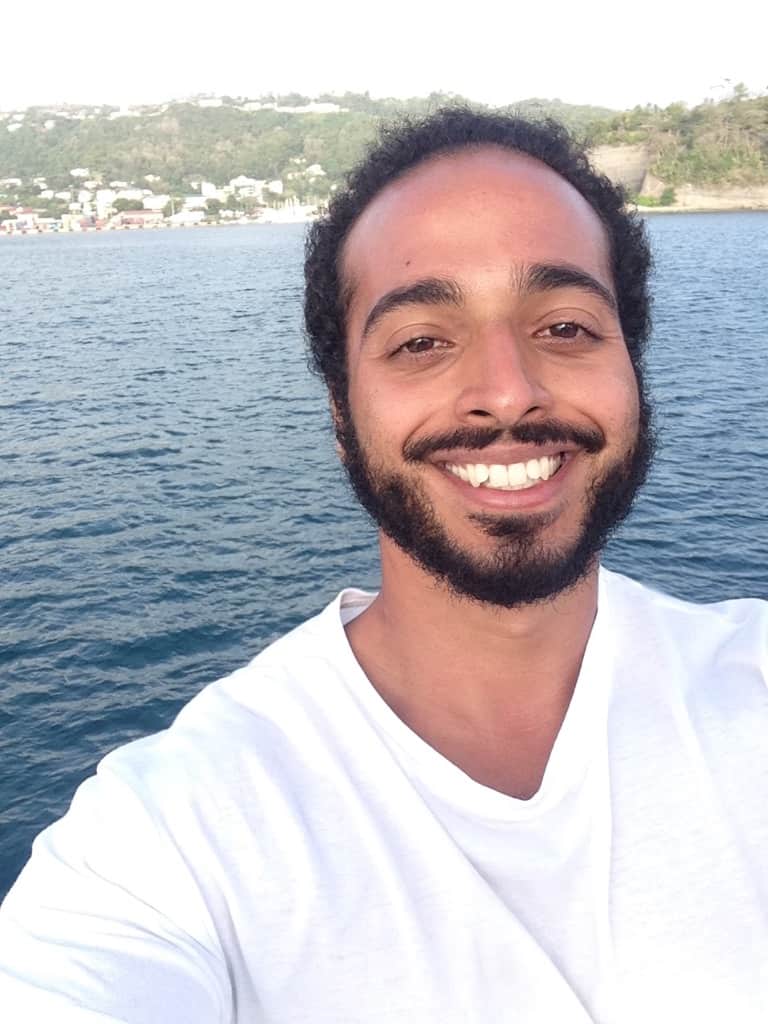 Mo Mulla is a work-from-home dad who co-parents 2 beautiful children and blogs all about his lifestyle with smart parenting tips and practical lifestyle hacks!