Motherhood is a lovely feeling. From the exciting news of conceiving to holding that little bundle of joy, it takes you on a beautiful journey that is unlike any other.
Hundreds of thousands of women experience the joy of being a mother every day worldwide.
However, having a baby is as challenging, as beautiful it is. A woman's body goes through numerous physical and emotional changes.
While sometimes people understand the mother's sentiments, they are often just overlooked, and the new baby steals the limelight.
A new mother goes through various phases during the pregnancy and is relieved at the time of arrival of the baby.
However, first-time moms may sometimes not know that life will not be easy as the baby will need their full attention.
They also forget that, along with some essentials that will make life easier, they also need some self-care.
This is why we wanted to look at the things new moms need for themselves.
Things New Moms Need for Themselves
Taking a baby home is one of the greatest things that you can do but it's also the start of a tiring journey.
It requires an energetic mom who is emotionally in good health to take care of the newborn.
Most new mothers get so engaged in their newborn's excitement that they do not remember to take care of themselves.
The list of a baby's needs is wide and it can be easy to overlook things that can make your life a lot easier as there are plenty of things that new moms need for themselves.
It is not uncommon for visitors, including friends and family, to buy something for the baby.
But, they often forget that the new mother also needs the right things to be able to take care of the baby.
Besides care and good food, some other things that a new mom in your family or friends might need include breast pads, nursing bras, a baby bouncer to keep the baby busy and much more.
Whether you are a first-time mom yourself or looking for something to gift to friends, let's tell you everything a new mother would need for herself.
1. Nursing Pads and Bras
Their presence at the top of the list indicates how important they are for a new mom.
New mothers typically get their milk supply after 48 to 72 of giving birth. Sometimes your baby may get the chance of latching as soon as you start producing milk, and sometimes they might not.
Leakages are common whether you are breastfeeding or not, and you may need to change your outfit a couple of times a day.
However, you can save yourself from the hassle by getting a box of disposable nursing pads to help you.
Nursing bras are another essential in the hospital and at home.
They help you nurse your baby anywhere, anytime, without being comfortable.
You may get nursing bras for home and some stylish nursing dresses for going out.
They are now commonly available in various styles like tank tops, shirts, and cardigans.
While you may not need all of these, buying a few per need would be sufficient. Though, buying a few nursing camisoles is worth the money.
It's easy to focus on what your baby needs but these simple items are essential for a breastfeeding mom.
2. Breast Pump, Nursing Pillow, and Bottle Sterilizer
Breast Pump – Breast pumps are of two types; manual and electric. Manual breast pumps require you to pump continuously, while electric breast pumps work by themselves.
You can put on the pump while doing any other chore and remove the extra accumulated milk.
They are excellent for working women and stay-at-home moms alike.
A breast pump is a critical need when buying new mom essentials for yourself or gifting to a family member or friend.
Getting up in the middle of the night and needing to breastfeed can be exhausting physically and mentally.
It's just one example of a time when having readily available breastmilk will lift a huge burden.
It also allows your partner to feed the baby while you rest.
Bottle Sterilizer – Talking of the tough lives of moms, making sure your baby never gets sick is another tiresome task as you have to sterilize everything.
New moms are usually sleep-deprived because it's not normal to wake up several times throughout the night to calm the baby.
A bottle sterilizer can save you from going to another room or kitchen to sterilize the bottle when needed.
Just toss the bottles in the sterilizer and get clean ones instantly.
Nursing pillow – A nursing pillow is one of those products that people think only nursing moms need, but it is good for everyone, even husbands!
It is great for holding your baby and they play a major role in letting you relax for a while, especially at times when you are too tired to hold your baby.
3. Essential Self-Care
As well as physical things that can help a new mom, there are other things they need which can't always be bought.
A rest – It can feel for new moms that they can get into a cycle of waking up, feeding the kids, and sleeping.
There are two problems here which are that she doesn't have time for her interests and that the sleep she's getting isn't nearly enough.
Giving new moms a rest can be physical in terms of them getting more sleep or mental in terms of them doing something that they love for a few hours without worrying about kids.
Either way, new moms need a break every now and then.
Groceries – If you have a family member or friend who is a new mom, ask them if they need anything picked up from the store as it can be a huge help. If you are a new mom, don't be afraid to ask someone to help you out.
Help around the home – Trying to keep a home tidy is hard at the best of times. With a newborn child, it becomes near-impossible, especially if your baby is demanding.
Everyone else needs to up their game and help out around the home as the new mom simply won't have the time.
Company – New moms are incredibly strong but dealing with a crying child all day is incredibly stressful, doing it every day can lead to burnout. Every now and again, having some company and someone to listen can help to take away some of that stress.
Wholesome meals – This is especially important in the few weeks following birth when a new mom needs to recover.
A friend or family member bringing around a beautiful home-cooked meal is a brilliant gesture and one that will be highly appreciated.
4. Loungewear and a Good Massage
Lounge wear – Apart from what you need to care for the baby, you need a pair of immensely comfortable, gorgeous loungewear and get free from the worry of formalities for a while. A comfortable set of pajamas are the best gift for any new mom.
We would suggest taking a set of easy-to-wear pajamas with you to the hospital so you can move around comfortably.
It can be quite uncomfortable to wear jeans or trousers post-birth, and some beautiful lounge wear act as a life-saver.
A good massage – When looking at things new moms need for themselves, you can't forget about self-care. Women's bodies go through a traumatic situation during birth as it is something completely new to it.
When the new mom is tired from the birth-giving experience, nothing can beat a good massage post-delivery.
If you are an expecting mom, do not forget to book yourself a nice body massage to feel relaxed and energized to take care of your baby.
And if you are a friend looking for things new moms need for themselves, trust us, some alone time is all they need!
Summary
Having a baby is a wholesome experience, yet it comes with a number of responsibilities and there are many things new moms need for themselves.
Newborn babies require a lot of your time and effort. Remember that new moms also require extra care as their bodies have been through a lot emotionally and physically.
As a new mom, it is essential to take care of yourself to be energized enough to take care of the baby well.
Besides baby clothes, bibs and feeders, there are a few things that new moms need for themselves that are a must.
If you go out to buy stuff for your baby, do not forget to buy everything you need post-delivery.
The essentials include nursing pads, nursing bras, bottle warmers and sterilizers, loungewear, comfortable slippers, healthy food, a warm cup of coffee in the morning, and a nice massage.
If you're a new mom reading this, make sure to ask for help and don't suffer in silence.
For anyone else reading this, make sure the new mom has everything she needs!
While things for the baby are obviously paramount, never forget that the mom needs looking after as well.
Related Posts:
Frequently Asked Questions
What does a new mum need for herself?
Every new mother loves their time with the new baby but there is no doubt that a new mum will also crave some extra sleep and me-time.
When you bring the baby home, it is a rush of emotions, and you want to spend every moment with them.
However, as newborns are quite demanding, a new mother would appreciate a few minutes of uninterrupted sleep, a warm tea or coffee, or a relaxing massage.
If you are thinking of the best gift for a new mom, book her a massage and take care of the baby for a day to let her relax.
What does a new mom need the most?
A new mom needs care and affection the most. Besides nursing pillows, baby rompers, and breast pumps, a new mom needs appreciation and care.
Many people don't appreciate how mentally challenging dealing with a newborn 24 hours a day is.
Many mothers experience postpartum depression, which makes it difficult for them to manage their daily tasks along with taking care of the baby.
In such situations, affection and appreciation from their family and friends can help her cope with the situation better.
What all first time moms should know?
The most important thing all first time moms should know is that you are not supposed to be perfect at everything.
It is a new experience for you, and it's okay to take your time to understand your baby and their needs.
Also, things like your birth plan or feeding the baby may not go as per plan. But, you do not have to feel guilty about it.
It is not your fault. Bonding with your baby may take time. Most importantly, take support when needed.
Whether you think your husband should contribute more or you need your family to support you, do not hesitate to communicate.
Your baby needs a happy mom, not the perfect one.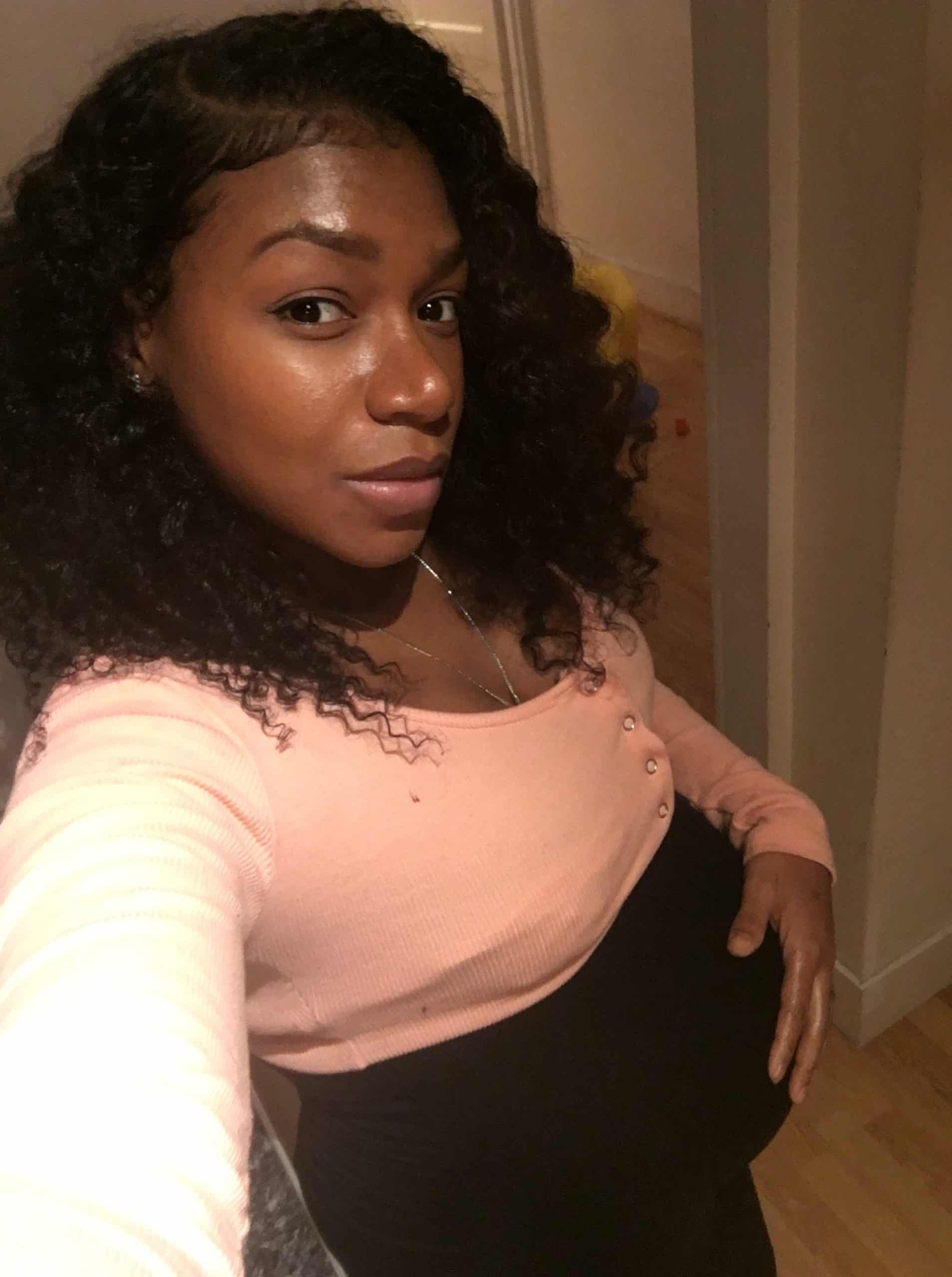 Iesha is a loving mother of 2 beautiful children. She's an active parent who enjoys indoor and outdoor adventures with her family. Her mission is to share practical and realistic parenting advice to help the parenting community becoming stronger.