-- Discover a safe space for women to meet, listen and share valuable advice!
The Mothers Community is a safe online community sharing advice on fertility, pregnancy and motherhood through to menopause. Join Community Here --
Is decorating the crib exciting, and you are wondering about things that hang over baby cribs?
Creating the perfect sleeping area for your baby takes time and lots of patience.
Some of the things you need to consider include a good crib, toys, and an excellent nursery space for your baby to grow and play in.
If you have gone shopping for baby stuff, you have probably noticed some things hang over baby cribs.
How important are they, and what should you consider? This is what you should keep in mind.
Related: How to transition baby to crib from rock n play
Related: Best baby crib toys
Related: Best kids easel
Things That Hang Over Baby Cribs
As a rule of thumb, letting anything hang over your baby's crib is not advisable.
The crib should be as free as possible, and you should even remove extras like blankets and pillows which can choke your baby.
However, some crib designs come with a hanging attachment on top.
What hangs over a baby's crib is known as a crib mobile.
A crib mobile comes with various toys attached, which usually spin and trick the baby's brain into wanting to sleep.
Most crib mobiles run on batteries, and you can choose the toys that go around it based on what your baby likes.
Some crib mobiles also come with a few jingles, which play once it starts spinning.
You can also create custom audio for your baby's crib, so they feel like you're always with them, depending on the crib brand you go for.
Crib mobiles are an excellent way for teaching your child how to respond to visual and audio cues in a fun and straightforward manner.
As with most things that are for your baby, safety comes first.
To make sure that a crib mobile doesn't harm your child, here's what you should consider:
The crib mobile's height should not be close enough for your baby to reach it with their hands. If this happens, they can pull off one of the toys, which can be a choking hazard. You can place the crib mobile around 12 inches above the crib, which will allow the baby to see it but not be able to touch it.
Make sure that you strictly follow all the assembly instructions that come with the crib mobile. Trying to cut corners or miss any steps can have disastrous consequences for your baby. One of the most common mishaps is for the attached toys to fall, which can end up suffocating your baby if they can't move.
Crib mobiles are great for babies who can't sit up or stand on their own. Once this happens, it is time to get rid of the crib mobile so that your baby doesn't remove the toys and try eating them.
If getting a crib mobile is not your thing, there are other things you can hang over the baby's crib.
If it is against a wall, you can hang a picture of your baby or a good painting that your baby can enjoy looking at.
It can also be pictures of important moments in your child's life, like their first smile, their first tooth, and the first time they stood up independently.
You can also have some exciting lights wired above your baby's crib for when you're playing together.
For something that will last, you can create an educational mural on the wall above your baby's crib that they can use for years to come.
The safety of your baby must always come first.
When it comes to things that hang over baby cribs, you need to ensure that everything is at the appropriate place so that your baby is never in danger when they are sleeping or just relaxing.
Related Post: How To Transition Baby To Crib From Rock n Play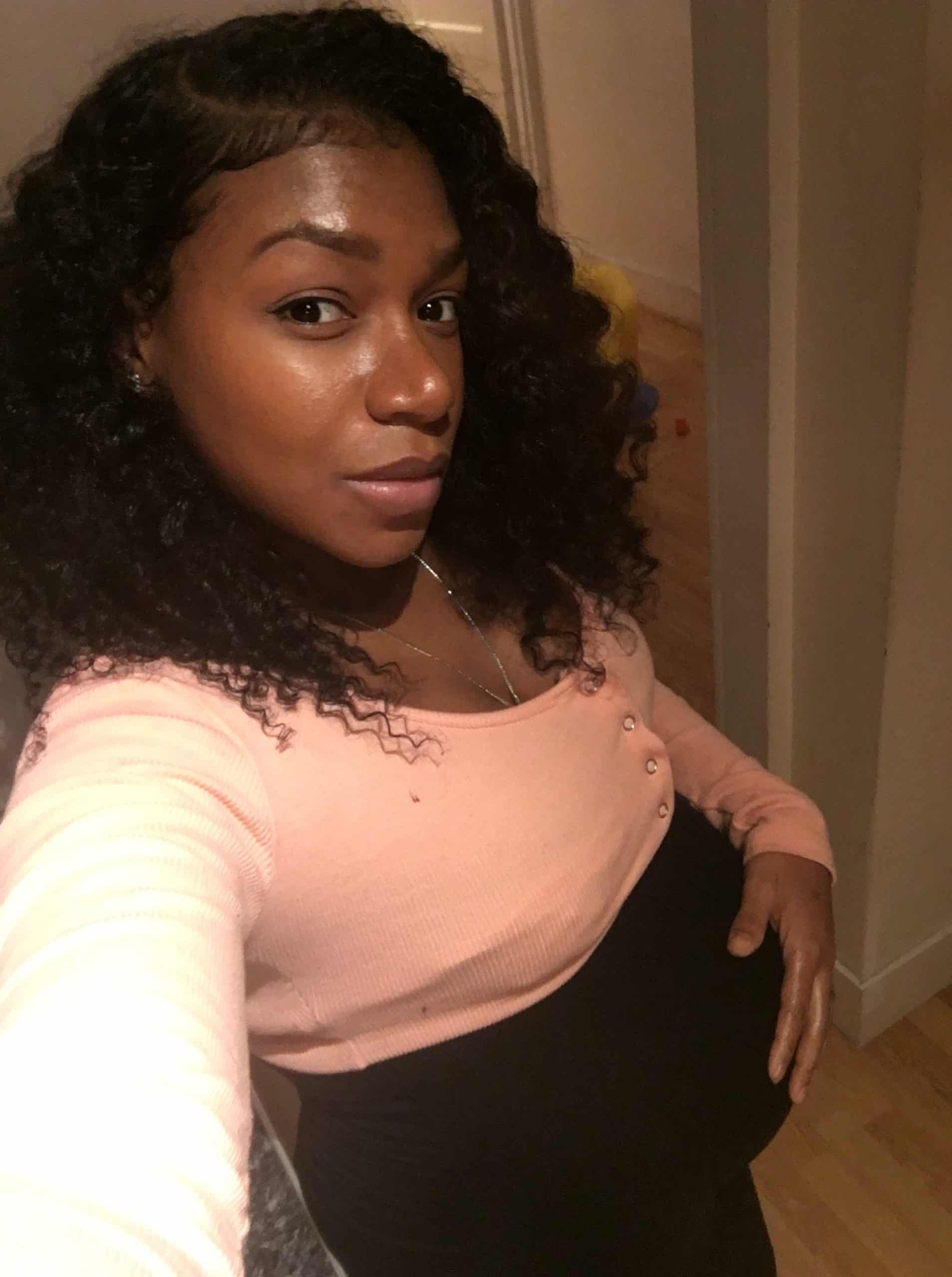 Iesha is a loving mother of 2 beautiful children. She's an active parent who enjoys indoor and outdoor adventures with her family. Her mission is to share practical and realistic parenting advice to help the parenting community becoming stronger.
A safe space for women to meet and find support!
The Mothers Community is a place to connect with women who are at a similar stages in life–from fertility, pregnancy and motherhood through to menopause.
Join a community who are there to listen, share information and offer valuable advice. Join Community
Take matters into your own hands! Expert advice for Fertility, Pregnancy and Motherhood! Discover More Here