What are the top 10 pregnancy safe hair dye brands you can use during your pregnancy?
Pregnancy means that you may be too busy to even think of setting up a hair appointment at the salon.
That doesn't mean that you still can't look good, though.
Dyeing your hair can make you feel amazing, and you can do it at home with less hassle.
However, you need to be sure that whatever products you're using are safe and will not harm you or your baby.
Here are the top 10 pregnancy safe hair dye brands this year.
Related: Best nursing bras for large cup sizes
Top 10 Pregnancy Safe Hair Dye Brands
There are many hair dyes available in the market, but what you get matters a lot when you're pregnant.
When choosing hair dyes, go for those that don't contain ammonia, resorcinol, parabens, and PPD (phenylenediamine).
Take note that natural-based hair dyes may also contain trace amounts of these ingredients, so be sure to read the labels and find one that doesn't.
It would be best if you also went for mild hair dyes that will not irritate your scalp and contain vitamins and moisturizing oils to keep your hair healthy.
Most of these hair dyes are organic and made of wholesome natural ingredients that give your hair the color you wanted while not being harmful in any way to you and your baby.
Also, most are odor-free, easy to apply and come in many different shades so you can play around and see what color works for you.
Related post: Is Robitussin Safe During Pregnancy?
Some of the safest hair dye brands for you and the baby include:
Naturcolor Hair Dyes
ONC Natural Colors
Hannah Natural Pure Henna Powder
Garnier Olia Ammonia-Free Hair Color
Herb Speedy PPD-Free Hair Dye
Punky Semi-Permanent Conditioning Hair Color
Goldwell Alumen High-Performance Hair Color
Revlon Colorsilk Beautiful Color
Schwartzkopf Simply Color Permanent Hair Color
Clairol Natural Instincts Semi-Permanent Hair Dye
Tips on dyeing your hair while pregnant
While dyeing your hair while pregnant is not unheard of, there are several things you should keep in mind before you do.
One important thing is to check with your doctor first, who will let you know if the process will be harmful in any way to the baby.
It is also advisable to wait until after 12 weeks to dye your hair as this will give the baby time to develop crucial organs without being too adversely affected.
Before you apply hair dye on your whole head, test it first on a strand of hair, and remember always to use gloves.
The test will also allow you to find out if there are any side effects of the dye or if you have an allergic reaction to something.
Your hair may react differently to hair dye now that you're pregnant, so don't be too alarmed if that happens.
Although only a small amount of hair dye is absorbed by your skin, you need to ensure that you don't leave it on longer than necessary when you're pregnant.
You should also make sure that you dye your hair in a well-ventilated room so that you don't breathe in too many toxic fumes.
While it is undoubtedly possible to dye your hair at home, it is safer and less time consuming to get it done by a stylist when you're pregnant.
When you're pregnant, it's hard to think of some things like hair.
After all, it may not be so important as you plan for and eagerly await the birth of your child.
If the thought of doing your hair does cross your mind, you may find that a lot of the products available may be harmful to your baby.
Not to worry, though! These top 10 pregnancy safe hair dye brands are all you need to get your hair glow on.
Related Post: How To Hide a Pregnancy For Nine Months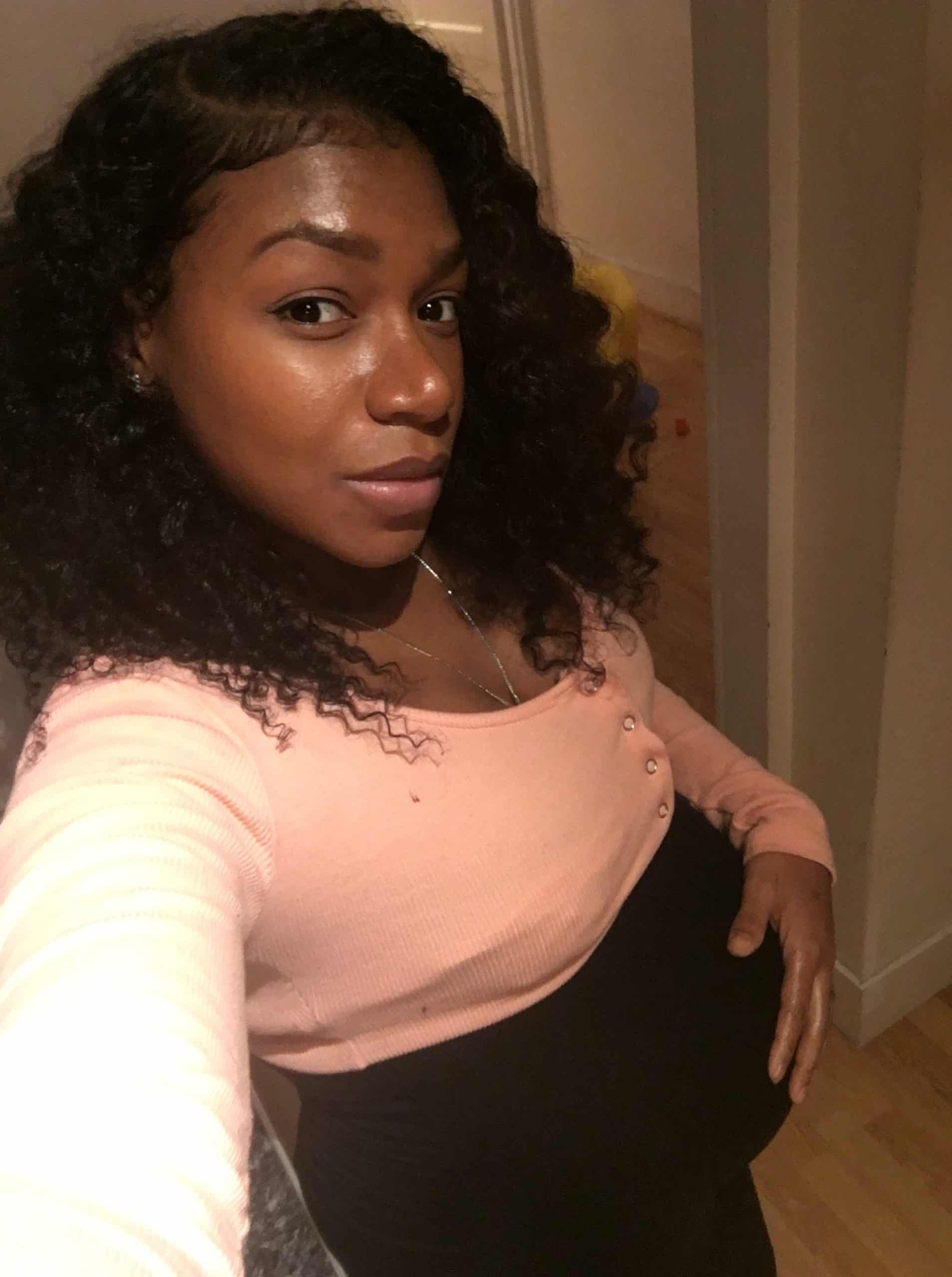 Iesha is a loving mother of 2 beautiful children. She's an active parent who enjoys indoor and outdoor adventures with her family. Her mission is to share practical and realistic parenting advice to help the parenting community becoming stronger.