Related: Feeling cold in early pregnancy
Is your pregnancy stress cropping from an unsupportive partner during pregnancy?
Pregnancy is a beautiful life experience, as we tend to think. However, it may also be an extremely trying period for relationships.
For many moms and their partners, pregnancy can really be the most difficult moment in a relationship or marriage.
Pregnancy is an exciting yet scary time on the best of days.
With all the changes in and outside your body, it's easy to feel overwhelmed.
That's why it is important to go through the whole process with a partner or several that get it.
When that is not the case, you may be wondering what to do about an unsupportive partner during pregnancy.
Here are some reasons why they may be acting like this and what you can do about it.
Related: How to get over a breakup while pregnant
What To Do About Unsupportive Partner During Pregnancy
When you're pregnant, it can feel like you're on a different wavelength from everyone else, and that's okay.
Having an unsupportive partner at this time can make you feel lonelier than ever.
You may start stressing out about everything that's happening and wondering if your partner wants to leave you.
This stress is not suitable for you and the baby in your condition.
Instead of making yourself feel bad for nothing, you should consider the reasons why your partner may appear to be unsupportive during pregnancy.
One primary reason is that they need time to get used to a baby's idea, mostly during an unplanned pregnancy.
They may also be panicking over all the things the baby will need and the lifestyle changes they have to make to make that happen.
Your partner may also be afraid of making a mistake when it comes to raising your child if they've never been around babies before.
Also, they may be terrified of passing some horrible personality traits or diseases onto your child.
If you were having problems in your relationship before, your partner might feel trapped since they have to stay with you because of the pregnancy.
What To Expect When Your Wife Is Expecting – 4 Crucial Tips
When you have an unsupportive partner during pregnancy, it can feel like the end of the world.
However, some of how you can change this include:
Establishing open communication
Your partner may be afraid to tell you what's going on inside their head during your pregnancy, which is why open communication is essential.
They need to feel safe enough to come to you for anything and know that their feelings are valid, and they need to air them out.
Finding out what you need from each other
There may be a lot going on with the pregnancy and all, but you also need to make sure that you and your partner don't drift apart.
This starts by sharing what you expect from each other throughout the pregnancy.
It could've something as simple as going to see the doctor together to having dated a few times a week to keep the romance alive.
Seeing a therapist
Pregnancy not only causes changes within your body but also affects a lot of things.
It could change how you relate with your partner, which is why you should go and see a therapist together.
They will help you strengthen the bonds that hold you together while also dealing with any parenting fears your partner may have.
Accepting that the relationship is over
Once you're pregnant, you and your partner may realize that your relationship is no longer working out.
That's completely normal, and you can now work on how to raise your child separately without drama.
Like most people, you want your pregnancy to go as smoothly as possible.
Part of that is being surrounded by people who support you and enjoy the best for you.
When that isn't the case, knowing what to do about an unsupportive partner during pregnancy will make your life a lot easier.
Related: Feeling cold in early pregnancy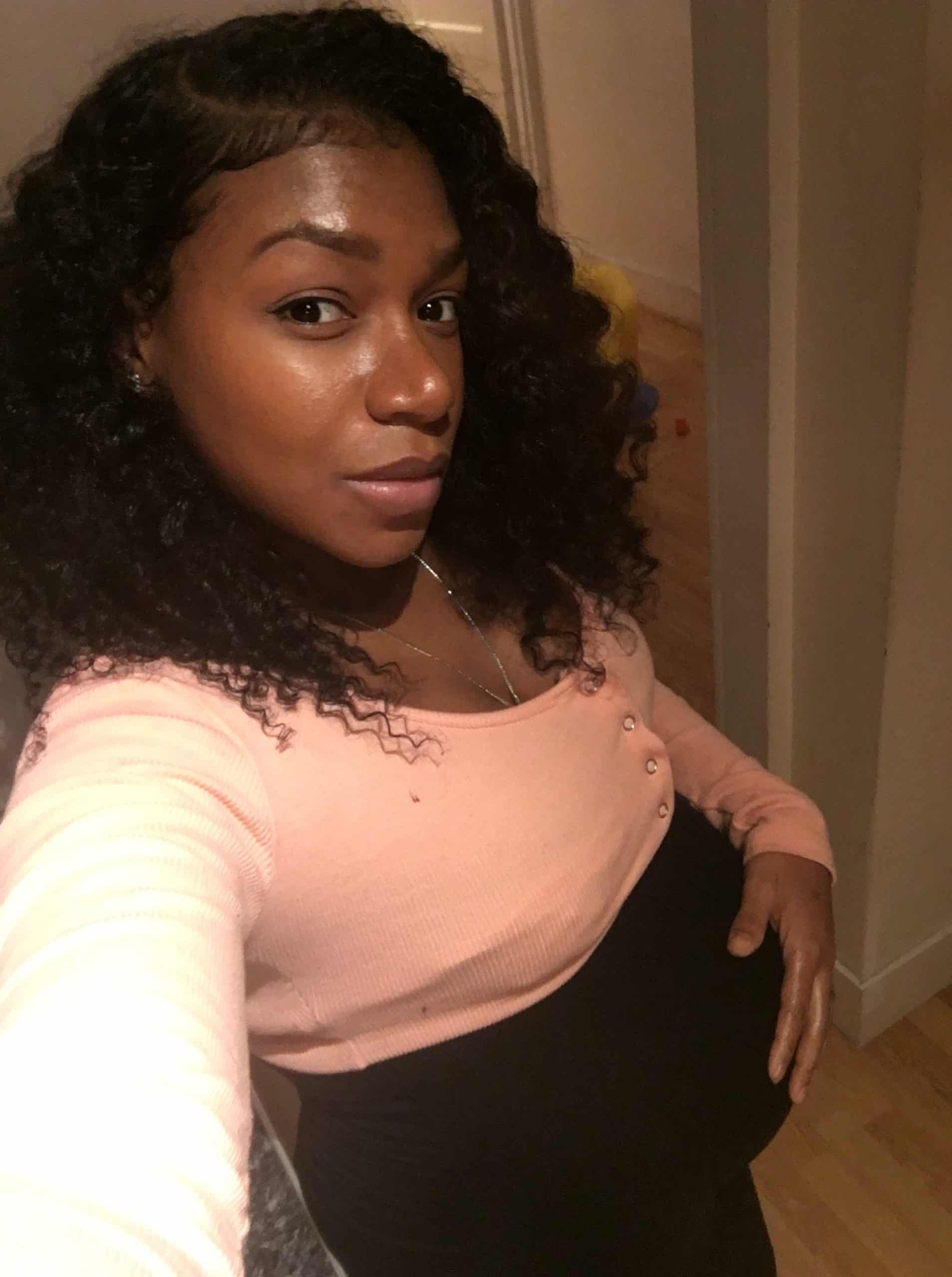 Iesha is a loving mother of 2 beautiful children. She's an active parent who enjoys indoor and outdoor adventures with her family. Her mission is to share practical and realistic parenting advice to help the parenting community becoming stronger.