-- Discover a safe space for women to meet, listen and share valuable advice!
The Mothers Community is a safe online community sharing advice on fertility, pregnancy and motherhood through to menopause. Join Community Here --
Are you curious about what do hospitals provide for newborns?
The good news is, most birth centers and hospitals provide some great freebies.
Even better, the loot your hospital sends you home comes in handy in your baby's care and postpartum recovery.
While every hospital is different in what they send you home with, we have compiled a list of some prevalent necessities healthcare centers provide.
Here is what to expect:
What Do Hospitals Provide For Newborns
Although the hospital will provide some vital necessities, it would be best to prepare for this remarkable feat by packing your bag in advance.
Days before the arrival of your little one can be a hectic time, so it might be overwhelming to remember packing everything you will require at the hospital.
As a result, it would be best to fill up many essentials a month before your due date.
Still, to avoid overpacking, here are some items that the hospital will include in your postpartum care kit:
Freebies For Baby
Most of these items will make your parenting life more manageable.
1. Diapers and Wipes
A newborn can go through 10-12 diapers every day. Also, you will use several wipes with every diaper change.
In addition, the hospital will provide diapers in various sizes such as preemie, newborn, and size one.
Therefore, it's vital to stock up on as many free diapers as the healthcare center gives you.
In addition, the hospital will provide some tubes of diaper cream to prevent diaper rash.
2. Swaddle Blankets and Onesies
Although you might have stocked up plenty of swaddle blankets at home, it wouldn't hurt to use the clothes and blankets issued by the hospital.
In some cases, they might send the onesies home with you.
This will save you some cash and will be helpful during laundry time.
3. Newborn Hat
Babies lose a lot of body heat through their heads. As a result, the nurses will constantly put little hats on your baby to keep them warm and cozy.
Also, the caps will regulate your little one's body temperature. Therefore ensure you take the hat along with you at home for your baby to wear.
4. Nasal Aspirator
A nasal aspirator will come in handy when your little one's airways are filled with mucus. It helps you to clean all the gunk in your baby's nose gently.
Hospitals allow parents to take the nasal aspirator home.
5. Pacifiers
Pacifiers are perfect for strengthening your baby's sucking reflexes.
Although you decide when to introduce pacifiers to your child, hospitals provide and allow you to take them home.
6. Comb
Hospitals provide gentle combs that are ideal for preventing cradle caps.
Items Helpful For Nursing
Regardless of your preferred feeding option, hospitals provide several freebies that will be handy. They include:
Formula samples- If you are planning on formula feeding, most hospitals provide formula for newborns for the duration of their stay and some to take home. They offer different brands, and you get to choose which works for your baby.

Baby bottle and vials.
Some hospitals provide hospital-grade breast pumps and extra pump parts. Learn more: How To Pump into Storage Bags
Freebies For Mom
For moms, hospitals typically provide:
Peri bottle- Hospitals will provide, and even better, show you how to use a peri bottle. A peri bottle or a handheld squirt bottle is used to clean your perineum after using the bathroom. During your recovery, it will be impractical to use toilet paper for a little while. As such, you can fill the peri bottle with warm water and spray it on yourself as you use the bathroom. Also, especially after a vaginal delivery, a peri bottle helps clean the remaining gunk and soothes itchiness when you feel like scratching.

Thick sanitary pads- Considering that you will bleed profusely at first, the hospital will provide large maxi pads to use during your recovery. Also, they will give disposable mesh underwear to keep the heavy-duty pads in place.

Breastfeeding supplies will include nipple cream, feeding logs, and perhaps a nipple shield to aid with the latching.

Donut pillow to make sitting much more effortless.

Skin numbing spray for extra pain relief

Witch hazel pads to help soothe and relieve your tender area.

Pain medications, especially if you have undergone a c section or a complicated delivery.

Informational packets about postpartum and infant care.
The above information on what do hospitals provide for newborns will help when planning for your baby's delivery.
In addition, don't coy from asking for anything you think you are going to use.
Frequently Asked Questions
When Should I Start Packing For Labor?
At the onset of your third trimester. Ensure that you have everything you will need at least four weeks before your due date.
In addition, you can consult your doctor and other moms about what to include in your hospital bag.
Can You Use Size 1 Diapers For a Newborn?
It depends on the weight and size of your baby after delivery. Size 1 diapers are ideal for toddlers weighing 8-14 pounds ( 3.6kg- 6kg ).
So if your baby weighs less than 8lb, newborn diapers are the perfect option.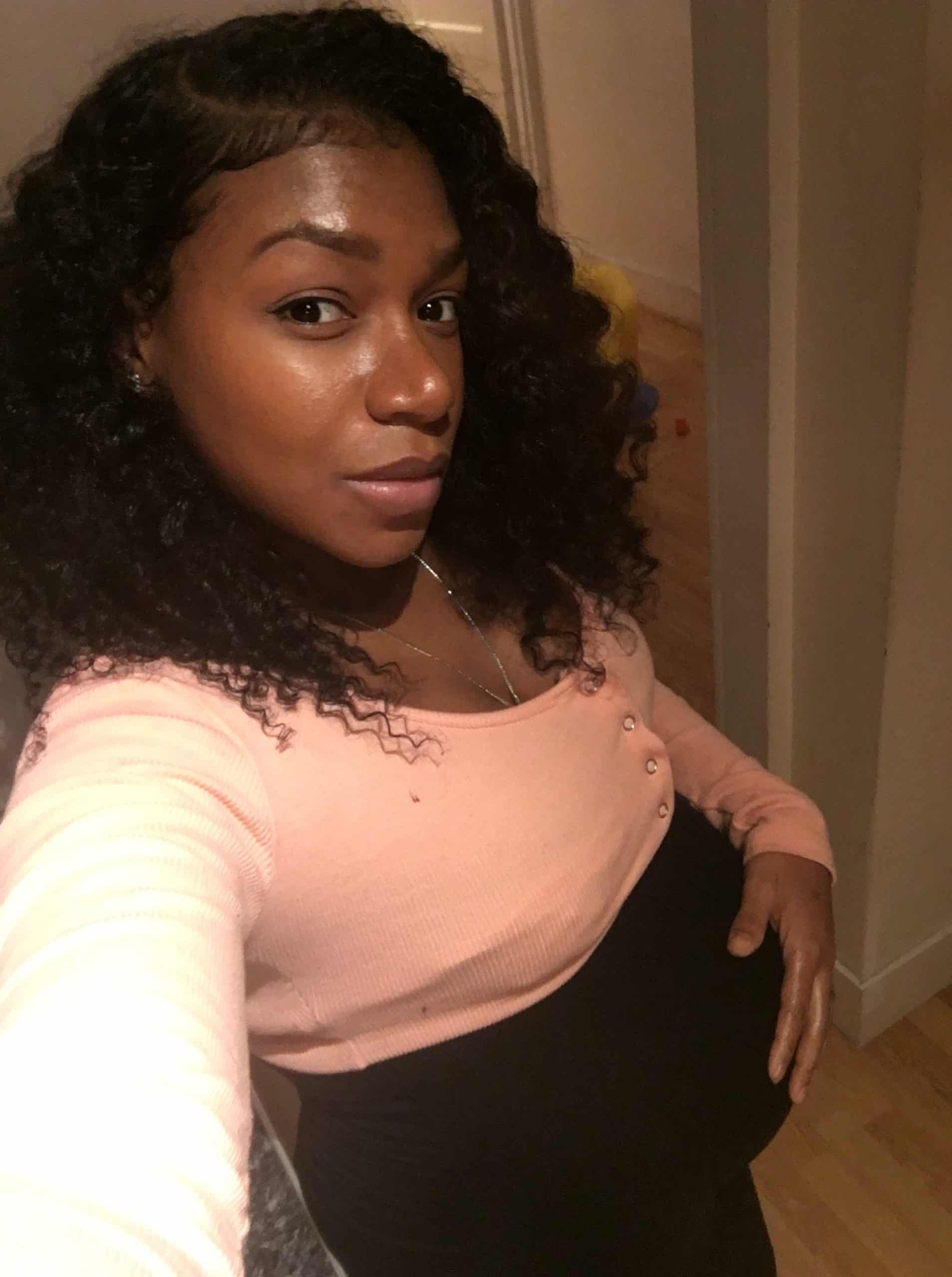 Iesha is a loving mother of 2 beautiful children. She's an active parent who enjoys indoor and outdoor adventures with her family. Her mission is to share practical and realistic parenting advice to help the parenting community becoming stronger.
A safe space for women to meet and find support!
The Mothers Community is a place to connect with women who are at a similar stages in life–from fertility, pregnancy and motherhood through to menopause.
Join a community who are there to listen, share information and offer valuable advice. Join Community
Take matters into your own hands! Expert advice for Fertility, Pregnancy and Motherhood! Discover More Here