-- Discover a safe space for women to meet, listen and share valuable advice!
The Mothers Community is a safe online community sharing advice on fertility, pregnancy and motherhood through to menopause. Join Community Here --
New parents are likely to receive plenty of receiving blankets for their newborns.
But what is a baby receiving blanket?
It's a thin blanket, often sold in a set of over two, that a baby can use for many tasks associated with early infancy, such as swaddling and burping.
Swaddling blankets are typically more oversized, whereas receiving blankets are smaller and are used for a broader range of applications.
What Is A Baby Receiving Blanket?
You should use receiving blankets for wrapping a newborn. Usually, the first blanket is used to welcome a new member into the family.
Blankets of this material typically measure 30 by 40 inches and are usually made from soft cotton flannel.
You can see various patterns and colors, although the hospital version is most well-known.
Even if you don't need them – or only have those that have come home with you from the hospital – receiving blankets is a valuable item to have at home for various reasons.
They're cheap and sold in multipacks for less than $10.
Receiving blankets are blankets used to snuggly wrap a newborn before they are given to his family members.
The thin, soft cotton blanket is a staple in many maternity wards and sold in two or four packs.
Although they help clean spit-ups or keep a baby dirt-free, they have the sentimental value of being the first cloth to wrap around your baby.
In most cases, hospitals provide a baby receiving blanket.
Still, most mothers prefer to purchase standard off-the-shelf receiving blankets for their newborns because one can never have too many receiving blankets for a baby.
For making it extra special, it is best to make one for yourself.
1. Do Receiving Blankets Differ from Swaddling Blankets?
Each has a particular design that serves a particular purpose but can be used interchangeably, especially with newborns.
It is made of materials that support heavy use, are machine washable, and can handle a range of temperatures.
It is usually a little smaller to wrap up newborn babies.
In the meantime, swaddling blankets stretch to wrap babies of various sizes tightly, are available in a variety of materials for varying temperatures and can have Velcro or specially designed shapes or flaps to facilitate swaddling.
Swaddling and snuggling can be done with each type of blanket, but some features make one more appropriate than another, depending on what you intend to use it for.
In addition, swaddling blankets are designed with a single purpose in mind, while receiving blankets serve various functions.
Read more in a related post: What Should Baby Wear Under Swaddle
2. The Purpose of Receiving Blankets
A new parent usually encounters receiving blankets during the delivery process, when their newborn is wrapped in a pink-and-blue cotton blanket for the first time.
In addition, an infant receiving blanket is used after delivery in hospitals to keep the newborn warm and dry.
Some hospitals still wrap babies in blankets while they're in the hospital.
While they're a standard item in maternity wards, receiving blankets is also a fixture in any nursery.
These blankets are helpful beyond the infant stage as well.
3. When Buying A Receiving Blanket, What Do You Need to Check?
Receiving blankets are typically made of soft cotton and measure 30 inches by 30 inches. Various materials and designs are available.
As far as color and texture are concerned, what is best for your baby is totally up to you.
A pure cotton blanket is ideal for babies because it is breathable and readily absorbs moisture without making your baby uncomfortable.
A pure cotton blanket also has excellent thermal properties, making it a perfect first choice.
While most moms dislike using their babies' first blankets to wipe liquid spills, if you do not mind, you can use your child's first blanket to clean his spit-ups or to wipe liquid spills on the surface.
Summary
Now you know what is a baby receiving blanket! You shouldn't put your baby's receiving blanket in the crib during sleep, just like with any other covering.
When using your baby in a car seat or stroller, you should also supervise them to avoid restricting their breathing or causing them to overheat.
Take a receiving blanket with you as soon as you're ready to cuddle your baby, as you never know when you'll need it!
Frequently Asked Questions (FAQs)
Babies use receiving blankets for how long?
Although they are primarily designed for wrapping the baby, you can also use them throughout the baby's first year.
Therefore, pull out your baby's receiving blanket and give it a wonderful home.
Is it necessary to bring receiving blankets to the hospital?
Blankets for receiving. You will get the blankets in the hospital while here but bring your own to sit around your baby in the car seat after you leave.
If the weather is cold, get a heavy one.
Is it because all hospital baby blankets are the same?
There are several reasons why hospitals choose these blankets: They're gender-neutral due to the combination of pink and blue stripes, so they won't require changing according to the baby's gender.
In addition, blankets with plain patterns are often cheaper than those with patterns.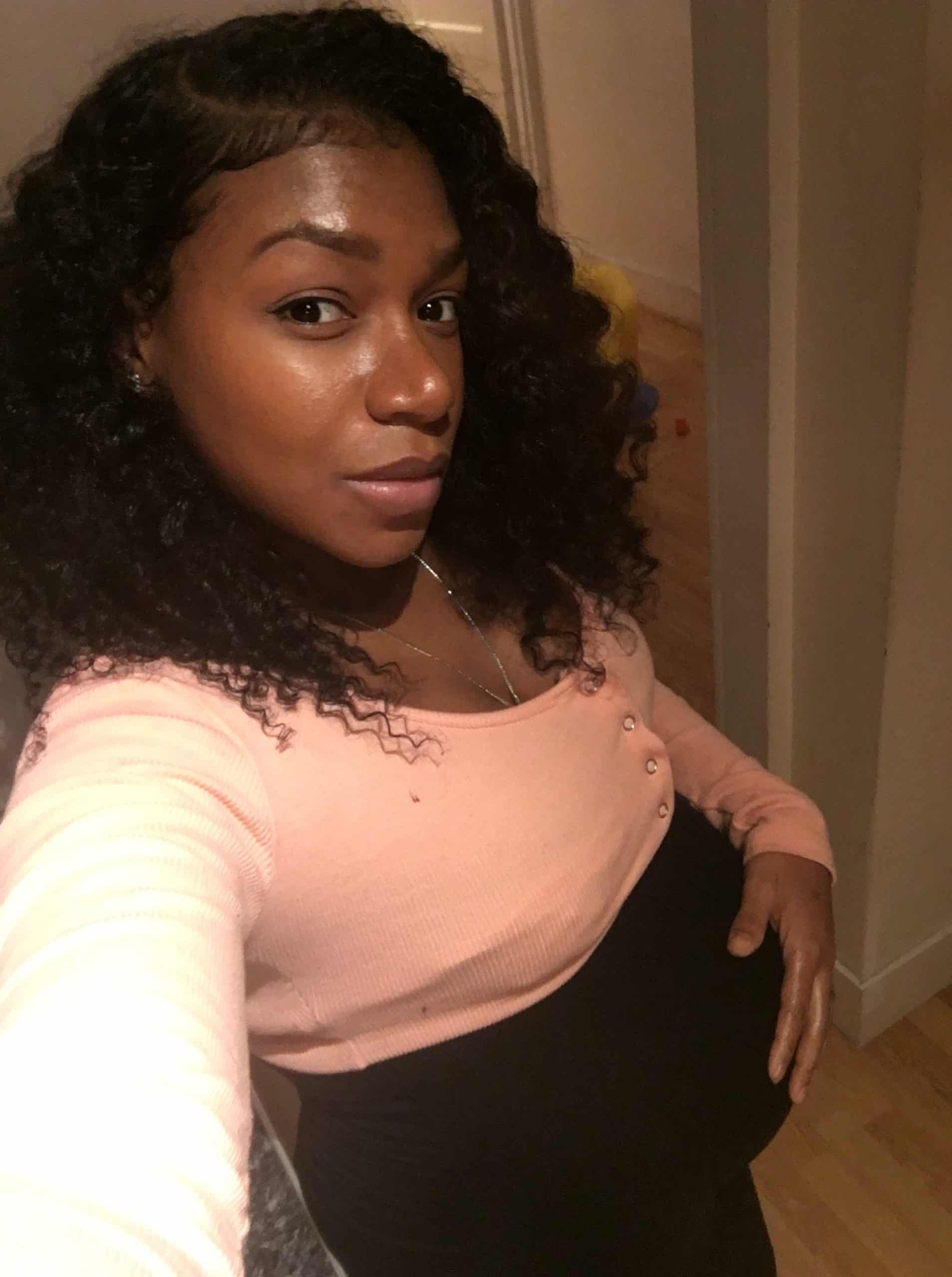 Iesha is a loving mother of 2 beautiful children. She's an active parent who enjoys indoor and outdoor adventures with her family. Her mission is to share practical and realistic parenting advice to help the parenting community becoming stronger.
A safe space for women to meet and find support!
The Mothers Community is a place to connect with women who are at a similar stages in life–from fertility, pregnancy and motherhood through to menopause.
Join a community who are there to listen, share information and offer valuable advice. Join Community
Take matters into your own hands! Expert advice for Fertility, Pregnancy and Motherhood! Discover More Here