A woman crosses the threshold of her new life when she becomes a mother.
Baby showers are occasions that help us celebrate this motherhood, and when it comes to deciding what to put in a baby shower gift basket, we are mostly confused.
But fret not! Here are a few brilliant ideas that you can avail of to make the perfect gift basket for a baby shower.
What To Put In A Baby Shower Gift Basket?
68% of the people consider the act of giving gifts as an act of love.
So, it is essential to include gifts in the basket that will come of use in the near future for a baby shower.
So a baby shower gift basket may include anything ranging from baby products like lotions and hairbrushes to nursing and car seat covers.
Unfortunately, although baby shower gift baskets are available in the market, they are generally costly and sometimes impractical.
So the best idea is to create one's own baby shower gift basket.
You can include items from a particular category like decoratives, wearables, bath time accessories, reading materials, handmade items, and toys in the gift basket.
You can also try to decorate the gift basket so that it looks pretty in love while gifting.
Some personalized gift baskets also contain a few gifts for the mother: chocolates or even a jar of her favorite coffee!
Personalized items in a gift basket can make it stand out from the crowd. So here are a few ideas of what to put in a baby shower gift basket.
Learn more in a related post: Do Men Go To Baby Showers?
1. You Can Include Wearables For The Baby In The Gift Basket!
Baby dresses can make the cutest gifts. The tiny clothes for both boys and girls can win everyone's heart.
So you can gift a T-shirt for a baby boy or a little dress for a girl.
But to make it a bit more thoughtful, you can include clothes of a slightly bigger size which the baby can wear even after a year.
You can also have burp cloths. This can come in handy later on when the parents try feeding the baby.
If you are good at knitting, you can also make a little handmade winter wear for the kid.
2. Bath Time Accessories Are Cute Too!
Bath time accessories are an excellent gifting idea because you can include many tiny accessories in a basket.
But, of course, rubber ducks are a must! No bath time for a baby is complete without a rubber duck set.
Bubble bath, baby soap and shampoo, and of course, a swaddle blanket are essential parts of a baby shower gift basket.
You can include a tiny hooded towel for the baby as well. A good baby lotion is not a bad option either. A tiny baby bucket can also find its place in the baby shower gift basket.
3. You Can Surely Gift A Toy Basket For A Baby Shower!
Toys are what can make a baby smile, no matter what. So gifting a variety of toys is almost always the best idea for a baby shower gift basket.

So whenever the baby needs a distraction, the parents can simply grab a toy from the basket in the coming years and gift it to the baby as and when required.
Playmats help keep babies engaged in their play when not at home. Squeaky toys, too, can be a good gift for a baby shower gift basket.
Summary
You should now be able to decide what to put in a baby shower gift basket.
Although it is not a very easy decision to make, you can always put a bit more thought into it and either categorize them or include a small handmade card or maybe a flower bouquet to make it look prettier.
A ribbon or cellophane paper wrapping the entire gift basket up is also a great idea. So what are you waiting for? Happy gifting!
Frequently Asked Questions (FAQS)
What Should You Spend On A Baby Shower Gift?
Most people generally spend $30 or $50 while buying gifts for a baby shower gift basket for a colleague or a classmate.
Family members and close friends, however people are likely to spend about $75 to $100.
First-time parents are also more likely to spend a bit extra while buying baby shower gifts.
Is It Ok To Give Money As A Baby Shower Gift?
In the simplest of words, the answer to this question is that it is bad etiquette to gift or receive money as a gift for any special occasion.
For example, gift vouchers or movie tickets are acceptable baby shower gifts, but money is not a good gift for a mother or even for the guests.
If a guest asks whether or not she can give money as a baby shower gift, the host may or may not agree to it.
But even agreeing to accept money as a gift is an example of bad taste.
How To Decorate A Baby Shower Gift Basket?
You can decorate a baby shower gift basket using white or pink flowers that will look pretty for the child.
There are several tutorials available on various websites on how to decorate a baby shower gift basket.
A lovely way to decorate a gift basket is to make it look like a tiny dress. Polka dotted ribbons handmade flowers are also a beautiful form of decoration.
Related Post: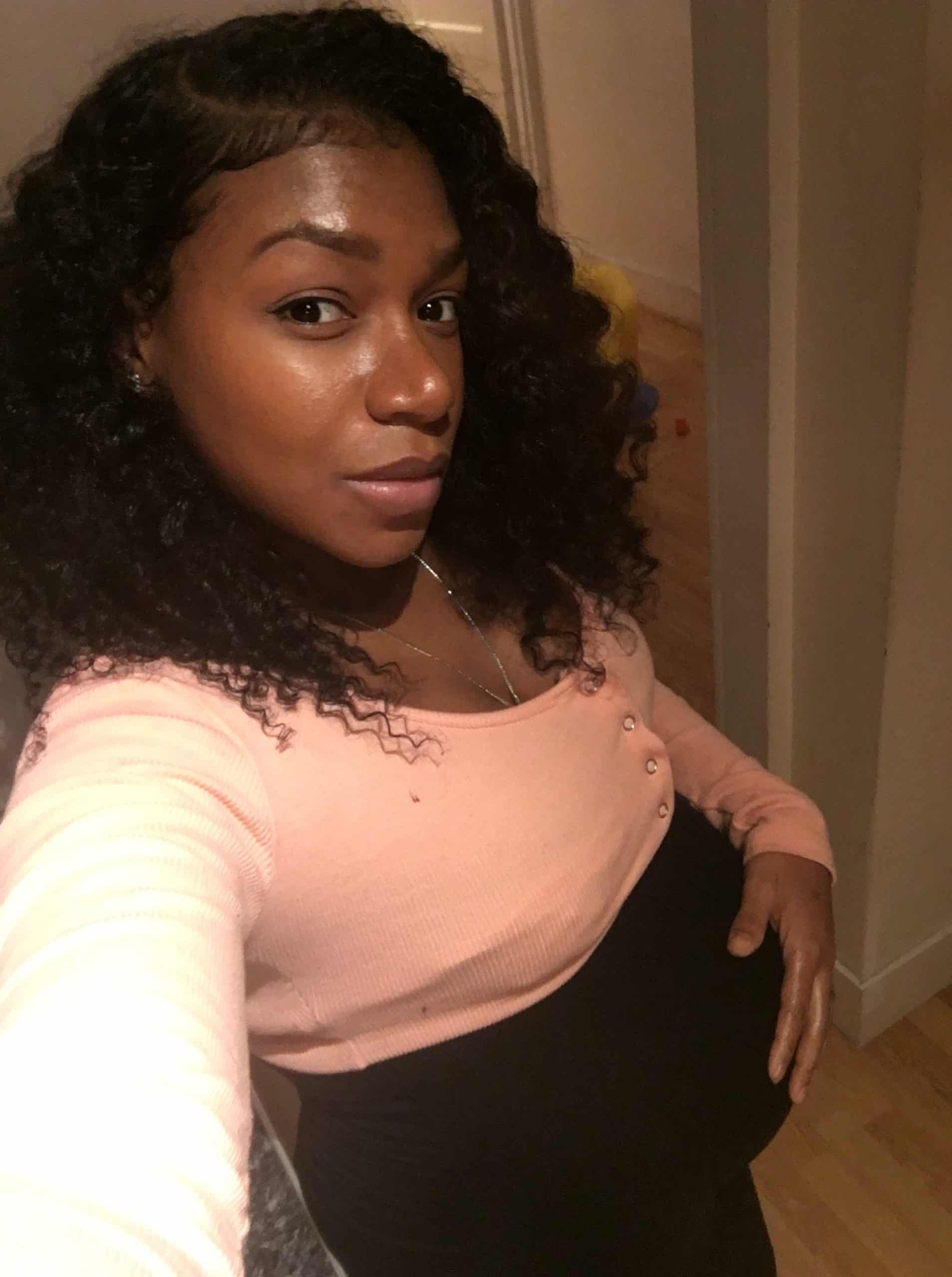 Iesha is a loving mother of 2 beautiful children. She's an active parent who enjoys indoor and outdoor adventures with her family. Her mission is to share practical and realistic parenting advice to help the parenting community becoming stronger.