Are you pondering on what to stock up on before baby arrives?
The first couple of weeks after birth can be pretty overwhelming.
From learning how to breastfeed, crying fits, sleepless nights, diaper changes, and snuggling with your baby.
Not to mention your postpartum recovery journey.
There's no doubt such activities can occupy the better part of you, consequently lacking time to head out and gather vital household and baby essentials.
As a result, it's imperative to stock up on postpartum essentials before this remarkable feat.
This guide will pinpoint the ultimate list you need to keep in check before your little angel arrives.
What To Stock Up On Before Baby
Most parents prioritize baby's necessities such as diapers, a crib, and baby clothes and might pay little, or worse, no attention to other household items.
Here are some vital necessities you should stockpile in preparation for your little one's arrival:
1. Cleaning Supplies
Babies come up with a lot of spits up and messes. Not to mention the myriad of clothing changes you will have to endure for a single day.
As such, laundry detergent is a necessity you ought to have in surplus. Note that fragrance-free and non-toxic laundry detergent is best suited for toddlers.
In most cases, conventional laundry detergents might cause rashes, itchiness, or other concerns on your child's skin.
Alongside laundry detergents, stock up on other cleaning supplies such as sponges, dishwashing detergent, trash bags of various sizes, cleaning powder, cleaning rags, and significantly sanitizing wipes.
Cleaning rags, in particular, are cost-effective and convenient as they are reusable and can be helpful in various cleaning tasks.
Also, hand sanitizers will significantly impact you since many individuals will be coming over to hold your newborn.
2. Diapers and Wipes
As already outlined, diapers and wipes are essentials newborns will be in dire need of at all times.
If you opt for disposable diapers, note that newborns could go through 10-12 diapers a day.
Also, it's vital to get the right size. In this case, newborn size and size one will be ideal.
Also, you will be using several baby wipes every day. Whether you settle for disposable wipes or cloth wipes, it would be best if you stocked up in surplus.
Again, for disposable wipes, look for wipes formulated for sensitive skin for your little one's comfort.
In the context of diapers, diaper cream, diaper pail refill bags, and disposable diaper bags are necessities you ought to have in plenty.
Read more on a related post: Why Does My Baby Cry When I Change Her Diaper
3. Toiletries
Besides toilet paper, stockpile the following bathroom essentials:
Shampoo and conditioner

Toothpaste and mouthwash

Body soap and deodorant

Lotion

Razor and shave cream for your partner

Any other daily items you use.
Additionally, pads are necessities some mothers tend to forget. There is a probability you might be bleeding for a few days after delivery while you heal.
As such, you will require feminine pads. Also, nursing pads will come in handy after childbirth.
4. Kitchen Stockpile
Stocking up on pantry essentials, fresh foods, kitchen staples, and some groceries will make your life easier as you tend to your newborn.
Also, disposable plates and cups will ensure you don't spend a lot of time washing utensils.
Considering that you might not have much time to cook, a few kitchen staples to throw a quick meal or snack will come in hand.
Also, you might consider preparing and freezing as many meals as possible.
On top of it, non-perishable foods that require a small amount of preparation or are ready to eat will save you a lot of time and energy.
Here is a comprehensive list you can buy ahead of time:
Coffee

Cereal and milk

Canned tuna

Oatmeal

Frozen fruits and vegetables

Grab-and-go snacks. Ensure they are healthy snacks such as granola bars.

Boxed pasta and jarred marinara for quick meals

Cooking oils
5. Medicine Cabinet
The last thing you will want is heading out in the middle of the night when you are in too much pain, you are bleeding profusely from a cut, or worse, your baby is sick.
As a result, and with consultation from your healthcare provider, keep the following essentials in stock:
Pain relievers such as Tylenol and Advil

Stool softener to curb constipation

Digital thermometer to track your little one's temperature

Saline nose drops for clearing your baby's stuffy nose

Antibiotic cream for minor cuts and scratches

Baby nail clippers

Vaseline
The primary idea on what to stock up on before baby arrives is to make your parenting life streamlined and avoid unnecessary hassle.
In addition, it would be best if you considered stocking up on stores and groceries that sell things in bulk to enjoy discounted rates.
All in all, preparing for postpartum life by stocking up is vital and will save you some sanity.
Frequently Asked Questions
Should You Stock Up Formula Before a Baby is Born?
It would be best if you didn't acquire formula until the birth of your baby. Also, consult your pediatrician on an appropriate formula for your little one.
Note that you might have to try several samples before finding a suitable formula that your baby tolerates.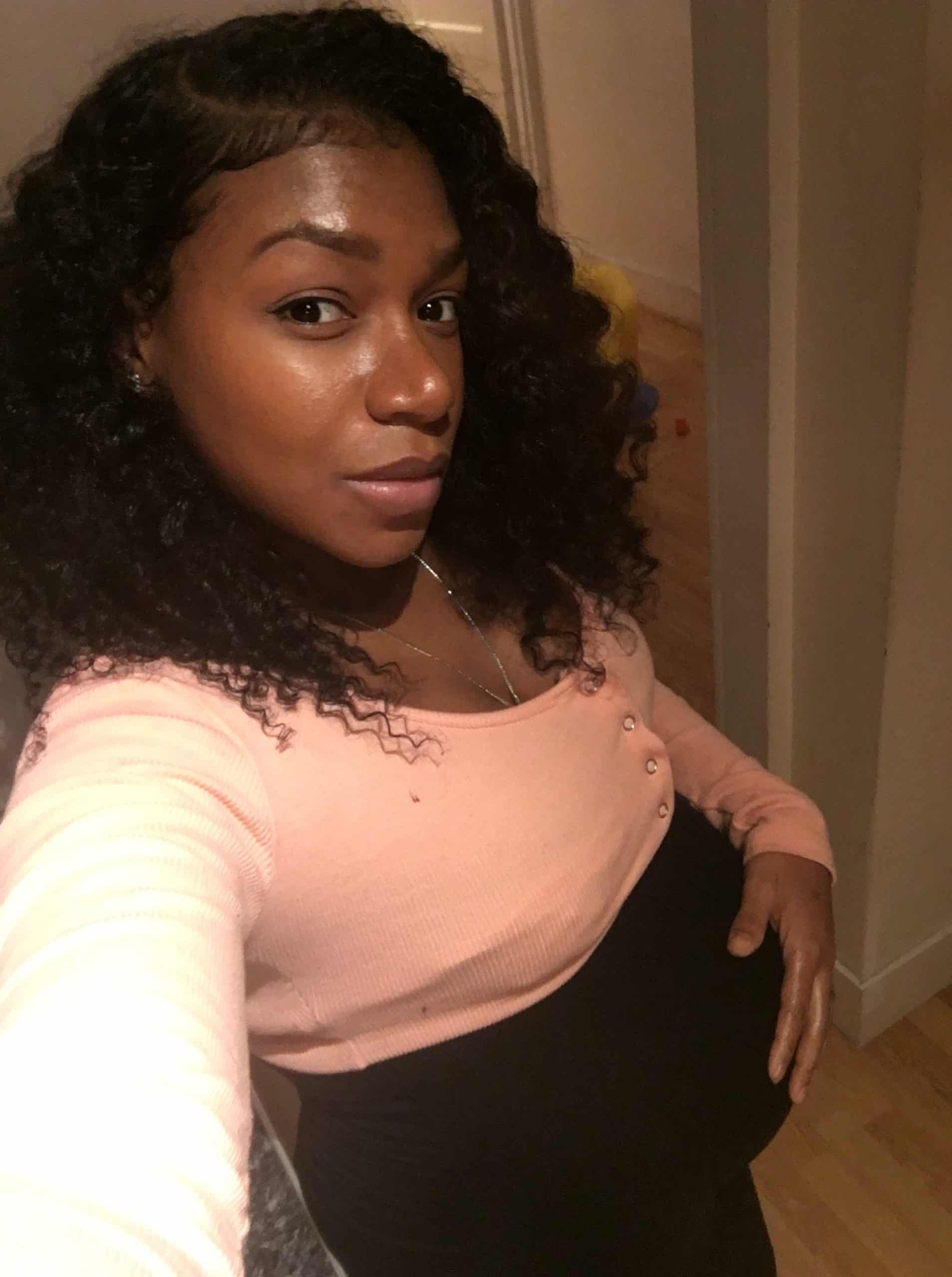 Iesha is a loving mother of 2 beautiful children. She's an active parent who enjoys indoor and outdoor adventures with her family. Her mission is to share practical and realistic parenting advice to help the parenting community becoming stronger.