-- Discover a safe space for women to meet, listen and share valuable advice!
The Mothers Community is a safe online community sharing advice on fertility, pregnancy and motherhood through to menopause. Join Community Here --
Most parents are busy debating over the topic of what to use instead of baby powder.
But, unfortunately, several lawsuits against the baby powder brands end up scaring the anxious parents.
Though people have used baby powder for decades, its relation to cancer is raising more concerns.
So, let's have a look over much better alternatives to baby powder.
What To Use Instead of Baby Powder?
You might be aware of the alarming concerns on talc-based baby powder.
After hearing about such concerning lawsuits, parents are busy looking for what to use instead of baby powder.
You use baby powder on your infant's skin so that it can absorb moisture and prevent the baby from rashes. Luckily, there are other alternatives as well.
Most moms have been using baby powder to get rid of the diaper rash. However, it is now advisable that you use ointments instead of baby powder.
Look for the ointments whose ingredients include either petroleum or zinc oxide.
Sometimes you may use baby powder in case of chafing. Talc-based baby powders are meant to prevent friction and reduce moisture.
In this case, you may use anti-chafe baby products or apply petroleum jelly to the baby's skin.
Preparing homemade baby powders is yet another alternative to baby powders.
Cornstarch or cornstarch blends are easily available in grocery stores or departmental stores.
Pure baking soda is also considered to be a good alternative to baby powder.
Apart from its use in the kitchen, you may use baking soda to eliminate the diaper rash.
But pure baking soda should not be used alone. Instead, blend it with either kaolin clay or cornstarch.
1.

Corn starch – An Alternative!
Cornstarch is considered to be the best alternative to baby powder. Apart from its low price, it is easily available in the markets and stores.
Cornstarch effectively performs the same functions as baby powder. In addition, it has two main benefits.
One, it completely absorbs moisture from the baby's skin, fulfilling its duty. Two, it gets your kid rid of any kind of skin irritation on his skin, like the diaper rashes.
Unlike chemicalized baby powders, cornstarch is made from natural ingredients. Thus, when you blend with other ingredients, you benefit a lot from it.
If you don't want to expose your baby to synthetic fragrances, cornstarch is the best substitute.
2.

Why Do Babies Need A Baby Powder Alternative?
Apart from being a cure for rashes, baby powder is also meant to be a part of your baby's hygiene.
We know that infants dirty up themselves very quickly, either with their pee or poop. Therefore, you will have to change their clothes at least 2-3 times a day.
Baby powder was meant to keep them odor-free and prevent the baby's skin from any rashes.
If you were using baby powder earlier, stop using it now! Instead, you may blend kaolin clay with cornstarch, and it will deodorize your little one's skin.
Kids especially require deodorization as their bodies will stink of poop and pee if they're not deodorized.
3.

Babies Should Stay Dry!
As you know, diaper-wearing babies usually remain wet because they pee inside so frequently.
But as an infant's skin is too fragile and sensitive; therefore, they need to stay dry.
Baby powder was a solution for dual purposes. One, it reduces moisture and helps to keep your baby's skin dry.
Two, as it keeps the skin dry, it will keep your toddler's skin rash-free.
Therefore, it is suggested that you use cornstarch blend or other non-talc baby powder to keep your baby moisture-free.
After all, you won't like to keep your infant undergarments full of moisture and, as a result, cause rash.
Editorial Pick: Baby Woke Up With Dry Diaper!
Summary
I know how relaxing it feels to find out what to use instead of baby powder.
After learning about the rising concerns of using talc-based baby powder, you would want to know its alternatives.
Whenever you see a diaper rash on your baby's lower skin, make sure to use cornstarch blend or other non-talc-based powders.
Frequently Asked Questions (FAQs)
Is Baby Powder Safe?
I could say yes if the same question were asked to me a few years ago.
But now, it is unsafe to use baby powder for your infants. For years, baby powder has raised concerns related to cancers.
What If I Don't Want To Use Baby Powder Alternatives?
Well, in that case, you need to work a little harder for your infant. Every time you remove her diaper, you need to wash her up and clean her dry.
In the winter season, you may switch to applying baby lotion instead of the talc-based powder.
Can Talcum Powder Cause Ovarian Cancer?
Actually, there've been quite a few lawsuits against baby powder companies regarding raising concerns about ovarian cancer.
Many researchers have proved that when a female uses the talc-based powder near her genitals, there are risks of ovarian cancer.
Related Post: What To Put In A Baby Shower Gift Basket?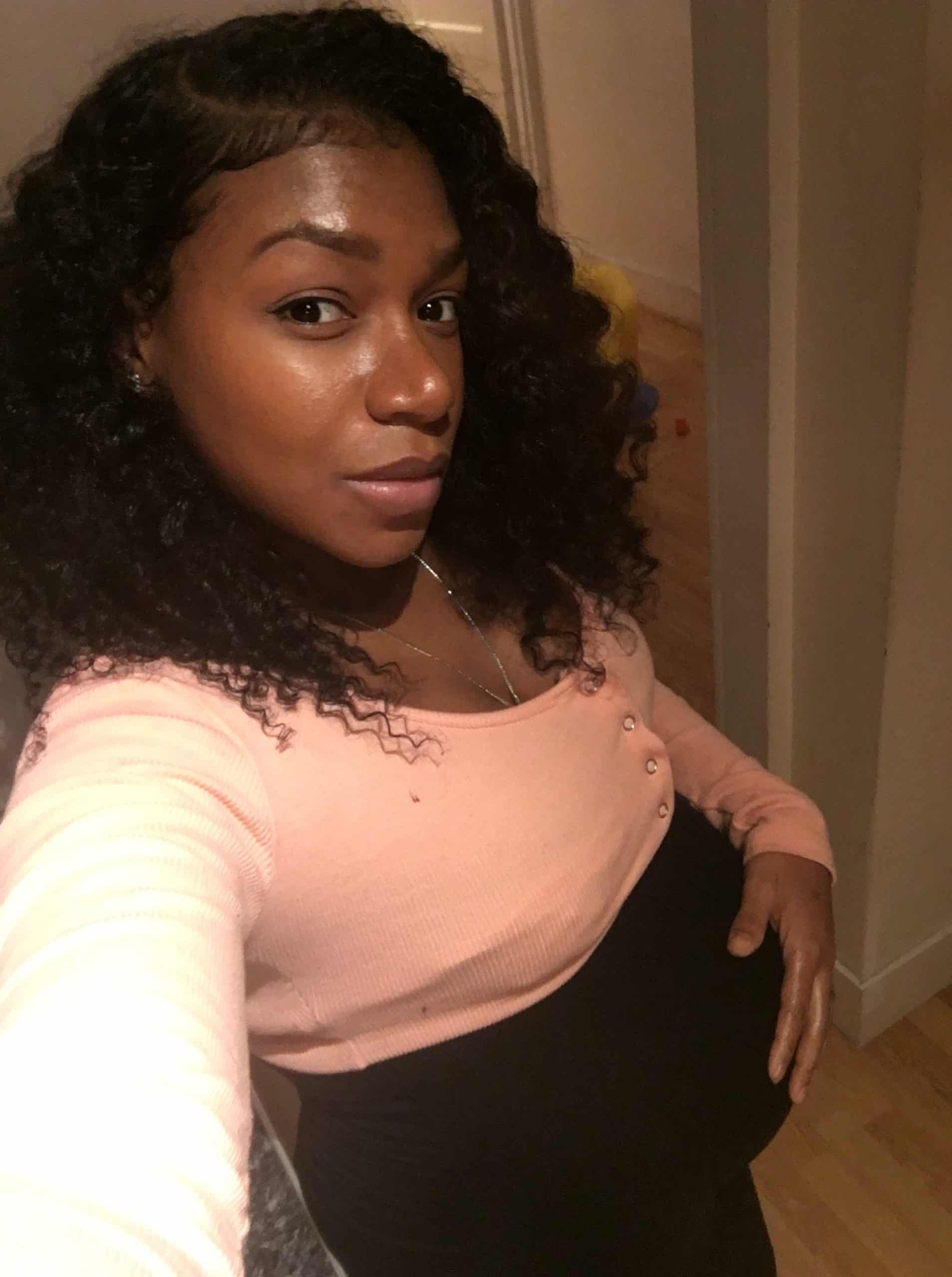 Iesha is a loving mother of 2 beautiful children. She's an active parent who enjoys indoor and outdoor adventures with her family. Her mission is to share practical and realistic parenting advice to help the parenting community becoming stronger.
A safe space for women to meet and find support!
The Mothers Community is a place to connect with women who are at a similar stages in life–from fertility, pregnancy and motherhood through to menopause.
Join a community who are there to listen, share information and offer valuable advice. Join Community
Take matters into your own hands! Expert advice for Fertility, Pregnancy and Motherhood! Discover More Here