Tyring to figure out What To Wear After Cesarean Section?
After giving birth, most mothers face the wardrobe malfunction dilemma: what to wear?
Even though they are no longer pregnant, their bodies undergo many changes, which may mean that their old clothes no longer fit.
This is especially true after a c-section when they need to be careful with their clothes as they heal.
So if you're wondering what to wear after cesarean section, here's what you should keep in mind.
What to wear after cesarean section
When choosing what to wear after a cesarean section, one thing that you need to remember is that you've just gone through major surgery.
It takes quite some time for your body to bounce back, and you should be patient with yourself during the process.
It also takes time for the wound to heal. Part of taking care of the c-section wound includes your wardrobe selection.
In addition to taking it easy, you need to make sure that whatever you wear doesn't disturb or irritate your c-section incision as it heals.
Some of the clothes and accessories you should have in your wardrobe during this period include:
1. Dresses
Dresses are a staple for any woman's wardrobe, and they are quite beneficial when recovering from a cesarean section.
Unlike pants whose waistbands can irritate your incision, dresses allow you to look stylish, move freely, and be comfortable at the same time.
Go for loose-fitting dresses for the first few months after birth, and you can still wear your maternity dresses.
2. C-section underwear
Part of the healing from a c-section birth includes some bleeding due to the uterus shedding its lining.
Therefore, any new underwear you get should be comfortable and durable.
You should also get high waist underwear with a wide band that doesn't touch or irritate your c-section incision.
3. Loose pants or shorts
Do you miss wearing jeans now that you're back home?
While that may not be such a good idea because of the zipper, you can still wear a pair of loose pants or shorts.
For pants, go for a loose fit, especially around the waist.
If you are going for shorts, basketball shorts are great additions to your wardrobe at this time.
You can even go for high-waisted maternity leggings, which are very comfortable, especially when you're nursing.
4. Bellyband
It's a simple band that you can wrap around your stomach after a cesarean section if your insides feel a little shaky.
It is secured by Velcro and provides you with abdominal support while keeping all your parts together as you heal.
This could also help with women who suffer from apron belly or extreme weight gain.
Related post; rashes after c-section
Your post-c-section wardrobe should be built with your comfort in mind and make sure that whatever you wear helps you heal as fast as possible.
Your clothing's material is important, and ensure you go for soft fabrics that feel amazing on your skin.
Ensure that you listen to your body and get rid of anything painful for you to wear.
Now that you know what to wear after cesarean section, it is important not to force things so that you can go back to wearing what you're used to as soon as possible.
Related Post: Lifting Toddler After C Section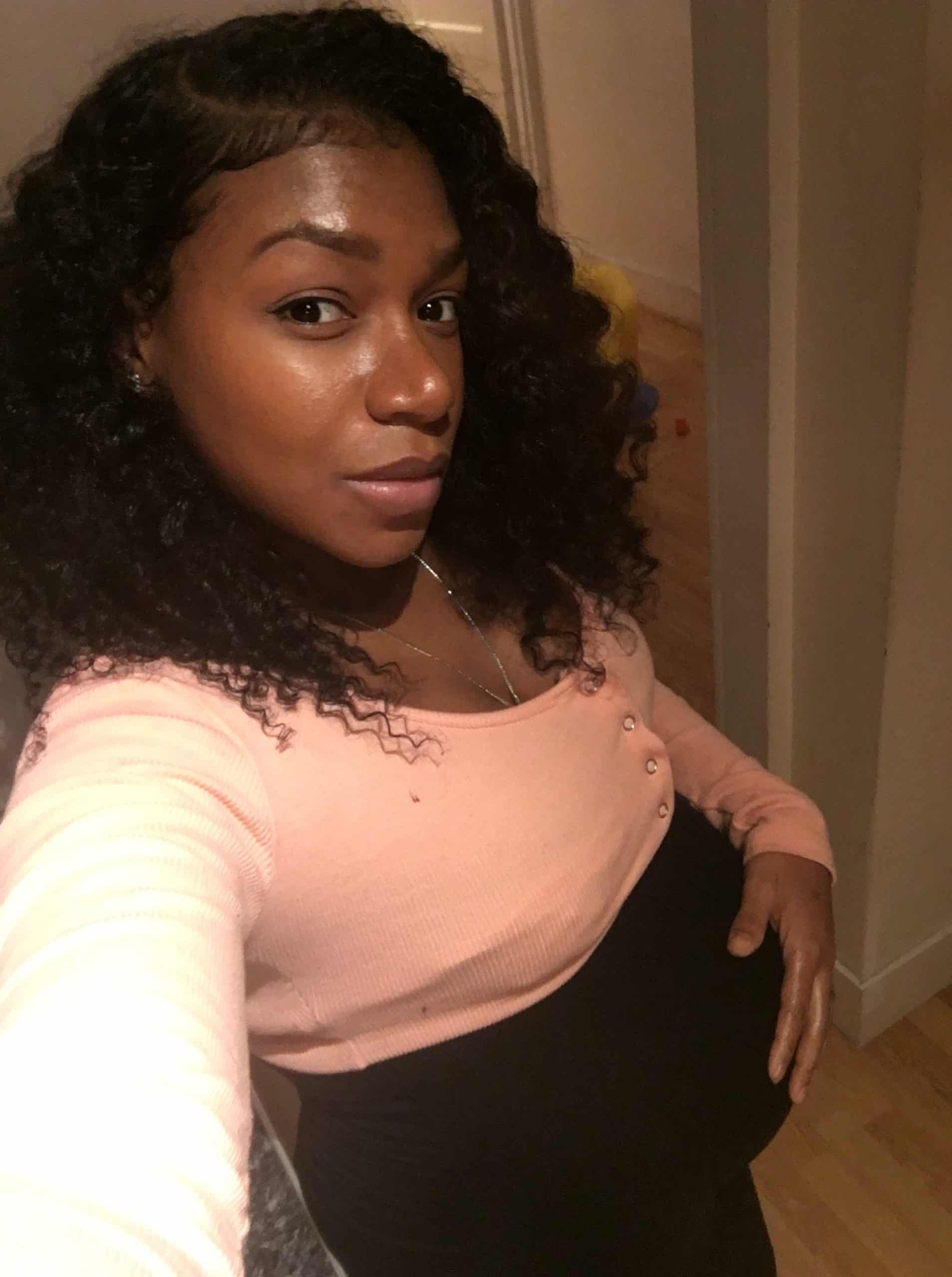 Iesha is a loving mother of 2 beautiful children. She's an active parent who enjoys indoor and outdoor adventures with her family. Her mission is to share practical and realistic parenting advice to help the parenting community becoming stronger.