Women who are exhausted after giving birth wake up at odd hours and don't feel like themselves can feel particularly intimidated by the postpartum period.
There is usually a focus on what the baby needs at a baby shower, and you may not have much time or energy to think about your wardrobe.
Aside from that, your weight and body measurements are constantly changing, and your breasts, hips, torso, and even feet may have changed forever.
Packing your hospital bag will require you to pack postpartum hospital outfits.
To know what to wear after delivery, keep reading this article!
What To Wear After Delivery?
You will want to be comfortable once your baby is born, no matter whether you give birth vaginally or via C-section.
The following are ten things you'll want to wear after giving birth:
Underwear that is both comfortable and disposable

Pads that provide cooling

Breastfeeding

bra or loose tank top

Changing pads for nurses

Wear a headband or hair tie

The gown worn at delivery

Pajama pants for pregnant women or loose lounge pants

Put on a robe or zip up your cozy sweatshirt

Cozy socks

Shoes
You need some postpartum outfits for the hospital when packing your hospital bag.
You should choose hospital outfits that are comfy when you are in the postpartum period.
Keep in mind that postpartum is a particularly uncomfortable time (you just pushed a watermelon out! ), so comfort is vital.
For that impromptu photo op, you can pack a cute set of matching pajamas, but don't forget loose, comfortable clothes for the rest of your stay.
You will feel more prepared for anything that may occur during the last weeks of pregnancy if you have your hospital bag ready in advance.
If you are 36 weeks pregnant, you should pack your hospital bag, as labor can commence at any time during these weeks leading up to your due date.
Keeping your "go bag" near the door or in the car makes sense.
Prepare some essentials ahead of time, such as a toothbrush, a phone, and an insurance card.
Other items should be packed at the very last minute (such as the phone and the insurance card).
Learn more from a related post: What To Wear During Labor And Delivery
1. Warm, Cozy, And Slippers
Make sure you have some warm and comfortable clothes with you if you get cold and do not forget your feet.
You may want to bring a thicker pair of socks and a pair of comfy slippers with you.
It's best to avoid anything with buckles or ties, as you'd want something easy to slip on and off.
This set is thick, comfortable, and warm (like Canadian winter warm).
The ankles are tight but not too close, so they're perfect for pregnant women with swollen feet.
They are slippers and cozy socks in one, and the bottoms have no-slip grips, which is ideal with the very slippery hospital floors.
Remember that they are a combination of socks and slippers, so they may look small at first but are easy to slip on.
Because they are designed to be worn like socks (but with better grip), they are the perfect choice if you don't want to constantly put your slippers on and off every time you get up.
2. The Postpartum Hospital Outfit: Gown And Robe
In a hospital, you'll have hospital staff checking on your lady parts constantly after giving birth, so it wouldn't make sense to wear pajamas or sweatpants right after giving birth.
Compared with a robe (preferably not your hospital gown), a gown is a much better option.
You'll get the robe but not the gown, so you might have to wear it for a few days.
Should you experience a leak, the delivery robe is one size and dark so that you won't see any stains.
There are also handy buttons on both sides of the bag to open for breastfeeding.
This gown was very popular postpartum since you will be able to check-in with hospital staff and go to the bathroom quickly.
3. Robes Or Zip-Up Robes
It's a good idea to pack a robe or zip-up fleece to keep warm while in a hospital.
Your partner may also feel comfortable in your robe if you run hot or have enough blankets to keep yourself warm.
Don't forget to pack two pairs of cozy socks – something that won't limit your movement around your ankles!
If your baby needs to get to the breast fast or visitors are coming, you might not want to expose your breasts.
If you wear sandals and go in and out of them, no-show socks are a great option.
You will likely make many trips to the bathroom, so pack some slip-on sandals to make your life easier.
Summary
If you don't want to wear a special outfit to go home, you don't need one. Since your body is still sore, comfort is your number one priority.
You won't feel like your glamorous self just yet. Just grab a few items from the list, and you're set, like a nursing top and some comfy pants, or even a nursing dress if you feel fancier.
Here, you have the answer to what to wear after delivery? After giving birth, you will need these items to keep comfortable in the hospital.
These postpartum hospital outfits will be helpful over the next couple of weeks at home because they are loose and relaxed.
Don't forget to start planning your hospital bag well before your due date because as much as we love planning, babies often have their plans and never know when they might decide to make their appearance.
Related Posts:
Frequently Asked Questions (FAQs)
How Should I Dress In The Hospital After Giving Birth?
The essential clothing is a bathrobe, nightgown or two, slippers, and socks.
You can use gowns and socks provided by hospitals and birth centers, but some women bring their own.
Your blood pressure can be checked easily by wearing a loose, comfortable gown with either no sleeves or short, loose sleeves.
Is It Okay To Shower After Giving Birth?
After giving birth to your baby, you may shower, bathe, and wash your hair at any time.
However, avoid strenuous activity for six weeks after giving birth.
Visits with family and friends may cause undue fatigue during the first two weeks and may also be harmful to your baby's health.
Drinking Hot Water After Delivery Is Necessary?
Dr. James Odofin, a senior Obstetrician and Gynecologist, cautioned women against drinking beer or hot water to lose belly fat after delivery, pointing out that it does not help mothers regain their pre-pregnancy abdomen size.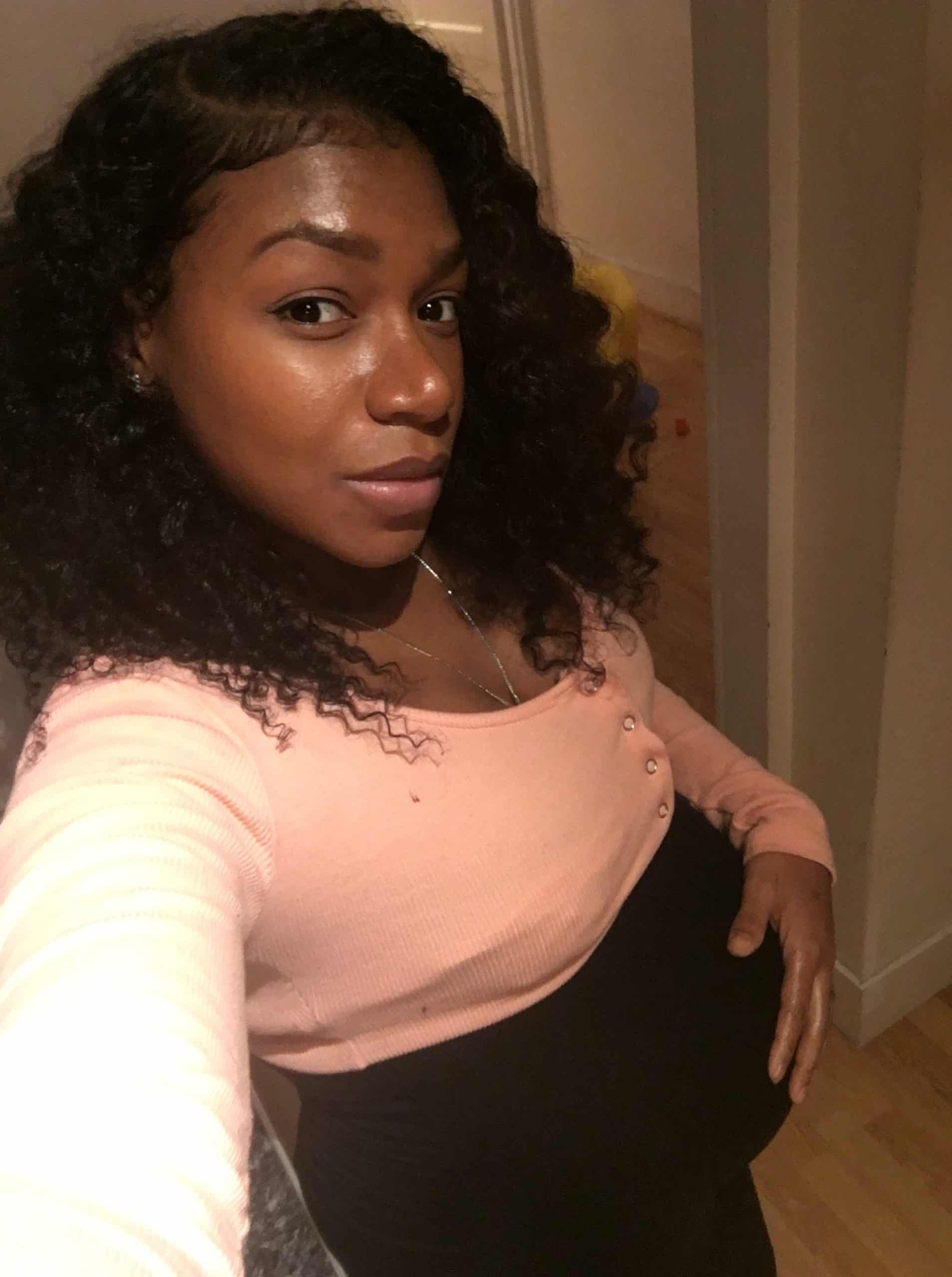 Iesha is a loving mother of 2 beautiful children. She's an active parent who enjoys indoor and outdoor adventures with her family. Her mission is to share practical and realistic parenting advice to help the parenting community becoming stronger.