Giving birth is the most magical and much-awaited moment in your life.
But, even though it's the most painful situation you will go through, you tend to forget all the pain and trauma after having your child in your arms.
There are various aspects of childbirth that you have to go through, starting from morning sickness, mood swings, abdominal pains, the actual birth process, postpartum trauma; apart from this, one aspect which does not get much importance is what to wear after giving birth.
Many of us are really confused about what to wear after giving birth, what quality of products will be good for both mother and baby, and will the hospital provide us clothes?
Let's answer them one by one.
What To Wear After Giving Birth?
After pregnancy, your body will change drastically, so you will have to wear dresses that are comfortable for you and helps you to breastfeed your child easily.
Some of the most comfortable clothes you can wear after giving birth are:
Robes:

Robes

are the first thing that might strike your mind; they are handy can be carried anywhere, and some of them are the best style accessory. The material is soft, warm, and breathable. These are the three things in which you definitely want to be after labor. And the style will help you to greet the visitors with a happy mind.

Cozy underwear:

Cozy underwears

are one of the essential undergarments that you need to consider after giving birth; no matter what type of delivery you have had, your comfort is the first priority. They are made of 95% cotton, which will always help absorb the sweat to feel dry and hygienic.

Nursing Bra: Yes,

nursing bras

are the most critical wear that you should carry to your hospital, making it easy for you to breastfeed your child. Avoiding tight bras with itchy cups and materials will be best for you and your baby. Nursing your baby will be so easy with these bras. There are various options among which you can choose.

Comfortable Pajamas: The heavenly pajamas or

pants

are soft, light-weighted, and easy to wear, which will help you to relax all day, not only during your hospital visit but at home as well. The warm and soft materials will definitely help you to relax throughout your day.
1. What Quality Of Products Should You Choose?
The second question after what to wear after giving birth would be what material you should prefer.
Throughout your nine months of pregnancy, you will feel like going through nine different seasons.
For example, you might feel too hot during summers and too cold during winters.
Some of the hormonal changes might remain the same after your delivery. Therefore, the type and quality of clothing will be the priority.
To be very clear, you should always prefer clothes made of cotton and other soft materials during summers.
Since cotton absorbs sweat, it will keep you cool throughout your hospital visit, and woolen clothes during winters will keep you warm cozy.
In addition, these clothes will be the best choice for you and your body to deal with your postpartum hormonal and body changes.
2. Will The Hospital Provide You Clothes?
Yes, the hospital will provide you the hospital robes or Jonny gowns for your delivery.
Still, after that wearing, those are not comfortable at all; the 24/7 cold temperature at the hospital will surely make you uncomfortable.
Therefore, wearing a hospital gown is not such a good idea.
Conclusion
Now that you know what to wear after giving birth and what materials are good for you during the hospital visits pack all the essential items in your hospital bag.
A bag full of comfortable wearables will definitely be an advantage for you.
Even though you can definitely choose to wear hospital robes if you want, your clothes will make you comfortable, relaxed and will undoubtedly save you from the cold hospital temperatures.
Frequently Asked Questions
What Do Babies Wear Right After Birth?
They just need to wear a onesie under their swaddling blanket; you can also choose between a normal onesie and the one with long sleeves that have attached mittens; this will stop your child from scratching themselves.
Apart from onesies, sleep sacks can also be used if your child doesn't like swaddling.
What To Wear Going Home From The Hospital?
After your child's birth, your bump will take quite a few weeks to go down, so you should definitely choose baggy clothes for your postpartum bump; you should wear comfortable materials and should always avoid wearing hard materials since they can rub against your stitches.
What To Wear On The Way To The Hospital After Labor?
Hospital gowns are primarily preferred in this situation as you are not concerned about ruining them.
Still, if you wish to wear home clothes, then you should wear some long loose tops since all the activity will be below your waist, so wearing pajamas or shorts are not necessary in this case.
Related Post: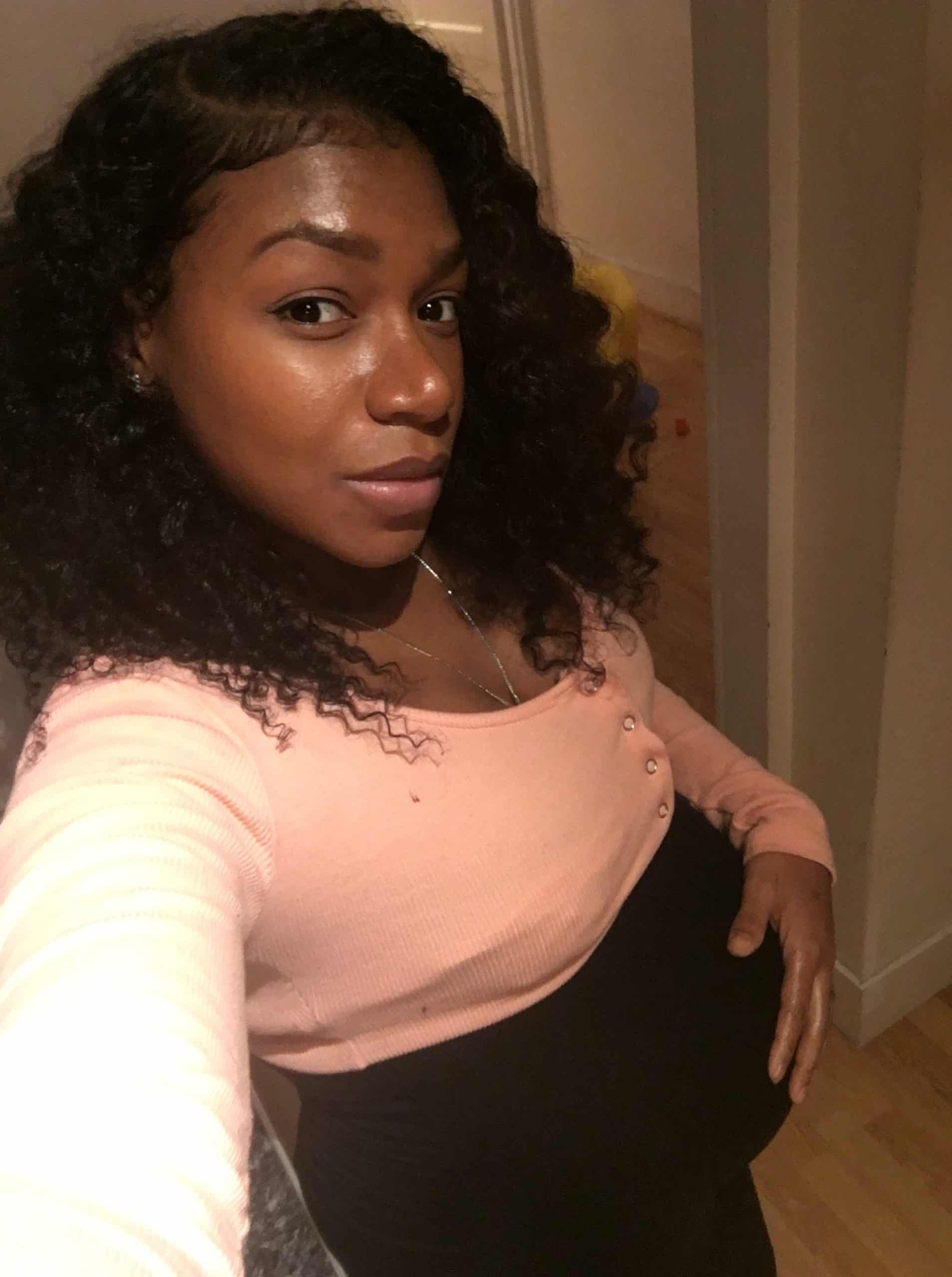 Iesha is a loving mother of 2 beautiful children. She's an active parent who enjoys indoor and outdoor adventures with her family. Her mission is to share practical and realistic parenting advice to help the parenting community becoming stronger.
Need a bit of help getting rid of that stubborn weight?
The MUTU System is an proven online fitness program for pregnancy and every step of motherhood aimed at Pre and Postnatal Care.
The MUTU System is Medically proven to prevent and heal all types of moms who want to give their bodies a push.
(In fact, Kate Middleton, the Duchess of Cambridge, has been reported to use the MUTU System to regain her body size after giving birth)
Take matters into your own hands for faster results. Discover More Here