-- Discover a safe space for women to meet, listen and share valuable advice!
The Mothers Community is a safe online community sharing advice on fertility, pregnancy and motherhood through to menopause. Join Community Here --
You have probably already packed and prepared your hospital bag if you are like most expecting mothers.
You probably packed several outfits for going home with your baby, as well as some options for you.
So, in addition to nursing bras, toiletries, and a little knit hat, you have some toiletries and toiletries.
Have you considered what to wear during labor and delivery?
In the grand scheme of things, dressing appropriately for labor and delivery isn't that important.
Hospitals and birth centers will provide gowns for you to wear, but you might enjoy choosing your gown.
Finding something comfortable and convenient will be easy with these tips and ideas.
What To Wear During Labor And Delivery?
It is likely that all you are thinking about when you approach labor is delivering a healthy child.
However, your mind may wander to the question of what to wear to the hospital for labor or during labor and delivery.
You may think of your prom or first date memories when you think of a gown, but how about capturing some special moments with your baby, too?
You are not talking about a little black dress here, but rather a flowy and comfortable labor gown that may make you feel extremely comfortable and relaxed.
You can choose from various options in such gowns from many reputable brands.
It may be helpful for your midwife to check on your labor progress if you wear a knee-length cotton gown with a front opening.
The importance of finding comfortable options for giving birth cannot be overemphasized.
It's no secret that having a baby is not an easy task, but it's not something you should attempt wearing skinny jeans.
Don't forget that things will get messy; the whole process can take a lot of time, and sometimes simplicity is the best approach.
1. For Your Hospital Visit
You usually wear what you need according to the stage of labor you're in.
However, the baby is well and truly on its way, and frankly, no matter what you choose to wear that morning, you will be showing up in whatever you pull out of the wardrobe.
If you're going on vacation, make sure you're prepared with everything you need.
You should stock your closet with plenty of comfortable clothes after your baby is born.
Consider wearing something you know will keep you cool and relaxed if you have an induction or a caesarian section.
There is no guarantee that you will be holding your baby at lunchtime if you attend in the morning.
Even before you are prepared for surgery or inducted, you could spend several hours waiting.
2. When

Labor

Is In Full Swing
You do not have to wear a draughty hospital gown, and modesty is unnecessary. Other clothing options are available as well.
You will get messy, so make sure to wear clothing you will not regret throwing away afterward.
Once you have a new baby, you may not feel like rubbing out stains on your favorite Springsteen t-shirt.
If something isn't working out, you should have a good selection in your bag to switch it up.
Whenever you have a baby, you want to be as comfortable as possible, which is why you can wear an old t-shirt.
Cotton threads are lightweight, wicking moisture away.
A cotton or cotton blend will keep you cool, and oversized styles are better than fitted ones.
Learn more from a related post: Strange Signs Of Labor
3. After-

Labor
Depending on the circumstances, some women may leave within hours of giving birth, while others may have to stay longer.
Therefore, you should take more than one day's worth of clothes when traveling.
Comfortable Undies:

Once you've had your baby, comfort will rocket to the top of your must-have list. It's time to ditch the skimpy knickers, high-cut legs, and the like in favor of full-coverage granny pants. Disposable knickers or

incontinence underwear

are available for this purpose, as well as a cheap pair of pants that you can dispose of when you're finished.

Breastfeeding Bra:

If you plan to breastfeed, you should make sure you pack a nursing bra as part of your hospital bag checklist. Feeding will become much simpler during the early days when you are trying to figure out how to feed your baby and provide discretion when it comes to feeding time.
Summary
So, you might be wondering what to wear during labor and delivery? You can wear anything you feel comfortable in a while in labor.
Many clothing items feel most comfortable at home, so we wear them most frequently.
However, while you are in labor, traveling to the hospital, and post-labor situation, it is best to ensure proper dresses and comfort in your mind.
You might be able to wear something like this during labor if you have something similar to this.
Many women prefer to wear their old T-shirts or nightgowns because they are comfortable and familiar.
Pregnancy can be a reassuring experience for these women. However, childbirth is not a pleasant process.
When you wear hospital gowns, you don't have to worry about being damaged during delivery.
Frequently Asked Questions (FAQs)
Is It Possible To Wear Your Hospital Gown During Labor?
Certainly! Maybe you have been prepping the nursery or packing a hospital bag full of essentials (including garments for your baby's return home).
Still, you might have overlooked one of the most apparent items: what you'll wear in the hospital.
How Much Should I Spend On A Labor Gown?
There is no need for you to buy a labor gown. Although gowns are more accessible for most people to wear, you can also wear your clothes if you prefer.
Don't forget to pick something comfortable that can get dirty (or ruined), like a stretchy, knee-length nightgown.
Is It Possible To Wear Your Gown For A C Section?
In addition to wearing a hospital gown for the surgical procedure, you will likely have some time to sit around and wait before your C-section.
Relaxed clothing, such as loungewear or yoga pants, is ideal during this time.
A tee-shirt can be kept warm or cool by wearing a hoodie or a cardigan over it.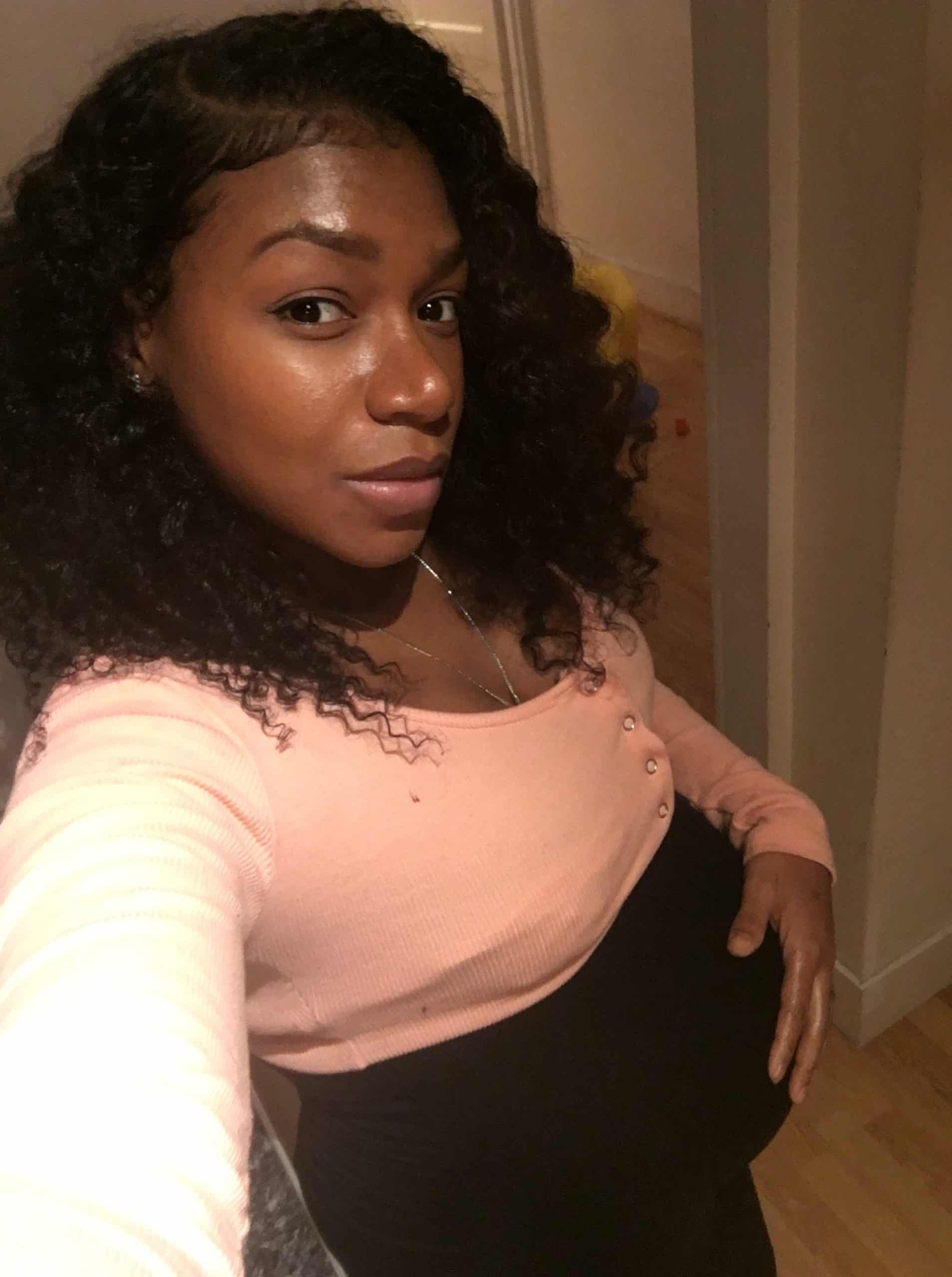 Iesha is a loving mother of 2 beautiful children. She's an active parent who enjoys indoor and outdoor adventures with her family. Her mission is to share practical and realistic parenting advice to help the parenting community becoming stronger.
A safe space for women to meet and find support!
The Mothers Community is a place to connect with women who are at a similar stages in life–from fertility, pregnancy and motherhood through to menopause.
Join a community who are there to listen, share information and offer valuable advice. Join Community
Take matters into your own hands! Expert advice for Fertility, Pregnancy and Motherhood! Discover More Here