If you're like most expectant mothers, you've already packed your hospital bag and are ready to travel.
You probably packed several going-home outfits for the baby, as well as a couple for yourself.
What to wear when giving birth? Let us read this article to get the answer to the question!
What To Wear When Giving Birth?
What you wear is usually determined by your stage of pregnancy.
If the baby is on its way, you'll probably show up in whatever you pulled out of the closet that morning.
Therefore it's crucial to have your luggage packed for your trip. Make sure you have lots of comfortable options to wear once the baby is born.
If you're having an induction or a scheduled section, choose something you'll feel comfortable in.
Even if you're invited to arrive in the morning, it doesn't imply you'll be holding your baby by midday.
You could have to wait for several hours before you're even ready for surgery or the induction begins.
Suppose you're having a baby in the hospital. In that case, you might expect you'll wear the traditional unisex hospital gown with the back opening that they give you when you initially arrive in triage.
Despite what you may think, you don't have to right now. During labor, you can wear whatever you choose, as long as your doctor can assist you.
It's necessary to wear a hospital gown before giving birth if you have a section.
However, meanwhile, you'll want something that allows you to move around freely.
Plus, layering will enable you to strip off and wrap up depending on how you're feeling.
1. Purchase Your Gown
Buying your hospital gown is an option if you don't want to wear the one provided.
Creating one-of-a-kind medical gowns and wraps has become a minor industry, particularly on merchant sites.
Many stores sell gowns in response to demand from ladies who want to look their best on delivery day.
Other expectant mothers simply want something comfy and functional without sacrificing style.
Gowns with halter ties facilitate skin-to-skin contact and breastfeeding your newborn quickly and easily. Others have open backs to make it easier to get an epidural.
2. Wraps For Giving Birth
Wrap dresses that allow you to cover up are known as birthing wraps.
They do, however, provide complete freedom of movement and simple access. You can choose from many different designs, colors, patterns, and even fabrics.
Look for something you'll want to wear again and again.
Having to purchase your gown for birthing or birthing wraps is an inconvenience.
When you plan on wearing something only once, you may want to consider whether to spend $40 to $100 on it.
Many women feel comfortable in their old T-shirts or nightgowns. During labor and delivery, this might be reassuring.
Wearing hospital gowns has the advantage of not mattering if they become destroyed during delivery.
Also read: What Do Hospitals Provide For Newborns
3. Fridamom
This is one of the postpartum mom essential costumes known as Fridamom.
Several people wear this robe at their labor, and it is incredibly soft.
The snaps are identical to those found in a regular hospital gown, allowing the person to give an epidural and have skin-to-skin contact with the baby as soon as you deliver them.
Additionally, nurses will not be alarmed or confused by this gown style because they are used to it.
The snaps are barely noticeable, and the dark grey color and jersey fabric make it appear as if you're simply wearing a warm dress. For the win, pockets!
Summary
Are you still thinking about what to wear when giving birth?
As a woman going through pregnancy and childbirth, you should wear clothing that reflects your self-assurance, strength, and beauty.
Wear (or don't wear) garments that will improve your labor experience.
Remember that you have a choice, and the more confident you are on the inside and out, the more likely you are to have a better outcome and enjoy your laboring and delivery experience.
While laboring, wearing your own clothes may seem frivolous, but it could be the first step toward a more empowered delivery.
Frequently Asked Questions (FAQs)
Do you wear a bra when giving birth?
Simply ensure that your bras and apparel are metal-free.
A cesarean delivery could result in burns due to metal used in the electrocautery tool (used to cut and cauterize the tissue).
Why are you forced to give birth on your back in hospitals?
Movement is a natural technique for women to cope with the pain of labor.
Remaining upright also appears to help labor progress, and, with the help of gravity, the baby descends through the birth canal.
MRI studies reveal that lying on one's back can drastically shorten the baby's passage through the pelvis.
What can I do to keep from tearing during delivery?
Page suggests standing upright or lying in a side-lying position to reduce the extent of vaginal tears.
This offers less pressure on the perineum and vaginal floors. Hands-and-knees and other forward-leaning positions can also help to prevent perineal tears.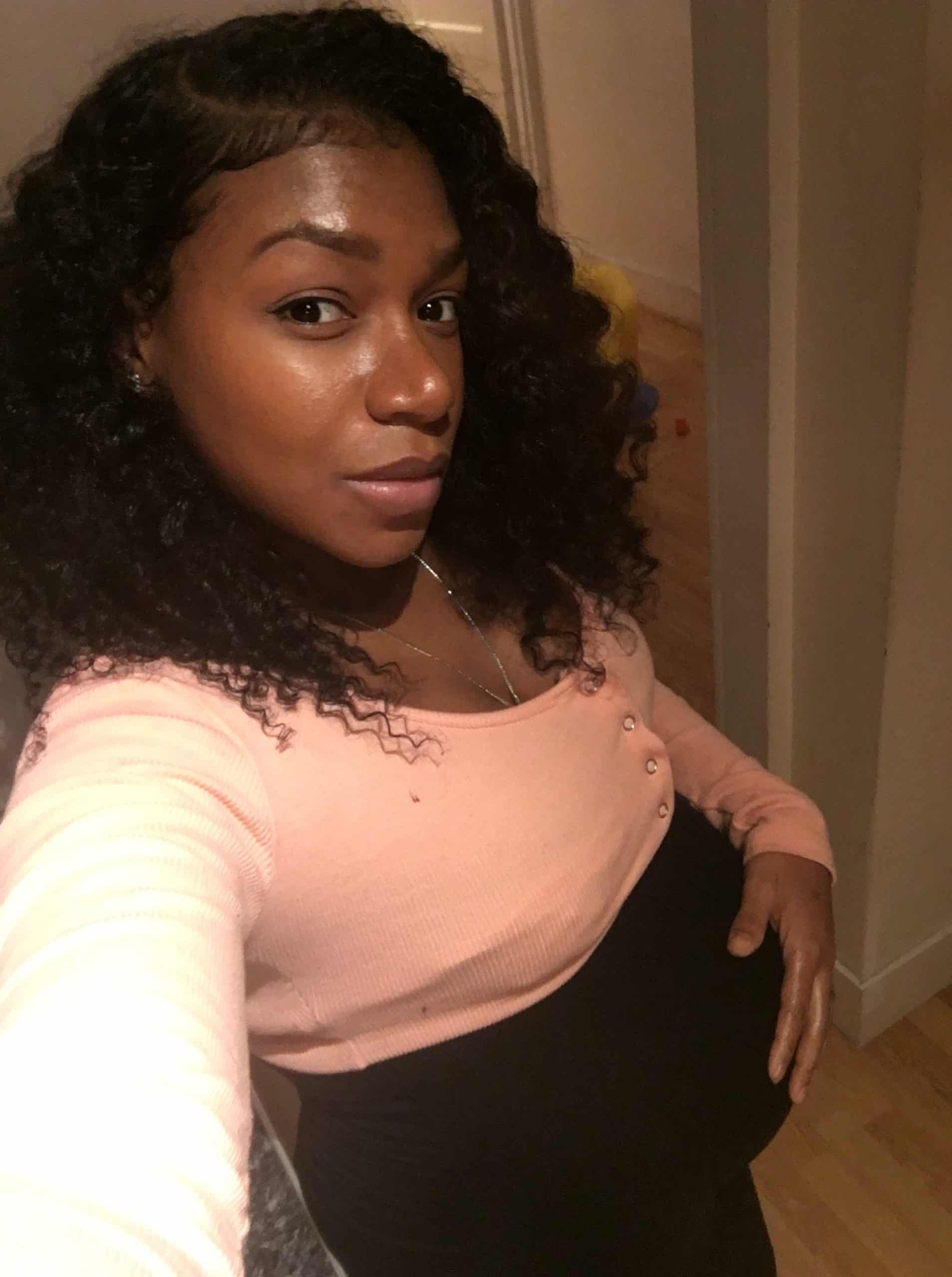 Iesha is a loving mother of 2 beautiful children. She's an active parent who enjoys indoor and outdoor adventures with her family. Her mission is to share practical and realistic parenting advice to help the parenting community becoming stronger.
Need a bit of help getting rid of that stubborn weight?
The MUTU System is an proven online fitness program for pregnancy and every step of motherhood aimed at Pre and Postnatal Care.
The MUTU System is Medically proven to prevent and heal all types of moms who want to give their bodies a push.
(In fact, Kate Middleton, the Duchess of Cambridge, has been reported to use the MUTU System to regain her body size after giving birth)
Take matters into your own hands for faster results. Discover More Here