-- Discover a safe space for women to meet, listen and share valuable advice!
The Mothers Community is a safe online community sharing advice on fertility, pregnancy and motherhood through to menopause. Join Community Here --
Suppose you're concerned that your baby's skin is too delicate for conventional detergent; try washing one or two baby apparel items with the rest of your family's laundry.
If your baby's skin appears to be fine while wearing those items, throw in all her garments.
Try a fragrance- and dye-free detergent if her skin is irritated (especially if red patches mark it) or if she appears uncomfortable or itchy.
If your child is at least a year old, consider double rinsing the items or switching back to baby detergent if the reaction persists.
"Allergies to perfumes in laundry detergents are uncommon, but they do happen," says the expert.
Read to know more about when can I stop using baby detergent?
When Can I Stop Using Baby Detergent?
You'll undoubtedly feel like you're doing laundry more regularly than ever once your baby is born (and you probably are!).
Is it really necessary to do a separate load of washing with a different detergent only for your baby's little clothes, putting in all that extra effort?
Around your baby's first birthday, you can switch from baby detergent to ordinary detergent.
You can clean the infant's garments with a light detergent free of colors and scents before that time to avoid irritating allergic responses.
When you're ready, make the switch gradually and keep an eye out for redness or rashes.
Continue reading to learn about the distinctions between regular and baby detergent.
1. Why Is It Necessary to Use a Particular Detergent for Baby Clothes?
You want the best for your children and want to make sure they are safe and secure.
Many parents use baby detergent to protect their children from harsh chemicals, colors, and scents that could irritate their sensitive skin or create an allergic reaction.
Chemicals, perfumes, colors, and other ingredients in regular detergents can be too abrasive for a baby's delicate skin.
Baby detergent is developed to be softer and includes fewer chemicals and other possible irritants than conventional soap because babies' skin is fragile and sensitive.
Baby detergent is frequently fragrance-free (though some are faintly scented), dye-free, and hypoallergenic, making it less likely that a baby's diaper will become irritated.
Baby detergents contain a moderate softer formulation on tender baby skin, making them ideal for washing newborn garments, as babies have the most sensitive skin.
2. Is It Okay to Use Ordinary Laundry Detergent on Babies?
Many parents prefer to use baby detergent for their children for additional peace of mind and limit potential skin reactions; however, some prefer to use regular detergent and avoid using it altogether.
Several varieties of conventional detergent are gentle and moderate enough to use on baby clothes and bedding as long as your child does not have extremely sensitive skin or a history of allergic reactions.
While there are many mild options, regular detergents contain strong cleaners, stain removers, fabric softeners, bleach, and chemicals and additives that could irritate your baby's skin.
If your child has sensitive skin, allergic reactions, or a skin condition such as eczema, you should use baby detergent to avoid irritation.
See your pediatrician if you're not sure if a regular detergent is okay for your baby.
3. What Should You Look for In a Detergent for Your Washing Machine?
Suppose you opt to wash baby garments with conventional detergent.
In that case, there are a few crucial features in a detergent to reduce the risk of irritating a baby's skin or creating an allergic reaction.
Regular detergent may be good for baby's washing if it meets the following criteria:
Free of fragrance and dyes reduces the risk of skin irritation and allergic reactions. It also means you will not expose your child to potentially dangerous

pollutants

.
Liquid (as opposed to powder or pod) — Unlike abrasive powder detergent, liquid detergent is less likely to leave unpleasant residue on clothing. It won't tear the flame retardant layer off your baby's sleepwear and bedding.
Contains no harmful chemicals –

Fabric

softener, stain removers, and bleach could be too abrasive for your baby's sensitive skin.
4. When Should You Start Using Ordinary Detergent on Your Baby's Clothes?
When it comes to parenting, few rules are hard and fast. When washing baby garments, this also applies to switching from baby detergent to standard detergent.
While every baby is different, most can safely transition from baby to regular detergent around the age of one, if not sooner, as long as they don't have extremely sensitive skin, aren't allergic to anything, and don't have eczema.
There is no prescribed routine, and each parent is responsible for making their own choices.
Many parents choose to switch around their baby's first birthday. Still, every baby is different, and you should only move to regular detergent when you're ready.
It's the right time for your kid, and your baby has shown that they aren't allergic to or irritated by it.
Summary
Now, you know all about when I can stop using baby detergent.
If your baby's skin isn't sensitive, now is a good time to see how they'll react to items laundered with standard detergent.
Dress the infant in a single piece of clothes that you have washed in standard detergent.
Keep an eye on them for any skin irritation or allergic reactions for the next several days (sometimes reactions occur a few days after exposure).
Keep an eye out for indicators of dissatisfaction, such as excessive weeping or fussiness.
After your baby turns one, the best time to switch to normal detergent is that some babies may have a smooth transition, while others may show the symptoms of allergic reactions.
Frequently Asked Questions
When can I use ordinary detergent to wash my baby's clothes?
The liquid detergent could cause an allergic reaction in the newborn. The detergent we use is too harsh for the skin of babies.
You can use your usual detergent after they reach the age of one or two.
The response of every baby to the change of detergent may differ. Some have a smooth transition, while others show allergies or eczema.
Do you need a baby washing detergent?
Some parents may feel forced to look for the best baby laundry detergent for their child's clothes.
However, specialists advise it isn't necessary if your child doesn't have allergies or extremely sensitive skin.
It is all a form of marketing that there are different detergents for babies now.
Earlier, people used to wash everyone's clothes using the same detergent irrespective of age.
Is it too soon to wash a baby's clothes at 32 weeks?
You'll be OK as long as you take care of your pre-washing chores before your baby arrives.
The best course of action is to wash a few batches of baby clothes each week so that when your kid arrives, they will only be wearing clean and fresh clothes.
Do not buy the clothes and put them directly on the baby. They may have dust and germs on them.
Always wash the clothes with clean water and a little detergent to ensure the new baby's skin is free of any allergies.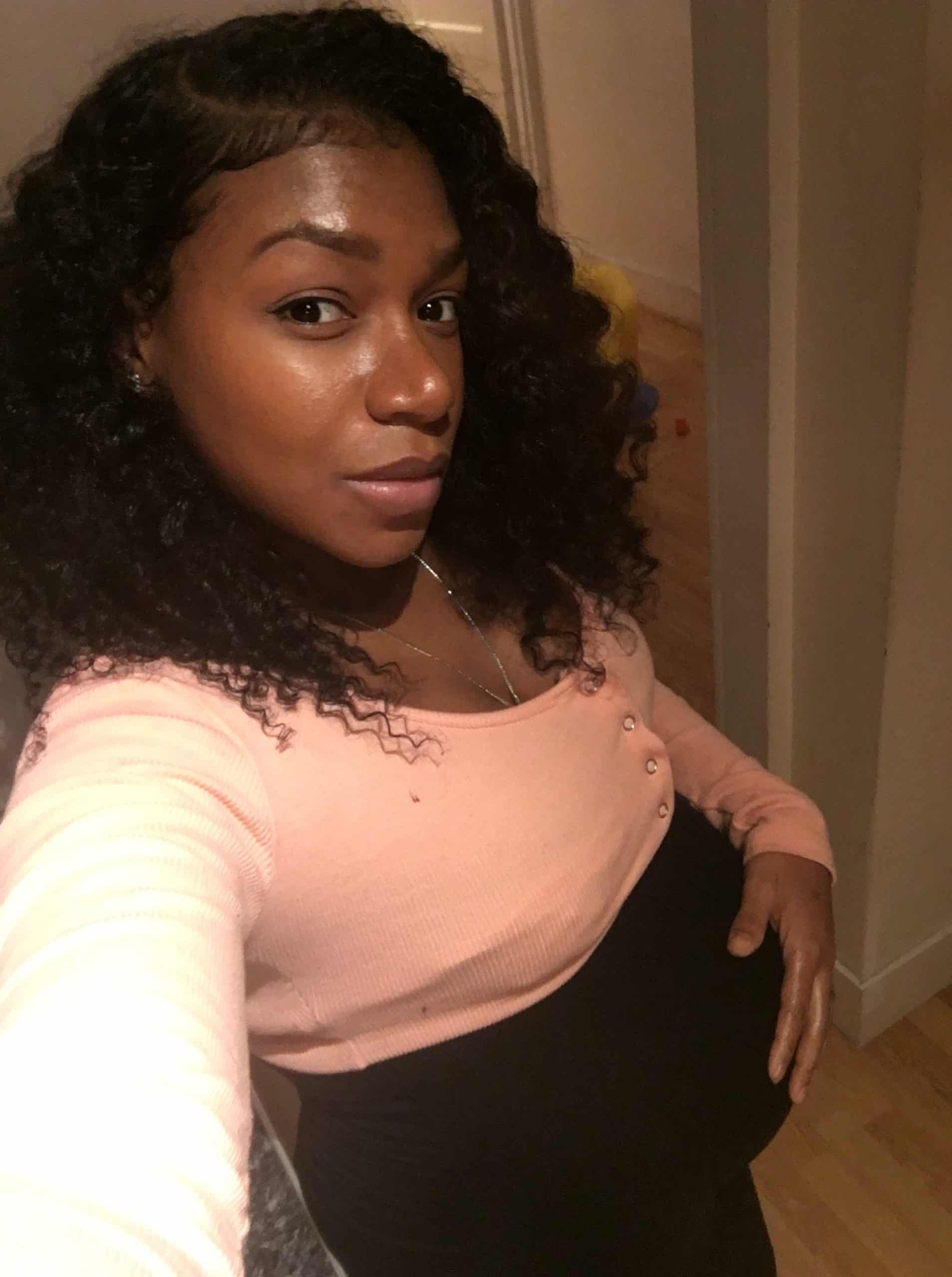 Iesha is a loving mother of 2 beautiful children. She's an active parent who enjoys indoor and outdoor adventures with her family. Her mission is to share practical and realistic parenting advice to help the parenting community becoming stronger.
A safe space for women to meet and find support!
The Mothers Community is a place to connect with women who are at a similar stages in life–from fertility, pregnancy and motherhood through to menopause.
Join a community who are there to listen, share information and offer valuable advice. Join Community
Take matters into your own hands! Expert advice for Fertility, Pregnancy and Motherhood! Discover More Here