When is it ok to leave baby with grandparents? This is a popular question among most nursing mothers.
Every mom needs to rest and have some breaks from the sleepless nights, diaper changes, and overnight feeding they are involved with every now and then.
Even a few minutes a day can affect your mental health and energy levels in a significant way.
If you are looking forward to arranging childcare for your getaway, the best choice is to leave them to your grandparents.
Having faces that are familiar around will make your baby feel more comfortable. Besides, grandparents already have a great parenting experience.
The ideal time to leave your baby with their grandparents is any age you are comfortable with.
Grandparents also need to show the willingness of being left with your kid and the ability to handle particular demands for childcare needs at their age.
Any age that you are comfortable with allows you to leave your child with their grandparents. Additionally, their grandparents must be prepared to meet the unique needs of daycare your child requires at their age.
When Is It Ok to Leave Baby With Grandparents?
If you as a mom need to return to your job, leaving your baby while they're still between 4 and 9 months is ok. During this period, your little one is less dependent on breastmilk and the separation anxiety isn't there yet.
However, this mainly depends on the bond that has already been created between your baby and your parents.
According to studies, most moms still wonder how it is possible to leave their babies with the elderly.
For most mothers, leaving babies overnight with their grandparents is something they keep postponing.
This is because moms and dads also want to get attached to their kids, especially for the first three months.
So when is it ok to leave the baby with grandparents, if ever?
As far as wanting to take some breaks, there are essential aspects worth considering before you decide to leave your baby with their grandparents.
Here are some instances you want to consider:
1. The elderly can handle your baby's needs
First and foremost, grandparents have the ability to handle a little one's needs.
This should be your first consideration before deciding to leave your little one with their grandparents. More attention is needed as babies can be demanding at times.
This will mean that your kid's grandparents should be both physically and mentally fit for the task.
For kids with special needs, you need to have time to guide your parents on instructions prescribed by a health expert in advance.
Giving the old folks a hard copy of the baby's regular program will help.
This will make their stay with the grandparents more comfortable and enjoyable.
2. Your little one accepts bottles
Not at all times that little ones will accept bottles for particular persons.
To make sure that your kid will take the bottle from their grandparents, try letting them give your little one a bottle.
For babies that were exclusively breastfed, you can postpone your trip until they reach four months of age.
But for kids above four months, you can send them to their grandparents as soon as they start taking bottles.
Before you leave for the trip, however, take some time to feed your baby from a bottle twice a day.
This will help them get used to bottle feeding earlier enough.
For babies feeding on formula milk, make sure the grandparents have the instructions and know the steps to follow when preparing.
You can hand them a manual or apply a ready-to-use formula to ease the preparation process.
3. The duration of their stay
If your little one is used to staying with you for long hours, you can consider shorter runs before leaving the kid for an overnight stay.
Alternatively, you can take a short walk or shop around your neighborhood market as you leave the baby under their grandparent's watch.
It can become even easier before the separation anxiety peaks at ten to thirteen months.
When you're ready to leave for the trip, inform your baby of how long you'll be away.
This is the best way to help your little one cope with separation anxiety while you're away.
Guarantee them that you will be calling them and get a phone for their grandparent if they don't have one.
4. Grandparents are Ok with babysitting
Most grandparents love and long for bonding times with their grandchildren.
However, they are sometimes demanding, and not every elderly would want to babysit them for long hours.
Most kids would love to be watched at their homes while their old folks like to babysit them at their homes.
This could bring an argument if you don't make your parents understand the best place for babysitting.
Make sure the grandparents understand the period for babysitting and what is needed during this time.
Regular communications will help you get desired results in the babysitting process while you are away.
Summary
As discussed above, grandparents play a crucial role in most families as far as taking care of the little ones is concerned.
Even if there will be some disagreements, it is a sure bet that your baby is left in safe hands and showed love and affection.
It may not be the best choice, but you don't need to know when is it ok to leave baby with grandparents.
You need to develop some trust and confidence that your little one is safe with your parents.
Frequently Asked Questions
We are not on good terms with my parents, but they want to be left with my toddler. Should I allow them?
The first thing is to solve your parents' issues before you leave the baby to your parents.
There are alternative options you can take to have the problems solved.
Taking a few counseling lessons can assist in identifying the problem and even have some practical solutions.
Your parents wanting to have a relationship with your little one is a good sign that they have a pure motive.
How safe is a special needs kid with my parents?
When it comes to taking care of a special needs kid, the type of care the little one requires is a determinant.
If your parents have the willingness and ability to take care of the kid, then it becomes easier.
If they are comfortable with the kid, you can start with some hours at a time before leaving with them for more extended periods.
Your baby will be given the best care if your parents are up to the task.
Is my kid fine under my mum's watch?
Kids and toddlers adapt to their granny faster, provided they are shown love and affection.
So long as they are comfortable in your mum's company, there is no need to worry.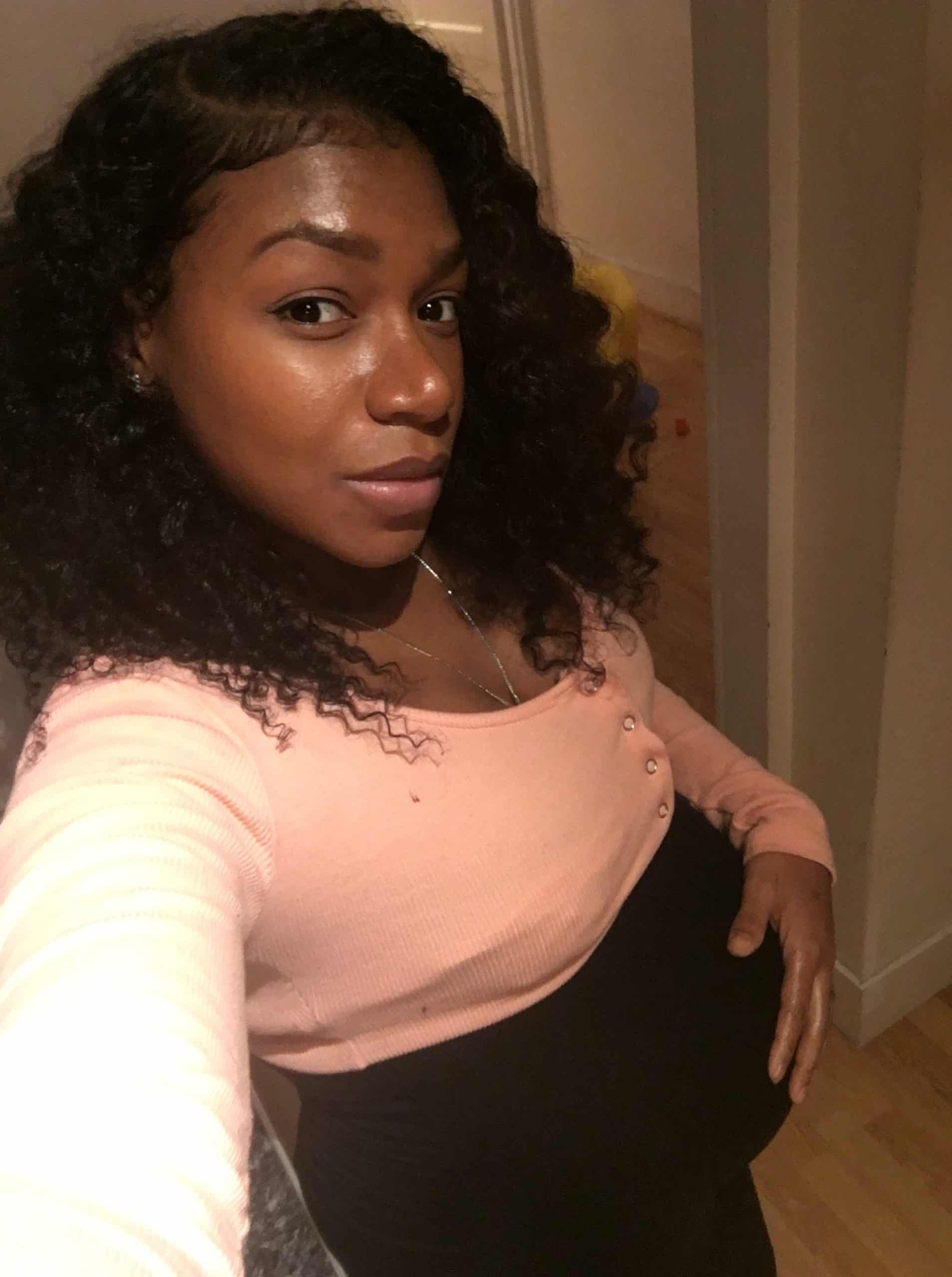 Iesha is a loving mother of 2 beautiful children. She's an active parent who enjoys indoor and outdoor adventures with her family. Her mission is to share practical and realistic parenting advice to help the parenting community becoming stronger.