Now that you've good news, the next question is when to start shopping for baby!
While pregnancy is a beautiful journey, it comes with many expectations and preparations.
This usually means that you need to do lots of things to get ready by the time you are delivering the baby.
For most parents, especially new ones, the top of the to-do list is mostly shopping for the baby.
When it comes to baby stuff, you need to know when to start shopping for baby to become too stressful for you.
Here's what you should keep in mind when buying baby clothes.
Related: How to shower with baby
Related: How to grocery shop with a baby
What Do You Need To Buy When You Discover You're Pregnant?
Once you discover you're pregnant, it's only natural that you will want to prepare for the next 9 months.
You'd also want to start preparing for your baby's needs before he actually comes.
The question though is, what do you need to buy once you find out you're pregnant?
Here are some of the things we recommend buying for your pregnancy:
1. Prenatal Vitamins
Before you decide to buy a prenatal vitamin, make sure that you've already gotten checked by your doctor.
This is so you can be prescribed with the right vitamins to take for your personal needs.
2. Baby Bump Stickers
One of the common trends among expecting moms these days is that they take baby bump photos.
Whether you decide to take weekly or monthly photos, you'll have a lot of fun documenting your pregnancy journey.
You can use the baby bump stickers as a prop for your photos.
3. Pregnancy Planner
Another item you should consider buying when you're pregnant is a planner. It is definitely a must if you're the type of person who likes to be on top of things.
A pregnancy planner comes with weekly tracking sheets, baby registry checklists, and some helpful guides for your newborn.
4. Breast Pump
You will also need to be ready with a breast pump and the other tools you will need to feed your baby in the coming months.
This is something you have to prepare for if you plan to exclusively breastfeed your baby.
You need to choose the right breast pump to use as well as the size of your nipple.
Other things you have to consider buying soon include a breastmilk storage bag, cleaning tools, and many more.
When To Start Shopping For Baby
Now that you know you're expecting a baby soon, it is essential to start preparing as soon as possible.
Most parents wait to start shopping for baby stuff until about the end of the first trimester, which is about 13 to 20 weeks pregnant.
At this time, you'll probably already know the sex of your child, which will make knowing what to buy easier.
Also, the risk of miscarriage is quite low at this point, and you can start telling people about the baby.
You may want to start shopping immediately and could also be thinking of throwing a baby shower or signing up for a baby registry.
Knowing when to start shopping for baby and what to get is important if that's the case.
Some of the essentials that you should get for the baby include:
1. Diapers
Diapers are a must-have, and your baby will use up many in the first few weeks.
You can stock up on diapers for several months, including wipes and diaper cream.
2. Nursery furniture
If you're planning to decorate a baby nursery, it will take time to build it and add all the necessary things.
You can start designing and getting the setup constructed as soon as you know whether you're getting a boy or girl.
It will also give you time to get the perfect baby furniture, including a crib, bassinet, and nursing station.
3. Baby clothes
Baby clothes are tiny and cute but don't get into the temptation of buying everything you see.
In fact, you should buy baby clothes that are a size bigger than needed because babies outgrow them really fast.
You may also not need to buy lots of clothes as other people may buy them for the baby.
You should also look for clothes that are easy to put on and remove, especially when the baby is fussy.
Also, go for more dark colors as babies tend to make lots of messes.
4. Car seat
This is an essential purchase when you're having a baby.
There are many brands in the market, so you need to research what works best for you and your baby.
You can also ask other parents around you for advice on what worked for them.
You can also get a modified one that also works as a baby carrier so that you can comfortably go with your baby anywhere.
Related article: Best Car Seat For Grandparents 2021 – Honest Reviews & Comparisons
5. Baby bottles
Even if you'll be breastfeeding, you also need to get some bottles for when that's not possible.
You can also get a special cleaning tool for them.
6. Toys
Your baby will need something to play with as they grow older.
Make sure you get sturdy toys, and that won't be a choking hazard.
You may also opt to wait until the baby is a bit bigger so that you buy them toys they'll like.
Some Considerations When Buying Baby Stuff
While you may want to prepare your nursery before your baby comes, it's important that you carefully assess your situation.
This is because you might end up having two of the same thing that you won't really need.
Before you start shopping for your baby's needs, carefully think about these things:
1. Will You Be Having A Baby Shower?
If you are planning to have a baby shower, you may want to hold off on your shopping.
Your friends may want to get your baby lots of different things to help make the burden easier for you.
By throwing a baby shower, your friends and family may give you something that you might already purchase for your baby.
2. Do You Know The Baby's Gender Yet?
When you're buying baby stuff, you'll likely be asked what your child's gender is.
And even though you want to be supportive with this, you may struggle with looking for clothes for your baby.
The best option is to be gender-neutral and get all white stuff for your baby.
3. Do You Have A Lot Of Space At Home?
One thing many expecting parents fail to remember is that baby stuff takes a lot of space in their home.
And if you keep on shopping for your baby's needs, you might run out of space.
Do you really need to have a crib and a separate diaper changing table for your baby? Or can you settle with a crib that comes with an attached diaper changing table on top?
This decision will not only help you avoid cluttering too much space but will also help you save money.
4. How Much Is Your Budget For Baby Stuff?
Again, baby stuff costs a lot of money. And there are some things that you won't really need.
Before you start planning your baby registry, carefully assess how much you are willing to spend on your baby's stuff.
Also, try to shop for slightly used baby stuff so you can save money on things that you won't barely use.
5. Is It Bad Luck To Buy Baby Stuff Early?
Not quite. This is simply an old wives' tale.
Buying your baby's stuff early will not affect your pregnancy.
If you find something cute for your baby, buy it. You'll thank yourself later.
6. When Is It Too Late To Buy Baby Stuff?
It's important that you have all of your baby's needs before you reach your 34th week. This way, you can be ready for your little one's arrival.
And if there's anything you're missing, you can still have time to shop for it.
Summary
You're probably pretty excited about expecting a baby and all the things that come with it. It would be best to prepare yourself as much as possible by getting everything you need beforehand. Knowing when to start shopping for baby and what to get will save you a lot of money and hassle later on.
Frequently Asked Questions (FAQs)
1. When you should start buying baby stuff?
The best time to start seriously shopping for your baby's stuff is between your 13th and 20th week of pregnancy.
You can have a baby registry set up so you can keep track of the things you've already bought.
2. What week should you have everything ready for baby?
Make sure you have all the necessities in place between your 32nd and 36th weeks of pregnancy.
This is because your labor can start at any time when you reach 36 weeks.
Get all of the things you'll need for labor ready as well as the first few days of your baby's life at the hospital. Place all these in a bag by the door so you can be ready to go anytime.
3. Is 14 weeks too early to buy baby stuff?
As you reach your 13th and 14th week of pregnancy, your risk of miscarriage decreases.
This means that you can already start shopping for small baby items.
Related Post: When Do You Switch To Size 2 Nipples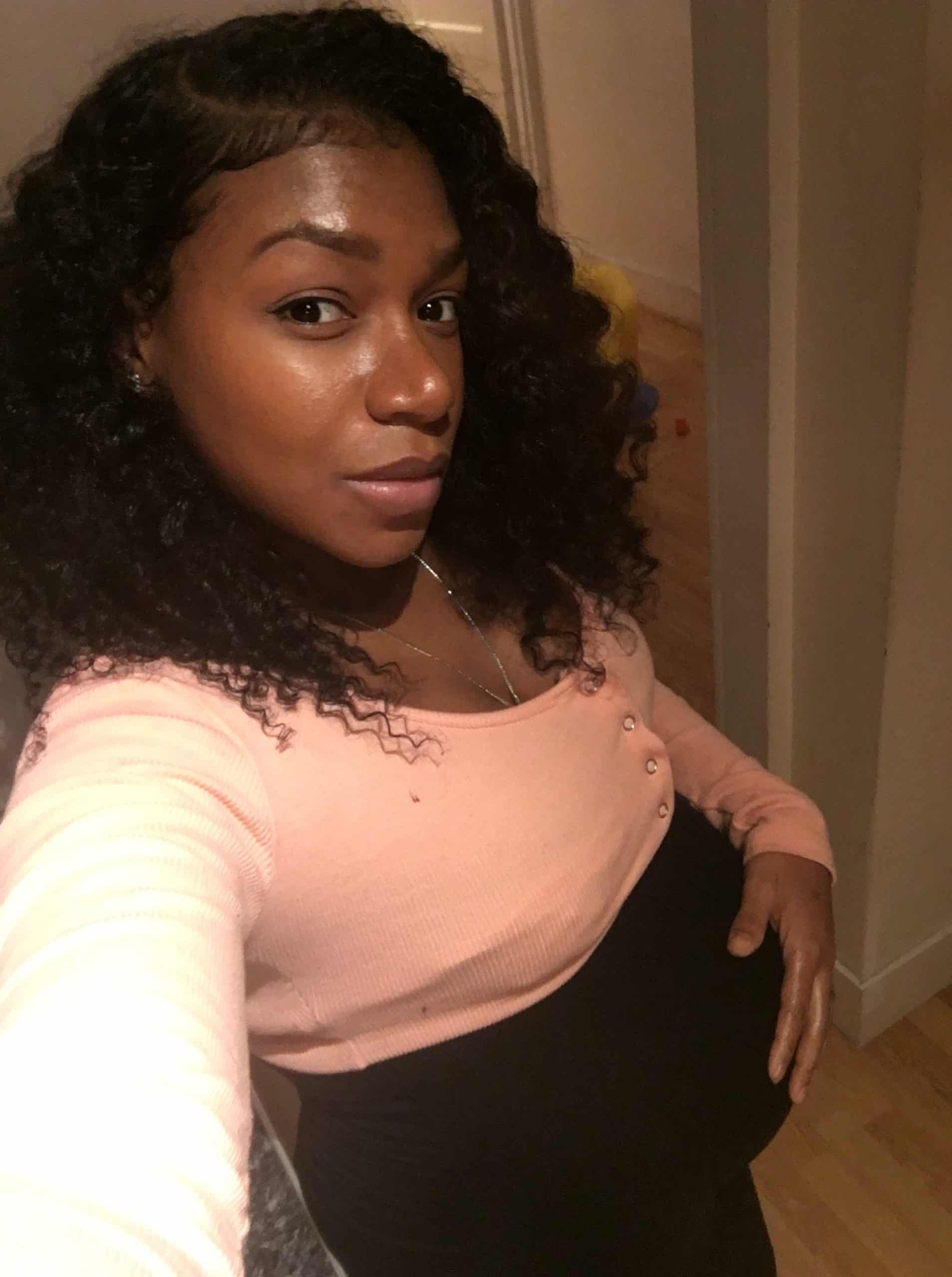 Iesha is a loving mother of 2 beautiful children. She's an active parent who enjoys indoor and outdoor adventures with her family. Her mission is to share practical and realistic parenting advice to help the parenting community becoming stronger.