-- Discover a safe space for women to meet, listen and share valuable advice!
The Mothers Community is a safe online community sharing advice on fertility, pregnancy and motherhood through to menopause. Join Community Here --
Do you hear noises around your baby's tummy and are worried that this could be a call for concern?
As a parent, such experiences can be scary and have you thinking,
"Why does baby stomach gurgle when she eats?" You may even have thought of planning a trip to the pediatrician.
But what really causes stomach noises in children, and is it a call for concern?
While there are many reasons and myths for this, it is crucial for you as a parent to know what triggers stomach gurgles in children and what you can do.
If this is you, you need to read this article; otherwise, you won't know how to help your helpless baby.
Why Does Baby Stomach Gurgle When She Eats
Stomach noises usually occur when you put food or liquid on an empty stomach.
Digestive sounds in babies are normal and can occur because of different factors. Some of the common reasons your baby's stomach may gurgle while they are feeding include:
1. Gas or Air Movement
Movement of gas or air in your child's digestive system may be one of the reasons their tummy may be rumbling.
Generally, gas can increase in baby's tummies in various instances, like when they feed using a bottle that doesn't have adequate air vents.
Also, babies can take in extra air when they cry for extended periods.
2. Dietary Sensitivity
The other reason could be that the mother could have eaten foods with a lot of gas, including dairy and wheat products.
Consequently, the baby takes in the air during breastfeeding, leading to gurgling.
This is also true when the baby eats formula or other food with acid.
Other times, acid reflux can cause stomach acids to return to the esophagus, and this can cause stomach noisiness and fussiness in babies.
3. Baby is Hungry
As adults, the most common reason babies' stomach gurgles is hunger.
When the stomach is empty, it contracts, and this causes air movement, leading to strange noises.
4. Wrong Positioning
When you place your child in the wrong position while feeding, it can lead to rumbling and gurgling. This is true when gas is unable to escape.
See a related post: How To Make Sugar Water For Babies
Is It Normal for Baby's Stomach to Gurgle During Eating?
When your baby feeds, the digestion process begins, causing them to want to poop after a while.
Usually, your stomach is likely to make rumbling noises when you pass a bowel movement.
Ideally, it is believed that humans pass gas up to 20 times a day, and noises are part of this process.
As a child's digestive system matures, many activities occur, and all this can contribute to the strange gurgling noises.
Therefore, you can rest assured that gurgling noises in an infant's stomach are a normal part of the digestive process while feeding.
Generally, these sounds can occur every 30 seconds to 1 minute if the baby's digestive system is normal.
Why Does Baby Stomach Make Noises While Sleeping?
Besides feeding, you may also hear rumbling noises on your baby's stomach when sleeping.
While this may not be very common, like feeding, it is completely normal and should be no reason to be alarmed.
Usually, this occurs because the digestive system is regularly working to ensure proper functioning.
During this process, gas and milk tend to move through the digestive tract, causing their stomach to gurgle while sleeping.
If anything, the absence of noise on your baby's stomach can be a cause for concern, especially if it becomes sudden.
You may also want to call a pediatrician if the rumbling sound suddenly becomes a squealing or whining sound.
What to do to Stop Baby's Stomach Noisiness
Whatever the cause, stomach noisiness in babies can be uncomfortable. Fortunately, there are several things you can do to ease this discomfort.
1. Prop Your Baby 30 Degrees
To help your baby feel better from the discomfort, hold him upright or about 30 degrees both during feeding and after feeding.
Doing this helps to prevent gas from traveling back to his esophagus.
2. Burp More Often
Burping your child more often can offer much-needed relief from gas trapped in your child's belly.
3. Bicycle Legs
Gently help your child move their legs back and forth to appear they are riding a bicycle. This helps to relieve trapped gas from his belly.
4. Warm Baths and Massage
Massaging your baby and placing them in a warm water bath can also help ease the discomfort.
A warm bath and massage soothes the baby's stomach and helps them relax, making it easy for gas to travel properly in the digestive tract.
Other ways to relieve baby's gas include:
Pace your baby in an upright position after feeding

Use a warm compress

Give baby gripe water or colic drops

Give your baby over-the-counter gas drops based on doctor's instructions
Summary
We hope that this article has been helpful if you have been wondering, "Why Does Baby Stomach Gurgle When She Eats."
It is normal for a parent or caregiver to get concerned and worried when these sounds become consistent.
However, as aforementioned, gurgles in your baby's stomach may be a normal part of digestion and may not warrant a trip to the doctors.
Learning how to relieve discomfort in babies to improve the feeding experience is imperative for all parents.
However, if your baby does not get relief from the home remedies, consider consulting your pediatrician as soon as possible.
A medical professional will help determine whether your baby is sensitive to her diet or the main cause of the gas.
Frequently Asked Questions
How do I know the baby has gas?
As a parent, knowing the signs and symptoms of infant gas can help you find the right remedy to ease the discomfort.
Some of the common infant gas symptoms to look out for include:
Swollen stomach

Spitting up

Excessive fussiness even if they are not hungry

Excessive hiccups, burping, spit-ups, and belches

Flatulence

High pitched voice

Arched back

Constant lifting legs
What kind of foods gives babies gas during breastfeeding?
Unknown to some mothers, breastfeeding can affect the baby's digestion, especially if the mother eats certain types of food.
Whatever you eat is passed into your bloodstream and passed to your breast milk.
If the foods are acidic, the gas can be passed to your breastfeeding baby. Besides, some ingredients in a baby's formula can also trigger this reaction.
Foods that can trigger stomach rumbles in babies include:
Acidic foods

Wheat and dairy products

Caffeine

Beans

Cabbage

Broccoli

Spicy Foods

Citrus fruits

Oatmeal
Signs of food sensitivity or intolerance in children include:
Mucous or blood in stool

Rashes or eczema

Congestion

Wheezing cough
Why does my child continually split up?
In most cases, occasional splitting is very normal in children.
However, it can become an issue if the split-ups are continuous during feeding, which may be a sign of acid reflux.
This usually happens when food in the stomach travels back to the esophagus, causing aspiration or vomiting.
This process can be quite uncomfortable and irritable for children and may need immediate attention from your pediatrician.
They will offer you the best remedy for reducing the acid reflux in your child.
Is stomach gurgling dangerous for children?
While it may be upsetting to hear stomach noises in your baby, these sounds are mostly normal and indicate digestion.
Nevertheless, this may not be the case when you hear loud, high-pitched sounds, as this could indicate an underlying gastrointestinal disorder or blockage in the digestion system.
In this case, you need to consult a doctor.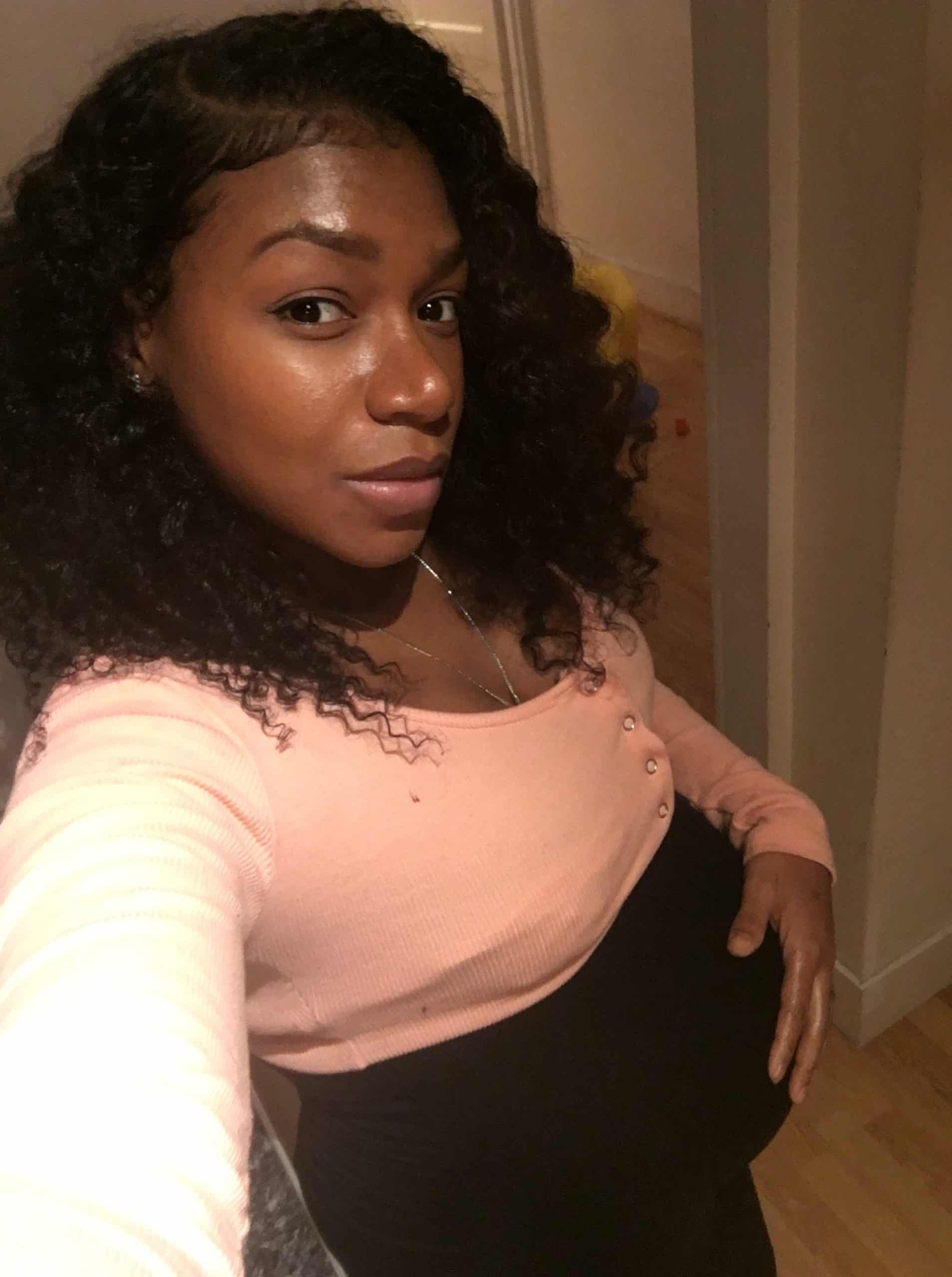 Iesha is a loving mother of 2 beautiful children. She's an active parent who enjoys indoor and outdoor adventures with her family. Her mission is to share practical and realistic parenting advice to help the parenting community becoming stronger.
A safe space for women to meet and find support!
The Mothers Community is a place to connect with women who are at a similar stages in life–from fertility, pregnancy and motherhood through to menopause.
Join a community who are there to listen, share information and offer valuable advice. Join Community
Take matters into your own hands! Expert advice for Fertility, Pregnancy and Motherhood! Discover More Here