-- Discover a safe space for women to meet, listen and share valuable advice!
The Mothers Community is a safe online community sharing advice on fertility, pregnancy and motherhood through to menopause. Join Community Here --
In most cases, a normal pregnancy involving just one baby lasts 40 weeks from the first day of the woman's last period.
Pregnancies with multiple gestations may last longer and shorter in some cases.
If you have thought about taking a hot bath to induce labor, you are not the only one!
It's past your due date, and you've been pregnant for nine months; how can you wait any longer? A hot bath might be all you need.
Yes, you can indeed induce labor in this way. Will a hot bath induce labor at 38 weeks?
We will discuss it with some associated risks.
Will A Hot Bath Induce Labor At 38 Weeks?
As you reach near or past your due date, you may wonder if there is any way to move things forward safely and effectively.
The internet will give you ideas ranging from the mundane to the bizarre for inducing labor.
These ideas may be harmless, but most show little or no effect.
Bathing in hot water is one standard method for inducing labor. Since the hot bath does not induce labor, science cannot support this claim.
There is a potential risk associated with this method for pregnant women.
While you are pregnant, it is okay to take a warm bath, but too hot water can make your baby uncomfortable.
You should not take a bath with a temperature higher than 98 degrees Fahrenheit.
Bathtub soaks can increase infection risk if you stay in them too long.
Warm baths may prevent preterm labor. Warm baths relax muscles, which may prevent contractions.
1. Is It Possible To Induce Labor With A Hot Bath?
If you are pregnant and wish to induce labor, a hot bath can be helpful, but make sure the water isn't too hot, as this can cause problems for you and your baby.
As long as the water is not too hot, you can take a hot bath to induce labor.
Taking a bath can be very helpful when it comes to starting labor. Below are some reasons why.
Relieving Stress
Many pregnant women experience stress when preparing for a new baby. But this stress prevents labor from taking place.
The body feels unsafe when stressed, and, as a result, when labor begins, the body needs to feel relaxed and secure.
Feeling stressed causes your body to go into defense mode, which causes you to hold back contractions.
Thus, staying relaxed to feel secure in your mind and body is essential.
By doing this, your body will have no fear of causing contractions and starting labor.
After a hot bath, you can feel less stressed because it soothes and relaxes your body.
It is precisely this which can help induce labor if you take a hot bath.
You can achieve mood-calming effects by adding flower petals and other soothing scents.
Getting Relaxed
Hot baths reduce stress, but how exactly does this work? The hormone oxytocin is released during a warm bath.
Your body also produces oxytocin when it goes into labor.
This hormone makes them stronger and encourages them at the beginning of contractions.
While in labor, you can also receive it in the form of a drug which helps speed up the birthing process.
Therefore, experts believe that a warm bath might be the best way to induce labor since it increases oxytocin levels in the body.
Make sure, however, that you are whole while taking a bath.
The cervix becomes softer during cervical ripening. This signal usually occurs before contractions begin, so you can be sure labor has begun.
The cervix opens during this stage, indicating your child is close to emerging.
Take a hot bath to induce labor if your baby is ready to come out. You might ripen your cervix.
Taking a warm bath still relieves your aching body for a short time, even if it won't soften your cervix.
2. How Risky Is It To Induce Labor With A Hot Bath?
A hot bath can induce labor when taken in moderation, provided the water doesn't get too hot.
Temperatures shouldn't go beyond 101 degrees Fahrenheit.
You should not feel uncomfortable if the water is warm enough to soothe your body without being uncomfortable.
You can check the temperature of the starter with a water thermometer.
Before getting into the water, you'll know it's at the right temperature.
A hot tub or jacuzzi should be avoided, as they increase the risk of congenital disabilities in your baby.
It isn't clear whether hot tubs are unsafe for unborn babies because not many studies have involved pregnant women.
3. The Risk Of Infection
Contracting an infection is another risk of taking a hot bath to induce labor.
It is always best to take precautions against infections that could harm you or your baby. Take a hot bath for no longer than ten minutes.
While pregnant, it's not a good idea to bathe for longer than 15 to 20 minutes for your baby, incredibly when close to labor.
Additionally, you should avoid bath products containing chemicals or harsh ingredients, such as oils, bath bombs, or bubble bath soap.
It irritates sensitive areas and adds to your infection problems.
Several options are available if you'd like to add gentle bath products to your bath.
Never hesitate to consult with your physician if you are unsure about anything.
Also read: Will a Hot Bath Induce Labor at 37 Weeks?
Summary
Will a hot bath induce labor at 38 weeks? Inducing labor more quickly with a hot bath may be more effective than any other method.
Furthermore, if it doesn't help, you have been able to enjoy a relaxing bath to de-stress.
You should be able to take a nice relaxing warm bath as long as you take care to avoid infection risks and pay attention to the temperature of the water. I hope this helps induce labor for you.
Frequently Asked Questions
What Are My Options If I Want To Induce Labor At 38 Weeks?
For instance, they may be tired of being pregnant or don't want medical inductions or C-sections; or perhaps they simply want the baby to be born on a specific day.
Is It Possible To Soften The Cervix With A Hot Bath?
The cervix ripens best when you take warm baths, and oxytocin is also released when you take a warm bath.
Adding bath salts to your bath can also relieve stress, such as these soothing lavender bath salts.
How Do You Feel After Taking A Hot Bath?
When the water temperature isn't too hot, taking a hot bath can induce labor without harm.
Water temperatures should not exceed 101 degrees Fahrenheit.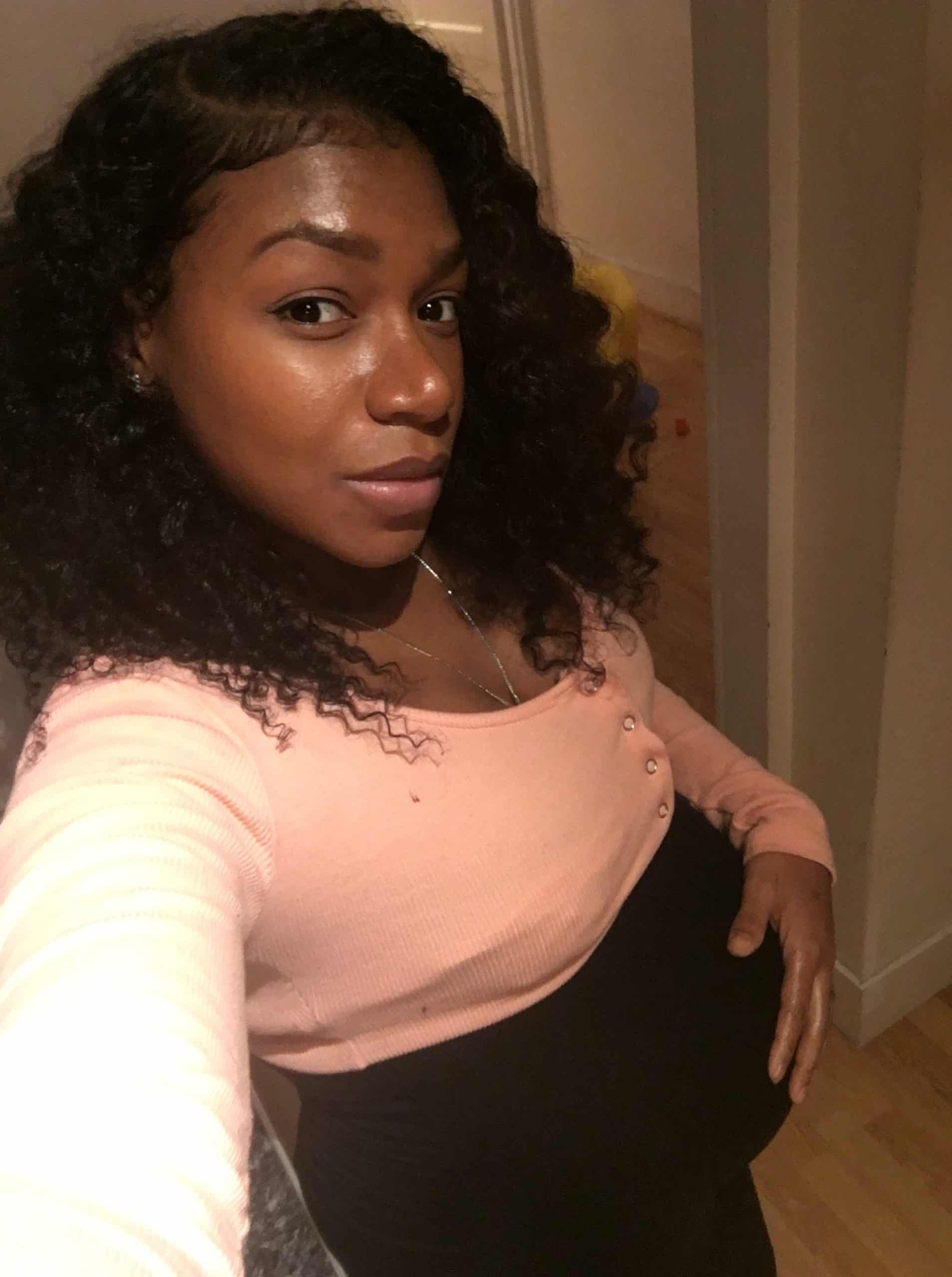 Iesha is a loving mother of 2 beautiful children. She's an active parent who enjoys indoor and outdoor adventures with her family. Her mission is to share practical and realistic parenting advice to help the parenting community becoming stronger.
A safe space for women to meet and find support!
The Mothers Community is a place to connect with women who are at a similar stages in life–from fertility, pregnancy and motherhood through to menopause.
Join a community who are there to listen, share information and offer valuable advice. Join Community
Take matters into your own hands! Expert advice for Fertility, Pregnancy and Motherhood! Discover More Here