In this article, we'll review the Zoe Stroller.
No products found.
When you are a parent, you always try to find the best products for your kids.
And having a compact, portable, yet lightweight stroller is an absolute necessity.
Starting from the age of 6 months up to the age of kids no-longer requiring a stroller, parents enjoy the journey.
It has made the life of parents a little relaxing and at the same time made outdoor activities and experience enjoyable and independent for the kids.
Based on a lot of research and customer feedbacks, No products found. has grabbed our attention.
In this article, let us discuss the various features and attributes of Zoe Stroller and find out if it's worth it.
Related: Best stroller for NYC
Related: Belecoo stroller review
Features
Let's discuss the stroller's key points and find out why it is better than the others available in the market.
Firstly, the seat is adaptable to a car seat and is 2.5″ (width) and 9.25″ (depth).
The height is 23 inches. Toddlers need frequent naps to stay energized and happy.
This stroller's seat can recline up to 165 degrees, which is almost flat, making naps more comfortable.
The legs can be put up too while sleeping.
The canopy of the Zoe stroller is large and extendable.
There are usually three panels that open with the zipper, and one is a sun visor, which is flip-out.
The canopy can completely cover your kid from the sun.
According to most parents, this canopy is probably the best for a lightweight stroller.
It also has a peek-a-boo window that helps you keep a close watch on your kid.
The handlebar's height is 40.25 inches from the ground with an additional feature of a recessed rear axle that gives enough room to hold on for tall parents.
The only disadvantage is that the handlebar is non-adjustable, making it difficult for shorter parents to carry it around.
The Zoe stroller has brakes that are for dual action.
This means that you will have to either lift two pedals or press them to disengage and engage the braking system.
It is often a little inconvenient for parents as it is not very user-friendly.
The wheels of this stroller are 505 larger than the previous models.
The front wheels measure 6.25 inches x 1.25 inches.
At the same time, the rear wheels measure 5 3/8 inches x 1 1/8 inches.
The shock-absorption system makes the stroller move smoothly over rocky and cracked paths.
The overall size of the stroller is 28.5 inches long, 17″ wide, and 40.25 inches high.
The total weight is around 11 pounds, but it can carry up to 50 pounds, which is quite remarkable.
Comfort
The reclining seat, the overhead sun protective canopy, and the robust and high suspension wheels make the stroller ride a comfortable one for your kid.
The leg rest, along with deep reclining seats, keeps your kid cozy during naps.
Since it is compatible with a car seat, your kid can have a comfortable journey even on long rides.
Safety
The padded 5-point safety system is best for active kids.
You can easily adjust the straps to tighten and loosen the grip.
Even if it feels loose, your child will not be able to escape.
Portability
The Zoe Stroller is one of the best portable and compact strollers.
While traveling with a kid and in times of hurry, you will have many bags and your kid that will occupy your hands.
So, a simple one-fold collapsible stroller can be a life-savor.
All you have to do is pull the strap right at the middle of the seat, and it will immediately collapse.
You can easily tuck them into the back of your car as they take very little space.
Accessories
No products found.
The No products found. comes with an additional travel bag, carry straps, rain cover, and parent organizer.
The stroller can easily be folded and fit into the travel bag, which makes traveling easy and keeps it clean.
You can also buy a parent organizer if the inbuilt pockets are too small to store your essentials.
The stroller comes with a small basket that has a mesh bottom.
Check out the top 5 stroller organizers that can help you organize your stroller better.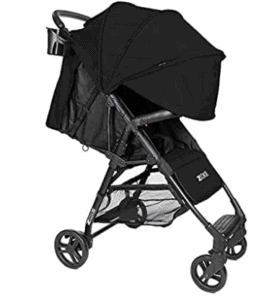 Verdict
It can be a difficult choice as there are multiple options with similar features available in the market.
But Zoe Stroller has been rated one of the best in lightweight, portability, and comfort.
The stroller comes with accessories that can make the user experience better.
It has a very compact design, which most parents enjoy in a stroller.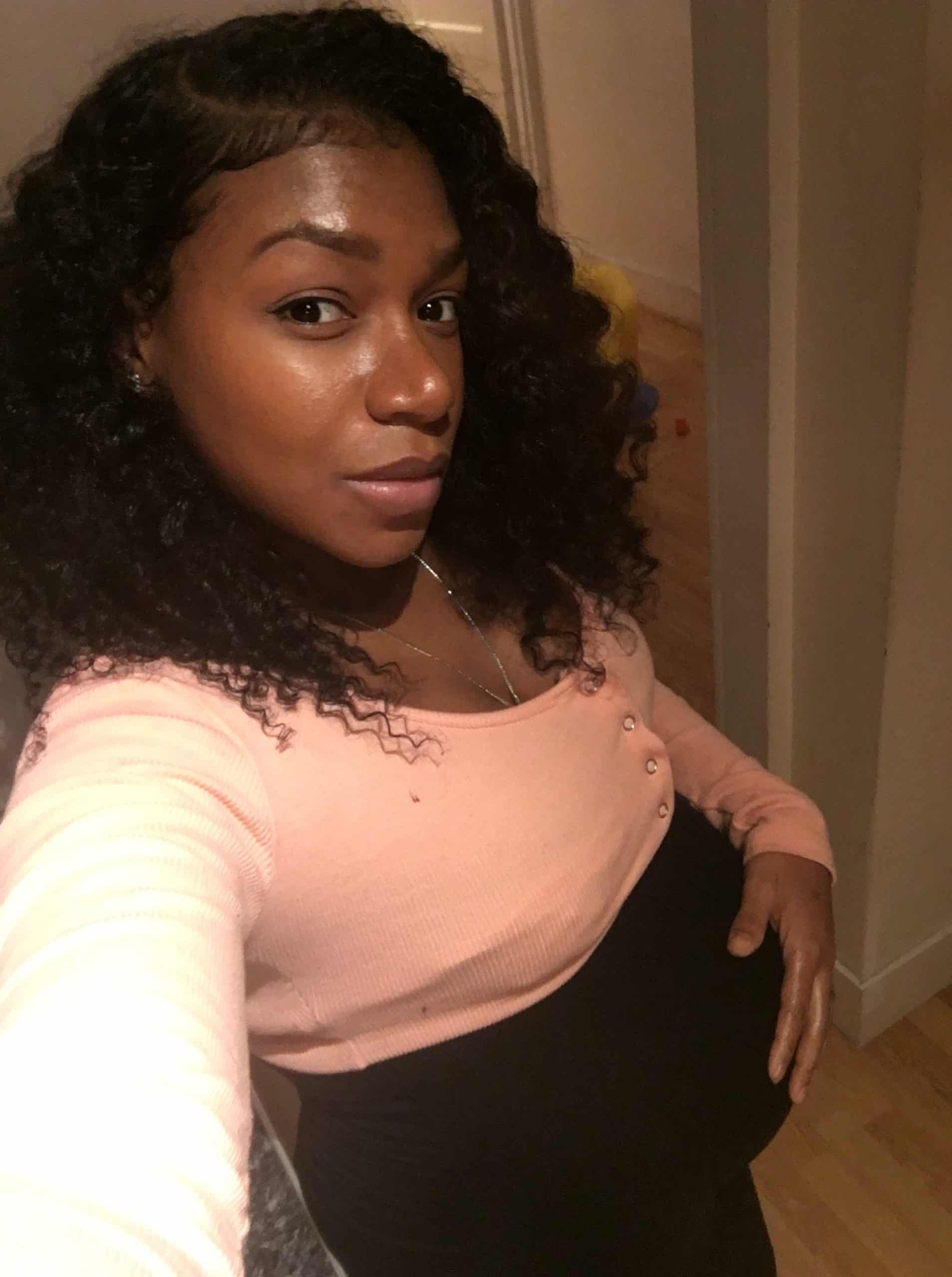 Iesha is a loving mother of 2 beautiful children. She's an active parent who enjoys indoor and outdoor adventures with her family. Her mission is to share practical and realistic parenting advice to help the parenting community becoming stronger.